While the most popular islands like the Perhentians or Tioman are on the otherwise very conservative and religious east coast, Pangkor is in the west, three hours from Kuala Lumpur, and even less from Ipoh.
So hop on the ferry in Lumut and half an hour later, you'll find yourself in a tropical paradise.
Yes, Pangkor's strongest suit is it's accessibility, also due to its proximity of 3.5 kilometers from the mainland.
While Pangkor's inland is hilly and forested, the main reason why you should visit are the beaches on the west coast. The most popular ones are Pasir Bogak, Teluk Nipah, and Coral Beach, the most relaxed and secluded one.
Beach Life at Teluk Nipah
The beach of Teluk Nipah stretches just in front of a small fishermen village. Here you find a range of accommodations – from pretty simple to a bit more upscale – no luxury, though. There is also a small supermarket and stalls selling beach equipment, souvenirs, and refreshments along the road next to the beach. Everything is very relaxed.
If you're willing to walk for ten minutes, you'll get to the even nicer and more secluded Coral Beach in the adjacent bay.
Both beaches offer fine sand, clean waters, and friendly restaurants serving good food. However, Coral Beach is broader and more separated from the road by palm trees and restaurants; now, how does that sound?!
To be honest, the other attractions on the island like the Lin Je Kong Temple, the Sri Pathirakaliamman Temple, or the Dutch Fort are not that overwhelming that you have to sacrifice a lazy beach day. Especially if you've seen temples and forts elsewhere on the peninsula; just sayin'.
Pulau Pangkor caters mainly to national tourists so during the week – granted it's not school holiday season in Malaysia – the beaches are pretty empty. Here, you can actually have the entire beach practically to yourself.
There is an ATM and even a bank on the eastern shore of the island, so no worries here.
Like on many of the smaller islands in Malaysia, electricity can be a bit weak and so does the wifi. Great opportunity to unwind….
There is no bus going from Teluk Nipah to the jetty. Also, cabs take you there and around at reasonable prices.
Good Place to Sleep
Accommodations around Teluk Nipah are not expensive, but to our standards, they aren't great, either. The Anjungan Beach Resort is quite good – and exactly halfway between two beaches….can it get any better?!
Check out their availability and rates.*
Best Place to Eat
There are two really good places on Coral Beach, Daddy's Café and Nipah Deli. Both serve excellent food and good drinks – and most of all, the owners are very pleasant, helpful people.
Do you want to read about all the other beautiful places I've visited in Malaysia? Then go to the main post and take your pick!
Pinnable Pictures
If you choose to pin this post for later, please use one of these pictures: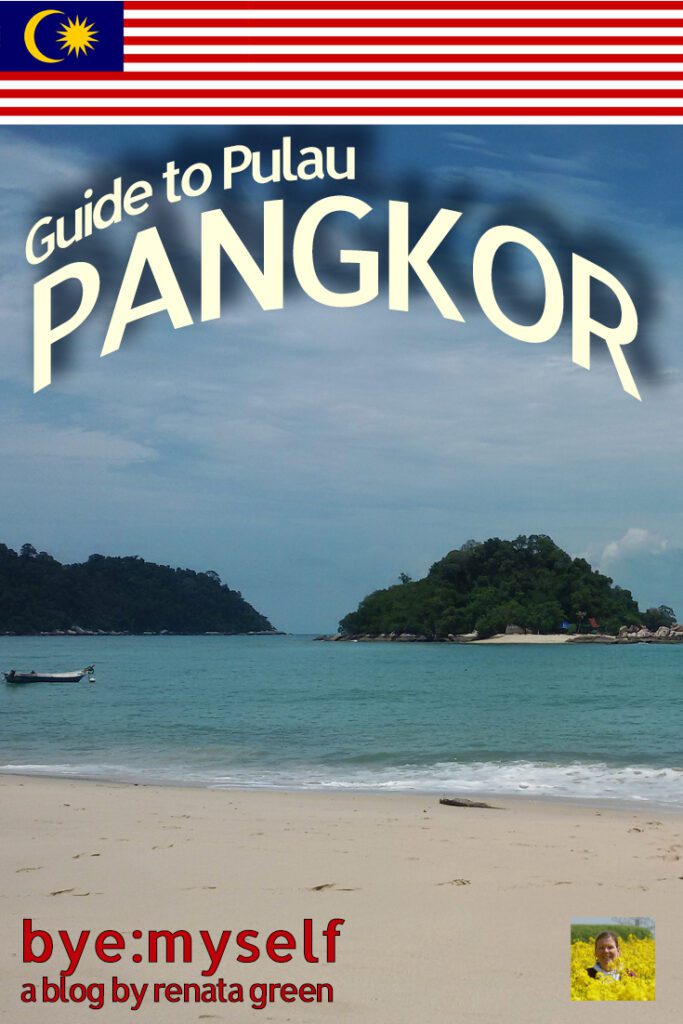 *This is an affiliate link. If you book through this page, not only do you get the best deal. I also get a small commission that helps me run this blog. Thank you so much for supporting me!
Did You Enjoy This Post? Then You Might Like Also These: