Camogli is a colorful beach town just one hour East of Genoa. You know, one of these typical fishing villages with tall, colorful houses that make Italy so picturesque and lovable.
Also, it's definitely not by mistake that the bay that stretches from Genoa all the way to Portofino was named Golfo Paradiso, if you know what I mean.
Hence, let me guide you to beautiful Camogli so you can spend a day in paradise.
The famous Riviera di Levante attracts millions of visitors every year mainly for the famous Cinque Terre. However, along the paradisiac coast, there are also many other treasures worth a visit. Just like Camogli.
This small town is a truly romantic place, surrounded by the enchanting natural setting of the Parco Naturale Regionale di Portofino. Camogli – which derives from casa delle mogli, the wives' house – has welcomed tourists from all over the world for decades. There is this vibe of relaxation, the sea, and incredible food. In brief: La dolce vita!
Camogli's Past
In the late Middle Ages, Camogli was a sizeable port city. The town's fleet consisted of hundreds of big impressive ships in its heyday. It was called the City of a Thousand White Sailing Ships for a reason. In 1798, the city even provided a large number of vessels to the Napoleonic fleet.
Today, the prestigious naval college Cristoforo Colombo, founded already back in 1874, continues the glorious seafaring tradition. In 1880, of Canoli's then 12,000 inhabitants, 500 were patented sea captains. Also, a local Maritime Museum keeps the city's nautical history alive.
However, over the centuries, handicrafts such as weaving, spinning, and dyeing replaced the trade and seafaring. And today, Camogli's main source of income is, obviously, tourism.
Leisure And Activities
Most visitors to Camogli head straight for the beach. Although this is very understandable, there are some attractions you shouldn't miss.
A special feature of the entire Ligurian region are the brightly painted house facades. Their decorations, known as trompe l'oeil, represent architectural elements such as pedestals, ledges, balconies, flowers, or closed shutters. The building's bright colors, however, once helped the fishermen find their way back to the shore.
Among Camogli's landmarks is the Basilica Minore Santa Maria Assunta from the 12th century. Overlooking the small harbor and the adjacent beach, it impresses with its double facade in an enchanting Ionian style.
Right behind the Basilica is the medieval fortress Castello della Dragonara, a castle that was built to protect the village and the coast.
Out Of Camogli
Yes, it's very tempting just spending the day on the beach, just reading or snoozing with an occasional dip in the Mediterranean sea.
However, if you enjoy hiking, you can do so on the panoramic route that leads from Camogli via the towns of Rute and San Rocco all the way to Punta Chiappa. This typical fishing village got its name from a pointed rock that juts out into the sea. The whole route is about six kilometers long, hence walkable in about 90 minutes. However, beware of the slight ascent of about 300 meters.
Once you are in Punta Chiappa and you are into diving, you might want to explore for instance the Grotta di Gamberi. Nomen est omen – amazing numbers of crabs cover the grotto's walls. However, there are also small crawfish, crayfish, and, of course, corals.
Practical Information
How to Get There
Camogli is the perfect location for a day trip. A bit over 20 kilometers East of Genoa and less than 100 kilometers West of La Spezia, it can be easily reached not only by car, but also by train.
From both stations and, obviously, the stops in between, there are normally three to five trains per hour.
Where to Stay
If you plan on going to Camogli for longer than just a day, you can choose from a couple of accommodations*. It's located in one of the world's most beautiful bays, consequently, prices for halfway decent accommodation are quite high.
However, if you can afford to splurge, here are some ideas of where to say*. A good alternative, however, would be accommodation in Genua since it's only 25 kilometers, hence half an hour by train away. Tickets start at 2,50 €uro.
Where to Eat
Where to eat? Camogli is catering to tourists, hence there are many restaurants in the historic old town. Obviously, it's famous for fish cuisine.
However, if you just need a bite for the beach, there are small stores selling fruits and snacks like Arancini, Italian rice balls. At the bakeries, you'll get pizza and focaccia.
Revello on Via Giuseppe Garibaldi supposedly makes the best focaccia in Italy.
What to See
I'm an avid solo-travelling woman. Since solo travel doesn't equal solitude, I love to join organized tours here and there. They allow me to meet fellow travellers – for just a short moment or a lifelong friendship.
Therefore, here are some great ideas of what to do during your stay in Camogli. Especially if you don't have much time, on an organized tour, you get to experience as much as possible. Also, pre-booking online will guarantee your place at the activity of your choice*:
Cash And Cards
In general, credit cards are accepted in Camogli. Mind you, there are many rather small businesses and you will probably spend money on cheaper things like snacks and drinks. Therefore, you should have some cash on you. Anyway, there are three ATMs in Camogli, so getting €uros shouldn't be a problem.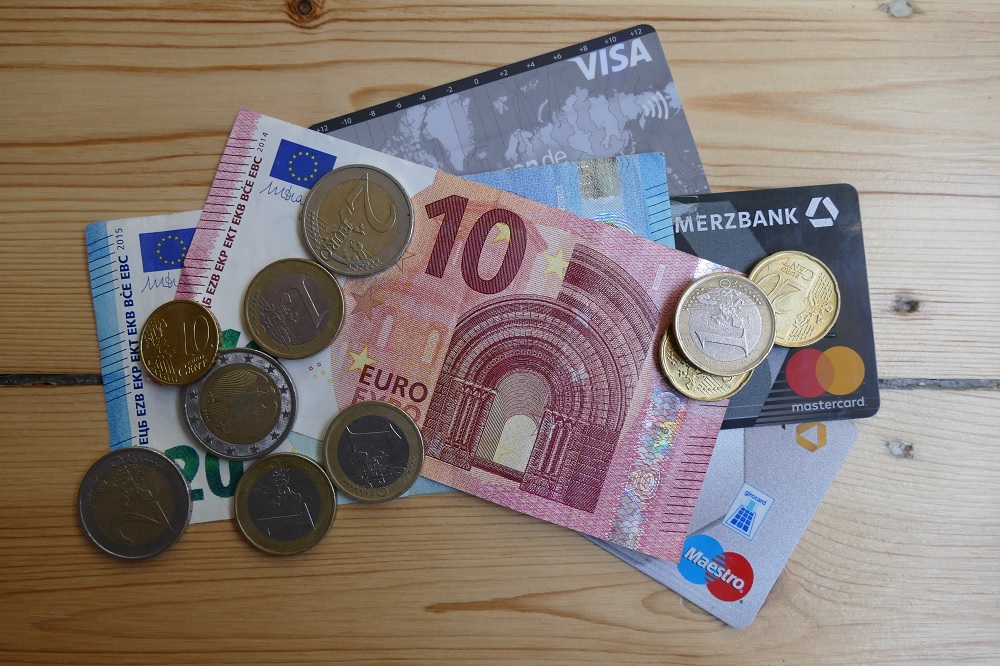 As for December 2022, the exchange rate is 1 US$ = 0.94 EUR, but you can always check the conversion rate on this page.
Language
Although Camogli is quite touristy, people don't really speak English – at least not well. And not voluntary. So while they halfheartedly make an effort to understand what you'd like, they'll probably snort and roll their eyes. Don't take it personally.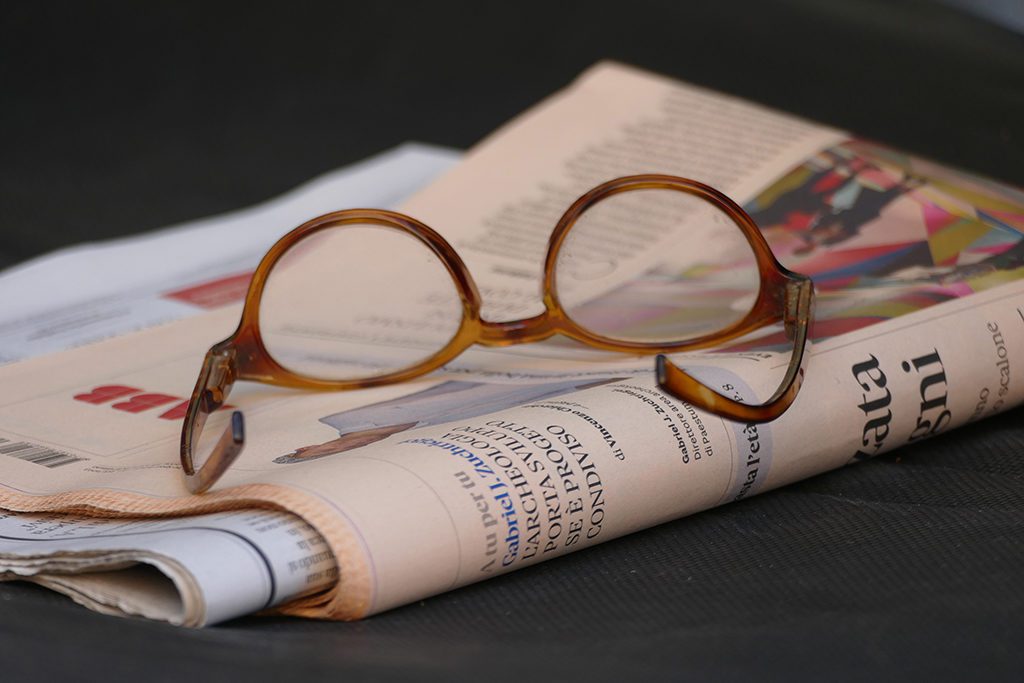 Zushini, Gnotchi, Raditcho – I'm bleeding from my ears since I hear these mispronunciations so often.
Seriously, guys, it's not so hard.
So here are some general rules: As in any other Romance language, C is hard when written before A, O, and U, hence, it's pronounced K.
If followed by E or I, it's tch as in witch.
Now, if a C followed by E or I should be pronounced K, an H is added: Zucchini, Gnocchi, Radicchio – Zukkini, Gnokki, Radikkio.
On the other hand, if C followed by A, O, or U should be pronounced tch, they slip a – silent! – I in: Ciocolata, Ciabatta – Tchocolata, Tchabatta – forget about the I in-between.
Italian Classes in Italy's Most Exciting Cities
As a matter of fact, it might be a great idea to learn some Italian or brush up on what you already know. A great place to do so is the Scuola Leonardo da Vinci. Not only do they have campuses in Milan and Rome, they are also in Siena and Florence, hence not that far from Camogli.
If you are interested in taking Italian classes, but you're insecure about how to organize your stay, don't worry. The friendly and efficient ladies at the Scuola's office are accommodating and can arrange literally everything for you – starting with an airport pick-up if you wish.
After a placement test, they advise you which class would be your best choice and help you with every little detail including providing housing for the duration of your course.
Connection and Communication
If you have a European mobile phone contract, no roaming charges apply within the EU. This applies to all 27 countries of the European Union as well as Iceland, Liechtenstein, and Norway.
The EU roaming regulation applies to all contracts.
Andorra, San Marino, Monaco, and Switzerland are excluded because they are not EU members. In the three smallest countries, however, you can log into the mobile network of a neighboring EU state. This way, you can still use the EU conditions.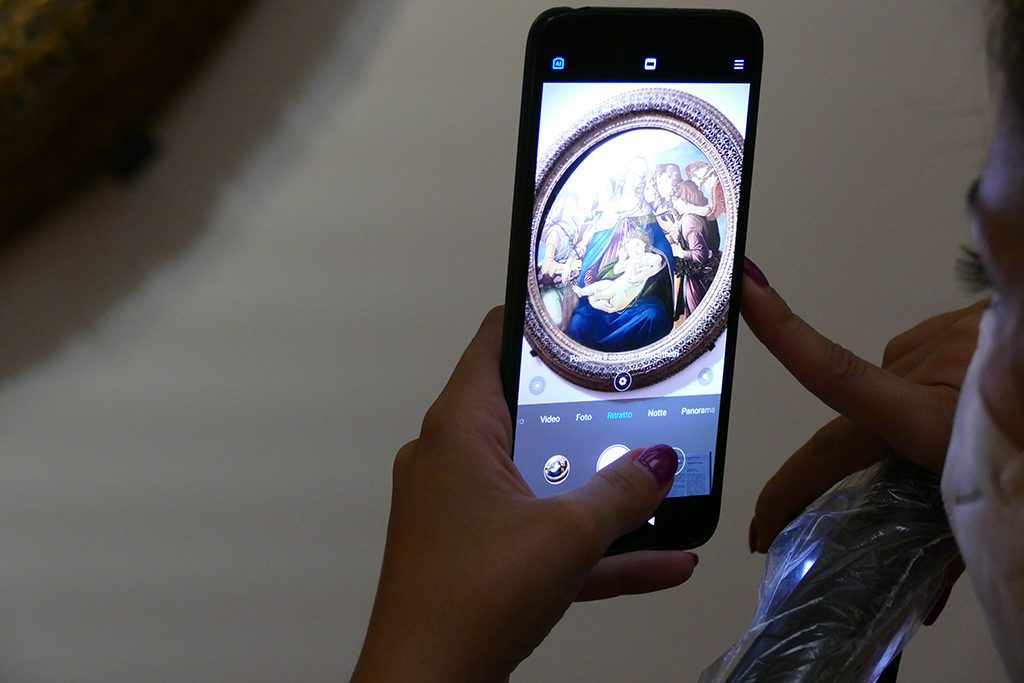 There was free Wifi at basically every business such as hotels and restaurants.
The standard voltage in Europe is 220 V and the frequency is 50 Hz. In Italy, they use three plug types, namely C, F, and L.
Whereby, since nowadays, all these chargers have integrated adapters, in general, the voltage and frequency don't really matter.
If you are looking for comprehensive travel info, you'll find everything you need in my post World's Most Complete Travel Information – an indispensable globetrotter-classic.
Pinnable Pictures
If you choose to pin this post for later, please use one of these pictures:
Note: I am completing, editing, and updating this post regularly – last in December 2022.
Did You Enjoy This Post? Then You Might Like Also These:
*Obviously, this is an affiliate link. If you book through this page, not only do you get the best deal. I also get a small commission that helps me run this blog. Thank you so much for supporting me!