Let me guide you to Brazil, a country that should be on everyone's bucket list and that I've started to explore by travelling the South.
Actually, I think there are countries that are automatically on every traveller's bucket list: Australia, India…and Brazil is a country like that, too.
For me, the danger with these standard bucket list countries is that since they are permanently there, I feel no rush to visit. I always knew that I wanted to explore Brazil one day. Yes, one day….
A Dream Comes True
….and then this day came much sooner than I expected and I'm very happy that I finally connected with this marvelous country.
That I spent one month in Brazil was sort of a happy incident.
Actually, I was searching the internet for a reasonably priced Portuguese course. While checking all these overpriced schools in Lisbon, I suddenly found a page where Portuguese lessons in Brazil were advertised.
What? An educational leave in Brazil? How cool would that be!
I was ready to pack my bags.
Did the four weeks in Brazil put a checkmark on my bucket list? Of course not!
Brazil is far too big and diverse to be visited in only four weeks.
The country's geography varies from rain forests in the Amazonas in the north to hills and mountains in the south. And of course, there are the endless shores along the Atlantic ocean where most of the bigger cities are located.
While 93 percent of the Atlantic coastal rainforest is destroyed, the tropical rainforest of the Amazonas is one of the world's largest jungles.
Hence, I only visited the southern region – which can deem a bit too European, like for instance also Argentina. Now, I'm planning to go back as soon as I can to see the Caribbean coast and at least a part of the Amazon region in the north.
But before I make further plans, let me introduce you to the places I've seen.
All of them were marvelous and mostly even nicer than I expected them to be.
History in a Nutshell
After Russia, Canada, the US, and China, Brazil is the fifth-largest state in the world. It's the largest and most populous South American country, covering almost half of the continent. They have about 210 million inhabitants.
Chile and Ecuador are the only two countries in South America not bordering Brazil.
The thing  Brazil has in common with every country in the Americas is sadly a cruel and colonial past as well as a rough political development.
By the contract of Tordesillas, Brazil became a Portuguese colony in 1494. Over the following three centuries, the country was populated by immigrants from many different countries; and by slaves stolen from Africa.
To this day, Brazil has an impressive ethnic variety and I didn't notice racism in everyday life. However, I know that Brazilians will disapprove, and statistics do speak a different language.
Free at Last
After its independence in 1822, Brazil became a constitutional monarchy and eventually a republic in 1889.
From 1964 to 1985, Brazil was ruled by a military government. While particularly the indigenous population suffered from human rights violations, the economy improved, and many prestigious projects were initiated such as Usina Itaipú in Foz do Iguaꞔu.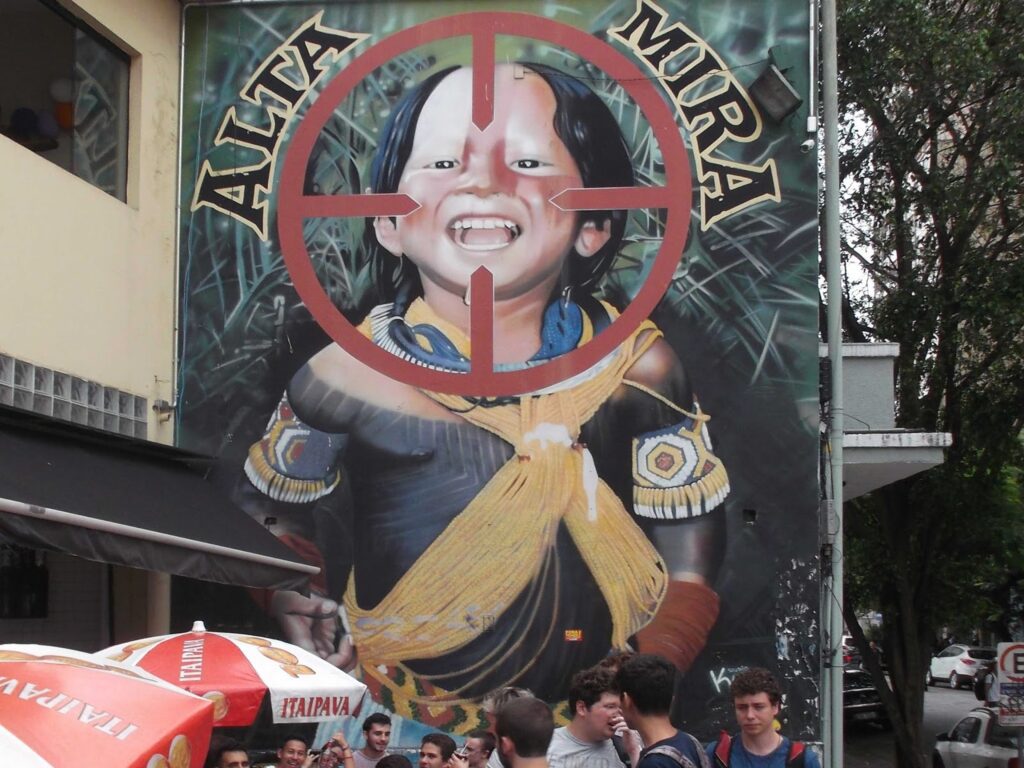 Unprofitable governmental enterprises and a high accumulation of debts were the consequences of this policy.
Finally, after over three decades of dictatorship, in 1985 began the 'Nova República' – a democratic, presidential government.
Still, a major political problem in Brazil is a high number of incompetent parties without valid programs. Their coalitions have so far only lasted for a short time. The confusingly high number of small parties and mainly the corruption cause frustration, mistrust, and a politically very unstable situation.
No Messiah
Things didn't get really better as Jair Messias Bolsonaro entered the political stage. And yes, his second name is actually messias which is beyond hilarious.
Bolsonaro pursued right-wing and neoliberal politics. He gained attention mainly with misogynistic, homophobic, racist, and anti-scientific statements. Also, he is defending the Brazilian military dictatorship. Needless to say that his political friends and allies have been people like Donald Trump.
Good news: In October 2022, Bolsonaro narrowly lost the election against Luiz Inácio Lula da Silva aka Lula. Let's see if thing increase.
Note: If you are a history teacher, you might find this outline somewhat simplified. It is. Also, my personal political opinion might shine through. Since this is mainly a travel post, the historical and political info is basic and in places not complete.
Practical Information
How to Get There
By Plane
After the US, with over 4,000, Brazil has worldwide the highest number of airports. Amazingly, most tourists are frequenting only two of them: Antonio Carlos Jobim International Airport in Galeão on the outskirts of Rio de Janeiro and Guarulhos International Airport in São Paulo.
Especially if you've just landed after dark in either of these cities, you might want to take a cab. Don't worry that this might be the first scam since there are desks where you pay a standardized fare so that you don't have to haggle with the driver.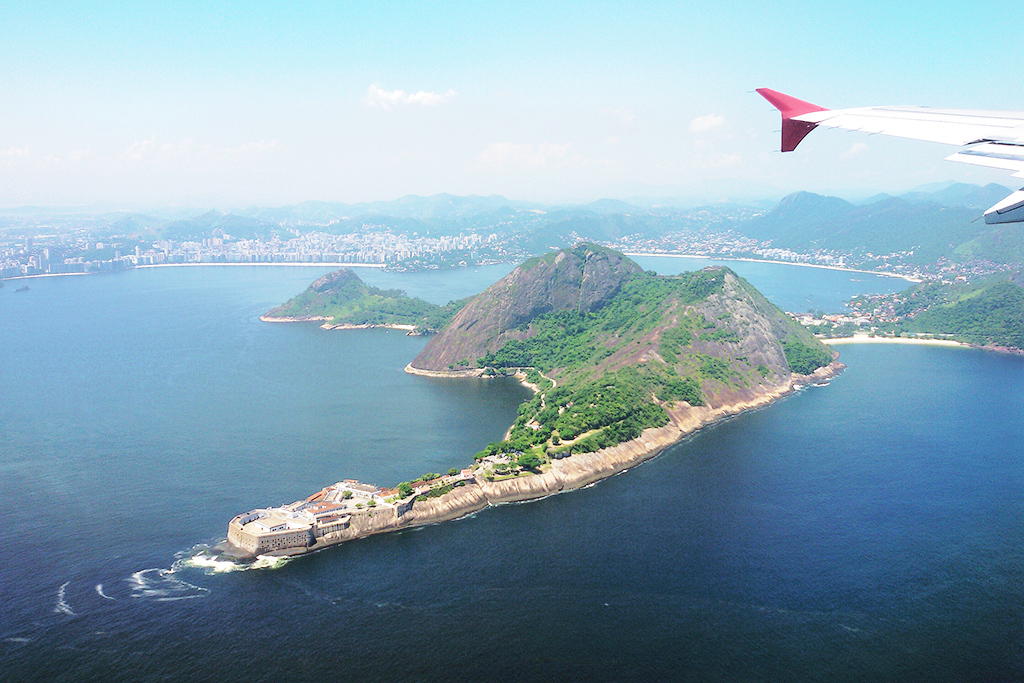 Obviously, there are special airport shuttles going to some most frequented spots as well as common city buses. They are a valid option if you know your way and don't venture around with your luggage and valuables at night. Also, speaking some Portuguese doesn't hurt since even the drivers of the airport shuttle buses often hardly speak any English.
Keep in mind that Rio de Janeiro as well as São Paulo are megacities with some pretty sketchy neighborhoods and a couple of people who are up to no good.
As I extensively pointed out in my post on travel anxiety and travel safety, the general rule should always be Safety First. It's ridiculous to spend hundreds of dollars on an air ticket and eventually risk your life because of 30 bucks.
Long-Distance Bus
If you are already on the South American continent, you can obviously cross the border into Brazil by bus. But first, check your options: Latin America is huge and already national bus travel can be a challenge. Road tripping already within the country can easily take two to three days – let alone coming in from neighboring countries like Argentina or Peru.
How to Get Around
Domestic Flights
After my language course in Rio de Janeiro was over, I went to São Paulo, Bonito, Curitiba all the way to Foz do Iguaꞔu. Since I had only twelve days for the road trip, I made it basically an air trip: Besides the route from Rio to São Paulo, where I went by bus, I was flying.
The tickets were pretty cheap since I had booked them about two months ahead. However, if I had more time, I wouldn't mind going by bus: The overland buses in Brazil are very comfortable and clean and I totally see myself getting some sleep when travelling at night.
As in most other South American countries, there is no intercity rail system. However, local and regional trains around metropolitan areas are good and reliable. Also, there are scenic routes which are, obviously, rather tourist attractions than serious means of public transportation. A lovely example is the Serra Verde Express between Curitiba and Morretes.
Local Public Transportation
Basically, all larger cities in Brazil have an excellent network of public transportation. There are, obviously, buses, but also trams. In Rio and Sao Paulo are also subways. To make things more interesting, tickets between different means of transportation are not interchangeable. That means that for instance in Rio, you have a rechargeable travel card for the subway and another one for the tram and if you take a bus, you pay extra. However, there are some more or less complex combos – good luck with that! In general, a single ride costs the equivalent of about 80 cents US.
All in all, I found the means of public transport pleasantly reliable and clean.
You will certainly appreciate the option to search for your connections on google maps.
Where to Stay
From fancy five-star hotels to cheap bunk beds in hostels – there are various lodging options basically everywhere. In most cases, however, the prices are not notably cheaper than for instance in Southern Europe – especially in touristy places such as Rio de Janeiro and Foz do Iguaꞔu.
Nevertheless, if you do some research and book well ahead, you might find excellent lodging options at reasonable rates.
I recommend accommodations for certain places in the individual posts below. This search box, however, will help you find adequate accommodations all over Brazil*
What to Eat
Obviously, there are tons of snack bars, food courts, and restaurants in Brazil.
Food is always plenty, albeit often much less 'exotic' or spicy than you might expect. I mean, one of the most popular foods is Feijoada, a stew of beans with beef and pork, and an unmissable ingredient is Farofa, toasted cassava or corn flour mixture. It looks like sawdust – and tastes equally.
In general, Brazilian cuisine is heavy on the meaty side and not very exciting.
Just like the lodging, the food is not dirt cheap but approximately like in Southern Europe.
What to See
I'm an avid solo-travelling woman. Since solo travel doesn't equal solitude, I love to join organized tours here and there. They allow me to meet fellow travellers – for just a short moment or a lifelong friendship.
Therefore, here are some great ideas of what to do during your stay in Brazil. Especially if you have only a short time to stay, they'll enable you to make the best of it*:
You'll find more ideas in the post on the individual places.
Cash And Cards
The currency in Brazil is the Real (plural Reais) and the rate is 1 US$ = 5,14 R$ as of November 2022. For further conversion check this page.
Of course, there is cash and there are cards. Because of the relatively high crime rate such as pickpocketing, Brazilians tend to pay even tiny amounts with debit cards. Even street vendors and hawkers are accepting them when someone just buys a newspaper and chewing gum.
Although there are notably many ATMs all over the place, not all of them work with international credit cards. But don't panic, there are so many different banks – sooner or later, you'll figure out which one works with your card.
Yet, you might encounter another small problem. There simply might be not enough cash in that stupid thing.
Yes, waiting is frustrating when you have to find out that the person before you got the last bills.
Also, some ATMs are limited to certain rather low amounts which is annoying since no matter how much you get, you always pay the same fee.
In case you tend to overpack when travelling: Roadtripping through Brazil, you can leave your kitchen sink at home. In larger cities, you can buy everything you might need. Unfortunately, you'll even find all these globally operating food, fashion, and cosmetics chains.
Language
Since Brazil used to be a Portuguese colony, people speak Portuguese. Surprisingly few people speak decent English.
Also, don't rely on your knowledge of Spanish or Italian. Although I personally find that one could easily scrape through with these languages, most local people don't seem to hear any similarity whatsoever.
I therefore strongly recommend learning at least some Portuguese before visiting, e. g. online with babbel.com.
For two weeks, I actually took language lessons in Rio de Janeiro, which was a great experience and enriched my stay in many ways. To learn more about this option, please go to my post Language Learning in Brazil.
Communication and Connection
Brazil is one of the very few countries where I got a national SIM card. To be honest for the sole reason that I had accidentally blocked mine and wasn't able to use my phone at all. I got a pre-paid card from Claro and was very happy with their service.
This being said, I actually prefer to use free WiFi. Actually, there was a connection to the internet without any issue at basically every museum, eatery or café, and, of course, hotel. Worked like a charm.
At the end of my trip to Brazil, I had three or four different adapters. Although there is an official type N socket and plug, you'll find also type C plugs. Also, there were type A sockets like in the US – howsoever, it was a wild mix, but in the end, everything turned out fine.
Also, the voltage is either 127 or 220 V, and the frequency 60 Hz. Thank God, nowadays, all these chargers for phones and readers and computers have integrated adapters. Therefore, voltage and frequency don't really matter.
Gone are the days when you blew your electric appliances since you forgot to switch them from 110 to 220 V…good times.
By the way, you'll find this kind of practical travel info in my post World's Most Complete Travel Information – an indispensable globetrotter-classic.
Places to See
Read stories and get detailed travel information in these posts about the individual destinations I've visited.
Route to Travel
Pinnable Pictures
If you choose to pin this post for later, please use one of these pictures:
Note: I'm completing, editing, and updating this post regularly – last in November 2022.
Did You Enjoy This Post? Then You Might Like Also These:
* This is an affiliate link. If you book through this page, not only do you get the best deal, I also get a small commission that helps me run this blog. Thank you so much for supporting me!