So here comes a guide to Malacca, Malaysia's oldest settlement on the Straits of Malacca. Therefore, it is heavily reflecting the country's ever-changing history.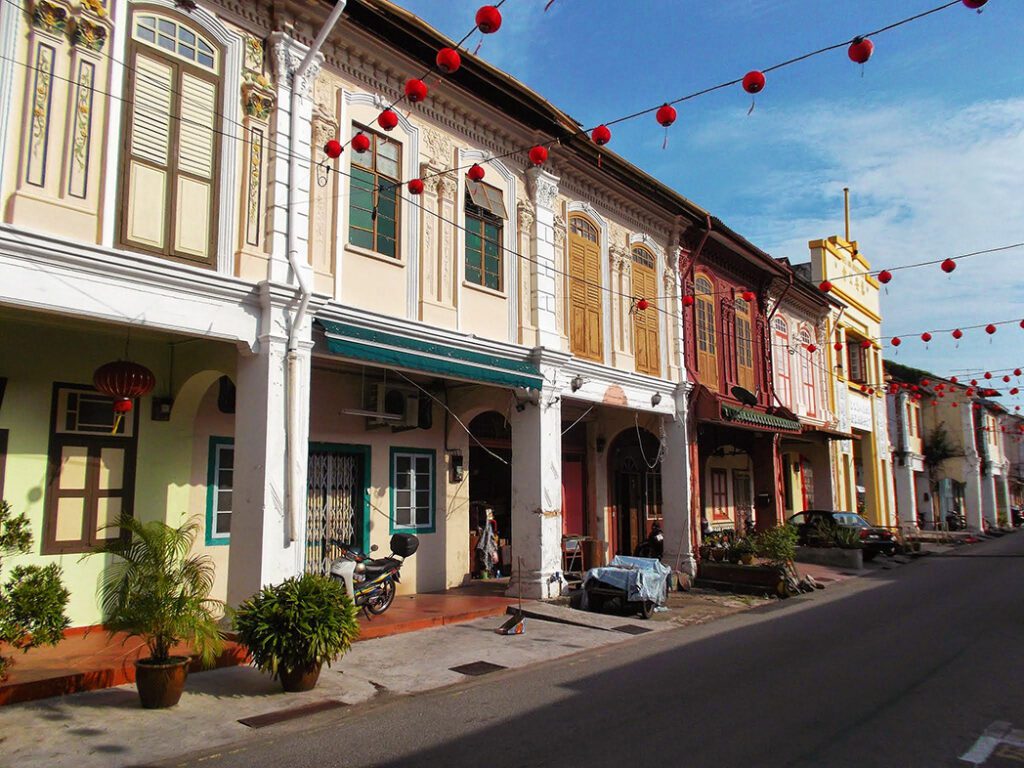 Finally, in 2008, the city made it to the list of UNESCO World Heritage Sites. For an obvious reason: The city is culturally and culinarily a true treasure box.
Located less than a two hours drive from Kuala Lumpur, the city center is as beautiful as an outdoor museum, yet bustling with authentic everyday life.
The Chinese
In Malacca, the Chinese heritage is very present. It was an important stopping point for Zheng He's fleet, and this hero is still being celebrated. Also, in the 15th century, a Chinese Emperor's daughter got married to Sultan Mansur Shah.
Later, as she moved to Malacca, she brought her entourage of about 500 persons. Consequently, their families settled around Bukit Cina, meaning Chinese Hill.
The Portuguese and the Dutch
Later, in the 16th century, Malacca was conquered by the Portuguese. Followed by the Dutch in the 17th century. To this date, their colonial buildings make some streets of Malacca still look like Amsterdam. Also, the Stadthuys, built in that era to house the governor's office, is still an important landmark.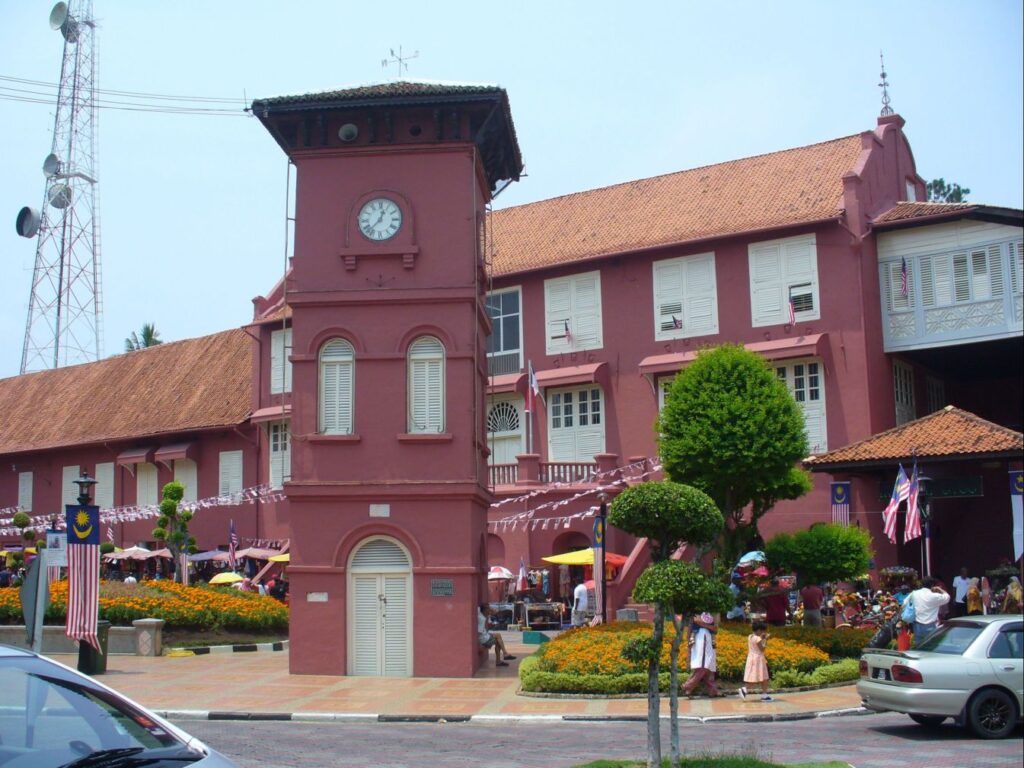 The British
Later came, of course, the British. And as a souvenir, they left the Christ Church, an Anglican house of worship from the 18th century.
It's in the Mix
The Portuguese, the Dutch, the British…..together with the Malay, Chinese, and Indians, there is an eclectic ethnic and cultural mix taking the visitor by storm. Therefore, you can sample the widest range of foods right on the street. The best place would be the Night Market on the famous Jonker Walk, being the center of Malacca's China Town.
The culture of the Peranakan people in Malacca can be traced at the Baba Nyonya Heritage Museum. And the stores around Jonker Walk sell Chinese furniture, porcelain, clothing, and more.
And in Malacca, there is, of course, a Harmony Street, too. On Jalan Tokong are two Buddhist Temples, Cheng Hoon Teng, and Xia Ling Si, a Hindu Temple, Sri Poyyatha Vinayaga Moorthy Temple, and the Masjid Kampung Kling Mosque – almost – side by side.
Take Me to the River
Inspired by the Street Art Penang project of George Town, Malacca joined the bandwagon with its River Art Project in 2012. Since the river has always been vital for Malacca, they chose to let artists paint their works on the walls of historical shophouses along the river in Jalan Kampung Hulu.
Once you're on your way strolling along the Malacca river, I urge you to walk all the way to Villa Sentosa. This old mansion is a fine example of a traditional Malay village house.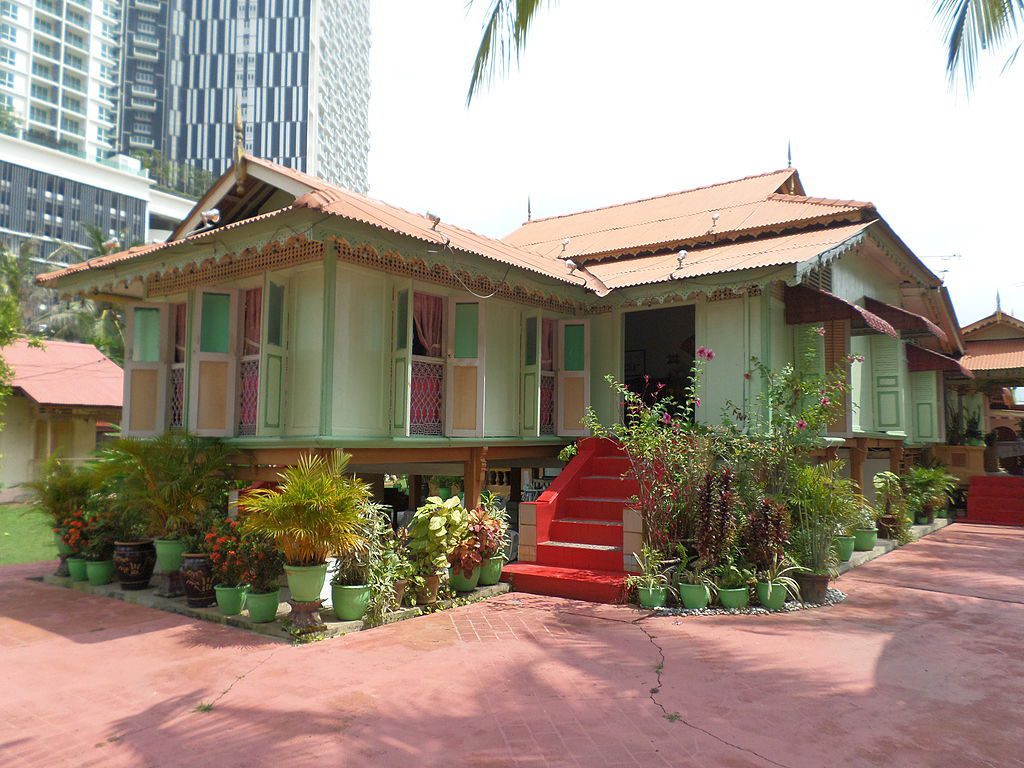 Make sure to take the – free, based on donations – guided tour to the surrounding neighborhood Kampung Morten with more than 50 traditional Malay houses.
Villa Sentosa
Lorong Tun Mamat
1, Kampung Morten
75300 Malacca
Phone: + 60 – 6 – 282 39 88
Please check out their operating hours on their facebook-page.
You don't have to walk all the way back downtown. A short walk further up the river takes you to the Melaka River Cruise Boarding Port. From here, a ferry takes you back to the pier at the Casa del Rio hotel.
Landmarks'N'Museums
Since Kampung Morten is a neighborhood and not a museum, besides the Sentosa Villa, you don't get to see the houses' inside.
To take a glimpse at how people used to live in Malacca, I recommend a visit to the Baba & Nyonya Heritage Museum just one block from the Casa del Rio. It's very informative and beautiful.
Baba & Nyonya Heritage Museum
No. 48 & 50 Jalan Tun Tan Cheng Lock
75200 Melaka
Phone: +60 – 6 – 282 1273
Email: admin@babanyonyamuseum.com
The museum is open daily from 10 a. m. to 5 p. m., on weekends to 6 p. m.
Across the Malacca River, behind the iconic Red Square, are the remnants of St. Paul's Church and an impressive number of museums. Democratic Government Museum, Governor's Museum, History and Ethnography Museum, Malacca Islamic Museum, Malaysia Architecture Museum, People's Museum – to mention just a few!
If you are into sanctuaries, about 15 kilometers inland, there is a Bird Park, a Butterfly and Reptile Sanctuary, a Crocodile Farm, a Zoo, and more.
Don't get stressed out – it is basically impossible to get to see everything on just one visit. But that's nice: You'll always have a reason to come back!
Practical Information
How to Get There And Around
There are tons of buses between Malacca and Kuala Lumpur as well as Singapore.
To the latter, travel times vary between three and six hours – including the immigration process at the border. However, don't expect too much comfort from Malaysian coaches. Also, they are not the most punctual ones. But you'll get there, don't you worry. Nevertheless, if you have a plane to catch or anything else scheduled, allow lots of extra time.
I wrote down in a former post how adventurous a trip by a Malayan bus can be.
This being said, I'd like to recommend pre-booking your shuttle.
Once you're in Malacca, you can easily explore the city center by walking. Also, a stroll along the river is very scenic and relaxing. To get back to the center, you can always take a boat. Also, exploring by bicycle is a great – and very Dutch – option.
If you are too tired to walk, there are tons of – very tacky – tuk-tuks waiting for you. If you wish so, with their boom boxes blaring cheesy tunes.
Best place to sleep
Due to the perfect location – but mostly due to the beautifully decorated rooms, the perfect amenities, and the impeccable service, the Casa del Rio Hotel* just has to be recommended. It is a bit upscale, but worth every cent.
However, on this map, you can check out further convenient lodging options*:
Best Place to Eat
Malacca is a foodie's paradise – hence, it is simply impossible to recommend one restaurant. Just don't fill up at one place – since this way you can try local delicacies at different locations.
If I really had to recommend one place, then it would be a pretty unique breakfast and lunch place, namely the Dim Sun Garden Restaurant.
It is pretty far from the center – about half an hour's walk, first across Little India, then around Bukit Cina. Hence, you get to see the less touristy parts of Malacca that way, too. However, if you aren't into walking and don't care about the less touristy parts, just take a cab; but don't miss out on their Dim Sun breakfast!
Dim Sun Garden Restaurant
Jalan Tamby Abdullah
75000 Malacca
Phone: + 60 – 12 – 261 57 00
Check out their opening times on their facebook-page.
What to See
I'm an avid solo-travelling woman. Since solo-travel doesn't equal solitude, I love to join organized tours here and there. They allow me to meet fellow travellers – for just a short moment or a lifelong friendship.
Also, there is so much to see in Malacca that you might want to plan your stay and your tours thoroughly and possibly include some organized tours. Especially if you have only a short time to stay, they'll help you to make the best of it*:
Malacca was only the last stop of my exciting Malaysia road trip. Therefore, go to the main post to check out all the other destinations. There you'll also find valuable general information that will make your trip smoother.
Pinnable Pictures
If you choose to pin this post for later, please use one of these pictures:
Did You Enjoy This Post? Then You Might Like Also These:
Note: This post is being regularly completed, edited, and updated – last in April 2023.
*This is an affiliate link. If you book through this page, not only do you get the best deal. I also get a small commission that helps me run this blog. Thank you so much for supporting me!