This guide to South America's second-largest country Argentina takes you from the sweltering heat of Buenos Aires to the eternal ice of Patagonia.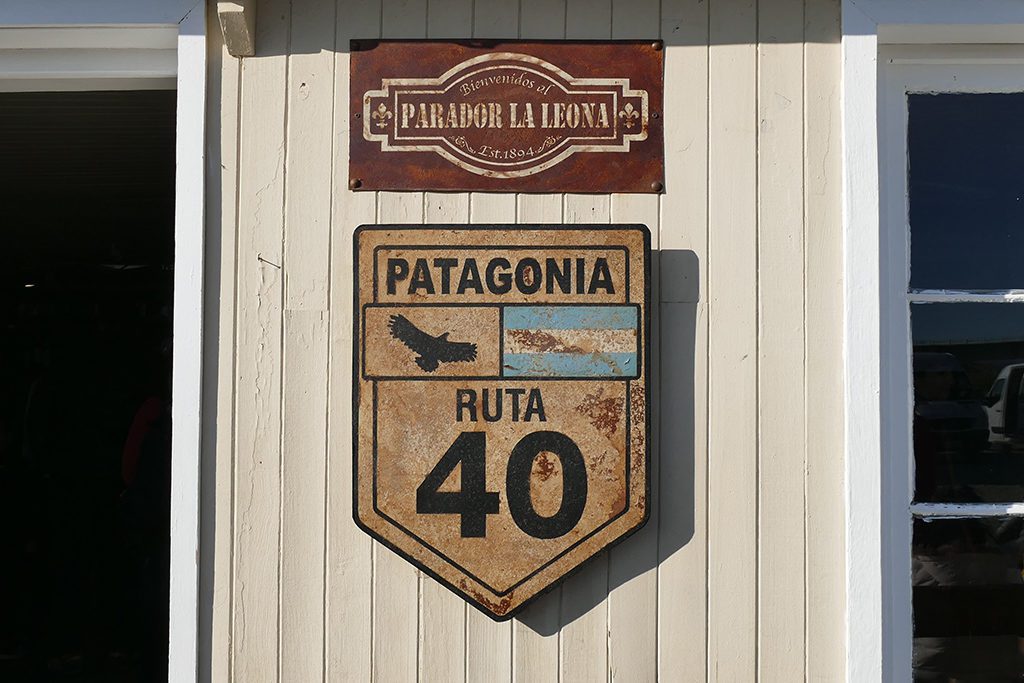 So, how do you choose your travel destination? Do you have a list of dream countries? A bucket list that you are working off?
As for me, my list consists of every country on planet Earth. I don't have dream destinations. There are a couple of countries that I think of visiting. But mostly, I decide where to go rather spontaneously. It can be really silly things that lead my steps.
What was it that brought me to Argentina then?
Well, I was standing on the Brazilian side of the powerful waterfalls of Iguazu. Looking across the border, I thought to myself "Argentina – why not make Argentina one of my next trips?!"
A couple of weeks later, there was a photo of those impressive walls of eternal ice in Patagonia on the Facebook-timeline of a friend. At that moment, I knew where to next: Argentina.
I'm easy to impress.
I'm easy to inspire.
Where to Go
As soon as I began putting together my itinerary, I realized how humongous this second-largest South American country really is. And how incredibly varied. It would be impossible to get a taste of every region unless I was flying. Hopping from spot to spot.
Something I don't enjoy.
I had already seen the waterfalls of Iguazu, albeit from the Brazilian side. And the Patagonian glaciers were a must as well as the fascinating wildlife along the Atlantic coast.
Also, I absolutely wanted to experience Buenos Aires for a couple of days.
Once I had these three cornerstones fixed, it actually was not that difficult to put together a congruent itinerary. I only had to connect the dots and adjust them to some bus schedules.
Which Route to Travel
The final route consisted of arrival in Buenos Aires – including a weekend visiting a friend in Tandil. Eventually, I flew to San Carlos de Bariloche with a low-cost airline. This way, I began my road trip in northwest Patagonia.
From there, I went south to the National Park Los Glaciares. In order to spend one day in Los Antiguos at the Chilean border, I divided my trip into two legs.
After my icy mission was accomplished and I had seen those marvelous glaciers, I crossed eastwards to the Atlantic. There, I travelled up the coast to pay the penguins and their friends a visit.
Here is the route I travelled:
History in a Nutshell
Ruthless Conquerers
Like any other Latin American country, Argentina was inhabited by indigenous people when conquered by European – mostly Spanish -'explorers'. To put it euphemistically.
In the neighboring countries, especially in Bolivia, the few Native Americans who survived the Conquista have been able to preserve their customs and languages. In Argentina, these traces are practically erased due to the hegemony of European culture.
It was Juan Díaz de Solís who came from his native Spain to the Río de la Plata in 1516. Plata – which means silver in Spanish. And this is also what the Spaniards called the country – Argentina as in argentum, silver in Latin.
The Spanish Bourbon Monarchy established the Viceroyalty of the Río de la Plata. Today's Argentina, Bolivia, Chile, Paraguay, and Uruguay were part of this League.
Like any other colony, the region was exploited. For the hard, dirty work, they needed slaves. People were stolen from Africa. In the 18th and 19th centuries, in some provinces, fifty percent of the population consisted of Afro-Argentinians. Today, you hardly see any people of color in Argentina. Due to various factors such as wars and epidemics, this population declined sharply to around 5 percent.
Where the Streets Have Names
Walking the streets of Argentine cities, you automatically learn about the country's history. Not only are they named Rivadavia or Mitre after former presidents. Also, key data such as May 25 or July 9 are to find in basically every settlement around the country.
The revolution on May 25, 1810, began the installation of several independent states. One of them was the United Provinces of Río de la Plata, basically today's Patagonia.
After the declaration of independence on July 9, 1816, and the military defeat of the Spanish eight years later, the federal state called Republica Argentina was founded.
European Migration
Especially during the years around the turn of the 19th century, immigrants came in large numbers to Argentina. They were mostly from Italy and Spain.
In 1940, Officer Juan Domingo Perón maneuvered himself to power. To undermine a communist movement, he made great concessions to the workers. Forced industrialization and strong social policy granted certain prosperity to the masses.
Bread and circuses – this formula hardly ever fails.
During WWII, Argentina was officially neutral. While during the war years, it was a target country for refugees, after the war, the tables turned.
Under Perón, who sympathized with Nazi Germany, many former Nazis and war criminals found refuge in Argentina. The most prominent of them was Adolf Eichmann. In 1960, he was kidnapped by the Mossad and sentenced to death in Israel.
Also, Perón's acclaimed wife Eva is believed to have kept Nazi treasures taken from wealthy Jewish families.
Seriously: Don't cry for her, Argentina.
Military Dictatorship
In 1976, Jorge Rafael Videla led a military coup and installed a military dictatorship that lasted for three years.
The protest of the Madres de Plaza de Mayo, the mothers of the Plaza de Mayo, went down in history. These women demanded in front of the Casa Rosada clarity of what happened to their vanished sons and daughters. During the dictatorship, there was an estimated 30,000 desaparecidos, disappeared persons.
I wrote about it in the chapter on Buenos Aires. There you can learn more about the history and today's activities of this movement.
Argentina Today
According to the 1994 constitution, Argentina is a federal republican presidential democracy. According to the Economist's Democracy Index, in 2019, of 167 countries, Argentina is number 48. This makes her an incomplete democracy.
After Brazil and Mexico, Argentina is the third-largest economical power in Latin America.
Nonetheless, since 2014, the Argentine economy is on a downward slide with a massive devaluation of the peso. At the same time, the inflation rate is constantly rising. I refer to this problem in the Money chapter below.
Note: If you are a history teacher, you might find this outline somewhat simplified. It is. Also, my personal political opinion might shine through. Since this is mainly a travel post, the historical and political info is basic and in places not complete.
Practical Information
How to Get There
Ministro Pistarini International Airport
Most international visitors will be flying into the Ministro Pistarini International Airport. It is located in Ezeiza, about 50 kilometers southwest of the city center.
Taking a cab will set you back around 30 US$. Albeit, this is really a waste of money. The wonderful bus company Tienda Leon takes you to Puerto Madero in about 45 minutes for only 490 pesos. The shuttle goes every half an hour and you can make reservations online.
Depending on where you're staying, a cab from the Madero stop should be about 200 pesos. This is as long as your accommodation is in the city center, of course.
Long-Distance Bus
If you are already on the continent, you can obviously cross the border into Argentina by bus. But again: Latin America is huge and already national bus travel is a challenge. Road tripping for instance from Brazil can easily take two to three days.
Ferry from Uruguay
Getting from Uruguay to Buenos Aires can be done by ferry. There are currently two companies and three routes. The most frequent service is by Buquebus. It takes you from Puerto Madero to Montevideo in a bit over two hours.
How to Get Around
Domestic Flights
Argentina is an enormous country, therefore flying seems to be a great travel option. However, there are some flaws.
If you are flying with a regular airline like Aerolineas Argentinas or Latam, it's crazy expensive.
Thus, there are low-cost airlines. The problem is, that very often, between two destinations, you have to go via Buenos Aires. For instance, it's not possible to go from Iguazu straight to San Carlos de Bariloche. Or to Trelew or most other national airports. You'll always have a stopover in Buenos Aires. If you have bad luck, there will be a couple of hours that you have to spend at the airport. It simply might not be worth the hassle of going downtown.
This being said, there are great deals on flights between Buenos Aires and the most touristy destinations. For instance, flying FlyBondi, fares start at around 20 bucks. Another company offering great rates is the Chilean airline JetSmart.
Long-Distance Bus
Although the distances in Argentina can be really long, travelling by bus is a very popular way of going places. It's not unusual for passengers to spend up to 24 hours on the bus.
Some companies like for instance Condor Estrella or Chaltentravel are really comfortable – like business class on a plane.
However, I've been on long-distance buses like Andesmar overnight which was not so great. Fortunately, I'm a sound sleeper. If you are having problems sleeping in uncomfortable positions, you should rather consider flying – despite the relatively high airfares.
Local Public Transportation
Every larger city I've visited in Argentina had a good system of public transportation. While only Buenos Aires has also a subway, in all other cities was a great system of buses.
You will appreciate the option to search for your connection on google maps.
You need to know that most of the time, you cannot pay for your rides with cash or cards. It is imperative to obtain a SUBE Card for 90 pesos. Eventually, you charge it with an amount of your choice.
You can recharge your SUBE at stations or some small corner shops. In Buenos Aires also at the metro stations called SUBTE.
Where to Stay
Even in the tiniest places, you'll find at least a small choice of lodging options. In some of the smaller, tourism wise less important towns you won't find big hotels catering to international guests. However, there will always be smaller guesthouses or privately rented apartments. There, in general, the hosts will get out of their way to make you feel comfortable.
I recommend accommodations for certain places in the individual posts. Here is a search box that will help you book places to stay across the country.*
Where to Eat
Obviously, there are tons of snack bars, food courts, and restaurants in Argentina. Albeit, I must admit that I wasn't that crazy about the food.
Like I found many aspects a tad too European and not Latino enough, I also missed the South American flavors in the local cuisine.
Also, I dearly missed the street food and food stands at local farmers' markets I'm used to for instance from Perú.
Yes, there are empanadas, pastries with a hearty filling. I personally found them a bit dry.
Since I'm no vegetarian, I enjoyed a couple of Milanesas de Ternera, veal escalopes. Yes, plural, however, eaten on separate days. Those were juicy, huge, and compared to Vienna dirt cheap.
On the coast, I had fresh, deliciously prepared fish and seafood.
And let's not forget the Italian heritage. Ice Cream – or Gelato in Italian or Helado in Spanish – is an art of its own. At the ice cream parlors, you can choose from an incredible variety of flavors. Sometimes, they even distinguish between the different local origins of the chocolate. Do you prefer chocolate from Bariloche or Trelew? With or without almonds? Whole or chopped?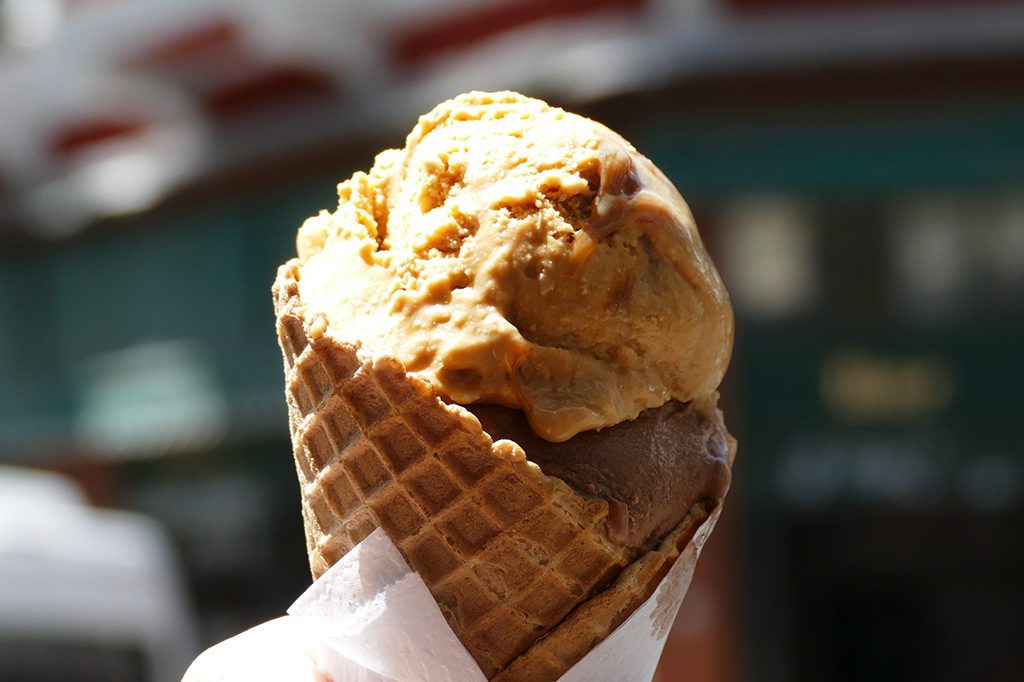 If you are into ice cream, in Argentina, you've found your Dorado.
What to See
I'm an avid solo-travelling woman. Since solo travel doesn't equal solitude, I love to join organized tours here and there. They allow me to meet fellow travellers – for just a short moment or a lifelong friendship.
Therefore, here are some great ideas of what to do during your stay in Argentina. Especially if you have only a short time to stay, they'll enable you to make the best of it*:
You'll find more ideas in the post on the individual places.
Cash And Cards
The Market
This section is my least favorite one since there is so much going on in Argentina. By the time I'm done writing this one paragraph, everything might have changed.
Of course, there is cash and there are cards and one is more popular than the other under certain circumstances. For instance, sometimes, you get a small discount if you pay cash for organized tours. This might sound attractive at first. But if for this transaction, you have to get cash at an ATM where they charge you a pretty high fee, it might be just a naïve fallacy.
Although normally, credit cards work fine at ATMs, you will encounter another significant problem. There simply might be no cash in that stupid thing.
Yes, waiting is frustrating when you have to find out that the person before you got the last bills.
Also, some ATMs are limited to a certain – very low – amount like e. g. 3,000 Pesos; and no matter how much you get, you always pay the same, very high fee.
The Parallel Market
There is the euphemistically called parallel market. There you can change cash privately or in some touristy places simply in the street.
You do get a much better rate than at the official exchange office or an ATM. It's illegal and if something goes wrong – for instance, if they hand you false bills – you're on your own.
During my stay, the difference between the official rate and the parallel market was up to 30%; that's a lot of money.
Language
Argentina is a South American country once conquered by the Spanish and Castillano is spoken to this date.
However, even if you have a great command of Spanish, in the first days, you might have trouble understanding everything. Argentinians pronounce everything that sounds like ya, ye, yi, yo, etc. sha, she, shi, sho. Yo llego becomes sho shego. A servilleta becomes a servishetta – by the way, one of my favorites.
Also, they mostly use vos instead of tu or Usted. And they don't use the – correct – imperative ven, but they say veni.
Interestingly, there are still traces from the Italian immigrants in Argentinian Spanish that you won't find in any other country. For instance, cerveza for beer is replaced by the Italian word birra. A slice is not a rebanada, but a fetta.
Most people have at least a basic knowledge of the English language. Especially when they are working in the service and tourism sector. However, you might want to brush up on your Spanish on babbel since they still cater mainly to national tourism. Even in El Calafate, the gateway to the famous Perito Moreno Glacier, organized trips were advertised and guided in Spanish.
Communication and Connection
As I do during most of my trips where European roaming is not available, I did not get a national SIM card. I rather used free WiFi. There was a connection to the internet without any issue at basically every museum, eatery or café, and, of course, hotel. Worked like a charm.
If you insist on being online 24/7, you can, of course, get a SIM card. Preferably from Movistar – not for the name giving you more glamour, but because it has great coverage.
Argentina plugs are this strange type I which is like a crooked type A that they use for instance in the USA. Two flat pins that are, withal, not parallel. For flat European plugs, it's generally not a problem since, in addition, they have these two round holes.
With a computer and a round plug with thicker pins, you have to improvise since they don't enter. I, therefore, had to mutilate a US adapter plug to squeeze these thick pins in; something no electrician will recommend.
The standard voltage, however, is 220 V, and the frequency is 50 Hz. Whereby, nowadays, all these chargers for phones and readers and computers have integrated adapters. In general, voltage and frequency don't really matter.
Gone are the days when you blew your electric appliances since you forgot to switch them from 110 to 220…good times.
By the way, you'll find this kind of practical travel info in my post World's Most Complete Travel Information – an indispensable globetrotter-classic.
Places to See
Read stories and get detailed travel information in these posts about the individual destinations I've visited.
Pinnable Pictures
If you choose to pin this post for later, please use one of these pictures:
Note: I'm completing, editing, and updating this post regularly – last in November 2022.
Did You Enjoy This Post? Then You Might Like Also These:
* This is an affiliate link. If you book through this page, not only do you get the best deal. I also get a small commission that helps me run this blog. Thank you so much for supporting me!