My passion for travelling and my interest in learning yet another language took me to Rio de Janeiro, the legendary metropolis on the Atlantic coast of Brazil.
When I came to Rio de Janeiro, it had been cloudy and rainy for two days straight. Still, it was a great, beautiful, and very impressive city. Even in the rain. However, I must admit that the purpose of my stay made it easy for me to cope with any kind of weather since I was not on a regular vacation.
We Have It Good
When it comes to Germany, everybody is raving about cars, soccer, and beer. Three things I could easily do without.
Strangely, nobody seems to know what really makes Germany great.
For one it's drugstores – I wrote a short hymn about these earthly branches of paradise in my post on Hamburg. Then, there is the fantastic invention called Bildungsurlaub.
Bildungsurlaub, loosely translated to educational leave, is an incredible invention that seems to exist only in Germany. Every employee is entitled to take one extra week of paid vacation per year to learn or practice something. Hence, to take a class or do a course. There is also the option to do it every other year. This way, you can take two weeks in a row.
That's it. You get a paid vacation – in addition to your holidays – if you take a class. This class doesn't even have to be related to your job or the field you are working in.
Nevertheless, there are some strings attached, so this option is not necessarily attractive to everybody. The institution where you're taking your class has to be officially approved for Bildungsurlaub. Also, you have to do at least 30 hours per week.
So you cannot say, hey, I will sit next to my grandmother and learn how to knit or I'll visit my cousin in France and learn French talking to the neighbors. You have to find a knitting school that's certified or an appropriate language school and they have to grant you 30 hours of class per week. And you have to pay for it. You, not your employer; and the intensive courses abroad can be very pricey, take it from me.
My Polyglot Life
Anyway, I don't mind paying for an extra vacation where in addition I learn another language. Actually, that's what I did every time I took my Bildungsurlaub. I went to Milan, Rome, and Izmir.
Then, I intended to learn Portuguese in Lisbon. I searched the internet and found only courses that were neck-cuttingly expensive. While searching for a reasonable Portuguese class in Portugal, I came across language schools in Brazil. I got all dreamy: Learning Portuguese in Brazil – how cool would that be?!
Immediately, I asked my boss for two weeks of Bildungsurlaub – and, since Brazil is so far away, for another two weeks of my regular holidays.
A couple of weeks later, there I was in Rio de Janeiro.
So apart from cars, soccer, and beer: We have it good; so good!
Expat for two weeks
When you stay in a city because you are doing a language course, it's a whole different story than just being on a vacation.
You immediately have a life there. Chores and errands, schedules and duties. It's a bit less fun since you cannot enjoy the attractions the place has to offer 24/7. On the other hand, it's even more fun because you feel like being an ex-pat, not a tourist. I love it!
Unexpectedly, feeling like an ex-pat worked extremely fast and well in Rio. I even cannot tell you why.
Yes, it's a bit like Lima, yes, it's a bit like some US Latino neighborhood – and it's even a bit French. Still, all this doesn't explain why Rio and I have immediately clicked.
Rio de Janeiro is actually a bit of a rat race for me. Being here on Bildungsurlaub, I have to take an intensive course which is six hours per day. That's a lot – almost an entire workday. So I have to build my sightseeing around this schedule.
Work Hard, Play Hard
If you are a regular reader of my blog, you know that I'm a culture vulture.
When I have to spend six hours on my class, I can do one exhibition per day – max. Or any other activity, for that matter.
But remember: It's not a vacation.
While in Rome and Milan, I did join a group with a steady schedule, and I was able to divide my days regularly. In Rio, however, I had to take individual classes since there were no other students.
Advantage: I cut the number of hours in half – I was obliged to do only 15 hours per week.
Disadvantage: I was learning with a top teacher, a master of the Portuguese language. She works for all the embassies and international companies and whatnot.
Hence, I had to build my 15 weekly hours around Marcie's schedule. And her timetable was super tight. Can you imagine how tiring it was to express myself for four hours in a row in a foreign language I didn't speak fluently?
Every time I made the smallest, cutest, most charming mistake, Marcie jumped in and corrected me. Obviously, that was great, she's an excellent teacher. Also, it was horrible, since she corrected all the wit out of my stories.
So for four hours, we were talking and I was filling in blanks with prepositions that are a b…each in Portuguese.
After class, I felt like my head was exploding.
Marcie
As I've mentioned, Marcie was my teacher. And Marcie is great.
I was staying at Dona I's place in Botafogo, an upper-middle-class neighborhood. As a European, I felt comfortable there. Not out of place because of being seemingly much richer than the poor, not like a bum for being much poorer than the rich.
When I had class in the afternoon, I did some sightseeing in the morning and came home running, hoping to be on time before Marcie got there. On the way, I bought a quick bite and a coffee to go.
No matter what, she had always been there before me. Because the cashiers in Rio are extremely relaxed people and expect the same from their customers – I spent eternities standing in the checkout line at the grocery stores.
Linguistic Superhero
So as soon as I got home, Marcie was ready for me. I asked her questions – which she first corrected, then answered. I was able to ask her everything without crossing lines or hurting her feelings – that really enriched my stay. Being amazed by Rio was okay- which I was. Yet, criticizing peculiarities was also alright – which I did. Marcie either explained or agreed or disagreed and we were talking. I've learned a lot; not only Portuguese.
Every time when I finally left home after morning class, I ran into Marcie downstairs in the entrance hall. She was quickly munching on a small sandwich or smoking a cigarette or chatting on the phone. That was her only break: quickly indulging or arranging something at the entrance of an apartment building.
Every day she raced from some embassy to our place. Then, after four hours of listening to my jibber jabber, she had like half an hour to arrive at her next student's place.
To me, Marcie is like a Brazilian superhero – always on her way to where ever her help is needed.
Who Brought Me Here
We have it good – and I had it particularly good since I was lucky enough to find a travel operator who shares my values: "lernen & helfen Sprachreisen" located in Cologne/Germany.
As I pointed out, to qualify for Bildungsurlaub, the course has to be certified by the Federal ministry of education – which only certain classes abroad are. "lernen & helfen Sprachreisen" not only offers a good number of certified classes in 'exotic' places such as Jamaica, Argentina, Ecuador, and Peru. They also make sure that you are well integrated by staying with a local family where you are introduced to regional traditions, customs, and everyday life.
They want you to learn about the culture and not just the language. Obviously, booking a language course at one of their dream destinations does not have to be Bildungsurlaub-related. You can book a class on your regular vacation. Or you can do a combined trip – travelling and learning.
"lernen & helfen Sprachreisen" is certified by various organizations for their ethical, social, and ecological awareness.
In a world where travelling becomes more and more affordable, hence common, I find that this awareness has to be raised accordingly.
More travelling – less tourism.
Pinnable Pictures
If you choose to pin this post for later, please use one of these pictures: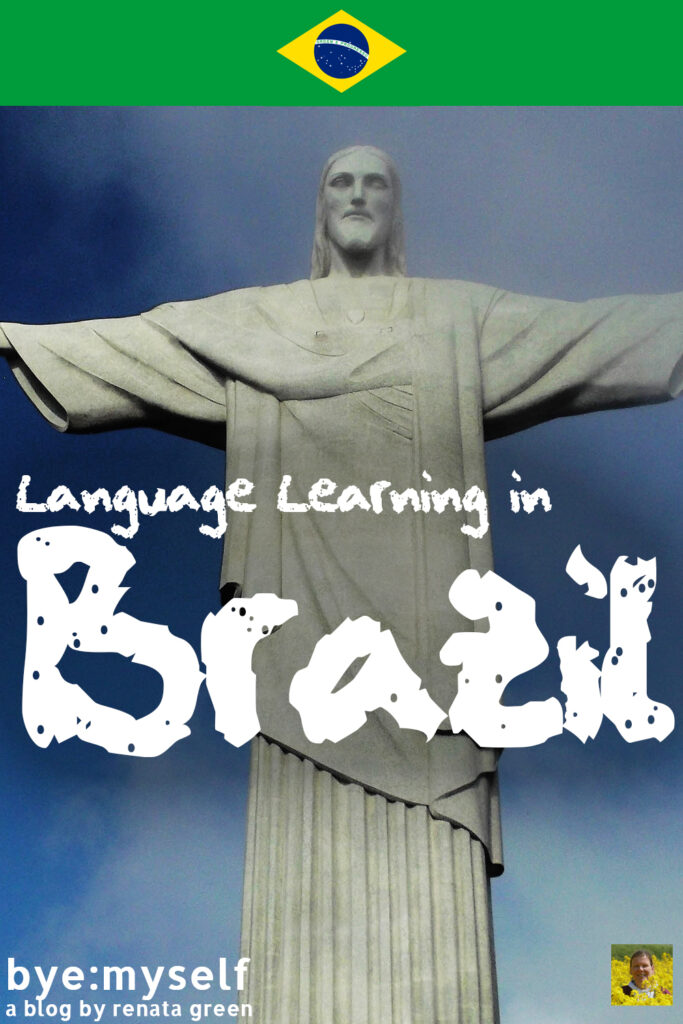 Note: I'm completing, editing, and updating this post regularly – last in November 2022.
Did You Enjoy This Post? Then You Might Like Also These: