24 hours in Los Angeles is the fifth edition of the latest category on my blog which is overall designated to transform a – maybe forced – stay like a layover into a short extra vacation.
Of course, these itineraries – one for a sunny and an alternative for a rainy day – are great not only for layovers but for any kind of a brief stay – for instance, on a road trip through California.
So, you'll probably think that 24 hours are far too little to explore an American mega city like Los Angeles.
And you are absolutely right, but this applies to many other cities, too, yet it by no means should hold you back from making the best of your layover or short stay.
However, if you follow my itineraries, you'll be surprised how much you get to see Los Angeles and what a good feeling you'll get for this metropolis.
However, it was scandalmonger Dorothy Parker who called Los Angeles seventy-two suburbs in search of a city. And although it's not very friendly, it's true.
The fact that Los Angeles is not arranged around a city center, in fact, that the downtown area is the least known and appreciated part of town, confused me a big deal when I first visited.
But once you simply accept this concept, and quit seeing L. A. as one homogenous city but rather as a couple of small towns, it works and it will grow on you.
Local Currency
1 US$  = 1 €uro as of November 2022 / current rate
Emergency Contacts
Police 911
National Airline
Various
Airports
LAWA / IATA-Code: Los Angeles International Airport LAX / Van Nuys VNY
Tourist Info Online and Onsite
Los Angeles Visitor Information Center
6801 Hollywood Blvd
Los Angeles, CA 90028
Phone: +1 – 323 – 467 64 12
Open daily from 9 a. m. to 10 p. m. (Sundays from 10 a. m.)
Getting Downtown and Back
There is a very reliable shuttle bus between LAX and various destinations in the L. A. area. The bus runs 24/7 every 30 minutes during peak hours. To get to Union Station, you have to pay less than 10$ – can hardly beat this.
So most people say that it's not possible travelling the United States by public transport, let alone in Los Angeles. And while I don't claim that it's the fastest and most comfortable way of travelling, I insist that it's possible; and I'm living proof.
In fact, if you don't take the bus from Venice Beach to Korea Town at rush hour on Friday afternoon, it can even be quite rapid.
All points of interest that I list in my itinerary can be reached by public transport resp. walking (another thing that nobody does – but me). I recommend you buy a day pass for US$ 7. For a longer stay, a 'Tap Card' is convenient, but this plan is designed for one day, so a day pass should do.
Morning Activities
Sunny day in California – what better to do than hit the beach?!
No matter what people say, it is not necessary to get a (rental) car in Los Angeles since you can easily go from Union Station all the way down to Venice Beach.
It does take 90 minutes since the bus is crossing all of L. A., but let me tell you, it's not that much faster by car, and on the bus, you can just lean back, relax and observe Cali life.
Take the rapid bus # 733 at Cesar Chavez Ave. & Alameda St. and then get off at Main NB & Marine NS. Now it's a ten minutes walk towards the Venice Beach Promenade with all the joy and craziness.
After you've stretched out in the sand and taken a refreshing dip in the Pacific Ocean, at noon it's about time to move on to Santa Monica.
Just stroll along the shore either in the sand or on the path – it's such a beautiful walk – and you'll get to the Santa Monica Pier.
I personally don't like this kind of piers with the merry-go-round and the fast-food stalls, but if you want to spend some time here, be my guest (not literally, though).
At Santa Monica, just cross Ocean Avenue and turn left into 3rd street either from Colorado Avenue or from Broadway. The 3rd street promenade is a pedestrian shopping street with everything the good shopper desires. And of course, there is a wide range of different restaurants, we are in the United States after all.
Lunch on a Sunny Day
It's hot, you need something light for lunch.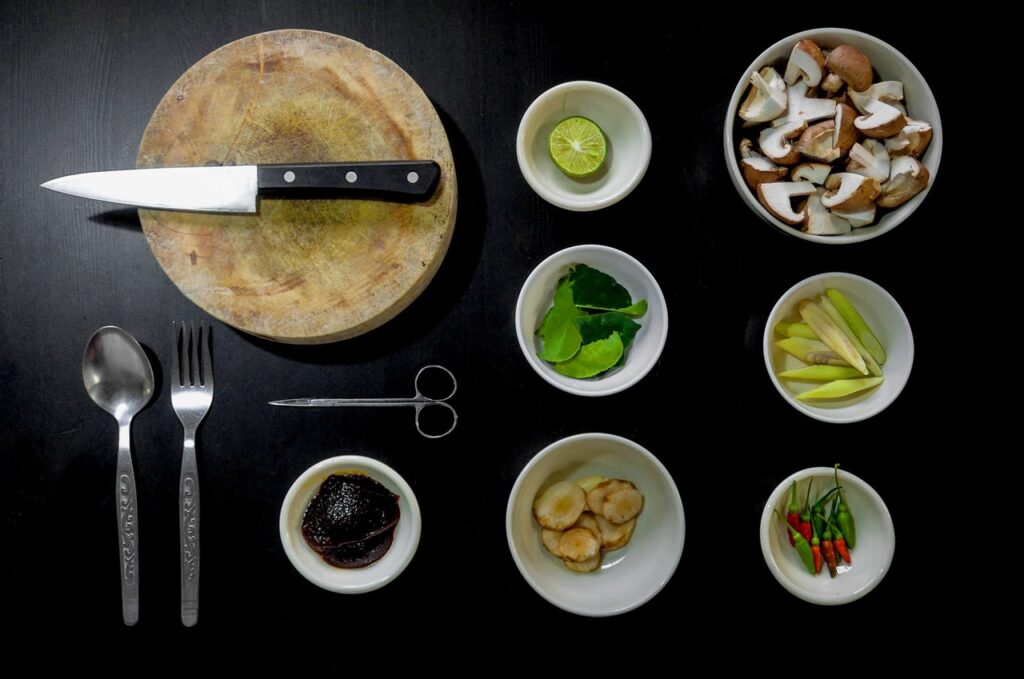 You're in California, hence, healthy, organic food is the big thing – i. e. a perfect combination. Walk one block East and you'll find the whole food chain restaurant 'sweetgreen' offering all sorts of salads and bowls with superfood ingredients such as Quinoa, Whole Rice, and Kale – and loads of fresh veggies and fruits. Refreshing, refilling, rewarding.
(To go on with your program, skip the next to paragraphs that are for rainy weather)
sweetgreen
1343, 4th St
Santa Monica CA 90401
Phone: +1 – 424 – 744 83 21
Open daily from 10:30 a. m. till 10 p. m.
Morning Activities
It never rains in – Southern – California? Unfortunately, Albert Hammond stands corrected: Although it indeed doesn't rain much – sometimes even not enough, there are rainy days. Therefore I list a couple of nice museums to spend the day.
While in other cities it's the place to be, in Los Angeles the downtown area is the dullest neighborhood ever. But, lucky you, it has a handful of interesting museums and galleries that you can even walk to from your hotel at Union Station. And the Union Station is one of the interesting sights downtown, but we'll get here after lunch.
Latino Heritage
Let's first explore the museums that deal with rich immigration heritage.
Start at the Sepulveda House, a museum, obviously, tracing the architectural and social transformation of Los Angeles from its early Mexican traditions to today's Anglo culture-mixes. Goody: They also offer a free guided tour of 'El Pueblo' Tuesday to Saturday at 10 a. m., 11 a. m., and 12 p. m. For tour reservations and information, call the visitors' center at + 1 – 213 – 628 12 74.
El Pueblo de Los Angeles Historical Monument
125 Paseo de la Plaza – Suite 400
Los Angeles, CA 90012
Phone: + 1 – 213 – 485 68 55
The Sepulveda House can be visited from Tuesday to Sunday from 10 a. m. to 3 p. m.
The next venue is as well on Mexican and Mexican-American life and culture – it's "La Plaza de Cultura y Artes" 3 minutes from the Sepulveda House.
La Plaza de Cultura y Artes
501 North Main Street
Los Angeles, CA 90012
Phone: +1 – 888 – 488 80 83
Email: pminfo@lapca.org
The Venue is open Wednesday to Monday from 12 p. m. to 5 p. m. (Friday to Sunday to 6 p. m.)
Chinese Heritage
This morning's third ethnic museum is the Chinese American Museum, housed in the oldest and last surviving structure of Chinatown.
In beautifully installed exhibitions, it traces the history of the first Chinese settlements in Los Angeles about 150 years ago.
Chinese American Museum
425 North Los Angeles Street
Los Angeles, CA 90012
Phone: 1+ 213 – 485 85 67
Email: office@camla.org
Staying downtown L. A., you are facing California's colorful, varied, ethnic history at every corner.
But there was always the attempt to transform this a bit forgotten neighborhood into a trendy, modern part of town.
Not only the futuristic Walt Disney Concert Hall, designed by architect superstar Frank Gehry, but also the MOCA – Museum of Contemporary Art – as well as the brand new 'The Board', which opened only in 2015 and is home to 2000 works of art, which makes it already now one of the most prominent holdings of modern and contemporary art. An additional treat: entrance is free!
The Broad
221 South Grand Avenue
Los Angeles, CA 90012
Phone: +1 – 213 – 232 62 00
Email: info@thebroad.org
Opening Hours: Tuesday&Wednesday 11 a. m. – 5 p.m., Thursday&Friday 11 a. m. – 5 p.m., Saturday 10 a. m. to 8 p. m., Sunday 10 a. m. to 6 p. m.
MOCA
250 South Grand Avenue
Los Angeles, CA 90012
Phone: +1 – 213 – 626 62 22
Email: info@moca.org
Opening hours: Wednesday to Monday 11 a. m. to 6 p. m. (Thursday till 8 p. m., Weekends till 5 p. m.)
Culinary Heritage
To Philippes, where you'll have lunch, you've got to walk about one mile back towards Union Station. If you're too tired or in case it's raining too hard, you can walk three minutes to Olive/General Thaddeus Kosciuszko bus stop and take either No. 78, 79, or 378 to Cesar Chavez Avenue & Alameda Street.
Lunch on a Rainy Day
Yes, it's raining. No, you can't go to the beach.
But – you'll get to experience a lunch that's a legend with the locals: The Original – and one and only – Philippe. I love this place – albeit, not only for the super-unhealthy traditional, All-American food. Firstly, I love the All-American customers gobbling the huge dipped sandwiches as if they've never heard of gluten, lactose…even calories. Secondly, I love it just as much for the super-not-barbie-like All-American waitresses, the neon signs, and the sawdust on the floor. I simply…love it!



Philippe The Original
1001 N. Alameda St.
Los Angeles CA, 90012
Phone: + 1 – 213 – 628 37 81
Email: customerservice@philippes.com
The restaurant is open from 6 a. m. to 10 p. m. daily
Afternoon Activities
Ready for some serious Hollywood nitty-gritty? Hop on the bus – this time No. 704 at Santa Monica / 4th (towards Downtown) and get off after another 90 minutes at Vine / Santa Monica.
From here, it's a ten minutes walk up North to Sunset Boulevard where the heart of Hollywood is beating, obviously. It might only be a pacemaker, but who cares, you're here for 24 hours and understandably want to see also a little cliché.
Enjoy walking up and down, reading the names of the stars on the stars, then, being approached by some superheroes and strange creatures, by pretending Oscar winners and promising hip hop stars. Enjoy it, but don't forget it's all scenery…and it's a tourist trap.
Afternoon Activities
Art déco to sit on, Moorish stars on the floor, and a ceiling
like at a Mexican cantina – this is, obviously, the eclectic yet tastefully designed Union Station.
It's still raining? Never mind, you absolutely have to see at least a bit of Hollywood, so let's go to the Union Station.
Oh, the Union Station itself is already a sight. Being one of the last 'Union Stations' – a term for stations used by several train companies, it was planned by John Parkinson and his son Donald, who also designed L. A.'s townhall, and opened in 1939.
The architecture is an eclectic mix of colonial, mission revival, art déco, and Moorish styles – something you get away with only in the US since there is no proper, longstanding cultural heritage. Still, the Union Station is an impressive building with many beautiful details and therefore often used in movies.
When I first came to L. A., rapper Chris Brown just shot a video there – a truly L. A. experience.
The LACMA – a Must for Art Aficionados
The Los Angeles County Museum of Art – the wonderful LACMA – is, without a doubt, one of the greatest museums in the United States.
Take the Purple Metro Line at the Union Station and get off at Wilshire/Western where you then catch bus # 720 towards Santa Monica. After less than 15 minutes you'll reach the stop Wilshire & Fairfax almost in front of the museum.
The Los Angeles County Museum of Art
5905 Wilshire Boulevard
Los Angeles, CA 90036
Phone: +1 – 323 – 857 60 00
The museum hours are:
Monday, Tuesday, and Thursday 11 a. m. to 5 p. m. and Friday to 8 p. m.
Saturday and Sunday 10 a. m.  to 7 p. m.
(Closed Wednesdays, Thanksgiving Day, and Christmas Day)
If after all this culture you need some shallow yet entertaining activity – like e. g. shopping – just walk half a mile up Fairfax Avenue and you'll get to 'The Grove', one of my favorite malls since it's set up with so much love for details and entertainment.
From 'The Grove' to Hollywood it's in fact just a 15 minutes bus ride. Take bus # 217 towards Hollywood/Vine Station and then get off at the Hollywood/Highland stop North of Sunset Boulevard. The Hollywood Museum, where you get an overall glance at this legendary place's history, past, and present, is about three minutes from the station – located in the historic Max Factor building.
The Hollywood Museum
1660 N. Highland Ave (at Hollywood Blvd)
Hollywood, California 90028
Phone: +1 – 323 – 464 77 76
The museum is open Wednesday to Sunday from 10 a.m. to 5 p.m.
Dinner
Once you're experiencing the All American cliché, you can as well have an All American dinner, and that's of course Burgers, and at Mel's they are really meaty and yummy.
Although now – like almost every gastronomic success in the US – a chain restaurant, it's still a legend and often booked as a setting in movies. It's located right next to the Hollywood Museum – and is open 24/7!
Mel's Drive In
1660 Highland Ave
Los Angeles, CA 90028
Phone: +1 – 323 – 465 21 11
Nightcap
Especially if your flight is in the morning, you won't be keen to stay out all night and have a long trip back to the hotel.
Therefore I suggest you'll have a nightcap at 'The Boardroom' downtown.
To get there from Mel's / Sunset Boulevard is really easy: Just take the Metro Red Line at Hollywood/Highland towards Union Station and get off at Civic Center / Grand Park Station. From there you just walk one block up North West.



The Boardroom
(at The Music Center)
135 N Grand Avenue
Los Angeles, CA 90012
Phone: +1 – 213 – 972 85 56
They are open from Thursday to Saturday 8:30 p. m. till 1 a. m.
To go back to your hotel, you should call a cab. Although walking might be ok, downtown is not the most serene and sophisticated neighborhood in all of L. A.
Accommodation
Especially if you are on a layover and need to get back to the airport in the early morning, staying close to Union Station comes in handy since there is a shuttle leaving from there every 30 minutes around the clock. The Metro Plaza Hotel* is certainly not the most beautiful and luxurious place in town, but it is so conveniently located – forget about the rest.
Map – sunny day itinerary
Map – rainy day itinerary
Pinnable Pictures
If you choose to pin this post for later, please use one of these pictures:
Note: I'm completing, editing, and updating this post regularly – last in November 2022.
Did You Enjoy This Post? Then You Might Like Also These:
* This is an affiliate link, obviously. Therefore, if you book through this page, not only do you get the best deal. I also get a small commission that helps me run this blog. Thank you so much for supporting me!
Icons: money bag by Roundicons from www.flaticon.com, police car, train, sun, glass, and bed by Freepik from www.flaticon.com, takeoff plane and board made by ultimatearm from www.flaticon.com, info made by Roundicons from www.flaticon.com, umbrella made by Kiranshastry from www.flaticon.com, food plate by Vectors Market from www.flaticon.com