Spending a couple of days on secluded Playa Santa Lucia peninsula and paradisiac beaches such as Coco Beach on Cuba's northern coast is the perfect relaxing break between visits to all the interesting and vibrant cities on the island.
Although to foreigners, the peninsula Plays Santa Lucia seems very much off the beaten tracks, you can get there by public bus in about two hours.
I bet you didn't know that paradise was that close by.
Tropical Serenity
Playa Santa Lucía is actually a 20 kilometers long peninsula and stretches along the northern coast of Cuba.
It is a tropical paradise a bit over 100 kilometers north of Camagüey. This area is rather popular with individual travellers who are looking for a serene beach area away from the tourist crowds of Varadero.
There is no real town center but more an assembly of shops and small restaurants.
Nevertheless, there are a couple of standard tourist hotels with all the common facilities – mostly frequented by Canadians.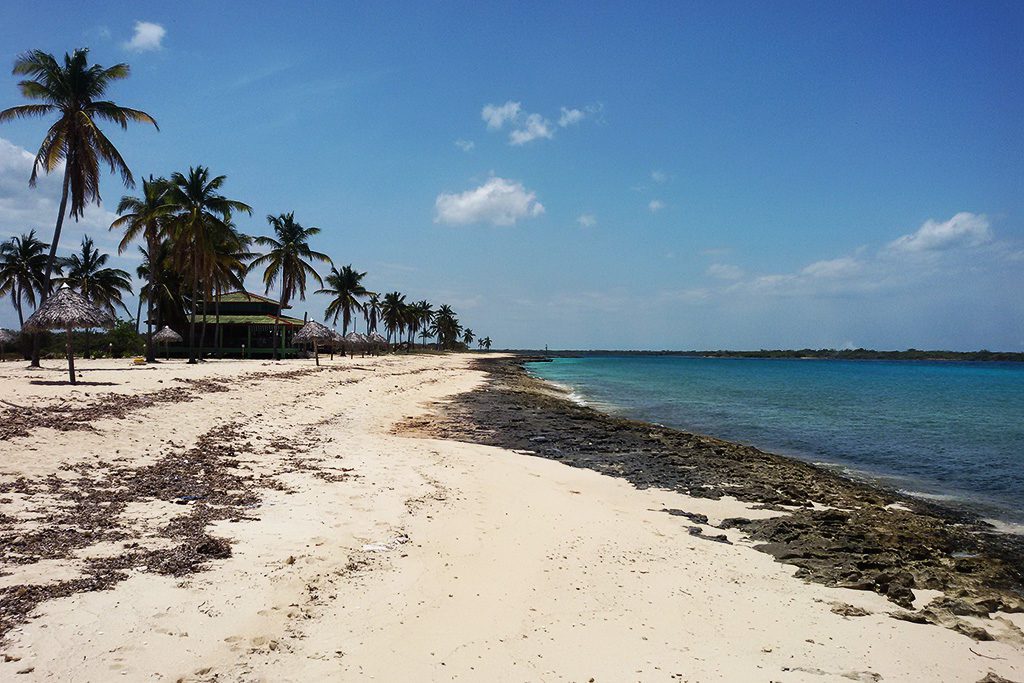 The beach is a lovely stretch of soft, white sand where you can spend relaxed days on the shore of the turquoise Caribbean sea.
Due to Playa Santa Lucia's exposed location, it can get pretty windy. This, however, is great for kitesurfers.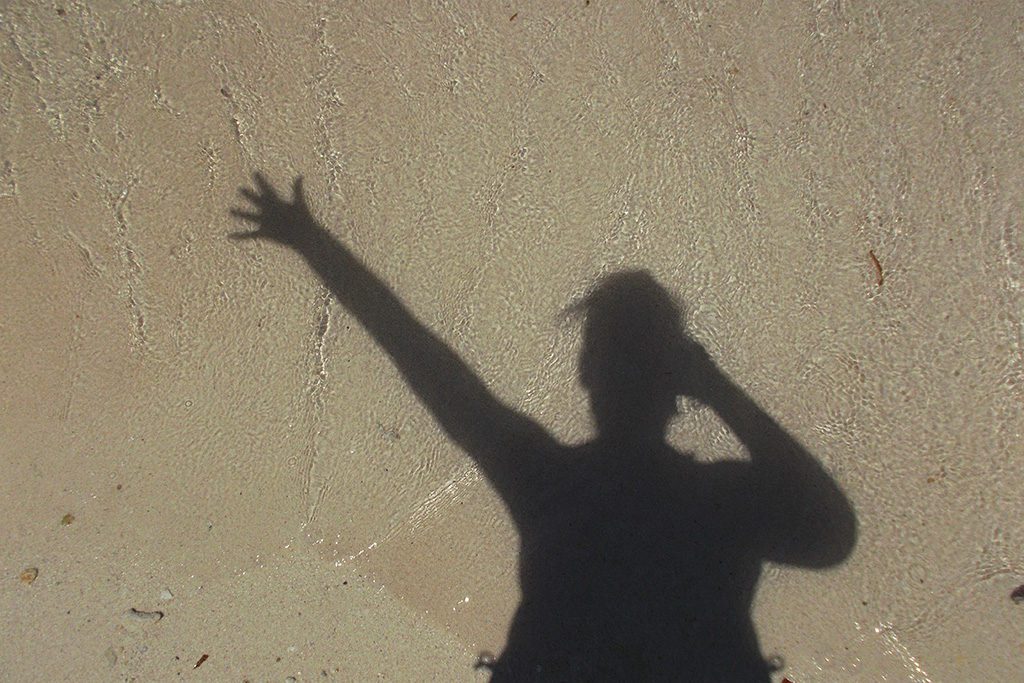 Nevertheless, Playa Santa Lucia is also known for scuba diving since there is a coral reef just off the beach. Also, some ships are submerged in the nearby bay.
As a matter of fact, this area is also home to bull sharks. Hence, the local dive centers can arrange hand feedings of the sharks
Out Of Playa Santa Lucia
Playa Santa Lucía stretches all the way to the west to the fishing village of La Boca. It borders the dreamy Coco Beach. Here, you'll get a foretaste of paradise.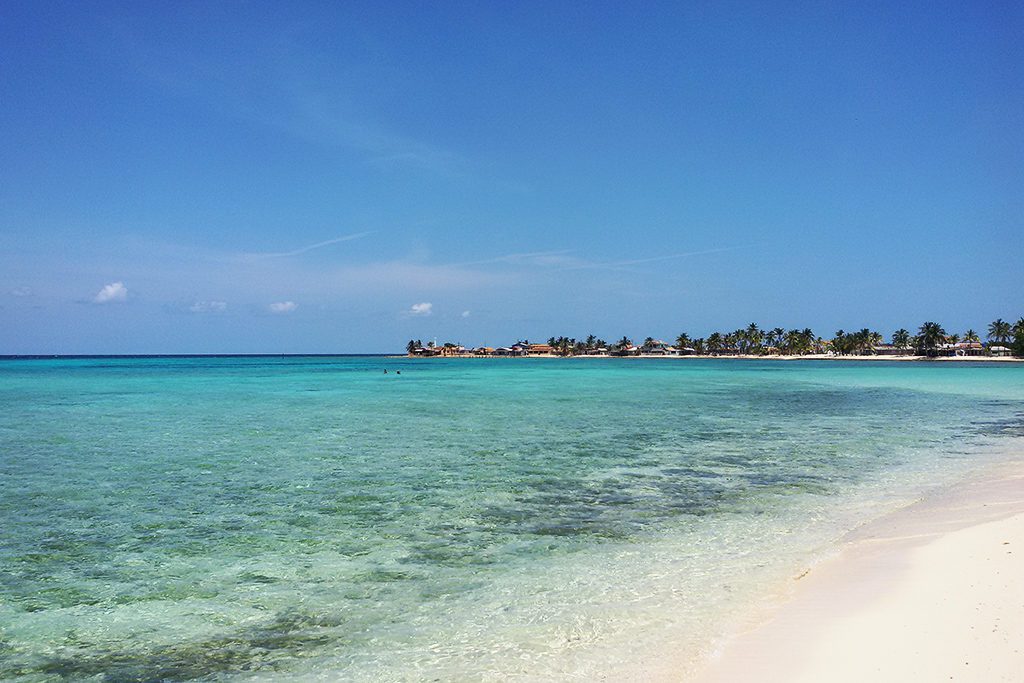 A long white beach, splashed by turquoise waters. A beachside restaurant serves fresh seafood and drinks.
There are also two lagoons nearby that are lined with mangroves and frequented by flocks of flamingos. If you visit Laguna El Real or Laguna Daniel, make sure to bring binoculars or a camera to get good views of these pink birds.
Where Am I?
In Santa Lucia, like in Camagüey, I ended up at a Casa Particular that I've never booked, hence I cannot tell you even the people's name. They were lovely, though.
This happened to me a couple of times although I've booked every accommodation by Email weeks ahead.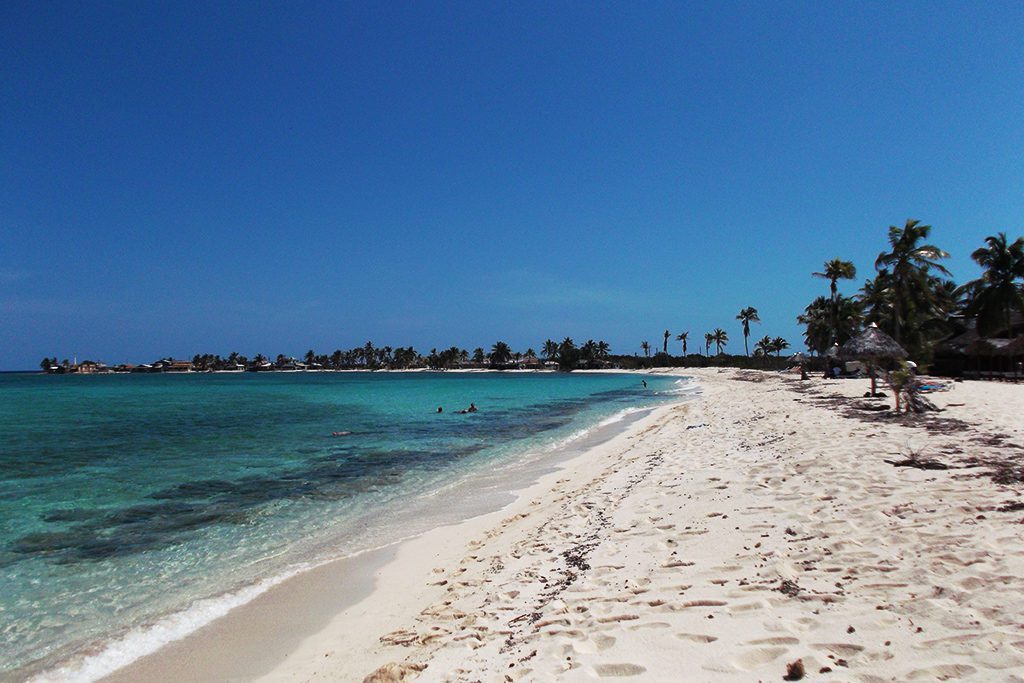 And that was it for Santa Lucia.
So if you want to stay only for a couple of days on the beach, go diving, and have a cocktail at one of the hotel bars, this is an excellent spot.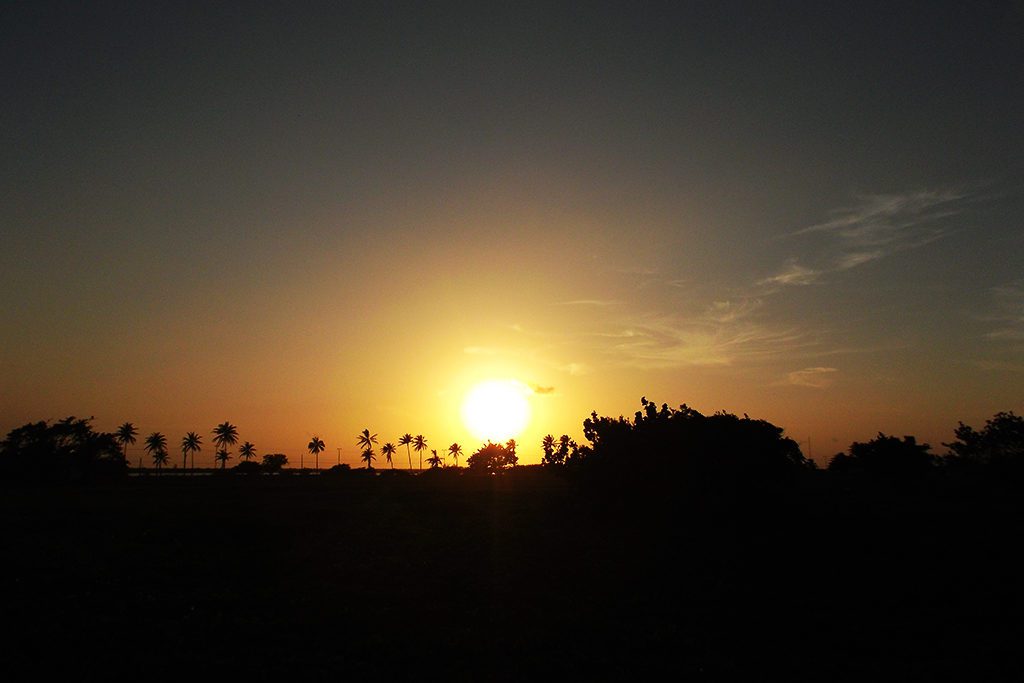 Albeit, it's not suitable for an all beach vacation. But I personally find that an all beach vacation in an interesting, inspiring place like Cuba is a waste of time, anyway.
Practical Information
How to Get There and Around
There are local buses going a couple of times every day between Playa Santa Lucia and Camgüey. A bit faster and more comfortable is, of course, Viazul which takes you there in under two hours.
Due to Viazul's schedules, you normally will have to spend the night in Camgüey before going to Playa Santa Lucia. But it's a nice place and totally worth visiting.
However, beware that some routes can be suspended without official notice on Viazul's website. Therefore, always double-check your journeys once you're in the country.
In Playa Santa Lucia, you'll depend on local, privately run transport. Don't forget to haggle and be prepared for being duped.
Where to Stay and to Eat
Although I don't know where I stayed, it was nice. The casa was located at the entrance to Santa Lucia where there is basically nothing. Also, the beach there is not very well maintained. However, you can easily walk to the more lively part of Playa Santa Lucia.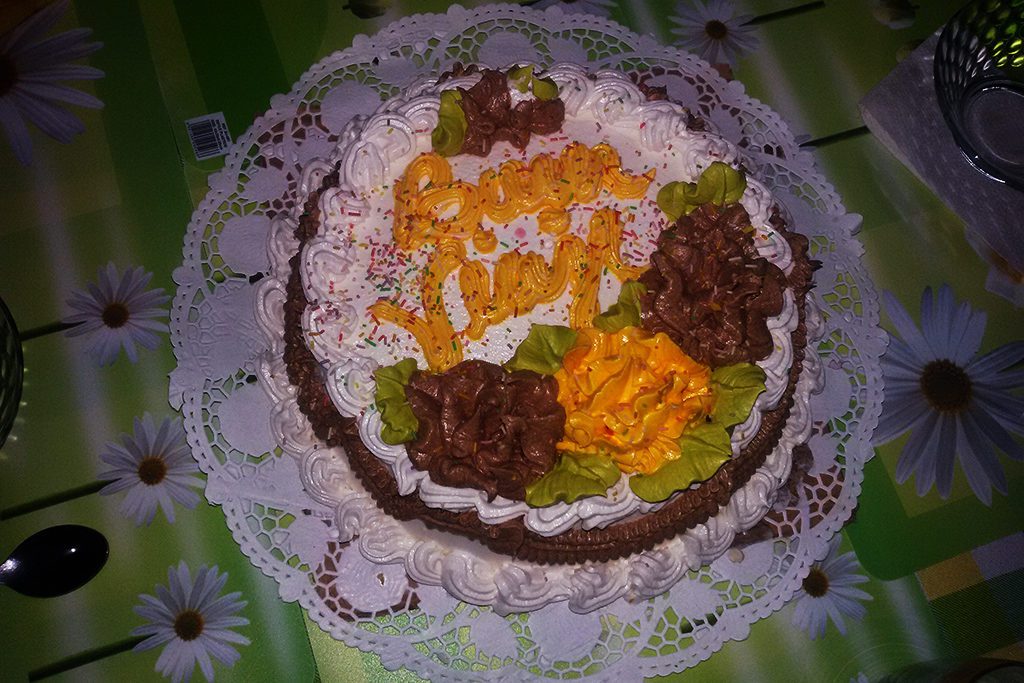 The hotels here aren't as fancy as those on Cayo Coco. Nevertheless, they offer easy access to a beautiful beach and amazing offshore reef.
As in most other places in Cuba, I simply ate at the casa particular and did not regret it. Most of the time, your hosts will prepare the tastiest food for you. Take advantage of it.
Cash and Cards and Connection
Playa Santa Lucia is small and not very famous. Nevertheless, it is a tourist destination. Therefore, there are all the services the common traveller needs – and they are not overrun. Therefore my tip: If you need to do your banking or intend to buy a scratch card for the internet, do it here. Since all the tourists seem to stay at their all-inclusive hotels, there are neither queues at the bank or ATM nor at the Etecsa office. Both are located on the main road close to the hotel area.
Until the end of 2020, there were two official currencies: The CUP – Peso Cubano – and the CUC – Peso Convertible. The socialist island state has had this confusing dual currency system since 1994.
However, since the beginning of 2021, only the Peso Cubano keeps circulating. The exchange rate is 24 CUB to one US$. This unification of the currencies is expected to grant Cuba's citizens equal opportunities and social justice.
Already in July 2020, Cuba had abolished the ten percent tax on US$ purchases that had been in force since 2004. Since then, in some shops, certain products can also be paid for by card in the US currency.
Since this novelty is still in progress, obviously, some prices in my posts on Cuba still quote the Peso Convertible CUC – as do many Cuban websites. I hope that they'll correct their sites asap so that I can adjust the information on my blog. However, if you don't want to wait: One CUC equals one US$, so that shouldn't be a big problem, after all.
Playa Santa Lucia was only a – far too short – beach break on my trip to Cuba.
To read about the others, go to the main post and take your pick! There you'll also find valuable general information that will make your trip smoother.
Note: I'm completing, editing, and updating this post regularly – last in November 2022.
Pinnable Pictures
If you choose to pin this post for later, please use one of these pictures:
Did You Enjoy This Post? Then You Might Like Also These:
* This is an affiliate link. If you book through this page, not only do you get the best deal. I also get a small commission that helps me run this blog. Thank you so much for supporting me!