Booking ahead or just walking in – what's more advisable?
As I mentioned on various occasions, doing research on the internet, reading guide books, sketching routes, making reservations sometimes months before my trip to me is a big and important part of the fun. This way, your brain does already all the travelling before you – just like a scout.
Those who need inspiration and guidance on how to plan a trip from scratch will find it in this post.
But planning and booking ahead is not only an extra portion of fun. It can also save you lots of time and money.
Airport Shuttle
Especially after a long, tiring flight, all you want to do is get to your accommodation and crash. Or refresh and go out. Or something else. What you certainly do not want to do is wasting your time looking for transport from the airport.
It's recommendable to check the airport page of your first destination. Very often, you'll find the latest, relevant instructions on how to go on from there.
In my post on World's Most Complete Travel Information, you'll find a page that connects you to every existing airport website worldwide – make sure to type the country's name in English and correctly. If you prefer to search by IATA-Code, there's a link to those, too.
Usually, you can ask your hotel to send a cab or driver to pick you up. There are also private companies offering this personal service.
It's very convenient to see someone at the airport waiting for you waving a sign with your name on it. This way, it's also guaranteed that the driver knows the way to your hotel. But mind you, you'll pay double or triple of the regular fare for this convenience.
After a long flight and late arrival at a place you've never been to before, schlepping all your luggage, this can still be the best option.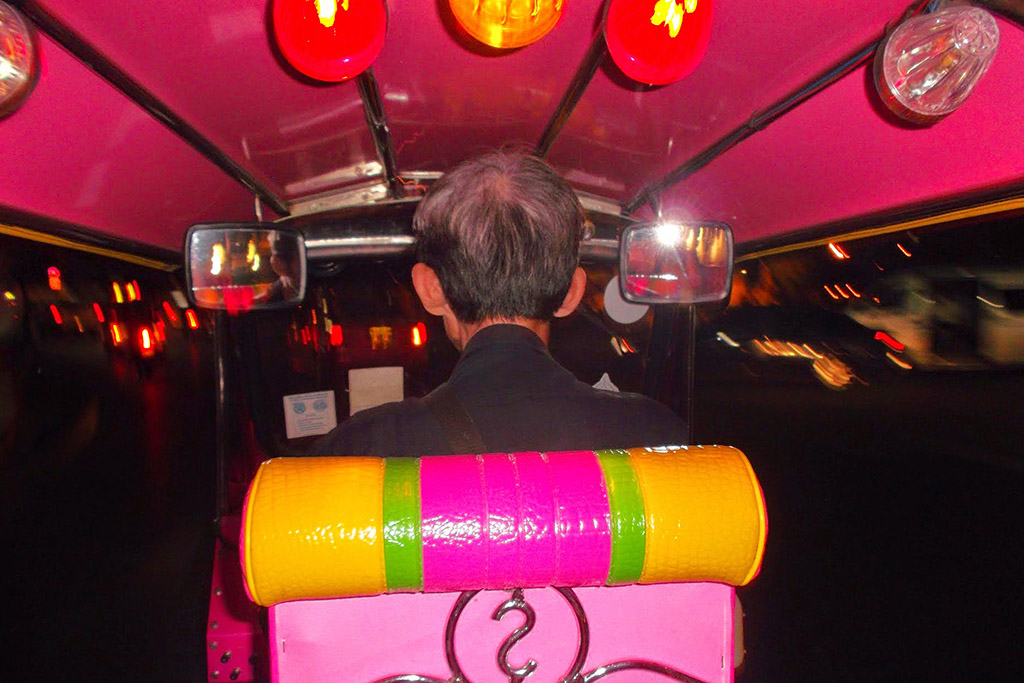 At some airports, you pay at a booth and get a voucher that you give to the driver. They have this service for instance in Mexico City, Ho Chi Minh City, Kuala Lumpur, Cartagena, and many others.
In many cities they have trains or busses getting you downtown. Therefore, booking an airport shuttle in advance is seldom necessary and mostly far too costly.
Hotels
Actually, this is a toughie.
While in general in European countries and in the USA early online booking guarantees the best prices, e. g. in Asia it can be quite the opposite.
Whenever you choose to book, the promise that one website compares prices and guarantees you the best deal is simply a lie. No website does that, and if you want to choose from a wider range of accommodations and make sure to get the best deal, you have to do some additional research yourself.
I usually check trivago first to get a general idea – but be aware that trivago does not have all hotels available no matter what they claim. Therefore I look at least on hotels.com and on amoma.com, too. Amoma does not have a very wide range, but according to my experience the best prices, and if you're registered on hotels.com, you get a free bonus night after ten booked nights. So that's practically another 10% off.
Then, don't forget to check the hotel's website, too, and if you have any doubt, send them an email, sometimes they make you an additional offer.
It will probably surprise you when I recommend checking the extremely touristy companies such as Apple Vacations (USA), Voyages E. Leclerc (France), or TUI (Germany). Sometimes they are giving hotel rooms from their tourist packages away at a very cheap price. They, of course, don't cater to exotic destinations. However, I got incredibly good deals for Paris, Naples in Florida, and other places.
Some hotels are not listed on internet portals, but reviews and contact details can still be found on tripadvisor, so that's a good source, too. If they don't publish the contact details, you have to do some research according to the name. Also, don't forget to check facebook since some hotels use exclusively that for their marketing.
So all this is recommendable for countries where fixed prices are common. Also, I saved a lot of money by booking in advance in Colombia.
In most Asian countries, and – funny enough – in Peru, I actually often paid for pre-booked rooms much more than what people paid when they just walked in and negotiated on the spot.
But there is, obviously, a downside to the latter method. You cannot compare a whole bunch of hotels unless you spend a lot of time walking around and checking. Also, the hotel of your choice could be booked out. And I definitely wouldn't recommend the spontaneous way in Latin American catholic countries during Semana Santa – the Holy week before Easter Sunday – this is their main holiday and it's packed everywhere you go!
So yes, while I'm already hitting the beach, you might still be looking for convenient accommodation, but I possibly paid a bit more by booking via a portal. And forget about the portals' price guarantees, that never ever worked for me because mysteriously they always had some reason why I didn't qualify for a refund although I proved by adding confirmations and price lists that their offer was way too expensive.
Book, pay, and never look back; it's not worth the bad mood.
Domestic Transportation
While you might negotiate on hotel rooms and tours, it obviously does not work with airlines. And to be honest, I wouldn't set foot in an airplane where I was able to bargain the fare. Neither does it work with trains and most bus companies.
Here you can often save money when booking ahead.
I normally have a relatively short time of up to four weeks for my trips. Hence, I determine the route quite precisely beforehand. Therefore, it's convenient to book transportation between the chosen destinations fairly early. And if something goes wrong – or very right – and I do want to skip a destination, it possibly doesn't hurt me just to waste the ticket. Obviously, depending on the price I paid.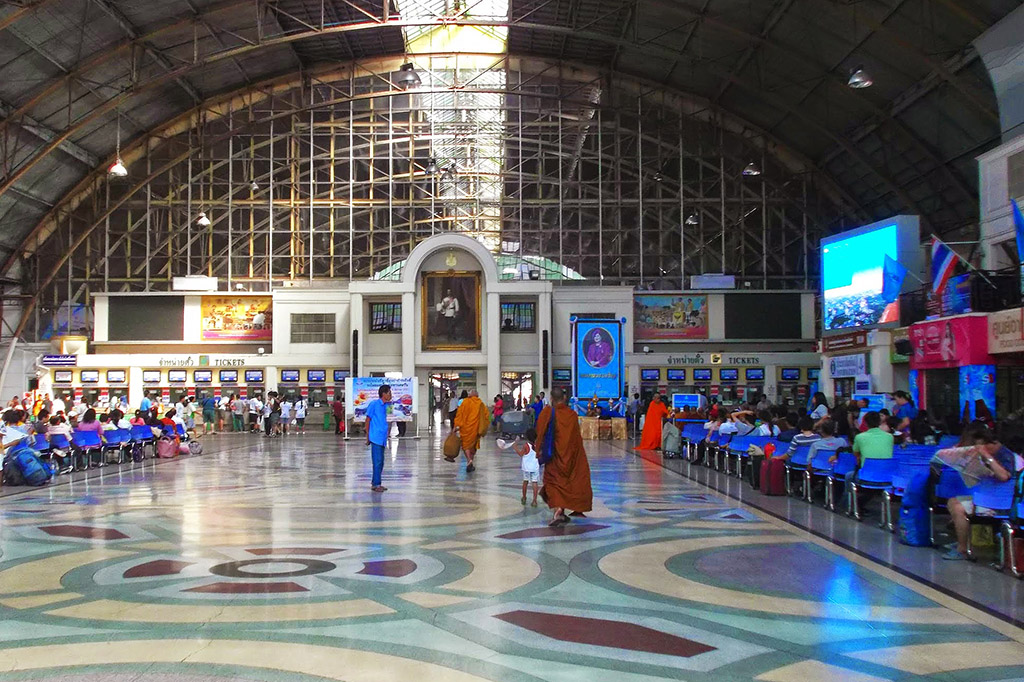 Consequently, if maximum flexibility is not that important to you, pre-booking of tickets is – regarding price and seats – highly recommendable.
Viet Nam was the only country where prices for bus tickets did differ from vendor to vendor. Also, they were subject to hard negotiations. But remember: We are always talking peanuts here.
Tours and Day Trips
Now, this is a factor where you might get a better deal buying online beforehand when travelling Europe or the US. Other than that, it doesn't really make sense to book anything in advance.
Tours and Day Trips are always much more expensive over the internet. Unless you want to visit a site like Machu Picchu or a national park where places are limited to a certain number per day, you will always find a guide or a company to join on the spot – and possibly negotiate a good price.
I did the mistake to pre-book some tours in Peru. My schedule was so tight, I didn't want to take chances. Nevertheless, I paid far more than the local prices on the spot.
However, I'm actually not talking about Machu Picchu here. To go there, there is hardly a less expensive way than the tourist train.
And keep in mind that often it's as easy, but much more fun, to simply go by public transport.
So, what are your experiences – and preferences when travelling? The comfort and security of booking ahead or the gamble for a great deal when waltzing in? Please, let me know in the comment section below.
Pinnable Pictures
If you choose to pin this post for later, please use one of these pictures:
Did You Enjoy This Post? Then You Might Like Also These: