Picturesque villages, exceptional beaches, enchanting gorges below rugged mountains – in this guide, I'm sharing with you the best things to do and the nicest places to see in Crete in one week.
So pack your swimsuit as well as your hiking boots and follow me to Greece's largest and arguably most amazing island.
One Week in Crete
First things first: Since Crete is one of the largest islands in the Mediterranean, one week is far too short, obviously. It was my first trip to the marvelous world of the Greek islands, and because I'm having a serious case of FOMO, I put planned a trip that also included the Cycladic islands of Santorini, Ios, and Naxos. Obviously, this was far too much activity for three weeks with far too little time for relaxation, let alone an immersive experience. One week in Crete was like a small tasting spoon of an opulent delicious dish.
But unfortunately, not all of us are nomads. We hold jobs with oftentimes limited amounts of vacation days. Therefore, my guides to seven of the most interesting and alluring places on Crete might come in very handy. And fear you not: If you have more time to spend on Greece's largest island, you won't get bored. After all, you can always add long days of sunbathing and swimming at some of the most beautiful beaches the Aegean has to offer.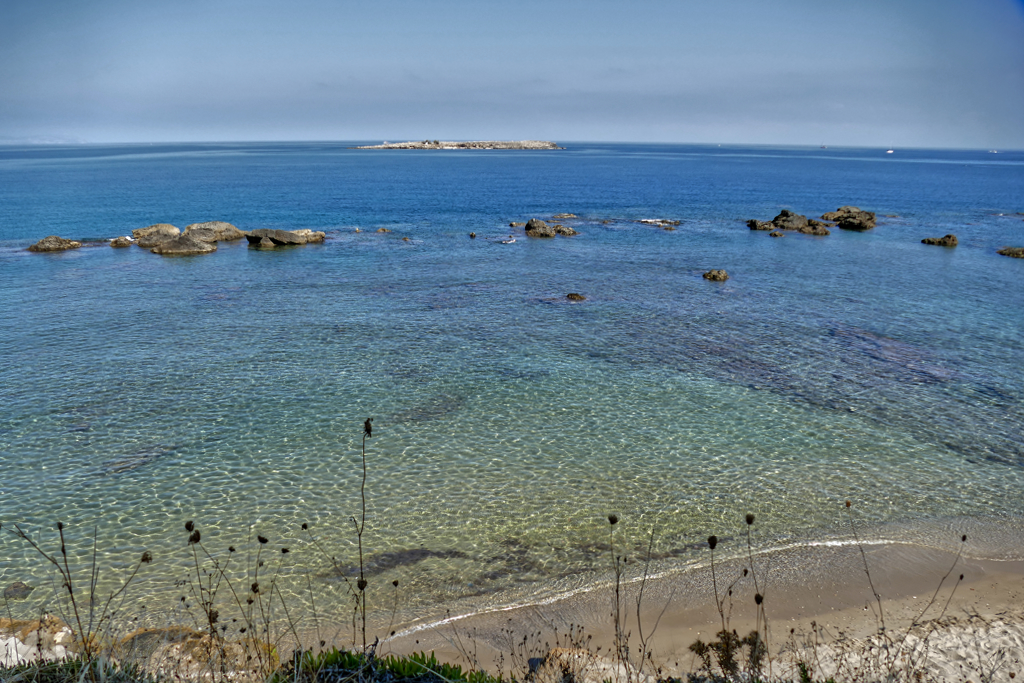 In this post, I put together the most important general info on Crete. Hence, to learn about the individual places I enjoyed during my week on the island, click on the pictures at the end of the post.
History in a Nutshell
I know, I know, even the attempt of summarizing the history of Greece is destined to fail. After all, we're not talking centuries here, we are looking back at millennia. Nevertheless, I'd like to list some of the most influential epochs – and then we rush to the beach, I promise!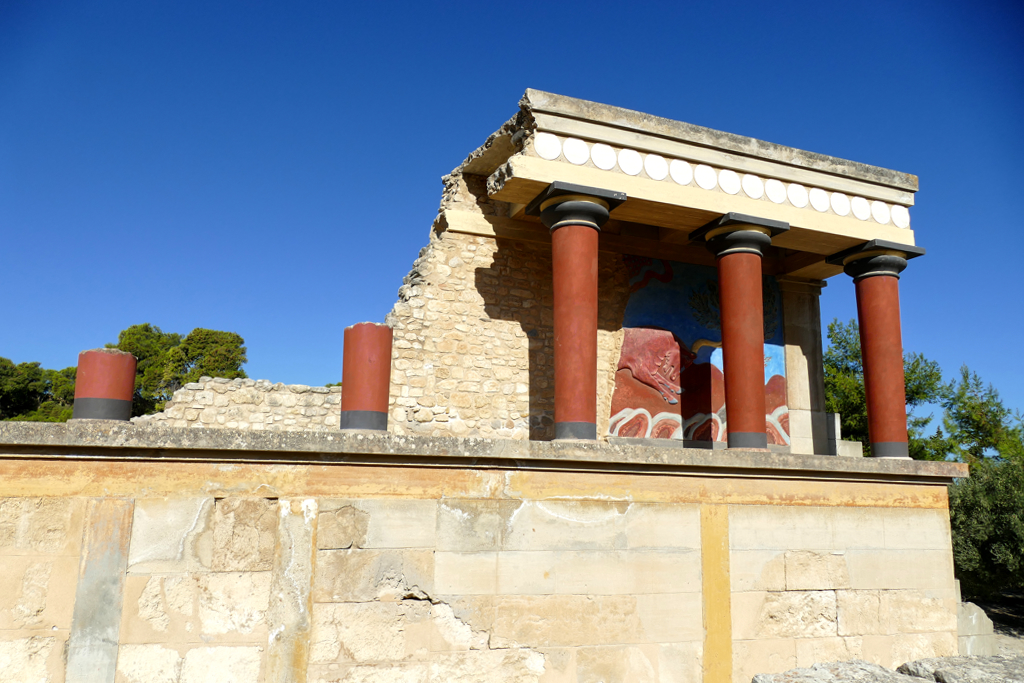 As a matter of fact, the island of Crete was conquered multiple times by various peoples in its everchanging history. Firstly, the Minoan civilization emerged in the Aegean in the third millennium BC. Then, around 1450 BC, the Greek Mycenaeans took over.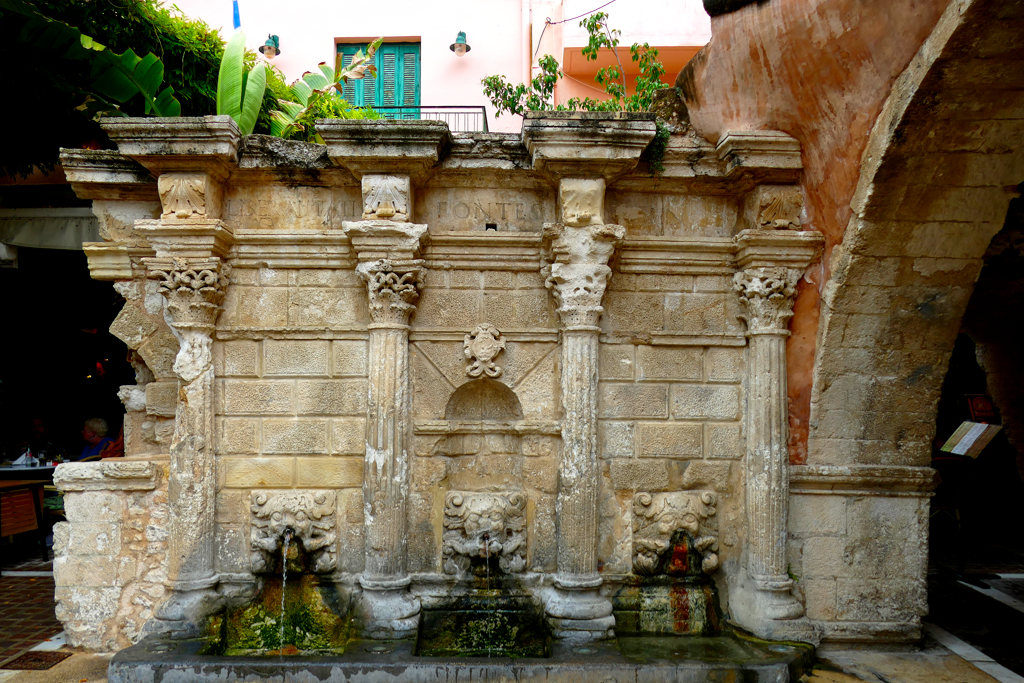 From 395 to 1204 was Crete's Byzantine period, yet, interrupted by the so-called Emirate of Crete. This was an Islamic state installed by a group of exiles from Moorish Andalusia in 824. In 961, however, the Byzantine Empire was able to reconquest the island. After the Fourth Crusade and the conquest of Constantinople, Crete finally fell to the Republic of Venice in 1204. The Venetians stayed for about 450 years. Therefore, they had the highest impact on the appearance of various cities on the island that remains to this date.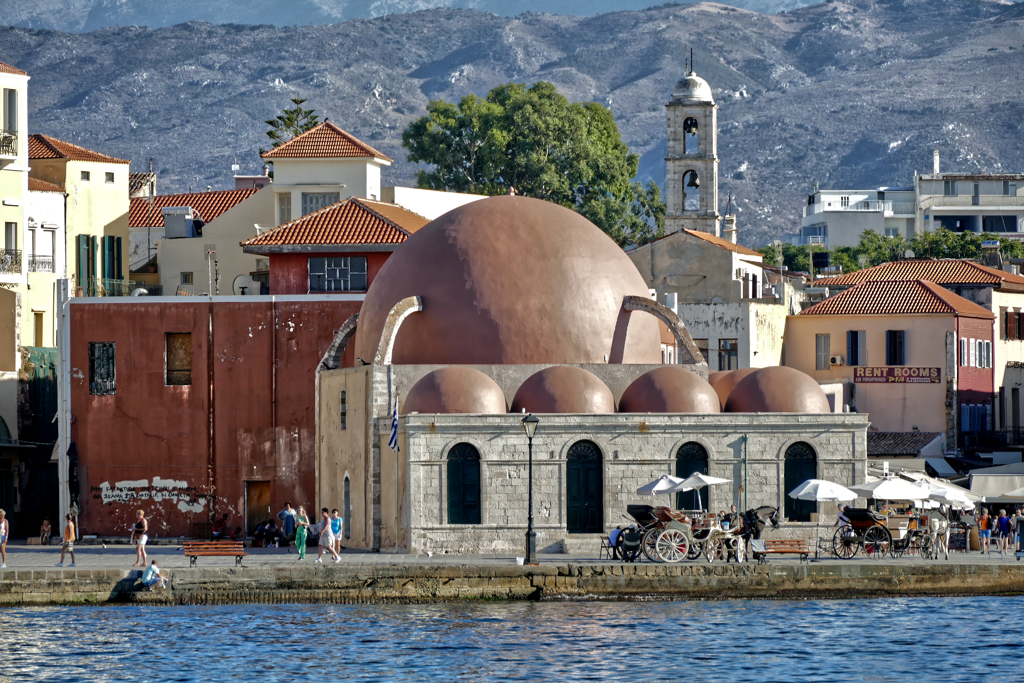 The Ottoman Empire pushed the Venitians out in a siege that lasted for 21 years and thusly became the second-largest siege in history. Only in 1898, after an intervention of France, Great Britain, and Russia, Crete gained autonomy.
Becoming Greece
Eventually, in 1913, the Treaty of London finally made Crete part of the Greek state. Ten years later, a comprehensive population exchange took place. Roughly 50,000 Turks had to leave the island, while in return, many Greeks from Asia Minor settled in Crete.
To this date, an important part of the Cretan identity is Orthodoxy. Throughout the years of war and oppression, it united the Cretans in their culture, tradition, and national identity.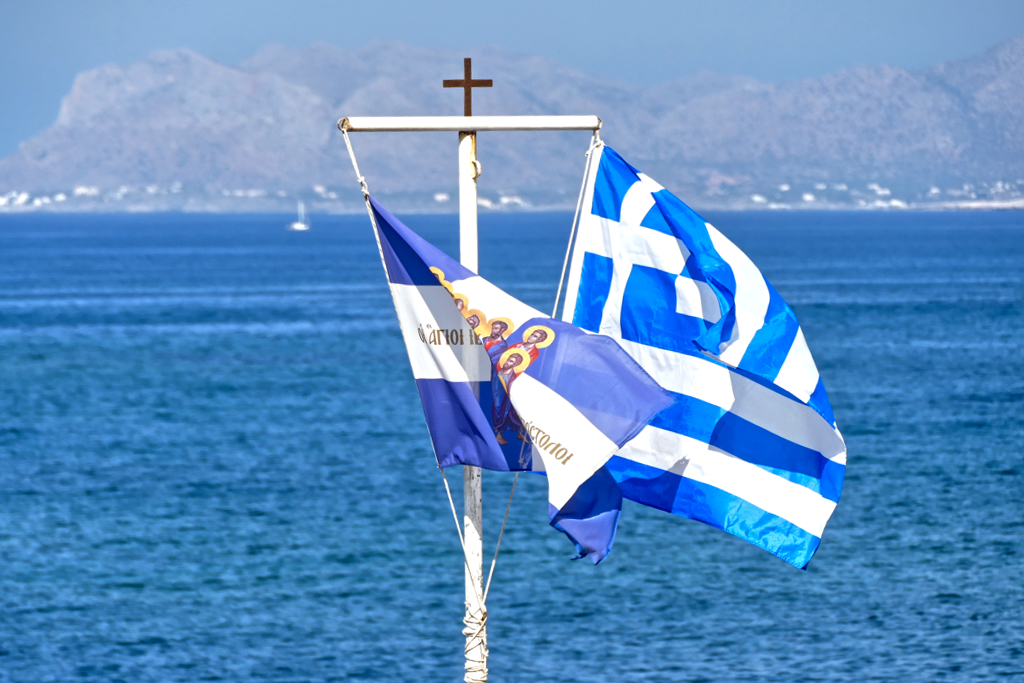 During WWII, the German Wehrmacht conquered the strategically important island of Crete in 1941. They occupied it until the end of the war in 1945. Sadly, this era was immediately followed by the Greek civil war between the Greek government, the British and nationally oriented parties on the one side and liberals and socialists on the other. Nevertheless, the civil war ended in 1949 and actually afflicted Crete to a much lesser extent than mainland Greece.
In 1971, Chania lost its status as the capital of Crete to the much larger city of Heraklion. Yet, a number of neoclassical villas in the Chalepa district are glorious remainders of Chania's political significance.
Cardinal Points
Crete is 160 kilometers south of the Greek mainland and with more than 1,000 kilometers of coastline one of the country's most sought-after holiday destinations. Due to its varied landscapes and rich history, it is an attractive destination year-round. Nevertheless, I would highly recommend coming to Crete during the shoulder seasons. While in summer, it gets far too hot and there are masses of people everywhere, the islanders shut much of the tourist infrastructure down over the winter. I'd argue that the best time is from the end of April till mid of June and then again from mid of September till the end of October.
The island can be roughly divided into areas with their very own characteristics: If you are looking for a genuine and rustic experience, you'll find the traditional Crete in the west and most of all southwest of the island. For a relaxed beach vacation, just stay on the northern coast with its pristine bays'n'beaches.
The western part of the island has the most nature reserves. Also, Crete has the highest number of olive trees in the world, and the oldest, more than 2000 years old olive tree stands in the village of Vouves about 25 kilometers west of Chania.
The Lassithi plateau and the Messara plateau in the southeast are less developed. You'll find archaeological sites in this area as well as huge vegetable plantations. Albeit, to visit the quaint villages and secluded bays, you do need your own car.
Historic Cities
Unlike other Mediterranean islands, Crete has several major cities that are worth at least a half-day visit. Mind you, all those folks that I've listed in my summary of Crete's history left their indelible traces on the island, especially in the cities of Heraklion and Rethymno and most importantly in Chania. Hence, even if you come to Crete for a couple of lazy days on the beautiful beaches, you should by no means skip some day trips to the three most alluring settlements full of glory and history.
Bright lights, big city: Although Crete's capital Heraklion has only 200,000 inhabitants – which still makes it the island's largest city – it surely has some swag and its rough vitality can definitely compete with the fierce energy of Athens. Now, add some amazing history, the proximity of some beautiful beaches and major hubs like an international airport, a busy seaport, and a bus station from where you can get to all of Crete's most captivating spots – and there you have it: Heraklion, your perfect base in the East of Crete.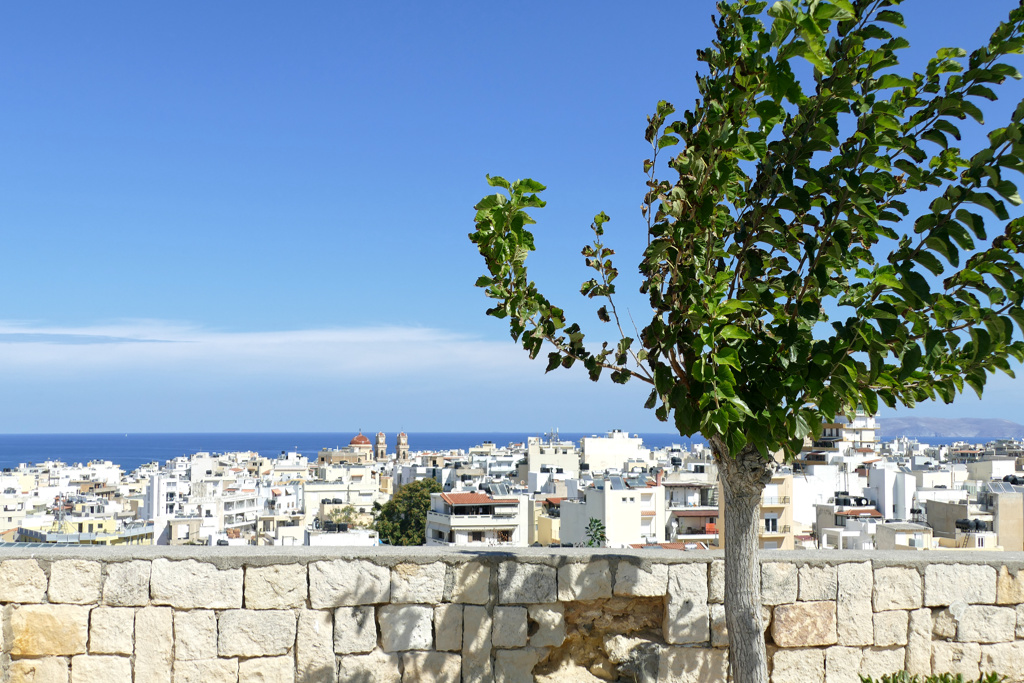 Apart from some great beaches in the city's vicinity, there is the world-famous Minoan site of Knossos to be visited. The unique artifacts that were found during excessive excavations are housed at the Archeological Museum which you definitely should visit, too. To get an overview of what to do and see in Heraklion, go to my post Best of Heraklion – Your Perfect Base in the East of Crete, and be amazed.
Located about halfway between Heraklion and the glorious coast town of Chania, idyllic Rethymno is kind of a smaller version of the latter: The same historic old town, a Venetian harbor, picturesque alleys, and fascinating Ottoman heritage make Crete's third-largest city one of the most popular destinations for vacationers.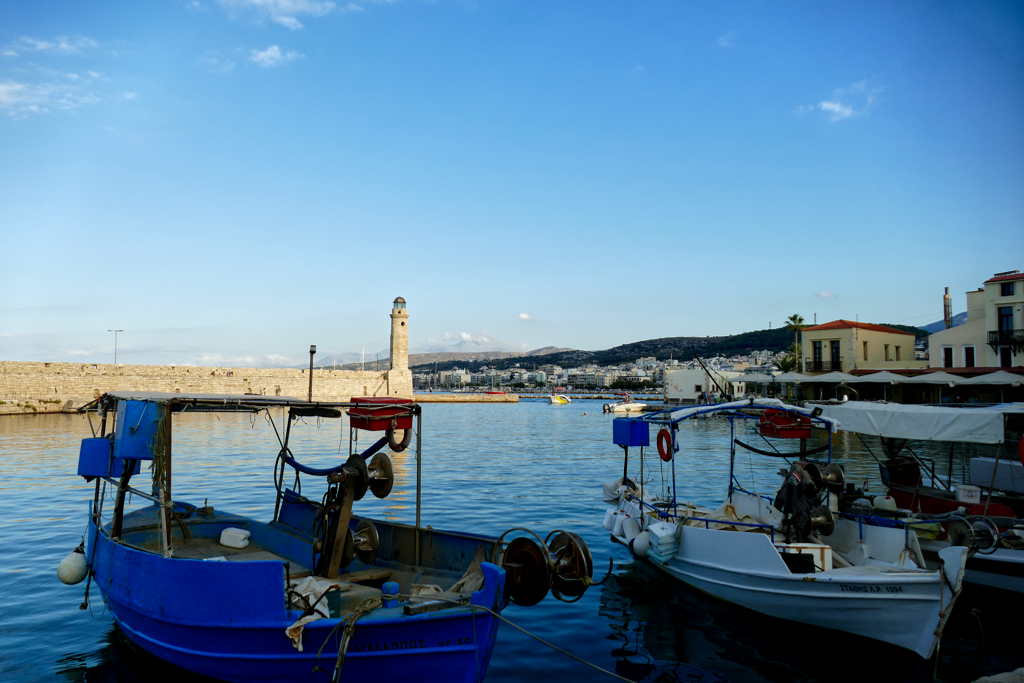 Rethymno Or Chania? Usually, I'm not a fan of comparing let alone grading all the different places I get to see. However, in this case, I'm willing to make an exception since Rethymno and Chania are structurally so similar.
Personally, I would opt for Chania without any hesitation. Although Crete's second-largest city is busier than Rethymno and receives far more vacationers and day trippers, there is much more to see and to do. Also, I liked the beaches which are within walking distance from Chania much better than the beach of Rethymno. This, however, totally depends on your personal taste: While Chania's beaches are rather cozy small bays, Rethymno has this long and broad sandy beach. Many people might actually prefer it.
This being said, Rethymno is definitely a great place for a lovely day trip.
The glorious city of Chania is located rather in the west of the island of Crete and unites all the best features every visitor is looking for: There is the everchanging history that's reflected in magnificent structures from different epochs and cultures and showcased in grand museums. There is the joy of life that you feel even in the smallest alley, that you taste in Crete's delicious cuisine and enjoy with every sip of Retsina'n'Raki. However, one of the best features of Chania are the beautiful beaches which are just a short walk away from the city center.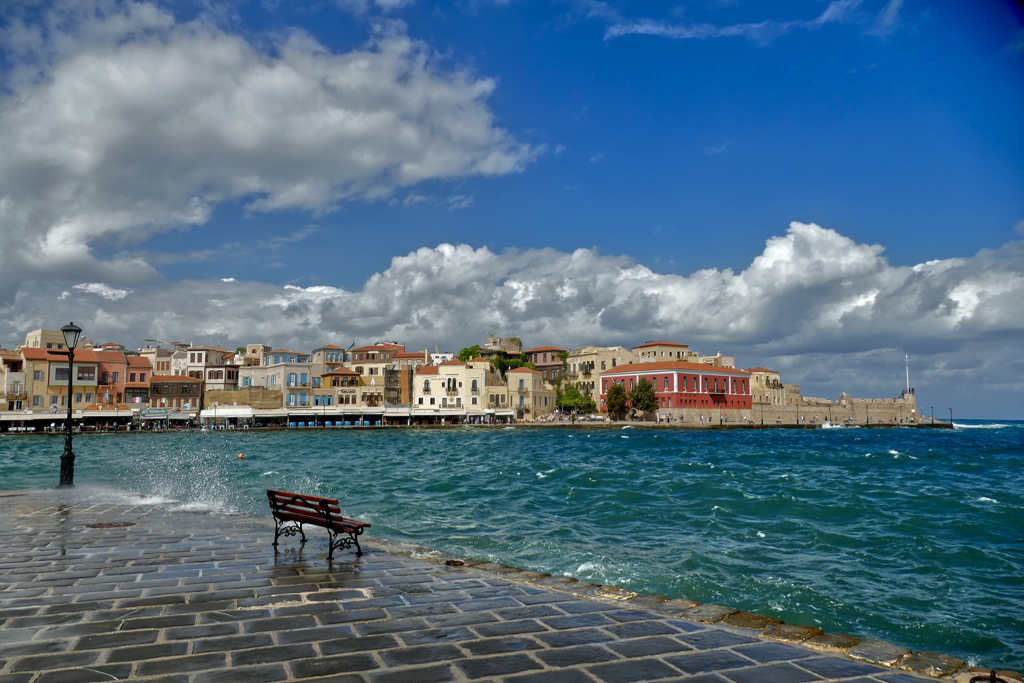 The powerful Venetians transformed La Canea, as they called today's Chania, into one of their empire's most powerful trading posts. Consequently, many of the city's most iconic landmarks stem from that time. The historic old town of Chania is glorious – no wonder that in addition to rich agriculture, tourism has developed into the second most significant economic factor.
Hence, if you are looking for the perfect base to explore'n'enjoy the island of Crete, look no further, you've found it! But even if you get there only on a day trip: No trip to Crete is complete without a visit to Chania.
Amazing Beaches
Yes, Crete has an incredible amount of picturesque towns, historic sites, impressive mountains, and the second-longest gorge in all of Europe. But most importantly for us temporary visitors, the island has over 1,000 kilometers of coastline, and at least on the northern shore, it consists almost exclusively of beautiful beaches.
While many of the beaches on the northern shore can be easily visited by public transport, hardly any of the more secluded coves are accessible without your own car. On my trip to Crete, I depended exclusively on public buses and I got to see wonderful spots. Therefore, I'd argue that a car is certainly nice to have but indispensable only to those who are used to this kind of freedom and not willing to compromise.
So again: There are enough beautiful beaches that you can visit either on an organized day trip or by public bus. If you are based in Chania, you can reach a handful of the best beaches even by walking.
Fantastic Hikes
Crete is a famous hiking ground, and one walk every visitor to Crete should take is a hike into – or through – the Samaria Gorge. Not only do you get to see the most amazing scenery. If you cross the gorge hiking, you've also walked the longest canyon in Greece, the second-longest in Europe, and the third-longest in the entire world.
All in one go.
Although you certainly won't walk alone, it's still a one-of-a-kind experience – no matter if you do it the hard way or opt for the easy one. I'm introducing both options in my post Samaria Gorge – the Best Hike on Crete.
With a total length of about 17 kilometers, the Samaria Gorge is one of the longest canyons in Europe. It is surpassed in length only by the Verdon Gorge in France which is 20 kilometers long and, of course, the Tara Gorge in Montenegro with its 78 kilometers. Starting at a height of over 1200 meters, the Samaria Gorge leads almost from the middle of the island to the Libyan Sea.
Yet keep in mind that this hike is only possible from May to October since during the winter, entering the gorge is strictly prohibited for safety reasons.
However, there are dozens of beautiful walking trails of various difficulty levels in Crete. Whether you are following the E4 hiking trail, climbing Mount Ida, or following the Preveli route: Crete has the perfect trail for everyone!
Practical Information
How to Get There
By Plane
There are two international airports in Crete, one is on the outskirts of Chania, and the other one is east of Heraklion.
Especially during the high season, there are direct flights to Crete from many European airports. During the low season, Crete can be reached with a connection in Athens. Obviously, there are also domestic flights for instance to Mykonos, Rhodes, Santorini, and Thessaloniki.
If you haven't booked a package where the travel company arranges the shuttle from the airport or jetty to your hotel, you have different options for how to get to your final destination. The most comfortable option is taking a cab, obviously. I mentioned the general fares from either of Crete's airports to the respective city center, howsoever, don't forget to clearly agree on the fare with the driver before you board the cab.
If you are planning on driving a rental car during your stay, it's a good idea to get it at the airport right after your arrival.
Ultimately, going to your final destination by public bus is obviously the cheapest option, however, it's much more reliable if you land at the airport of Heraklion than in Chania. While exploring Crete by public bus is a valid option, it's not the most convenient choice on arrival after an exhausting flight and possibly after dark. Remember that comfort oftentimes also equals safety, hence, better bite the bullet and take a cab to your accommodation.
By Ferry
Ferries run daily between Athens' port of Piraeus and either the port of Souda just six kilometers east of Chania or the port of Heraklion.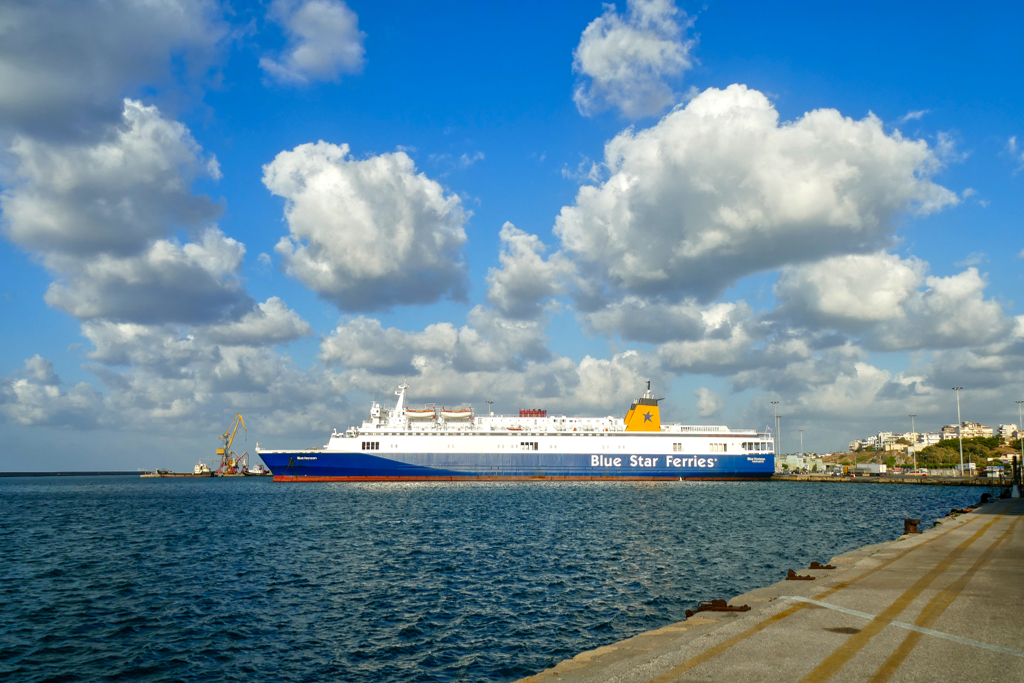 Depending on which company respectively type of ferry you choose, the trip takes between 6.5 to 8.5 hours and costs around 50 €uros one way. Keep in mind that the trips are always night cruises: You leave around 9 or 10 p. m. and get to your final destination in the wee hours.
Yes, the trip is quite cheap but it can also be a real drag. If you want to be in Crete for a longer time and want to bring your own car, there's no other option than taking a ferry, obviously. In this case, however, the trip costs much more than stated above.
You can also go to Santorini or any of the other Cycladic islands like Mykonos or Naxos from the port of Heraklion.
How To Get Around
By Bus
There is a comprehensive bus system in Crete. However, coaches are operated by two individual companies. This might make the planning of your trip unnecessarily complex as you have to check different timetables on separate websites. Yet, both are subsidiaries of the Greek bus company KTEL. On this website, you'll find the schedules for the destinations in Crete's west like for instance Rethymno and Chania. If you're going eastwards for instance to Agios Nikolaos, you need to check the timetables on this website.
Obviously, there are only a few – sometimes even only one – connections to more secluded destinations. However, if you are halfway organized, you can still easily explore major parts of the island by bus. Nevertheless, in the off-season during the winter months, some connections to remote places might be suspended. Therefore, always check out the bus companies' websites before planning your day.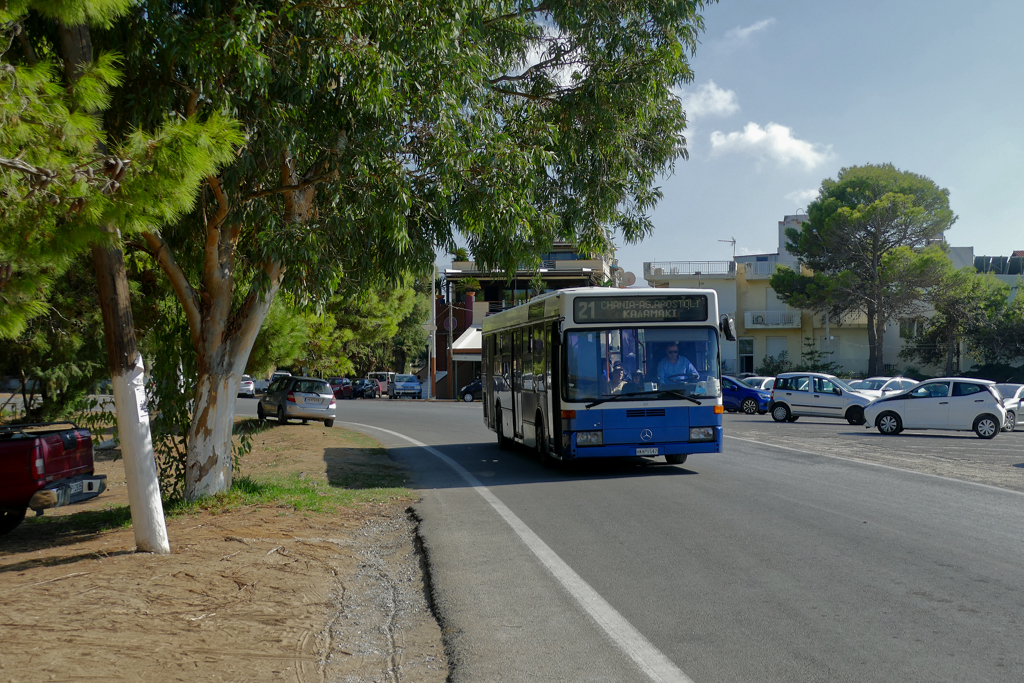 According to my experience, bus connections in Crete are very punctual. However, a minor accident or a breakdown can always occur, hence, I wouldn't travel on a tight schedule. For instance, if you have a flight or a ferry to catch, add an additional two to three hours to your itinerary.
In larger places like Heraklion and Chania, there is also an excellent bus service within the city limits.
By Car
Although the bus system is really good, I won't argue that the most convenient means of transport for visitors might still be a rental car. It's the only way to explore the entire island at any time comfortably at a flexible pace.
Car rental companies can be found at the airports, in the harbors, and in many towns and hotel resorts around the island. For certain tours – for instance to Balos – a 4×4 is strongly recommended. Also, check with the rental company if there are areas excluded from the insurance coverage. That's actually crucial.
Although the conditions vary, most of the time, roads are easy to drive on. However, you should always keep an eye on potholes or herds of goats or sheep. By the way, street signs are almost always written in both Greek as well as Latin letters.
By Boat
The south coast of Crete is by far less touristy and therefore more pristine than the north. However, some of the places on the south coast are only accessible by local ferries. This includes Agia Roumeli at the exit of the Samaria Gorge as well as the Gramvousa Island.
The timetables vary according to the seasons. Mind you, during wintertime, there are blackout days when some places are not served at all. Also, in the event of bad weather conditions scheduled connections are canceled.
You can check the departure times of the ferry companies on their respective websites Anendyk and NEN Kritis.
Organized Trips
You can get to most of the major day trip destinations like Elafonissi, Samaria Gorge, and the ferry port for Gramvousa Island by public buses. Howsoever, since it's not always that easy to organize your day trip in a foreign country in a language that you cannot even read properly, I highly recommend going on these trips organized. You'll see that at the end of the day, the price difference is not that big and it's a good feeling to know that there is someone there for you in case you need assistance. Also, exploring Crete from the water is a very special experience that you can book only organized.
Here you can check out some of the best tours to join during your trip to Crete*:
Where to Stay
Crete has been a popular tourist destination for decades. Therefore, you'll find at least a small choice of lodging options even in the tiniest villages. In each and every hamlet, there will be a smaller guesthouse or privately rented apartments.
I recommend accommodations for the places I've visited in the individual posts. However, here is a search box that will help you book places to stay across the island*:
What to Eat
After having spent a couple of weeks in different places around Greece, I'd argue that the country in general is not a destination for self-proclaimed gourmets. There are tons of food everywhere. However, classic Greek cuisine is intended to fill you up and is definitely not refined. Also, Greeks prefer their food to be lukewarm, and that's how they serve it in the taverns.
In most restaurants that cater to tourists, you'll find all the dishes you know from your Greek restaurant back home: Gyros, Souvlaki, Bifteki, and the like. All very much on the meaty side. As a vegetarian, you'll probably stick to Greek or Creten salad day in and day out.
This being said, I need to point out that, being based in Germany, Greek food is by no means special to me. In Germany, every forlorn hamlet has a German pub and an authentic Greek restaurant run by real Greeks. Therefore, I don't associate all those aforementioned dishes with vacations in Greece. But if for you that's the case, I'm happy for you and please forget all my critique and immerse yourself in heaps of grilled meat.
Big Meals At Small Prices
However, as soon as you leave the touristy epicenters on the coast, you'll discover that Cretan cuisine goes far beyond just gyros and moussaka. Cretan recipes combine Italian, Balkan, and Turkish influences. You'll find unexpected delicacies on the island that have a long tradition.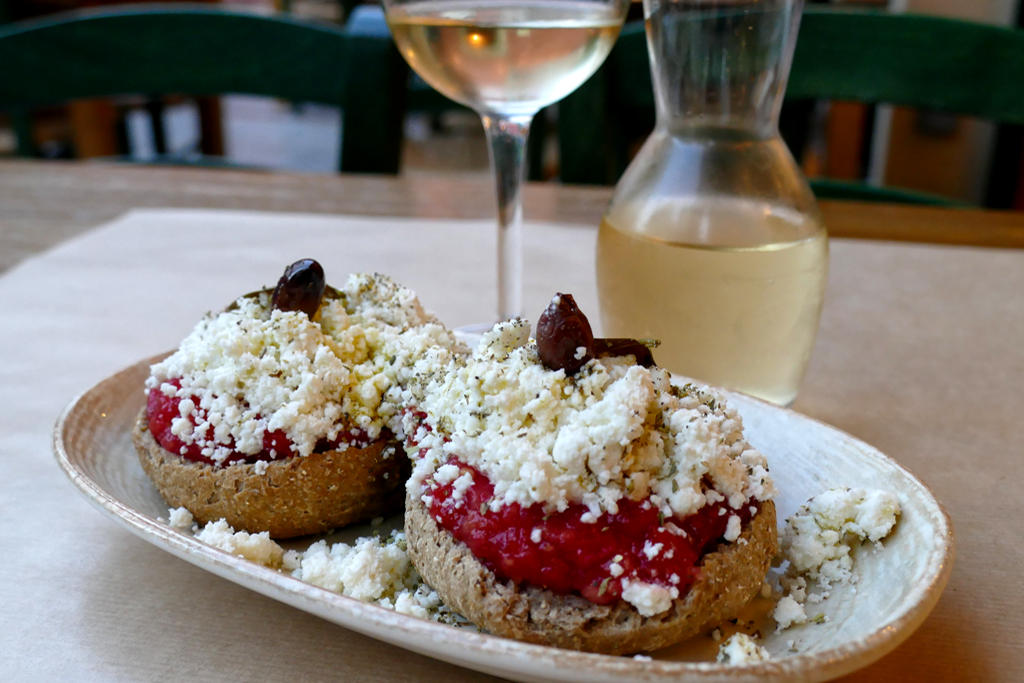 To try authentic local cuisine, I highly recommend venturing out of the touristy historic centers to the outskirts where you'll find small unimpressive eateries serving truly local food. Pick whatever tickles your fancy – you won't be disappointed. Also, you will hardly pay more than around 8 €uros for your meal. Add some open wine which will set you back around three €uros and you'll be good for the rest of the day.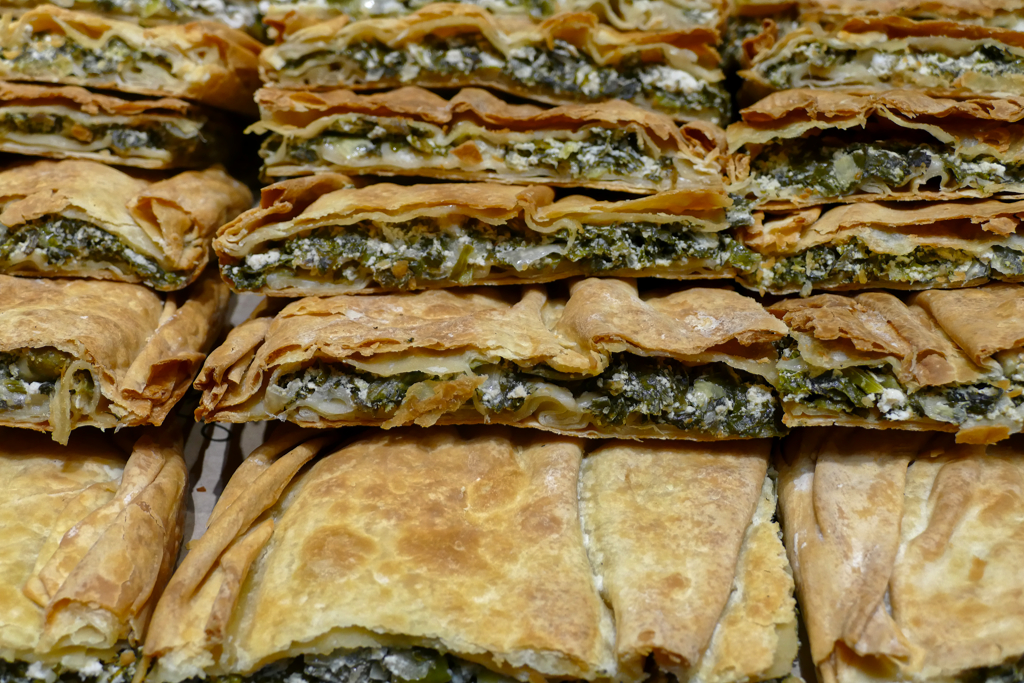 If you are as much into carbohydrates as I am, you'll find countless bakeries and snack bars selling a wide range of hearty pastries topped or filled with veggies, cheeses, ham, and meat. Those are a filling breakfast as well as a perfect snack during a long day on the beach.
Before I forget: Make sure to bring your water bottle to Crete as the tap water can be drunk since the island has its own hygienic water reserves. Hence, save money – and the planet at least a couple of those nasty plastic bottles.
Cash And Cards
Since 2001, 20 European countries are paying with €uros, and Greece is, obviously, one of them. The exchange rate is 1 US$ = 0,92 EUR (May 2023), but you can check the conversion on this page.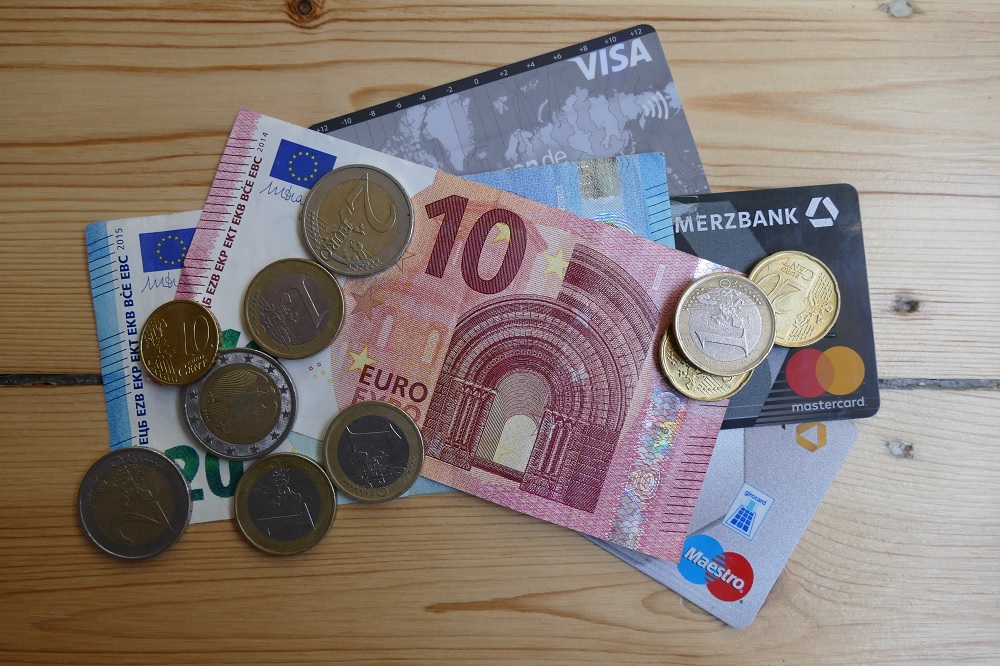 Especially due to the Covid pandemic, even small businesses prefer that you pay by credit card, and preferably contactless.
However, I was also asked if I could pay cash – even for hotel rooms. Obviously, this makes business for locals more profitable, if you know what I mean. In return, they made me a slightly better price.
Language
The Greek language had an immense impact on the development of Europe. Both the Latin and the Cyrillic alphabets were developed on the basis of the Greek alphabet. Also, the New Testament was written in classic Greek and is still read in the original version during Greek church services. Only the fall of the Byzantine Empire in 1453 marks the end of the Medieval Greek period.
This is when the era of today's version of the Greek began.
To this date, scientific terms stem directly from classic Greek – and Latin, obviously.
Although Greek is such a significant language, not many foreigners speak it. But basically, all Greeks working in tourism and gastronomy speak quite decent English. However, it's always nice to be able to say at least some pleasantries in the local language so you might want to pick up some words for instance on Lingohut. This online program offers an amazing choice of more than 45 languages!
By the way, in general, menus, timetables, street signs, and other important information are written in both Greek and Latin letters. Nevertheless, to make things easier for you, below is a list of Greek letters and their respective translation.
Greek Alphabet
| Upper Case Letter | Lower Case Letter | Greek Name | English Name |
| --- | --- | --- | --- |
| Α | α | Alpha | a |
| Β | β | Beta | b |
| Γ | γ | Gamma | g |
| Δ | δ | Delta | d |
| Ε | ε | Epsilon | e |
| Ζ | ζ | Zeta | z |
| Η | η | Eta | h |
| Θ | θ | Theta | th |
| Ι | ι | Iota | i |
| Κ | κ | Kappa | k |
| Λ | λ | Lambda | l |
| Μ | μ | Mu | m |
| Ν | ν | Nu | n |
| Ξ | ξ | Xi | x |
| Ο | ο | Omicron | o |
| Π | π | Pi | p |
| Ρ | ρ | Rho | r |
| Σ | σ,ς | Sigma | s |
| Τ | τ | Tau | t |
| Υ | υ | Upsilon | u |
| Φ | φ | Phi | ph |
| Χ | χ | Chi | ch |
| Ψ | ψ | Psi | ps |
| Ω | ω | Omega | o |
Connection and Communication
Since June 2017, no roaming charges apply within the EU with a European mobile phone contract. This applies to all 27 countries of the European Union as well as Great Britain, Iceland, Liechtenstein, and Norway. It pertains to all contracts.
When roaming is unavailable, you can connect to the internet at basically every museum, eatery, and hotel.
You can get a SIM card if you insist on being online 24/7. The most popular ones are from COSMOTE, Vodafone, and WIND. You can get them for 5 €uros in their respective stores.
In Greece, they use plug types C and F. Their voltage is 230 V, and the frequency is 50 Hz. Whereby, as nowadays all these chargers have integrated adapters, in general, the voltage and frequency don't really matter.
By the way, you'll find comprehensive travel info in my post World's Most Complete Travel Information – an indispensable globetrotter-classic.
Places to See
Below you find links to posts on all those beautiful places I visited during my trip to Crete. In each of those posts, you'll read inspiring stories and get valuable information that will make your own trip smoother and more enjoyable.
Map
On this map, you can see where all the wonderful places I'm linking to in this post are located. This way, you can put together your itinerary accordingly.
Clicking on the slider symbol at the top left or the full-screen icon at the top right will display the whole map including the legend:
Pinnable Pictures
If you choose to pin this post for later, please use one of these pictures:
Did You Enjoy This Post? Then You Might Like Also These:
* This is an affiliate link. If you book through this page, not only do you get the best deal. I also get a small commission that helps me run this blog. Thank you so much for supporting me!