Although on clear days, you can be lucky to spot Mount Fuji all the way from Tokyo, most people take a day trip either to the Fujigoko Fuji Five Lake region at the northern foot of the famous mountain. Others try their luck and visit Hakone, a hot spring region with many grand places to experience – like the Hakone Open Air Museum, an outdoor gallery at the height of beauty.
World-famous Mount Fuji, probably Japan's most iconic landmark, is a still active volcano, albeit, it erupted for the last time in 1707, so no worries.
Called respectfully Fuji-san by locals, it is the country's tallest peak. And while not everyone wants to hike the 3,776
meters to the summit, everyone wants to awe at this perfectly even cone, topped with a hood of snow.
Going to Hakone
It was September, hence not supposed to be so hot. Nevertheless, for days, I was soaked in my own sweat as soon as I stepped out of my climatized hotel in Tokyo's Ueno district.
Only this particular day, the day I had planned a day trip to the Hakone region about 100 kilometers southwest of Tokyo, I began to freeze in my dark blue, kneelong'n'sleeveless sheath dress. Two hours on a train. On a train that was clearly heading from Tokyo's light cirrostratus clouds into a low hanging, deep dark sky. A tad unfortunate for great views of a grand mountain. A bit uncalled for when visiting an outdoor gallery.
And yes, indeed, as soon as I got off the scenic train at Chokoku No Mori station, the last station before the terminal station of Gora, I felt the first drops of rain.
While this by no means changed my plans on visiting the museum, I put all my other plans for the day on hold – like taking a boat ride across Lake Ashi…and most of all taking pictures of majestic Fuji-san; I hardly could spot the tops of the mountains surrounding me, there wasn't even a chance of seeing Mount Fuji.
Open Air Galleries
I'm an art addict and visit many exhibitions every year. When you see so much art, you also tend to pay attention to the setting, the background, and the composition and combination of the individual pieces.
For a couple of years now, I appreciate particularly the shows where the art enters into a dialogue with the venue so that both components are raising each other up and grant the beholder a different, fresh, unusual perspective.
All the better when this venue is outdoors so that the manmade works are matching the beauty created by nature. Remarkable – who am I kidding: unmissable! Examples are the Louisiana Museum of Modern Art on the shore of the Øresund Sound in Humlebæk north of Copenhagen and, of course, the King of Kings, the best of them all: Inhotim Art Institute, one of the largest exhibitions of contemporary art in Brazil and an overwhelming botanical garden. I've praised both in former posts.
Although significantly smaller, the Hakone Open Air Museum stands proudly side by side with those famous art grails.
Hakone Open Air Museum
The venue was opened in 1969 and is Japan's first Open Air Museum. The museum houses over 1,000 sculptures, however, only about 120 pieces are on permanent display at this park which is a size of 70,000 square meters.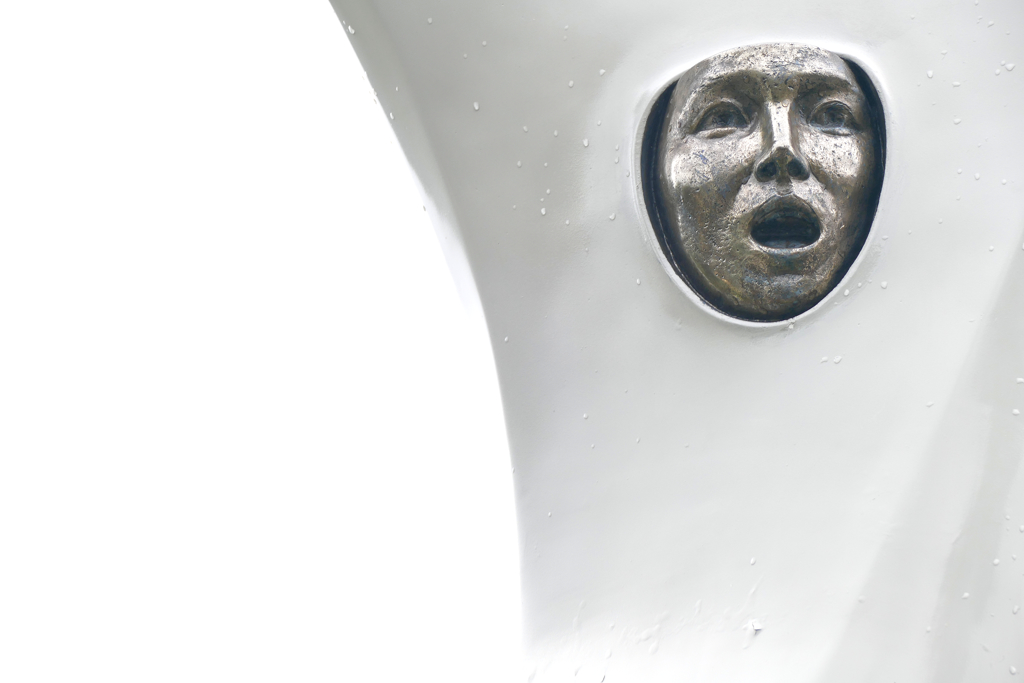 There are also five indoor galleries, but the venue's strongest suit is definitely the outdoor exhibits.
There are sculptures from different artistic epochs arranged on the premises. Interestingly enough, the humongous space and the majestic mountains around them don't make them look tiny but somehow even add to their grandeur.
I will not lie to you: I did not particularly enjoy the cool, humid weather. And a blue sky in the backdrop wouldn't have hurt the composition of my pictures one bit.
Nonetheless, I must admit that the fog and the clouds definitely added to the drama and grandezza of many of the huge, epochal statues.
The Greatest of the Greatest
"Sculpture is an art of the open air," once said one of the most famous sculptors of all time Henry Moore. And there is lots of open air at this green gallery where 10 of Moore's sculptures are presented.
Along with international sculpting stars such as Constantin Brâncuși, Barbara Hepworth, Niki de Saint Phalle, and many, many moore…sorry: more.
An Open Air Museum for All the Children – Big and Small
Even those who cannot be amazed by the art as such won't regret their visit to the Open Air Museum since there is so much fun stuff to explore; for instance, a below-ground level maze that has to be traversed.
Or a vertiginous tower that has to be climbed. French artist Gabriel Loire created the Symphonic Sculpture that visitors can climb over a spiral staircase to the top.
If you are not afraid of heights, you'll be able to admire Loire's beautiful work made from colorful stained glass.
On top of the tower is an observatory that grants you a view of the wonderful scenery.
The youngest art connoisseurs will find exhibits they are not only allowed to touch – usually a big no-no at art exhibitions – they can even climb them. Only the youngest visitors, though. The adults have to admire Peter Pearce's Curved Space Diamond Structure and Toshiko MacAdam's knitted playground.
Yes, that's correct: Japanese artist Toshiko MacAdam, now based in Canada, is knitting sculptures and whole playgrounds!
While your grandma and my grandma are knitting shawls and sweaters, MacAdam knitted this playground in only one year – entirely by hand.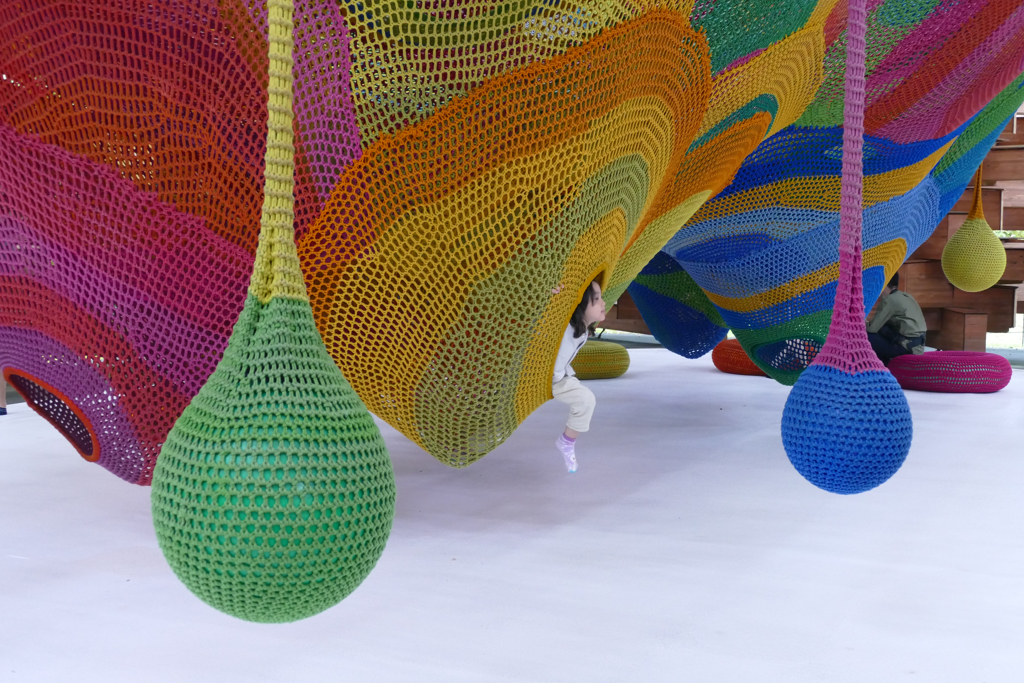 Come Inside
Besides the large outdoor space, there are five indoor galleries of which the Picasso Exhibition Hall is the most spectacular one. I'm personally not that fond of Picasso, but I actually enjoyed his small sculptures and most of all ceramics on display.
Next to the entrance are some art laboratories where visitors can play a little around and get creative. Being the clown that I am, I adored the hall where you become part of a piece of art.
There are also cafeterias and vending machines on the premises and, of course, you exit through the gift shop.
Conclusion
So, was it worth it?
Well, I'm a big art aficionado and do travel around the globe to see exhibitions, so for me, it was definitely worth the money as well as the time.
If you're not such a huge art fan, you need to make up your mind if you really want to travel a total of about five hours and spend about 30 bucks – apart from the entrance fee – to see the Open Air Museum.
If you are going to Hakone, anyway, you shouldn't miss it – especially on an overnight trip. If you want to take also the boat ride to see Mount Fuji, you'll have to get there really early and consider getting back to Tokyo quite late since the distances between the points of interest are farther than you'd think. However, it's makeable.
Practical Information for Visiting the Hakone Open Air Museum
The Venue is open daily from 9 a. m. to 5 p. m.
General admission is 1600 yen, 1400 yen with the Hakone Free Pass, and 1500 yen with an online discount coupon.
Next to the entrance, there are lockers for free, however, they are coin-operated. Wheelchairs and strollers can be rented free of charge.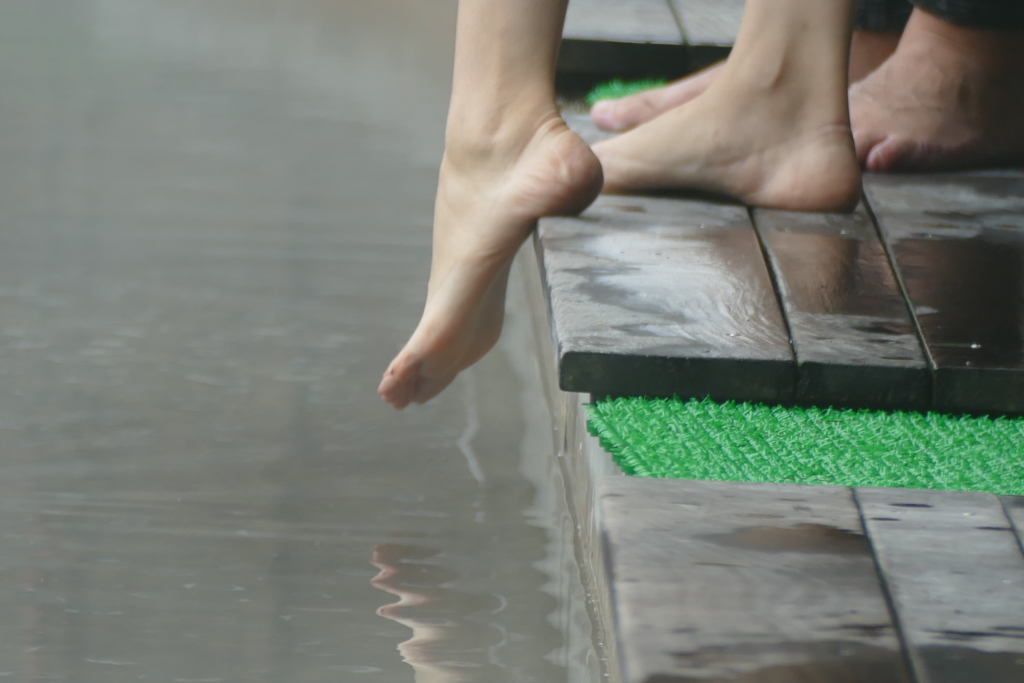 How to Get There
Coming from Tokyo, you first have to go to Odawara. From there, you can take two lines.
If you want to use your JR Pass, you can go on the Tokaido Shinkansen at Tokyo Station.
Otherwise, there is the Odakyu line running from Shinjuku Station. Here you can choose an express train. For some unfathomable reason, they call it the romance car and it takes about 90 minutes. The romance sets you back 2,330 Yen one way – but can you really put a price tag on romance?!
If you are less romantic and willing to spend half an hour more on the regular train, you pay only 1,190 one way.
From Odawara, you are shuttled by the Hakone Tozan train which is not included in any of these tickets. You have to pay up to 400 Yen – depending on how far you're going.
If you want to explore more of Hakone, the Hakone Free Pass is a great option. It includes the return trip from Tokyo – on the regular train, not the romance car. It grants also unlimited use of many means of transportation around the Hakone region. In addition, you have discounted access to some attractions.
How to Get Around in the Hakone Region
I'd like to emphasize once again that the Open Air Museum is only one of many attractions and activities around the Hakone region.
Since I had already picked an overnight trip from Tokyo to Kawaguchiko, I didn't have the time to spend more than one day in Hakone. From what I saw, I would definitely recommend it.
If you go there for at least two days, you should consider getting the Hakone Free Pass.
Without the pass, I had to pay about 360 Yen from Odawara to Chokoku No Mori station which is located just a couple of steps from the museum.
There are buses going from every 20 to every 60 minutes between all the points of interest. You can ride them as much as you like for free with the Hakone Free Pass.
Do you want to read about all the other beautiful places I've visited in Japan? Then go to the main post and take your pick!
Pinnable Pictures
If you choose to pin this post for later, please make sure to use one of these pictures: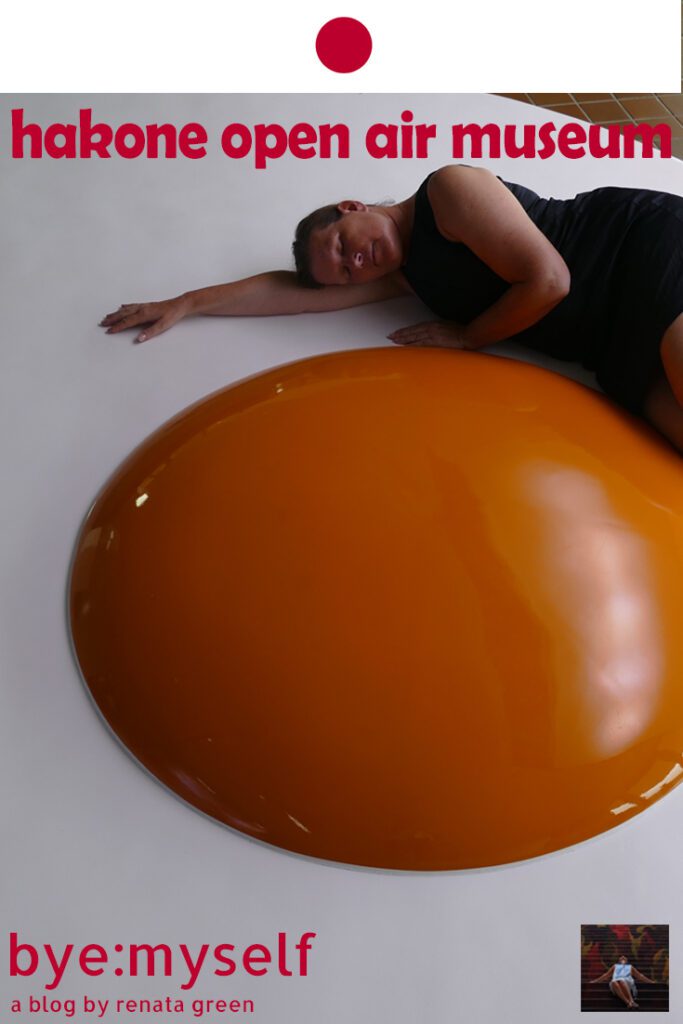 Did You Enjoy This Post? Then You Might Like Also These: