Let me guide you to Malmö, a city that combines in a very intriguing way the folksy charm of Astrid Lindgren's children's tales and the hip atmosphere of a students' town – which it is, actually.
In fact, Malmö has 320,000 inhabitants who share 77 square kilometers. This makes it, believe it or not, Sweden's third-largest city – after Stockholm and Göteborg.
Malmö is located in the extreme south of the country. The distance to Milan in northern Italy is shorter than to Kiruna, Sweden's northernmost city.
While students from all over the world come to Malmö to study, the city is not only hospitable'n'homey to them. As a matter of fact, one of the greatest things about Malmö is its hospitality and international diversity.
International Diversity
Malmö is actually Number four on the world's list of diversity!
After
New York – 189 nations – but 8.5 millions inhabitants,
London – 182 nations – but 8.8 millions inhabitants and
Washington DC – 177 nations – but still 681,000 inhabitants,
little Malmö prides itself to be home to people from 169 of the world's official 193 UN-member nations – do you see how amazing that is?
And the best part is, while other cities and communities try to reduce their share of foreigners, Malmö is actively working on becoming the diversity list's Number one.
However, the organization Little Big Malmö is not only supporting and helping the ex-pats from around the world that are already in town. No, they are even advertising for representatives of the missing 24 nationalities to come to join their United Colors.
So if you happen to be from Andorra, Belize, Comoros, Grenada, Liechtenstein, Oman, or another of the listed countries, you should definitely consider becoming a MalmöTowner!
However, you can become a MalmöTowner even if you don't move there since they claim that being a MalmöTowner is a state of mind.
Right on, MalmöTowners, right on!
History in a Nutshell
The foundation stone for Malmö's St. Petri och Pauli Kyrka was laid in 1319. Also, the first town hall was built around the same time. The oldest city privileges date from 1353. Taking over from the town of Lund, Malmö increasingly became the most important center in Skåne. The oldest buildings in the city that still exist today date from this time,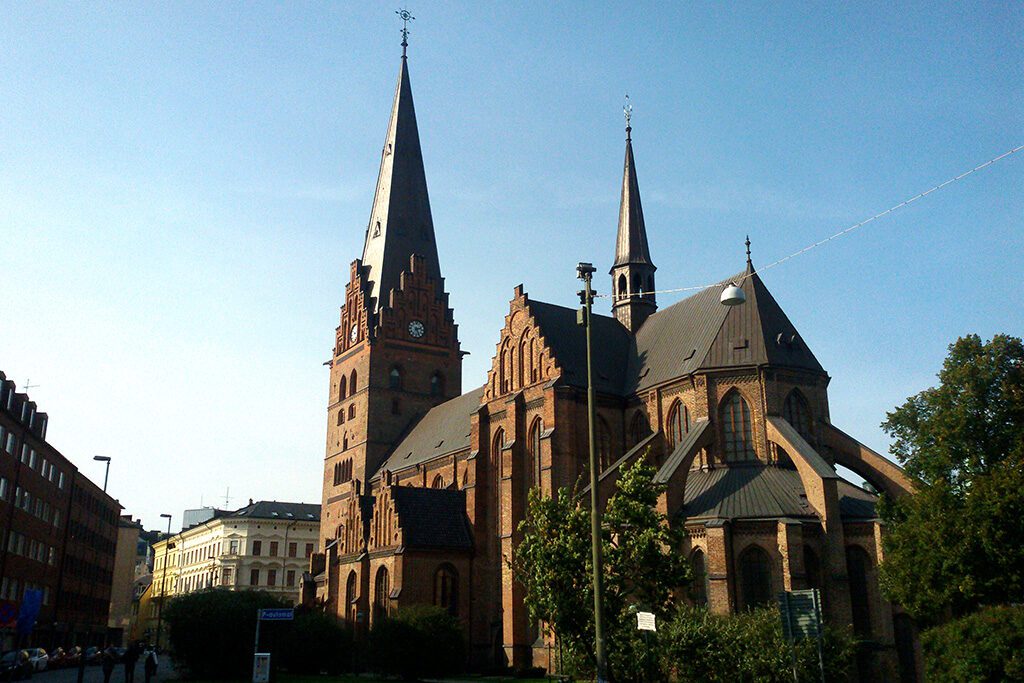 Due to its geographic location, in the 16th and 17th centuries, Malmö was besieged alternately by Sweden and Denmark. In 1512, the Peace of Malmö between Denmark and the Hanseatic League as well as an armistice between Denmark and Gustav Wasa of Sweden were concluded.
During the Hanseatic League, the city was under German influence.
As a matter of fact, you can learn more about this powerful organization in my post on the German city of Lübeck which used to be the Queen of the Hanse.
Many half-timbered houses have been preserved in the old town of Malmö. Those around the Lilla Torg – which translates to small market – are particularly famous.
Development and Sustainability
In 2001, the ecological building exhibition Bo01 was held in the city's arsenal of ​​the Westhafen, a former industrial area.
Hence, this is where the new construction of the Västra Hamnen district began according sustainability criteria.
Then in 2005, with the Turning Torso, a new hallmark of the up-and-coming city was inaugurated – at 190 meters, the tallest building in Northern Europe.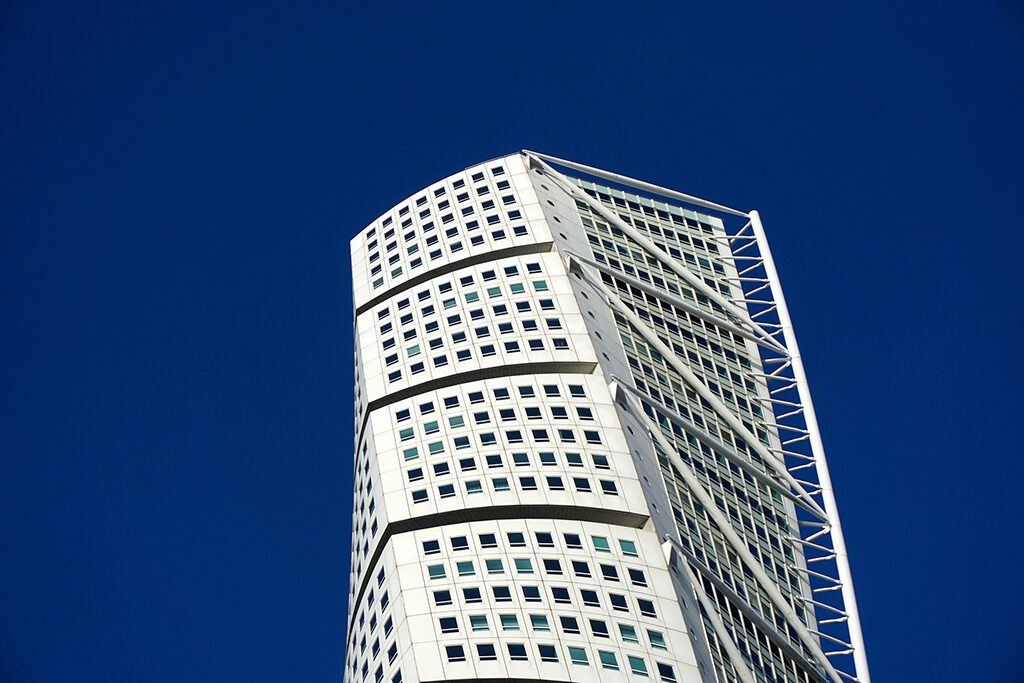 Obviously, its most amazing feature is the facade, which is turned 90 degrees towards the top.
Also, with the Ankar Park, the Dania Park, and the Sund promenade, ambitious open spaces were created.
Art
Malmö Konsthall
With 2,000 square meters, the Konsthall is one of Europe's largest exhibition halls, albeit showing only temporary exhibitions from classic modern to contemporary. Obviously, it presents national as well as international art.
The Konsthall was built according to the designs of Swedish architect Klas Anshelm. Since a renovation in 1994, the gallery expands now into the adjoining brick building, the Hantverkshuset.
I visited the Konsthall for the first time on the occasion of the yearly Gallery Night. That's a wonderful event where all the museums and galleries are not only open till midnight. In addition, they try to add a little extra to their regular program. So if you happen to be in Malmö end of September, don't miss out on this great event.
Malmö Konsthall
S:t Johannesgatan 7
205 80 Malmö
Phone: + 46 – 40 – 34 12 86
Email: info.konsthall@malmo.se
Open daily from 11 a. m. to 5 p. m. (Wednesday to 9 p. m.)
Moderna Museet
On of the gallery nights' most important venues is the Moderna Museet.
The Moderna Museet Malmö is a museum for modern and contemporary art in Malmö, which is part of the Swedish State Moderna Museet. The Moderna Museet Malmö opened in December 2009. Like the Moderna Museet in Stockholm, it shows Swedish and international art.
Moderna Museet Malmö
Ola Billgrens plats 2–4
Malmö
Phone: + 46 – 40 – 685 79 37
Open Tuesday to Sunday 11 a. m. to 6 p. m. (weekend to 5 p. m.)
Malmöhus Slott ⏐ Malmö Konstmuseum
The old castle Malmöhus is the only remnant of the former fortifications. As a Danish fort, it was of strategic importance in the 15th and 16th centuries. Ironically, after that, it became a Swedish fortress against Denmark.
Used as a penitentiary between 1828 and 1914, it is now the city museum with an exhibition on the city's history from the early Stone Age to the present day. Also, there is a botanical exhibition with an aquarium and terrarium.
Changing art exhibitions are taking place at the venerable building, too. After all, this Renaissance building houses the Malmö Konstmuseum that owns a collection of about 40,000 works of art, however, most of them hidden in storage and archives.
The Malmöhus is surrounded by a park that is well worth seeing, in which, together with the castle mill, there is a Dutch windmill from 1851.
Parks
The Malmöhus Slott is surrounded by lush parks and gardens like the Slottsrädgården, the Kungsparken, and the Slottsparken – a wonderful walk on a sunny day.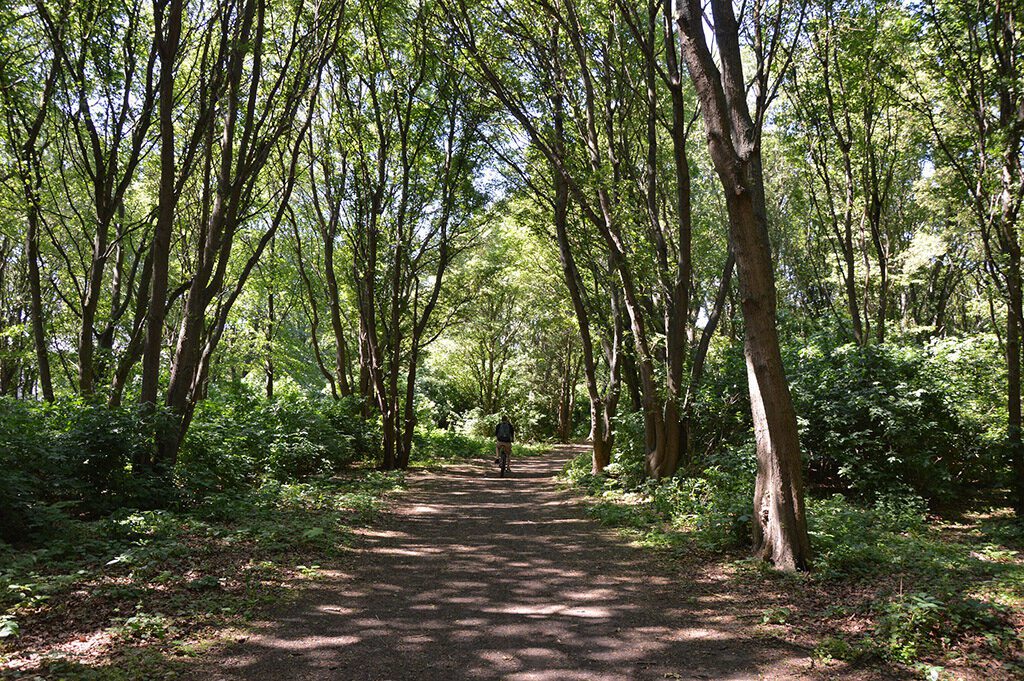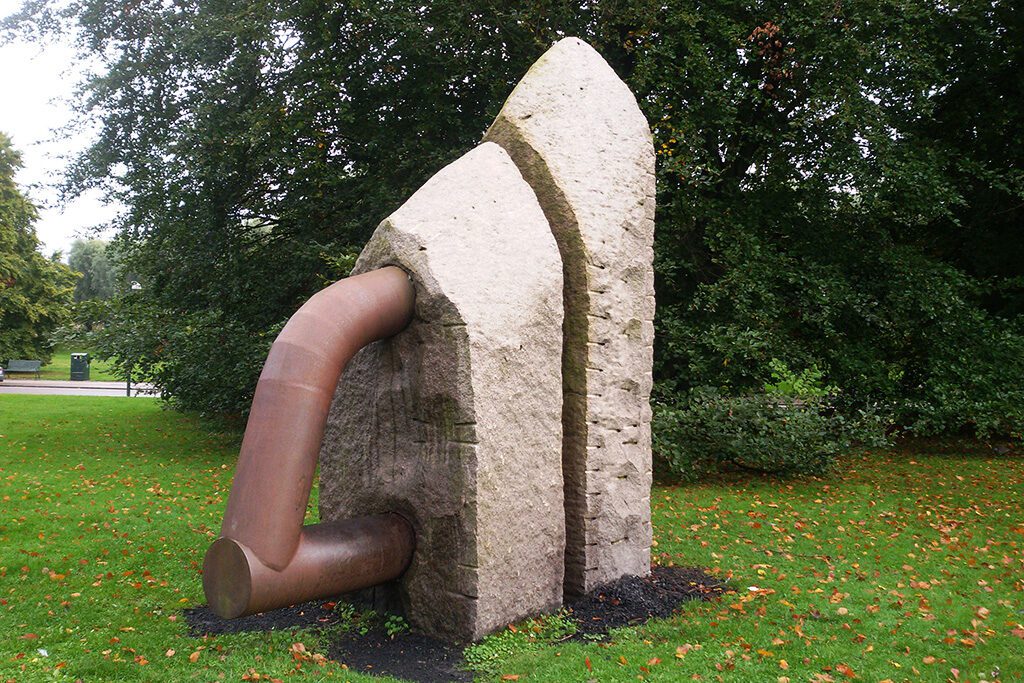 Another park that's very popular with the locals is the Folkets Park, the people's park. It's a tad bit like a very poor version of Copenhagen's Tivoli, hence, it's rather an amusement park than the wilderness and therefore maybe more for families with kids than hip singles with dogs.
Nightlife
Whereby, the hip singles – once they've left their dog at home – come back to the Folkets Park, too, to party at some really cool clubs.
Moriska Paviljongen, a 1001-night-Aladdin-serail-palace that was finished in 1902, opens its gate to welcome the party crowd to all sorts of gatherings like after-work clubs and concerts and dances. Make sure to check out the program on their website.
Moriska Paviljongen
Norra Parkgatan 2
214 22 Malmö
Phone: + 46 – 40-685 40 30
Email: info@moriskapaviljongen.se
On the Waterfront
Beach – didn't I mention a walk on the beach earlier?! Yes, I did, and what a great walk that will be!
Malmö is located on Sweden's West coast with many dreamy sand beaches nearby. But also the city beach, the Ridersborgsstranden, is much nicer than most city beaches around the world. It's a sandy stretch of about 2,5 km / 1.5 miles along a broad strip of meadow and a concrete promenade so that no matter how and where you like to walk or cycle, it caters to everybody.
The facilities are great: There are little kiosks where you can grab a bite or enjoy a refreshing drink, there are water fountains with drinking water, stations where you can put air in your bike tubes and there are enough clean bathrooms.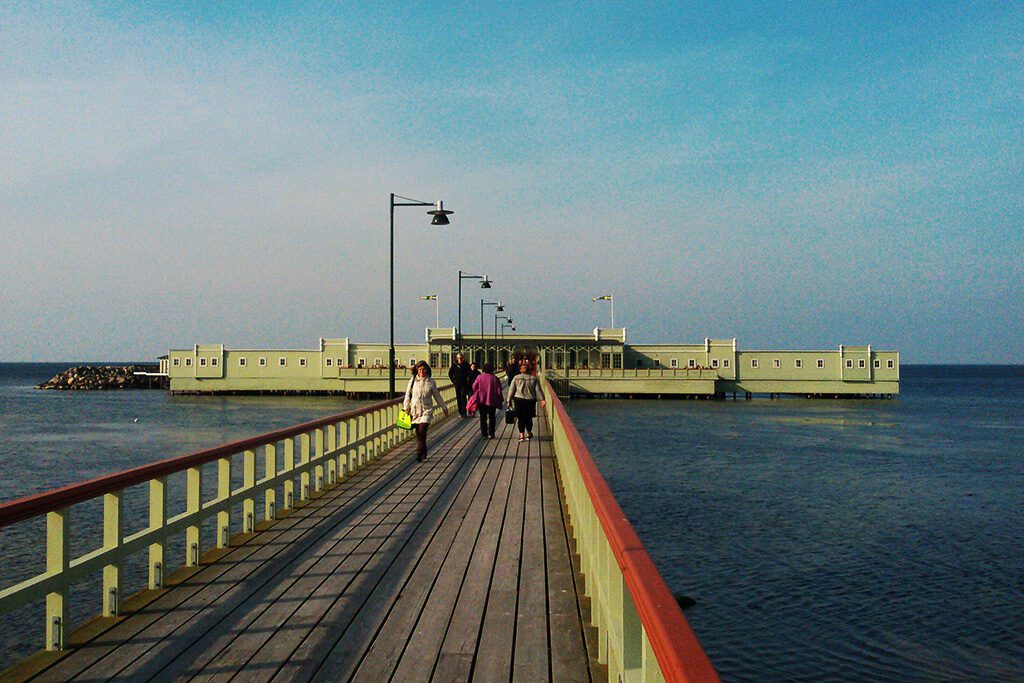 The highlight of this beach is certainly the Ridersborgs Kallbadhus, the bathhouse housing a sauna – with separate sections for men and women as well as a mixed part. The best thing is that after a good sweat you can just jump right into the Ocean. A truly Scandinavian wellness experience not to be missed.
For a post-schwitz-treat, check out this post's Café section.
Ridersborgs Kallbadhus
Limhamnsvägen
Brygga 1
217 59 Malmö
Phone: + 46 – 40 – 26 03 66
Open Monday to Friday from 10 a. m. to 7 p. m. (Wednesday to 8 p. m.) and weekends from 9 a. m. to 6 p. m.
Towels can be rented and basic toiletries bought on the spot.
Fika
Such a wonderful Swedish tradition. Fika could be described as a coffee break. But truly, it's much more than that. It's a state of mind since this coffee break is by no means compatible with coffee to go in a paper cup. It's a nice cup of coffee and a piece of delicious pastry – and a pleasant chat.
There is a fantastic density of cafés in Malmö, many of them teeny tiny so that sometimes maybe only six customers can squeeze in. If you don't fit in in one, just go three doors down, there will be another one.
One of my favorite cafés is the one at the Ridersborgs Kallbadhus since it's so old fashioned – and since going to the sauna makes you thirsty and hungry. It's a café and a restaurant, so they have pastries and hearty snacks, too.
Ridersborgs Kallbadhus
Limhamnsvägen
Brygga 1
217 59 Malmö
Phone: + 46 – 40 – 26 03 66
Breakfast With Friends
For a good breakfast that fixes you up for the day, for a light lunch, or for your sweet tooth's treat you should try out Bröd & Vänner – which translates to bread and friends. They are just a stone's throw away from Folkets Park.
Bröd & Vänner
Nobelvägen 44
214 33 Malmö
Phone: + 46 – 76 – 196 94 00
Email: info@brodochvanner.se

These friends are expecting you with some freshly baked bread and other delicacies daily from 7 a. m. to 6 p. m. (weekends from 8 a. m. (Saturday) resp. 9 a. m. (Sunday) to 3 p. m.)
On top of my coffee house list is the Lilla Kaffeerosteriet, an institution in Malmö, so that probably everybody will be yawning now. But I love this place; love it for having really good and tasty products, love it for having many tables inside and out so I don't have to wander around with my hot cup of coffee asking people whether chairs are taken.
Love it for looking cute and cozy from the outside and being raw and austere inside. And mainly love the staff for working at a popular, hip place and being super nice and friendly and not arrogant like the baristas in many of these places. Five stars for the Lilla Kaffeerosteriet.
Lilla Kaffeerosteriet
Baltzarsgatan 24
211 36 Malmö
Phone: + 46 – 40 – 48 20 00
Open daily from 8 a. m. to 7 p. m. (weekends from 10 a. m.)
Shops and Markets
Once you had a good cup of coffee at the Kaffeerosteriet, you're just around the corner from all these cute alleys and old squares where you can check out world-famous Scandinavian design and maybe by a souvenir or two for those who didn't have the chance to visit this charming place.
There is the small square, the Lilla Torg, where you can buy all sorts of handcrafted things at the stores or on the occasional market.
If you want quality at a reasonable price – mind you the pieces are all handmade by designers – I highly recommend you check out the Formargruppen, a store where jewelry, pottery, fabric, decoration, and much more are on sale.
Formargruppen
Engelbrektsgatan 8
211 33 Malmö
Phone: + 46 – 40 – 78 060
Email: info@formargruppen.se
Churches
There are a couple of interesting churches in Malmö like Saint Paul with its silver towers outside and crazy mockery painting inside.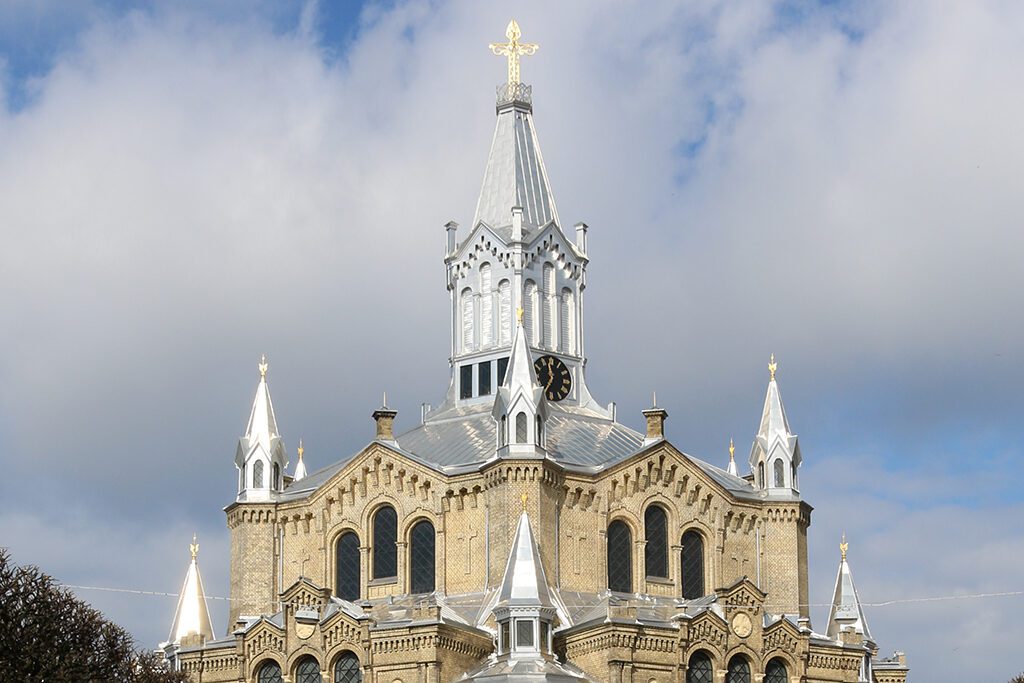 But my favorite is S:t Petri, conveniently located behind the small square Lilla Torg and the big square Stortorget where also Malmö's townhall ist located.
The protestant S:t Petri kyrka was build in the 14th century being modeled on the St. Marienkirche in Lübeck. It is Malmö's oldest building.
While the major part is baroque, the frescos at the highly impressive Krämarekapellet, the chandlers chapel, are gothic and stem from the pre-reformation era.
S:t Petri kyrka
Göran Olsgatan 4
Malmö
Phone: + 46 – 40 – 27 90 56
Email: petri.malmo@svenskakyrkan.se
Practical Information
How to get there and around
So you're ready to go?
In my post on Basel, I got into raptures over Europe's wonderful diversity based on the proximity of different countries with different languages and different currencies and so on and so forth.
Well, Malmö in Sweden is practically holding hands with Copenhagen in Denmark – actually, you only have to traverse the 8 kilometers long bridge over the Øresund to get from one city to the other in less than half an hour. So if you just want to spend a day in Malmö while vacationing in Denmark, be their guest, literally.
Otherwise, there is an airport in Malmö which caters to only a few destinations. Therefore, flying in means most likely flying to Copenhagen and continue to Sweden by train.
Getting around in Malmö is easy peasy since it's pretty small. You can walk or you can do as the MalmöTowners do and cycle. Malmö is not only people-friendly, it also prides itself to be Number 6 on the list of bike-friendly cities – right after Copenhagen, Amsterdam, Utrecht, Strasbourg, and Eindhoven. There are various companies where you can rent a bike. But also hotels – like e. g. the Hotel Garden* – have bikes to rent for their guests.
And if it's too cold or too wet, there is of course also a good system of public transportation.
Where to Stay
I had booked myself in the Hotel Garden* right in the very city center at a really reasonable price.
But I must warn you: if I were like other people, I would now tell you about my room being quite small and having a couple of stains on the carpet.
But instead, I prefer to tell you about the apple trees blooming on the 5th floor flat roof under my window on the 7th floor – just beautiful. Or I rave about the sumptuous breakfast buffet with everything everybody can desire. And if it's raining, they even have a small sauna for their guest.
I felt very comfortable there, and the location couldn't be better.
However, if you'd like to check out some alternatives, you can do so on this map*:
Where to Eat
Needless to explain that the above-sketched diversity has a strong impact on the city's cuisine which is famous in Sweden for its eclectic choices of food from all over the world – mixed with little Swedish meatballs (that we all know from IKEA) and the great variety of pickled seafood.
If you just need a quick bite at a reasonable price, you find lots of Vietnamese and Indian places and definitely more falafel diners than traffic lights.
My favorite is Toppgrillen1 right in the heart of the historic city center, not far from the Moderna Museet, a branch of the Modern Art Museum in Stockholm. I'll introduce this gallery further below in the art-section of this post. Right now I rather supply you with the Toppgrillen's address so you can enjoy their freshly fried falafel and other delicacies:
Topgrillen1
Stora Nygatan 17C
211 37 Malmö
Phone: + 46 – 40 – 12 19 97
Open daily from 10.30 a. m. to 8 p. m. (weekends from 11 a. m. to 7 p. m.)
Soulfood
I'd also like to introduce two alternatives where to eat once you get tired of all the falafel-choices.
Especially in Autumn and Winter, you'll be happy to find a place where you get a hot'n'hearty soup or a rich stew: The Spoonery at the trendy neighborhood S:t Knut will fix you up if you drop in between 11.30 a. m. and 9 p. m.
Spoonery S:t Knuts
Sankt Knuts väg 7
211 57 Malmö
Phone: + 46 – 40 – 655 69 31
Open daily from 11.30 a. m. to 9 p. m.
In case you're craving a hot soup after a long walk on the beach, their other Malmö branch might be more convenient:
Spoonery Slottstaden
Östra Stallmästaregatan
2 217 49 Malmö
Phone: + 46 – 40 – 26 56 00
Open daily from 11.30 a. m. to 9 p. m.
If you absolutely wanna go for Swedish food, the Konsthall's restaurant SMAK is worth the visit. They offer three different dishes every day, you can check them out on their website.
SMAK
S:t Johannesgatan 7
211 46 Malmö
Phone: + 46 – 40 – 50 50 35
Open daily from 11 a. m. to 5 p. m. (Wednesday to 9 p. m.)
Once you're done eating: The Konsthall – the art gallery – itself as well as its gift- and book shop is worth the visit, too, so now we arrive at this post's art section; if you've been reading my blog for a while, you'll know that this is of great importance to me.
What to See
I'm an avid solo-travelling woman. Since solo-travel doesn't equal solitude, I love to join organized tours here and there. They allow me to meet fellow travellers – for just a short moment or a lifelong friendship.
Therefore, here are some great ideas of what to do during your stay in Malmö. Especially if you have only a short time to stay, they'll enable you to make the best of it*:
How to Pay
Sweden has been part of the European Union since 1995 and joined the Schengen area in 2001.
Nevertheless, it is one of the European countries that's not using €uros but Swedish Krona. The exchange rate is 1 US$ = 10.80 SEK respectively 1 EUR = 11.70 SKE as of June 2023. However, you can check the conversion on this page.
As a matter of fact, cash as king abdicated in Sweden some time ago. There are actually places where you cannot pay cash at all. They accept international credit cards or a mobile payment system called Swish which albeit is only accessible with a Swedish bank account.
What to Say
Scandinavians are known for not being very affected by the building of the Tower of babel – they speak like every language on earth.
It still might be nice to be able to greet and thank in Swedish, and on babbel you can reach this goal already with the first, free lesson.
What to Read
Besides the heartwarming children's books by world-famous Swedish heroine Astrid Lindgren, there was literature Nobel prize winner Selma Lagerlöf and her little Nils Holgersson who flew away with the geese. Then there is controversy because of his…let's call it conservative views…Knut Hamsun. And of course, there are the books by Henning Mankell who sadly passed away in 2015 but left us his oeuvre.
Connection and Communication
Since June 2017, If you have a European mobile phone contract, no roaming charges apply within the EU. This applies to all 27 countries of the European Union as well as Iceland, Liechtenstein, and Norway.
The EU roaming regulation applies to all contracts.
In case European roaming is not available, you can connect to the internet without any issue at basically every museum, eatery or café, and, of course, hotel.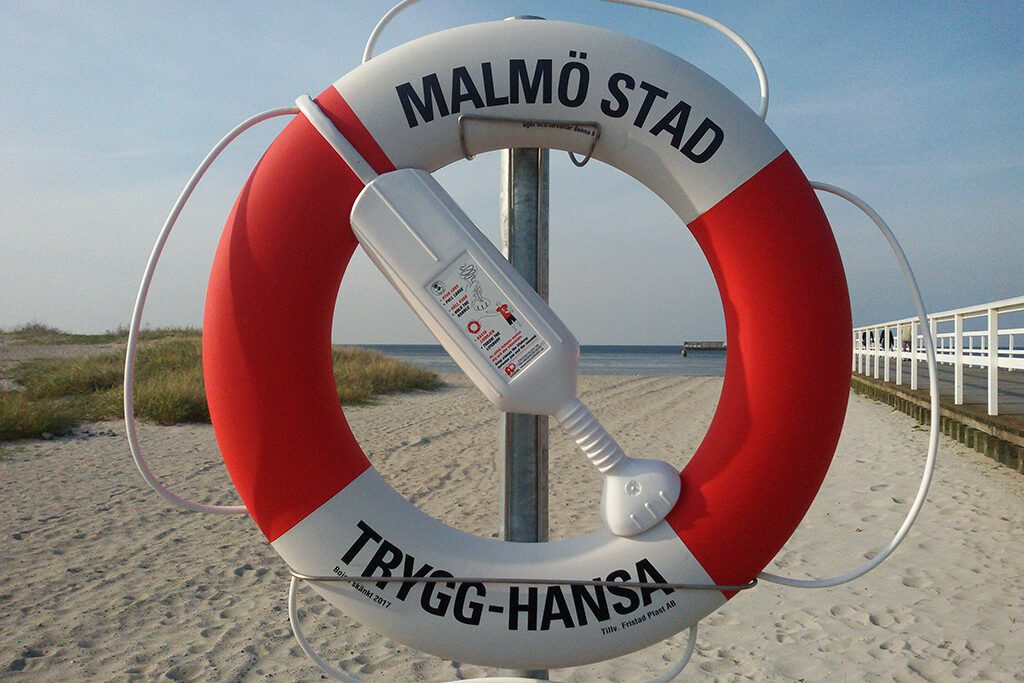 If you insist on being online 24/7, you can, of course, get a SIM card.
The standard voltage in Sweden is 230 V and the frequency is 50 Hz. In Sweden, they use plug types C and F.
Whereby, since nowadays, all these chargers have integrated adapters, in general, the voltage and frequency don't really matter.
By the way, you'll find comprehensive travel info in my post World's Most Complete Travel Information – an indispensable globetrotter-classic.
Pinnable Pictures
If you choose to pin this post for later, please use one of these pictures:
Note: I'm completing, editing, and updating this post regularly – last in June 2023.
Did You Enjoy This Post? Then You Might Like Also These:
* This is an affiliate link. If you book through this page, not only do you get the best deal, I also get a small commission that helps me run this blog. Thank you so much for supporting me!