This is a guide to Puno, a town on the shores of lake Titicaca from where you can visit the self-made Uros islands and the mesmerizing Isla Taquile where the men are knitting hats'n'gloves with the most varied patterns.
However, you might want to prepare yourself for some annoying altitude sickness since Puno is more than 3,800 meters above sea level – so don't hold your breath.
Puno
Puno has also been known under the name Ciudad de Plata, hence, the city of silver. The name comes from earlier times when the Puno's silver mines were among the most productive in Perú. Nonetheless, today this shiny name is quite incomprehensible since the city as such doesn't have much beauty or suspense to offer.
However, Puno is a popular starting point for trips to the islands at Lake Titicaca and other attractions in the area which actually does make the city a tourist destination, after all.
Exploring the city between trips – 'exploring'…what a great word for this small town! You'll probably visit the Cathedral which is a Roman Catholic church from the 17th century. Built in the Spanish Baroque style, it decorates the Plaza Mayor, hence, Puno's main square.
One block from the square is one of Puno's oldest buildings. The so-called Balcón del Conde de Lemus was founded in 1668. It is said that Viceroy Pedro Antonio Fernández de Castro lived there to quell a regional uprising. Today, however, it houses the National Cultural Institute.
Five blocks further up north from the Plaza is the Arco Deustua, a stone arch commemorating Peru's freedom fighters.
When a place is way up high, it holds the advantage of grand views. Puno actually has a couple of viewpoints. Obviously, you have to climb them, and I must say that I found any form of physical activity extremely hard in the thin air of the Altiplano.
Anyway, the viewpoint closest to the city center is the Mirador Manco Capac on the Huajsapata Hill. Actually, it's only about ten minutes west of the Plaza Mayor.
About twenty minutes south and about 150 meters uphill is the Mirador El Condor. And there actually is a condor – obviously, only a statue. From here, you really have a fantastic view of Puno, but more importantly, of Lake Titicaca in the backdrop.
The last and farthest viewpoint is Puma Uta. It's more than three kilometers north of the city center, and here, you actually reach an altitude of 4,000 meters. Just as the Mirador El Condor is decorated with the very bird of prey, on top of Puma Uta a big cat is waiting for you.
I Need Oxygen!
As I implied, climbing and just any other form of physical activity were extremely exhausting for me due to the lack of oxygen. Puno was one of the highest points of my Perú-trip after all.
I don't seem to be the only one who suffered a big deal from the altitude. Even at my hotel Hacienda Puno*, they had oxygen bottles; just in case.
So as I stumbled around like a zombie and was hardly able to eat anything, they recommended I drink coca tea. While I liked the taste, there was no healing effect. Hence I bought other drugs. Those that you get at a pharmacy. Actually, they sell the tablets from an open pack – how many do you need? One? Two? Something totally unthinkable in Europe. Nevertheless, those drugs did a good job, the dizziness was gone.
On the downside, they caused an extremely unpleasant side effect: They dried out my nostril. What's the big deal – some dry mucous membrane – you're such a wussy. Ya, well, wait till your nose starts to bleed.
Oh dear, all this awe does come with a price tag, that's for sure.
Lake Titicaca
As I said, Puno would be a totally pointless town if it wasn't located right on the western shore of Lake Titicaca.
Lake Titicaca is the largest freshwater lake in South America and the world's eighteenth-largest natural lake. The almost 5,000 square kilometers in the western part belong to Perú while the 3,372 square kilometers east are Bolivian waters.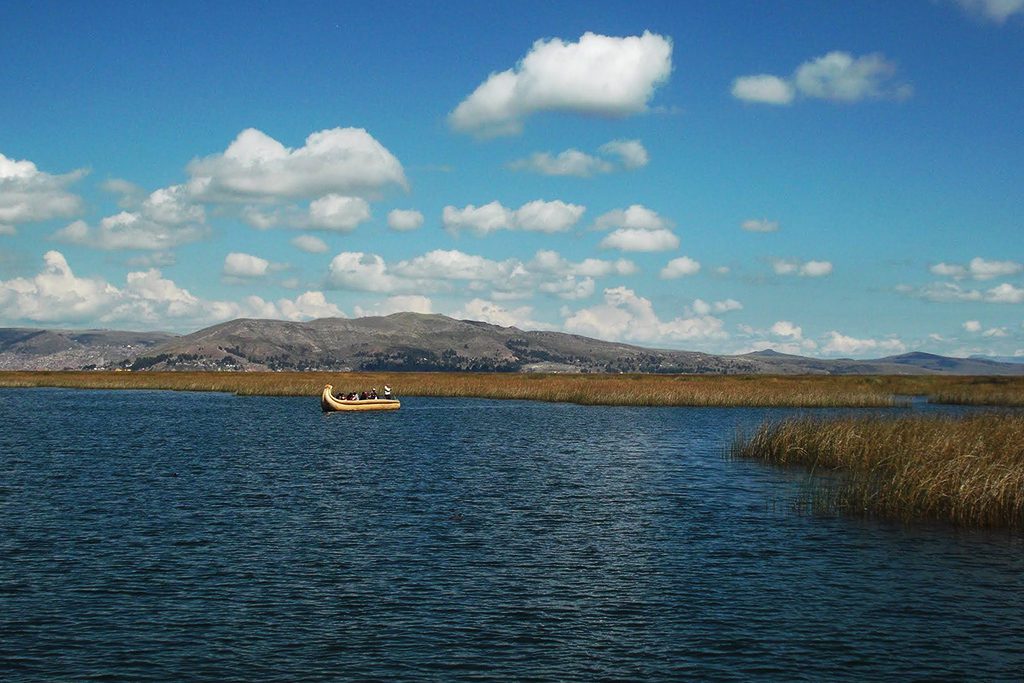 More than 25 rivers flow into Lake Titicaca, however, the only drain is the Río Desaguadero. The rest of the water evaporates.
Lake Titicaca – I'm afraid everyone connects this funny name with something unspeakable…. So, just to be clear, although the waters of the lake are disturbingly dirty, the origin of the name Titicaca derives from another origin.
However, where it stems from, is not known with certainty. Could be from the Aymara words titi which means "big cat" and kaka which translates to "gray".
On the other hand, in Quechua, titi means "lead" or "lead-colored" and qaqa is a "rock". This then would refer to the Isla del Sol in Lake Titicaca's Bolivian part.
Besides this island that is home to some relics from the Inca culture, there are many other large and small islands scattered in the lake.
The most unique ones are the floating islands of the Uros. They are man-made islands constructed from reed grass. Of the about 2,000 Uros, only a fraction is still living on these small clusters of the reed.
The Uros Islands
Today, there are over 40 small islands near the city of Puno. This number does not include the floating islands of the Uros.
Originally, the Uros began to build floating islands to protect themselves from the warlike Incas. They made their islands from layers of reed that they laid crosswise. Whenever they were threatened, they loosened their anchorage and retreated to the lake on their islands.
Today, of the about 2,000 Uros, only a few hundred are still living on their man-made clods. The number of islanders varies between 3 and 50 per islet.
The reed, by the way, is vital material for the Uros. Also, their fishing boats, their huts, and sleeping mats are made from these versatile grasses. They are even part of their nutrition.
And, of course, visitors exit the islands through the gift shop: You can buy all kinds of dream catchers and small vessels and toys made from this wonder grass.
As a matter of fact, while in the past, the Uros were fishing and weaving reed to islands and houses, slowly, they have discovered tourism as a rich source of income.
Hence, a call to the Uros islands – whether we've seen the real thing or some mockup – is an indispensable activity of each visitor to Lake Titicaca. What can I say – I was one of them.
Taquile Island
Next stop Taquile Island.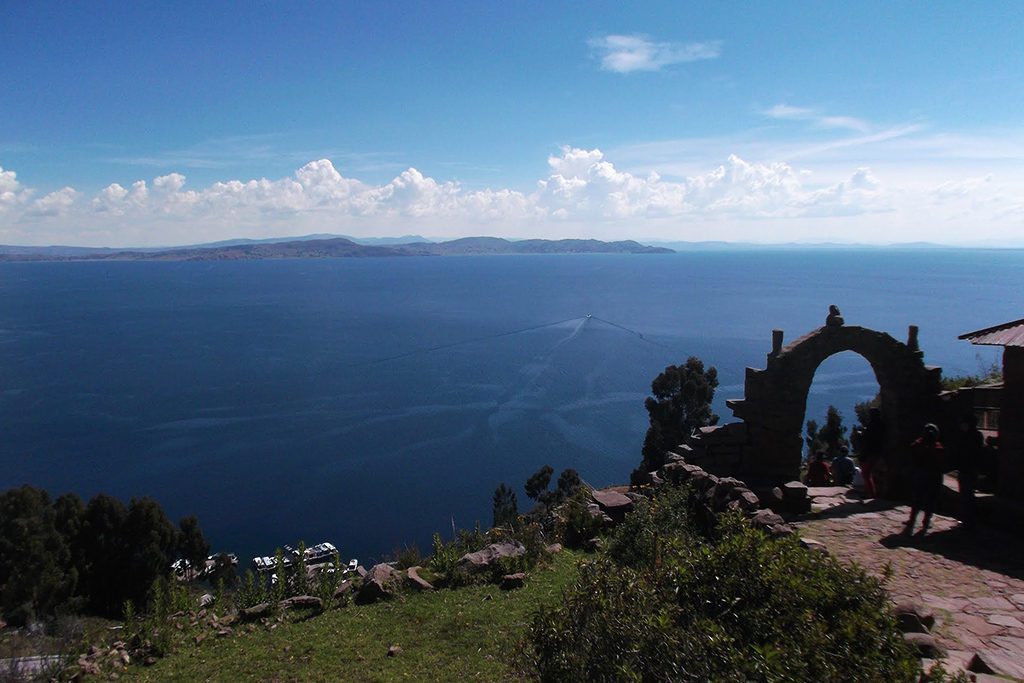 Around 2,000 Quechua are living on this island that is famous for its weaving and knitting. Interestingly, it's mainly the men who do all the spinning, weaving, and knitting. And they are very talented since their products are among the highest quality in Peru.
Taquile's textile art has even been listed by UNESCO as Masterpieces of Oral and Intangible Heritage of Humanity in 2005 and added to the Representative List of Human Intangible Cultural Heritage in 2008.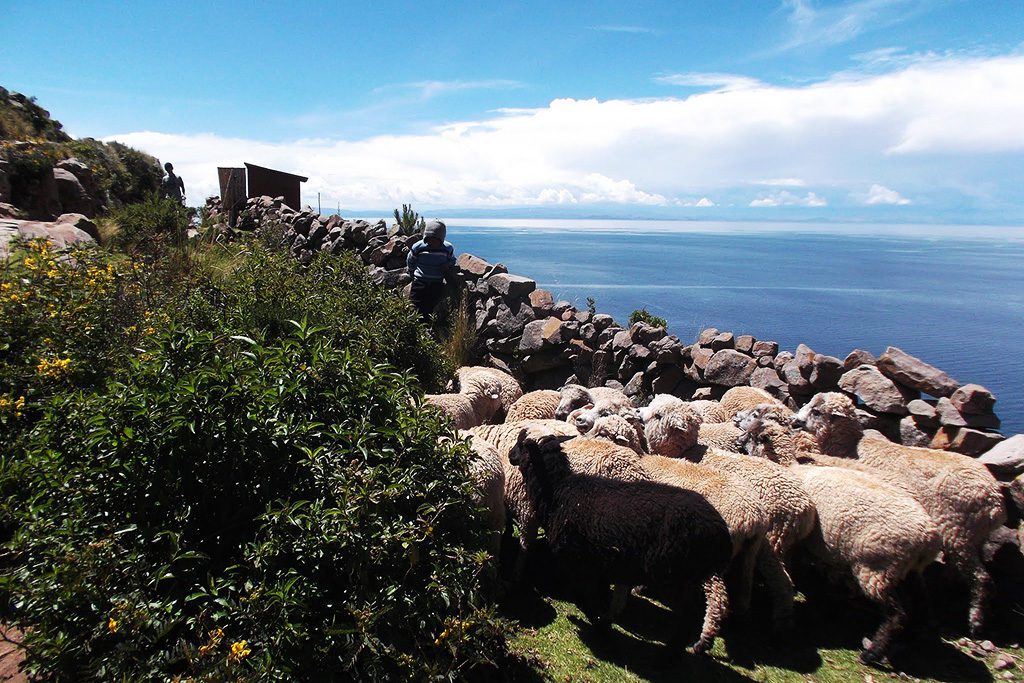 Taquile's inhabitants were discovered relatively late since they used to hide from arriving strangers.
Well, these times are definitely over. Just like the Uros, today, the island of a size of about 6 square kilometers caters mainly to tourism. At least till about 2 p. m. since most tourists visit only on a day trip.
Despite this development, interestingly, the Taquileños – just like the neighboring island of Amantaní – are still organized in a cooperative that adheres to the command ama suwa, ama llulla, ama qilla which translates to no stealing, no lying, no idleness. Therefore, locals forego the presence of a police force.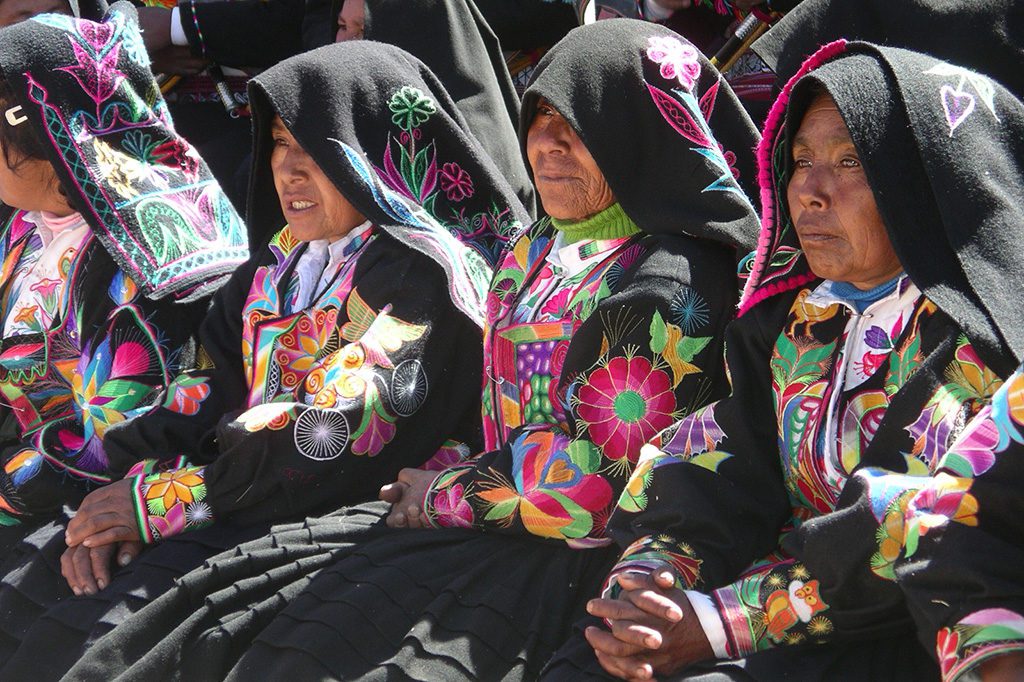 Also, to this date, any hotel construction was prevented. The approximately 40,000 yearly overnight visitors are accommodated in private accommodation. This grants the Taquileños relative economic independence. Therefore, if you stay with a family on Taquile, you certainly get a fascinating insight into the pristine life.
Going to Cusco on the Ruta del Sol
Going from Puno to Cusco – or the other way around, for that matter – you can easily add a handful of really nice sights on the way. When you book with Turismo Mer, the trip takes the entire day. Either way – literally – the trip starts at 7 a. m. and you reach your final destination around 5 p. m.
This way, you don't enjoy the Altiplano just from your bus window, you actually get to see some beautiful places, and your guide supplies you with all the necessary information.
Between Puno and Cusco, there are five official stops.
Pukará
Leaving Puno at 7 a. m., after 100 kilometers, Pukará is your first stop.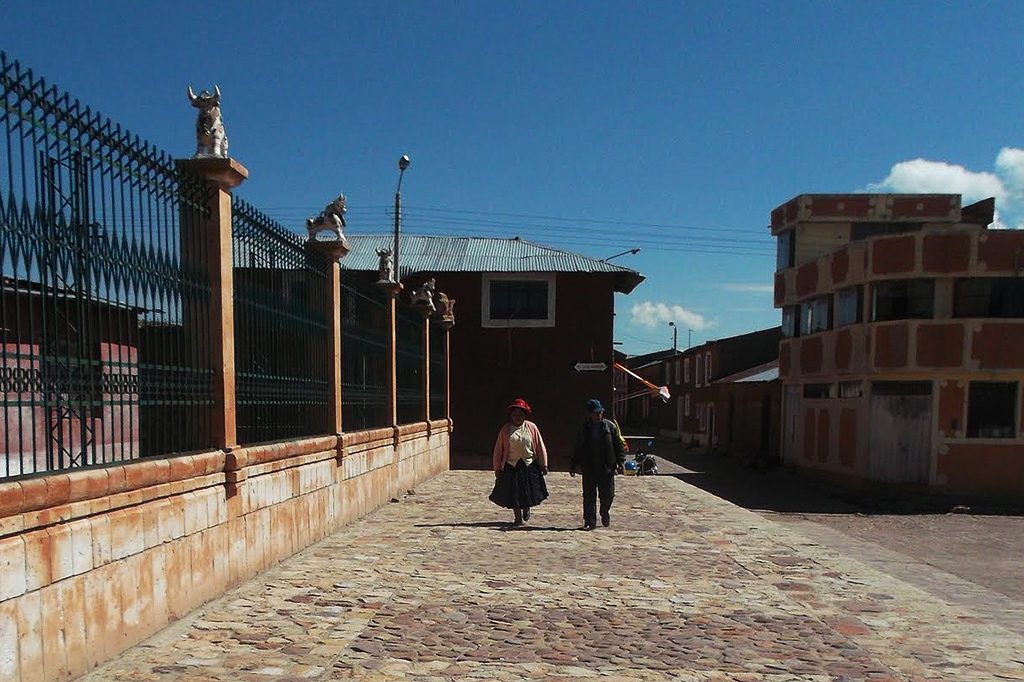 There is a beautiful cathedral from the 16th century at the town's plaza.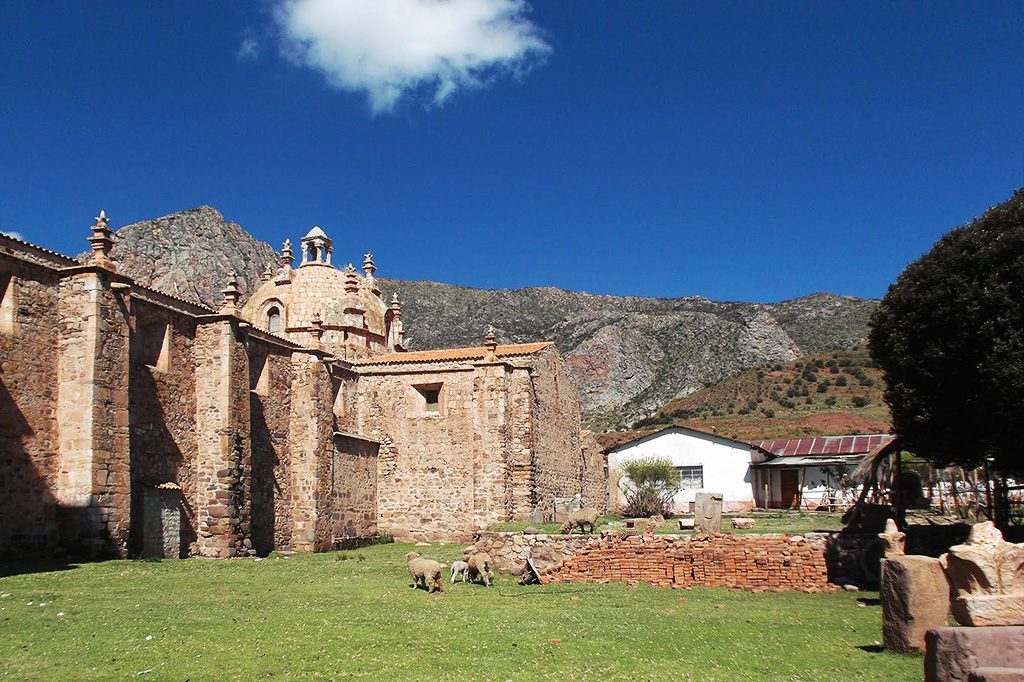 If you intend to get some ceramics for a souvenir, buy them here. The vendors around the plaza sell nice pieces at really good prices.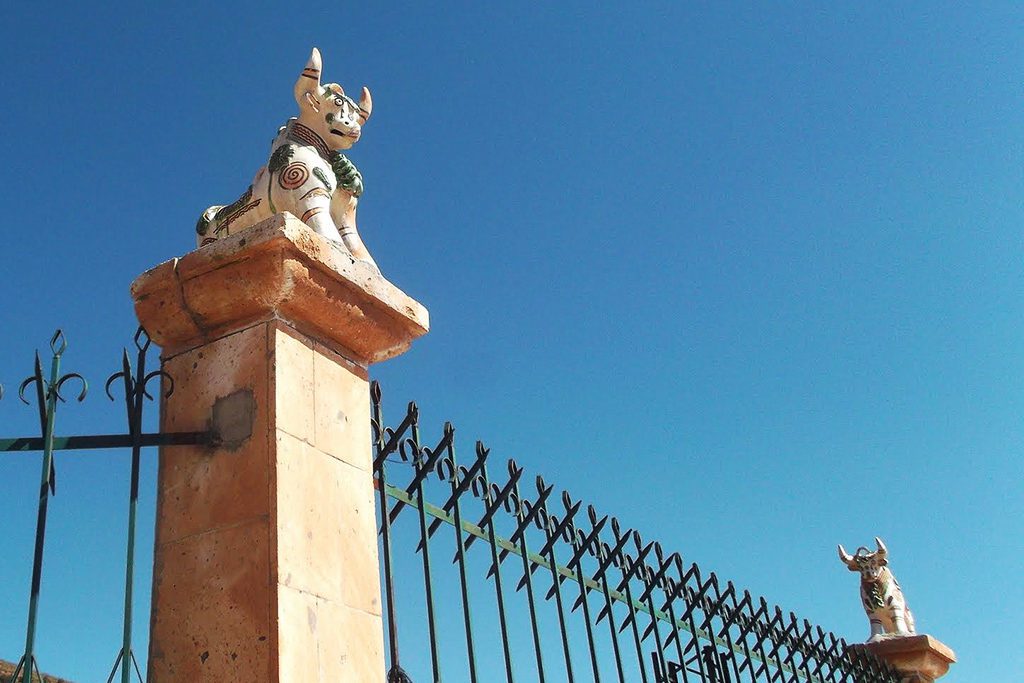 At this stop, you'll also enjoy a guided tour of the regional archeological museum.
La Raya
The Cordillera la Raya will be the highest part of your trip. You'll find yourself at 4,335 meters above sea level.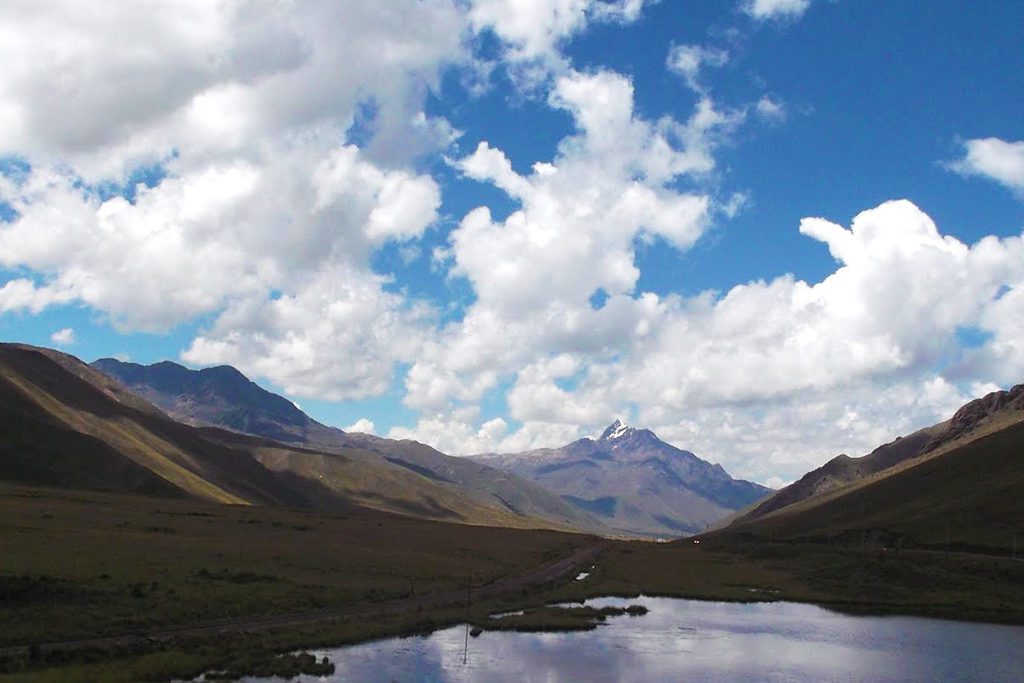 From here, you'll have a grand view of Mount Chimboya.
Pascana
Around noon, lunch is served at the Pascana II restaurant at Sicuani. Here, you cannot only sample Peruvian food but buy all sorts of knitted wear.
Also, you can take cheesy pictures with llamas and alpacas and Peruvian kids dressed as…Peruvians.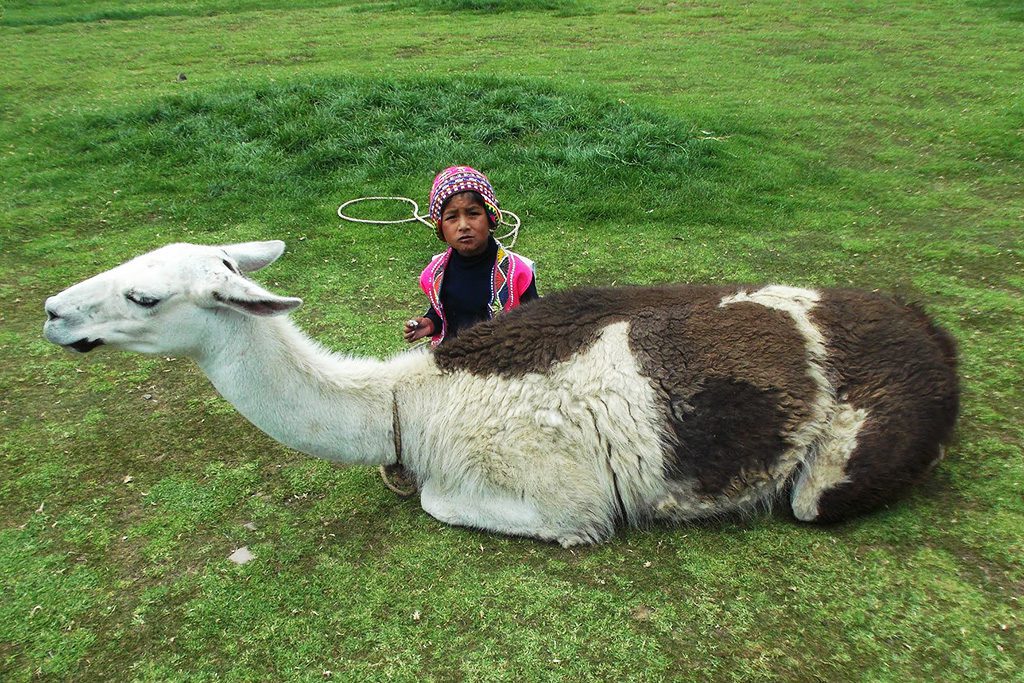 Although this part of the trip is a bit tacky, the food is really nice, considering that it is a tourist restaurant.
Raqchi
And off you go downhill!
From La Raya, you'll drop 1,200 meters to Raqchi. Here, you visit the archeological site with the remnants of the Great temple the Incas had built for God Wiracocha.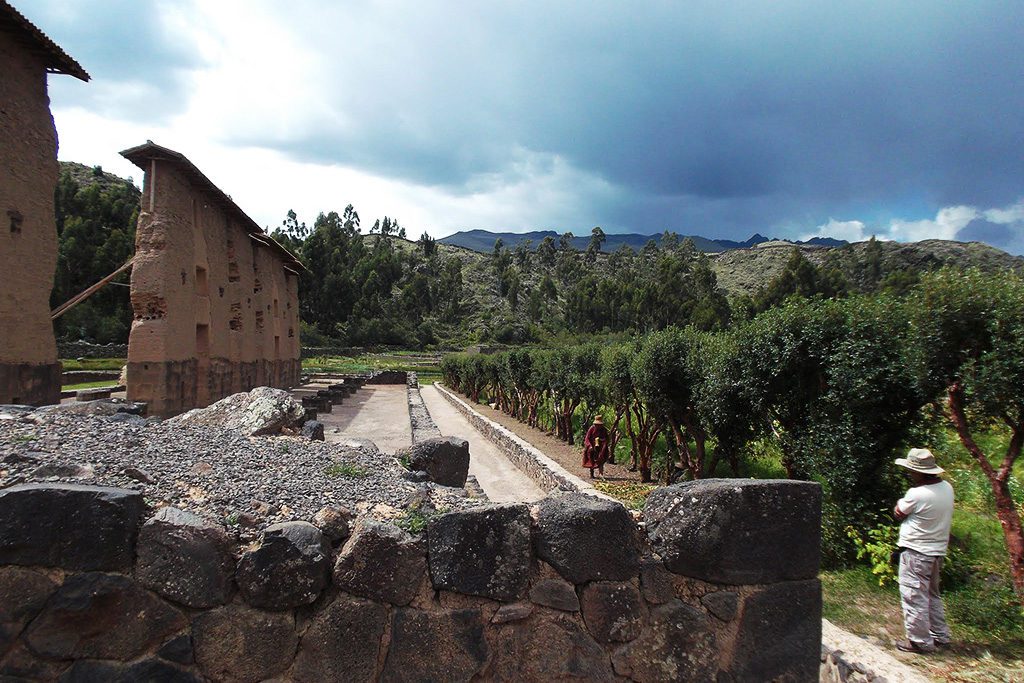 Made of volcanic rock and clay, the temple in honor of the Inca god is absolutely unique and, hence, very different from all other Inca ruins you'll get to see in Perú.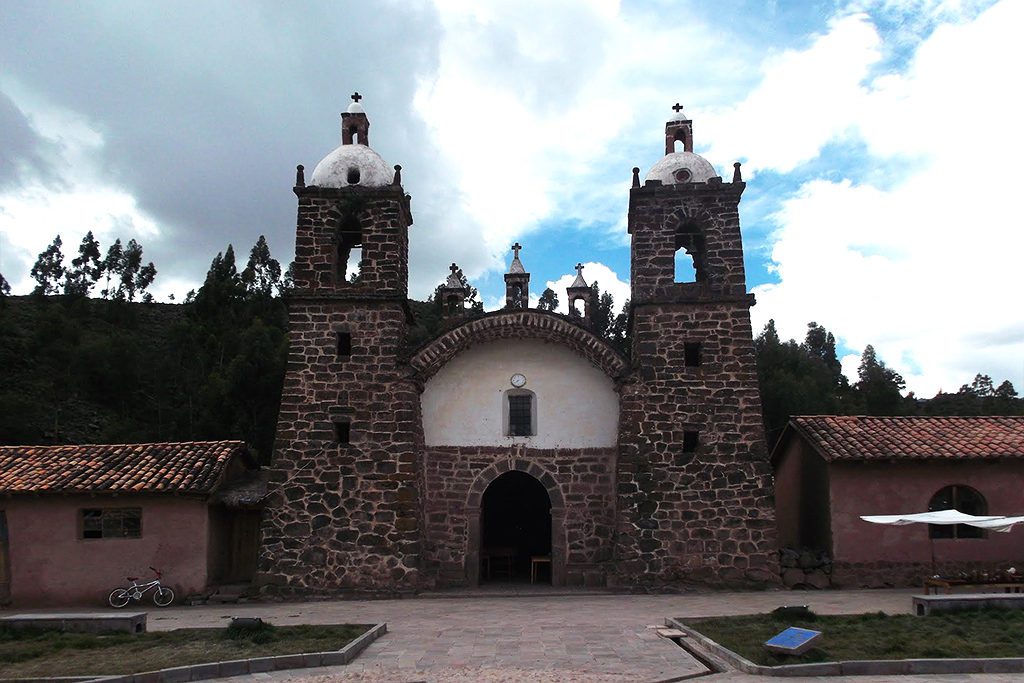 Souvenirs also here – I bought a really neat woolen wall hanging.
Don't forget to bargain gently.
Andahuaylillas
As you are getting closer to Cusco, there is only one more stop: Andahuaylillas. And nope, there is not one single typo in this word! Here, you find the really beautiful church of San Pedro de Andahuaylillas.
It was built by the Jesuits in the late 16th and early 17th centuries with architectural structures that are typical for small-town churches.
The walls are wide and made of sun-dried clay bricks. The facade is adorned with murals and two stone columns.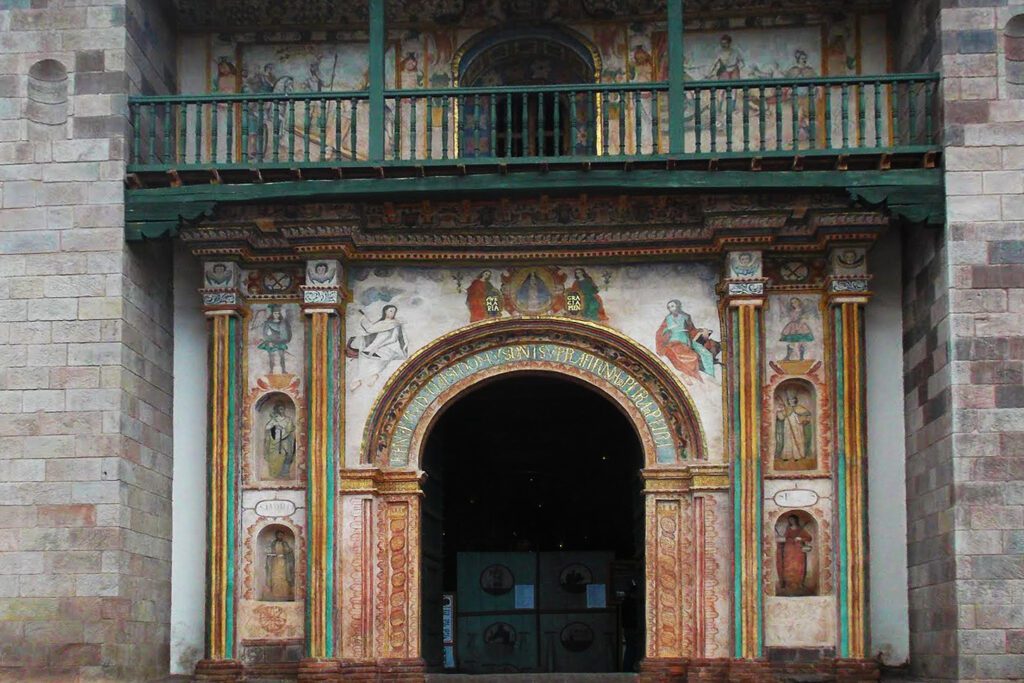 Because of the quality of its works of art like for instance the Virgen de la Asunción by Spanish painter Esteban Murillo, it is also referred to as the Sistine Chapel of the Americas. However, the church also houses a collection of paintings from the baroque "Escuela Cusqueña".
And finally, in the late afternoon, you arrive at Cusco.
¡Feliz Viaje!
Practical Information
How to Get There
By Plane
Getting to Puno is easy, however, it's all the way on the Southern tip of Perù.
The nearest airport is Inca Manco Cápac International Airport in Juliaca, about 35 kilometers from Lake Titicaca. Don't let the claim International fool you: There are exclusively domestic connections to and from Juliaca.
From there, you can go to Puno either by cab or by colectivo. Throughout the day, they are waiting for passengers across the street from the airport. The ride to Puno takes less than an hour.
However, if you want a hassle-free shuttle, you can book reliable transport in advance.
By Bus
There are comfortable buses from and to different destinations in Perú as well as Bolivia. Beware that trips take really long. So if you want to travel by bus, you might want to include various stops.
A Special Tour
If you intend to travel between Puno and Arequipa, going with the 4M Express bus company is a great option.
Pick up at your hotel is around 7 a. m. Then, there are a couple of stops on the way. You get to see – and snap – the Pampa Cañahuas at the Aguada Blanca National Reserve. They also promise a stop at the Mirador de Carlitos and at Lagunillas to observe Flamingos – in case there are flamingos to observe.
You arrive at Arequipa around noon – whereby, this strongly depends on traffic and other factors. You should not make plans for the early afternoon. At 35 USD per person, the tour is a bit more expensive than going on a regular bus, but it's also a bit more comfortable and fun.
A similar experience is the bus ride to Cusco along the Ruta del Sol. You'll find their itinerary described above.
Puno is also the last stop in Perú on the PeruHop-route; after Puno, the coach continues to Copacabana and La Paz in Bolivia.
How to Get Around
To get around the city of Puno, you can walk. However, I've suffered from altitude sickness, hence, just walking felt like heavy-duty exercise. So a cab might be a lifesaver. As with anywhere else in Perú, you should negotiate the fare beforehand and have small change ready.
For longer distances like going to the bus terminal or the airport, you might want to use an App or inquire at your accommodation.
Organized Travel
For most travellers, Puno is basically just the gateway to Lake Titicaca, the Uros Islands, and Taquile Island, and you'll do that on an organized tour.
No kidding, visiting the islands is very touristy. The boats are reaching the islands like trains at Grand Central, guides are rattling off information. And in the end, you can buy some souvenirs – such as wind chimes and containers made of straw.
The quality of your trip depends strongly on your guide. Mine was not good at all. Much show, little information. Nevertheless, I had a wonderful day and enjoyed the visits to the islands a lot.
Also, I got the tour really cheap. I didn't book ahead. When I got to Puno in the evening, I just walked in at the first tour shop at the corner Jr. Lima and Jr. Deustua at the Plaza de Armas, and booked for the next morning.
As I explained in another post, I cannot always recommend pre-booking of tours – and of hotels, for that matter – in Perú. You might pay a higher price when booking on the internet. If you have the time and the nerve, just go to one of the offices and bargain a little bit. Price-wise, you might be better off.
On the other hand, especially if you don't have much time and just want to go on a hassle-free tour, you might want to check out these tour offers:
Where to Stay
Since the trips to the islands start in the morning, most visitors spend at least one night in Puno. I stayed at the Hotel Hacienda Puno* and liked it a lot, mainly for the very convenient location two blocks from the Plaza de Armas. Also, the breakfast room on the 6th floor is just wonderful – although I wasn't really able to enjoy the food since I felt so sick from the altitude. All I was able to swallow was coca tea and some crackers.
What I disliked was that they first booked me into a room right next to the garage – as if the natural lack of oxygen wasn't bad enough. Nevertheless, as soon as I complained, they gave me another room that was much nicer.
However, here is a choice of various accommodations around Puno*:
Where To Eat
In the sidestreets around the Plaza de Armas are restaurants in abundance. The food is excellent everywhere – like all over Perú.
As a matter of fact, one of the best dinners I had in Peru was served at the "Tradiciones del Lago" at Jr. Lima 418.
It was their special Alpaca a la romuñay con guarición de puré de quinoa – Alpaca with quinoa in mashed potatoes. Melts in your mouth!
Cash And Cards
Most larger businesses in Puno are accepting credit cards. However, many still prefer cash – and you often get a small discount if you pay with Soles.
There is a high density of banks and ATMs between Jirón Deustua and Libertad east of Jirón Ayacucho.
Note that although there are many banks in the city center and all of them have an ATM, at some of them, I was not able to withdraw cash – with a perfectly fine credit card. If this happens to you, don't panic, just try another bank.
The exchange rate is 1 US$ = 3.96 PEN current rate resp. 1 €UR = 3.95 PEN current rate as of November 2022. Credit cards are widely accepted.
Language
Since Puno is one of Perú's tourist hotspots, at least people who work in tourism speak quite good English. Nevertheless, it's always a courteous gesture to learn at least some basic vocabulary when visiting a country. Therefore, you might want to brush up on your Spanish on babbel.
Puno and its amazing surroundings were only one of many beautiful stops on my tour through Perú. To read about the others, go to the main post and take your pick! There, you'll also find further relevant information on money, communication, and more.
To read a post on the mountainous region around Arequipa and the Colca Canyon, Puno and Lake Titicaca as well as Cusco, the Sacred Valley of the Incas, and Machu Picchu, go to this special post.

Pinnable Pictures
If you choose to pin this post for later, please use one of these pictures:
Note: This post is being regularly completed, edited, and updated – last in November 2022.
Did You Enjoy This Post? Then You Might Like Also These:
* This is an affiliate link. If you book through this page, not only do you get the best deal. I also get a small commission that helps me run this blog. Thank you so much for supporting me!