In this post, you'll find excellent itineraries that will miraculously transform an annoying layover at one of the six London airports into a brief extra vacation of up to 24 hours. However, since my itinerary is so inspiring and fun, make sure you don't miss your connecting flight!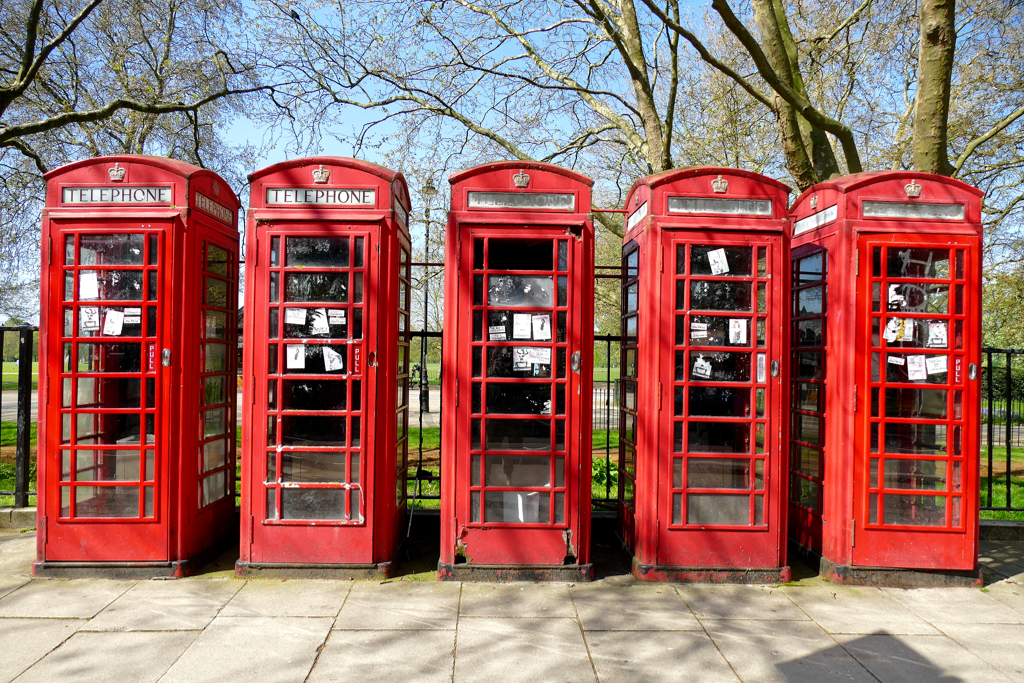 Welcome to London
The first time I enjoyed air travel I was still a child and went with my parents to Tenerife. At that time, travelling by plane was such a big deal that they actually took pictures of all passengers as they were leaving the aircraft.
Anyway, many years later, it was time for my second take-off. This time, I was by myself and flew to London to spend two weeks in a small bedroom of an English guest family. Sadly, this time nobody took a picture of me as I was arriving at Gatwick airport.
Nevertheless, I had a fantastic time! I mean, show me a teenager who isn't taken by London by storm!
Since then, I visited London many times and have probably seen all the major and even minor landmarks and tourist attractions. I'm introducing some of them in this post.
However, if you have more time to spend in the city or if you've already checked off all the most iconic sights, you'll appreciate my post LONDON – Off the Beaten Path where I'm introducing some unexpected spots and more hidden gems.
Bus since for now you have only 24 hours to enjoy the city of London, let's jump right in.
Local Currency
1 US$ = 0,80 GBP respectively 1 €UR = 0,88 GBP as of June 2023. Here you can check the current rate.
Emergency Contacts
For the Police, Fire Department, as well as Ambulance call 112 or 999.
National Airline
Airports
Heathrow / IATA Code LHR
Gatwick / IATA Code LGW
Stansted / IATA Code STN
Luton / IATA Code LTN
London City / IATA Code LCY
Southend / IATA Code SEN
Tourist Info Online and Onsite
City of London Information Centre
St. Paul's Churchyard
London EC4M 8BX
Phone: +44 – 20 – 7332 3456
Email: cic@cityoflondon.gov.uk
Going Downtown and Back
Heathrow Airport is connected to the city center by the Heathrow Express going to Paddington Station in only 15 minutes, every 15 minutes.
A one-way ticket costs 25 GBP, and a roundtrip sets you back 37 GBP. A cheaper option is the Elisabeth Line which was officially opened in 2022. It also connects Heathrow with Paddington, takes 30 minutes, and costs 12.80 GBP one way.
Gatwick Airport is connected with the Victoria Station in the city center by the Gatwick Express, local trains, and coaches. Express, the ride takes about 30 minutes and costs 20.70 GBP. The trains take a bit longer and tickets are around 18 GBP. Finally, there is also a bus. It can take up to two hours, but tickets start at only 10 GBP.
There are also buses connecting Heathrow and Gatwick. They take at least 70 minutes and cost 15 to 20 GBP, depending on the company.
These are the two main airports. Please, check connections between the city center and Stansted, Luton, London City, and Southend by clicking on the links.
Note that there is luggage storage at all London airports.
Morning Activities
Note
Please note that by putting together these guides, I'm presuming that you are coming to the city center either from Heathrow to Paddington or from Gatwick to Victoria Station since these are the two hubs where a longer layover is most probable. If you are coming from a different spot, please join our party at either of the two above-mentioned spots.
As you get from Heathrow to Paddington Station, you just need to walk three blocks south to find yourself at London's most famous greenery Hyde Park. Hyde Park is one of the largest as well as most famous city parks in the world.
Make your way southeastward across the park to the square surrounding Wellington Arch. This arch was initially constructed as an entrance to Buckingham Palace. Later it became a victory arch proclaiming Wellington's defeat of Napoleon. Apart from the arch, you'll get to see also some statues and memorials remembering Britain's military glories.
If you are coming from Gatwick Airport and joining our walk from Victoria Station, you simply need to walk up Grosvenor Place to Wellington Arch.
As you step through Wellington Arch, you'll find yourself on Constitution Hill, a road leading to the western end of The Mall just in front of Buckingham Palace. The stroll down Constitution Hill is particularly pleasant on Sundays and public holidays when it is closed to traffic.
It won't shock you that Buckingham Palace has been the official residence of the British monarchs. It is also used for official state occasions and foreign heads of state are received there, too.
Welcome to the Royal Crib
But even if you happen to be a commoner, you are most welcome at Buckingham Palace, albeit, you have to fork out about 45 GBP, depending on which parts you want to see.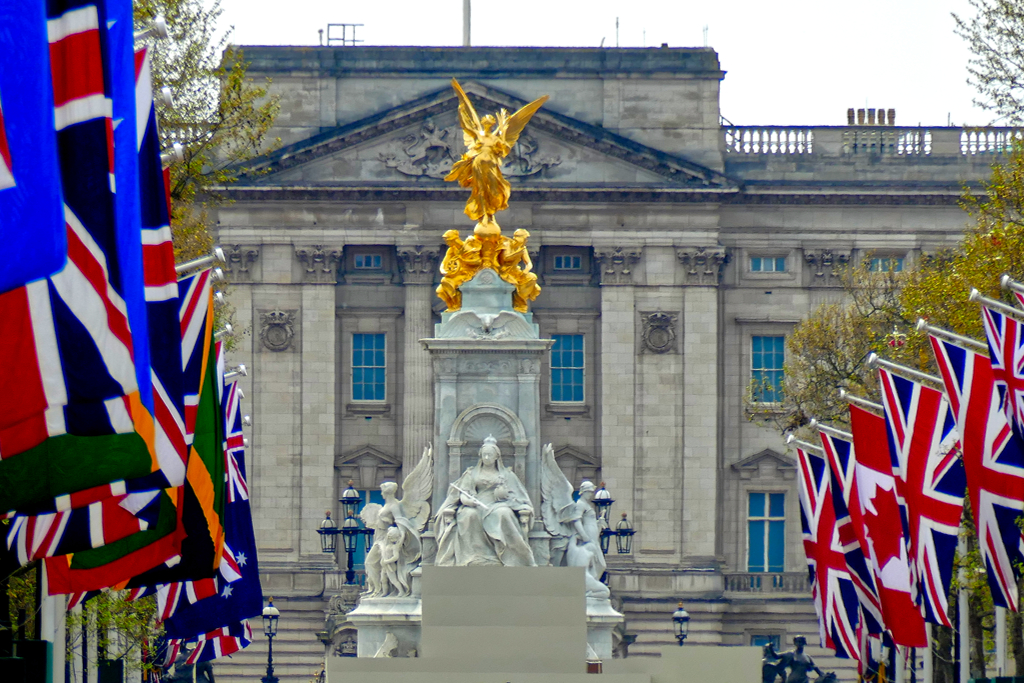 In addition to the opulent rooms of Buckingham Palace, you can visit for instance also the Royal Mews. These former stables were converted into storage space for iconic Royal vehicles like the Golden State Coach that has been used for every coronation since 1821.
Make sure to check out all your visiting options on this website* beforehand.
The broad boulevard leading eastwards from Buckingham Palace is called The Mall. The six-lane road, which is lined with wide sidewalks, is closed to traffic on Sundays, public holidays, and on ceremonial occasions. During state visits, the King, his escort, and the guest drive up The Mall which is then decorated with the flags of both states.
Again, I presume you're not an official state guest, hence, you have to walk. This should be totally fine since The Mall is a beautiful boulevard lined with lush greeneries.
The Final Stop
Where The Mall, Pall Mall, and Whitehall come together is Trafalgar Square.
In the center of what undeniably is London's most famous square stands Admiral Lord Nelson, and to grant him a better view, he's on top of a 51 meters high column. To the north of Nelson's Column are two fountains created by Sir Edwin Lutyens.
At the southern corners of the square are the statues of Generals Napier and Havelock, and George IV is sitting on a horse in the northeastern corner. Finally, a bronze bust of Admiral Cunningham stands next to the steps of the National Gallery.
And Trafalgar Square is where our morning walk ends as we will enjoy lunch at the café of the wonderful Anglican Church St Martin-in-the-Fields standing on the eastern side of the square.
Morning Activities
Rain in London? Quite a classic yet not a problem since this way, you'll have enough time to explore some of London's world-famous galleries. And amazingly, visiting all those amazing venues is probably the cheapest way to enjoy the city since most museums in London are free. So access to the four galleries that I'm introducing in this post is absolutely free of charge.
To get to the first venue at Trafalgar Square, take the Bakerloo Line from Paddington to Charing Cross or bus #24 straight to Trafalgar Square if you are coming from Victoria Station.
National Gallery
The National Gallery is considered one of the most comprehensive and significant art museums in the world.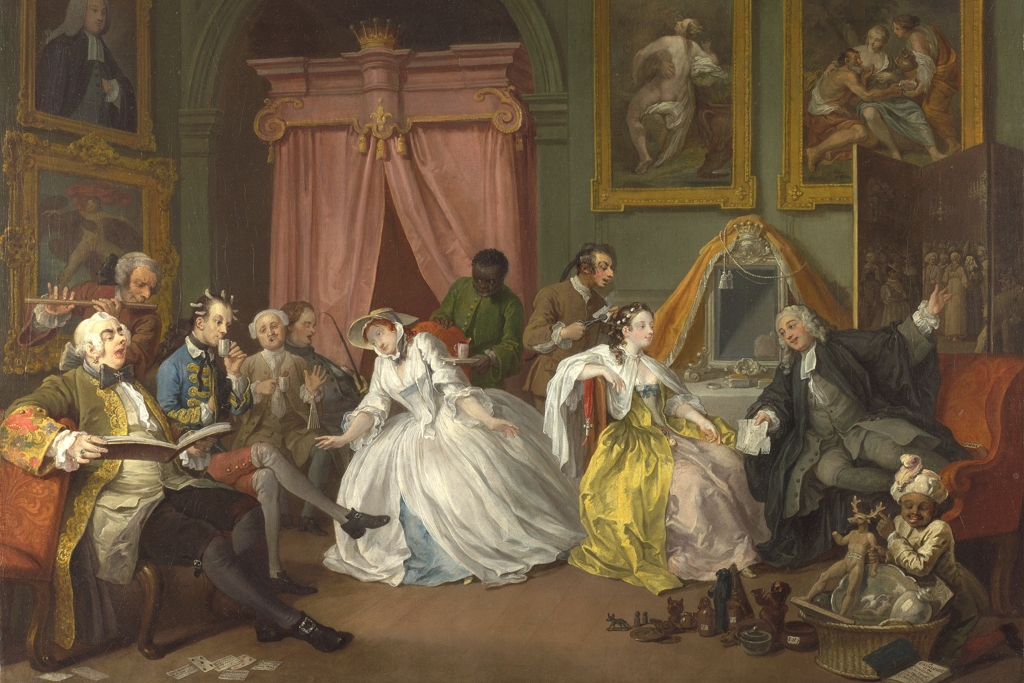 It was established when the British government bought the collection of Russian banker John Julius Angerstein in 1824. Today, the collection of paintings consists of around 2,300 works from the 13th to the 19th century. Obviously, there is a vast number of British artists such as Thomas Gainsborough, Sir Joshua Reynolds, and George Stubbs. However, you also get to admire the Italian Renaissance, Spanish and Dutch Baroque, as well as French Impressionism.
The National Gallery opens every day from 10 a. m. to 6 p, m. and on Fridays until 9 p. m. Although access to the permanent collection is free, booking a ticket is highly recommended.
National Portrait Gallery
I must admit that the National Portrait Gallery is probably my very favorite museum in London. As it houses portraits of each and every King and Queen there ever was on the island, it allows you to walk through British history in a very entertaining way.
Opened in 1856, the collection consists of paintings, sculptures, photographs, and drawings. The museum's very first picture is the so-called Chandos portrait of William Shakespeare. Next to alluring self-portraits by William Hogarth, Sir Joshua Reynolds, and Sir Peter Lely, to name just a few, there are also portraits of celebrities that are still alive and kicking. However, this has been permitted only in 1969.
In addition to the permanent collection, the gallery also organizes temporary exhibitions as well as the annual BP Portrait Prize competition.
The National Portrait Gallery opens every day from 10.30 a. m. to 6 p, m. On Fridays and Saturdays, they are closing only at 9 p. m.
No matter how hard it rains: To get to the lunch place, you only have to cross the street.
Lunch
The Anglican Church St Martin-in-the-Fields is my absolute favorite house of worship in London. Located off Trafalgar Square, it was built between 1721 and 1726. The shape of the facade with a tower integrated into the portico was an absolute architectural novelty, and the architect James Gibb was harshly criticized for it. Nevertheless, it was eventually often imitated. It didn't inspire only London's church architecture in the 18th century, but became a model for many churches around the world.
But although I'm always in support of the daring and revolutionary, all this is not what makes it my favorite church in the city. The main reason are their many great activities: There are all kinds of concerts held in the church as well as in the café that's located in the crypt.
Every day, hot and cold dishes are served from 11 a. m. to 2 p. m. From Thursday to Sunday, they are available throughout the day. Small snacks and drinks are obtainable at any time.
Afternoon Activities
After a lovely lunch in an unusual setting, it's time to get in touch with Britain's center of power. The broad boulevard Whitehall got its name from the former Palace of Whitehall which was mostly destroyed by fire in 1698. Today, only the Banqueting House is what remains from the former palace.
Apart from this magnificent building, you'll also get to see government buildings like the
Admiralty, the Old War Office, the Horse Guards, the Ministry of Defence, the Foreign Office, and Downing Street 10, to list just the most important ones. Also, in the center of the road, impressive monuments honor George Duke of Cambridge, Field Marshal Earl Haig, and the Women of World War II.
The Center of Power
As you reach Parliament Square, you'll have a fantastic view of London's most iconic landmark, the Great Clock of Westminster, better known as Big Ben. It's nicknamed after the heaviest of the clock tower's five bells. Four mechanics, the so-called Keepers of the Great Clock, work around the – pun intended – clock to keep it working properly.
To the south is Westminster Abbey. Not only were most of the British Kings and Queens buried here until the end of the 18th century. Also, the Monarchs of Great Britain are crowned here.
There are various options to visit the Abbey and the adjacent buildings and facilities for 27 GBP. Booking tickets in advance is highly recommended, and you can do so right on this website*.
Towards the River Thames is the Palace of Westminster. Built between 1840 and 1870 in the neo-Gothic style, it is the seat of the British Parliament. Here, the parliament consists of the lower House of Commons and the upper House of Lords. Whether you're a lord or a commoner, you can visit the palace either self-guided for 25 GBP or on a guided tour that costs 32 GBP. However, keep in mind that it's a functioning parliament so public visiting times are very limited. Therefore, make sure to book a tour that suits you well ahead on this website*.
Thames Cruise
Once you've made it to the banks of the river, you should by no means miss out on a cruise. Various companies are sailing alongside London's landmarks including St. Paul's Cathedral, The Shard, the Tate Modern, the quirky Globe Theatre, and many more.
Knowledgeable skippers will inform you about London's rich history and share the secrets of the city's famous landmarks. If you prefer, you can use audio guides with commentary in six languages.
There are many different routes starting at 12.40 GBP. Check out the cruise that suits you best on this website*.
The sea air will make you hungry. So, right after the cruise, we're off to dinner at London's oldest fish fryer, Rock and Sole Plaice. For the easiest and shortest way to Covent Garden, you might want to disembark at the Embankment Pier.
Afternoon Activities
British Museum
Spread over three floors, the British Museum is one of the world's largest and most important cultural history museums. The classicist building was completed in 1848.
Today the museum houses around eight million objects that illustrate mankind's complete history. It is famous for its collection of Egyptian mummies and the Rosetta Stone. However, there are fierce controversies about how the museum got hold of certain exhibits like the Elgin Marbles from Athens and the Benin Bronzes among other artifacts. Today, the way they were acquired would commonly be called theft. In this context, the name British Museum is a tad misleading.
The British Museum opens every day from 10 a. m. to 5 p. m. On Fridays, they are closing only at 8.30 p. m. Visit of the permanent collection is free of charge.
Sir John Soane's Museum
Just a short ten-minute walk south of the British Museum is the quirky yet highly interesting Sir John Soane's Museum.
Today's venue is made up of the three former homes of Sir John Soane that have been merged together. They were turned into a museum in 1837 after Soane's death.
Soane's collection is more than vast: This architectural mastermind collected basically everything. He even acquired an alabaster sarcophagus of Seti I. It stands in the Sepulchral Chamber. The arrival of the sarcophagus was actually celebrated by a three-day extravaganza.
Kinda borderline ingenious is the so-called Monk's Parlour. It is fully furnished and decorated by eerie medieval gargoyles. This stuffy place was allegedly the drawing room of Soane's imaginary friend, the monk Padre Giovanni.
Soane was definitely a colorful character with a wild imagination.
Although Soane's museum is comparatively small, you can easily spend hours there.
Sir John Soane's Museum can be visited free of charge from Wednesday to Monday between 10 a. m. and 5 p. m.
The dinner place Rock and Sole Plaice is only a ten-minute walk west of Soane's crazy museum. If that's too much to walk in the rain, you can hop on bus #5 and get off at the Saint Giles High Street stop.
Dinner
Rock and Sole Plaice is one of the oldest fish friers, the so-called chippies, in London. You can choose from different battered fish like cod, haddock, and plaice. Then, add chips and some of the traditional fixings and you're in for a treat.
This no-frills classic with outdoor seating is located in the Covent Garden area and opens every day at noon and closes at 11 p. m., on Sundays already at 10 p. m.
Nightcap
The charming pub The Cross Keys is right next door. It has everything a real London pub needs.
It's dark and cozy and decorated with lots of brass and copper. Put one foot on the bar's footrest, let your hair down, and make yourself at home.
In the midst of the everchanging city of London, The Cross Keys has been a fixture since the 1840s.
To get back to your hotel at Paddington, take either the Central Line or the Elizabeth Line at Tottenham Court. Unfortunately, there is no direct connection to Victoria Station. You either need to go from the Covent Garden stop to Green Park by Picadilly Line or by Central Line from Tottenham Court to Oxford Circus. At either stop, you need to change to the Victoria Line and get off at the same-named station.
Accommodation
With almost 20 million visitors per year, London is the most visited city in Europe. Consequently, there is a wide choice of accommodation, however, rooms in central locations are ridiculously expensive, indeed. In general, you have to do a lot of research and book well in advance to get a halfway acceptable price. Nonetheless, The Pride Of Paddington* is just across from the station which is crucial especially if you have to catch an early train to Heathrow Airport. Also, it is close to many points of interest.
If your flight leaves from Gatwick Airport, you might want to stay close to Victoria Station, and the citizenM* is a great choice considering the price-value ratio.
Nevertheless, on this map, you can choose convenient lodging options according to your budget and favorite location in London*:
Map
This map should help you to easily find all the wonderful places I'm introducing in this post. To switch between the itineraries for a sunny and a rainy day just open the legend at the left upper corner and you can hide or unhide the respective layer as you wish. This way, the map will show only the section you really need and be more clear.
Pinnable Pictures
If you choose to pin this post for later, please use one of these pictures:
Did You Enjoy This Post? Then You Might Like Also These:
* This is an affiliate link. If you book through this page, not only do you get the best deal, I also get a small commission that helps me run this blog. Thank you so much for supporting me!
Icons: money bag by Roundicons from www.flaticon.com, police car, train, sun, glass, and bed by Freepik from www.flaticon.com, takeoff plane and board made by ultimatearm from www.flaticon.com, info made by Roundicons from www.flaticon.com, umbrella made by Kiranshastry from www.flaticon.com, food plate by Vectors Market from www.flaticon.com