Have you ever heard of Kecak, the famous fire and trance dance on the island of Bali – and did you know that it was a German invention?
When travelling, I love to attend folkloristic spectacles – due to the language barrier preferably dance shows. In Kandy on the island of Sri Lanka, I saw a classic dance performance. Then, in Chang Mai in Thailand, it even came with a traditional dinner.
However, one of the very first folklore performances I had the joy to witness was on the island of Bali. They have this really unique spectacle called Kecak. Here, a quirky choir of men raps and they get themselves into kind of a trance. Then, expressively dressed actors are performing as dramatically as can be.
It's truly gripping. As a matter of fact, it's so exotic and mysterious that no one would ever think that it was invented by a German.
Kecak
The Baseline
Kecak is a dance drama. The spectacle's backbone are up to 100 males, covered in nothing but black and white checked loincloths.
While they are standing respectively sitting in a circle, they embody the helpers of prince Rama, namely a mythological army of monkeys. With changing pace and volume, they rap Kecak Kecak Cak A Cak Cak while swaying their upper bodies and performing evocative movements with arms and hands.
In an antiphone, a solo singer recites verses based on elements of the Indian epic Ramayana.
The Story
Accompanied by the men's tapestry of sound, the main characters join the circle. Most importantly, there is Rama, the major Hindu deity. Then, his wife, the Hindu goddess Sita, joins in.
According to the Ramayana, she is abducted by Ravana, the king of the fortress of Lanka. Today, by the way, this place is identified with Sri Lanka, obviously.
Thanks to Rama's ardent devotee ape-general Hanuman and the eagle-shaped messenger of the god Garuda, Sita can return safely into her husband's arms.
These dancers who represent the core Ramayana characters are an essential part of the dance. Very often, female dancers play Rama, his younger brother Lakshmana and his wife Sita as well as the Golden Deer. Those characters require gentle and smooth movements. The female dancers are trained in these styles. Male actors play aggressive and muscular characters such as Hanuman and Ravan.
Trance rituals often accompany certain sections of the Kecak, for instance during the portrayal of the burning of Hanuman. The dancer playing Hanuman is first blessed by a priest. Then he can enter in a state of trance for not feeling the burn from his fire-kicking dance.
Adaptions of Kecak
Although Kecak has its roots in the old Balinese trance dance Sanghyang, it has only existed in its current form since around 1930.
The idea for Kecak originally came from the German painter Walter Spies.
Also, the Kecak music style and the instrumental ensembles with the jaw harp genggong do not stem from traditional Balinese music. They were also introduced only in the 1930s.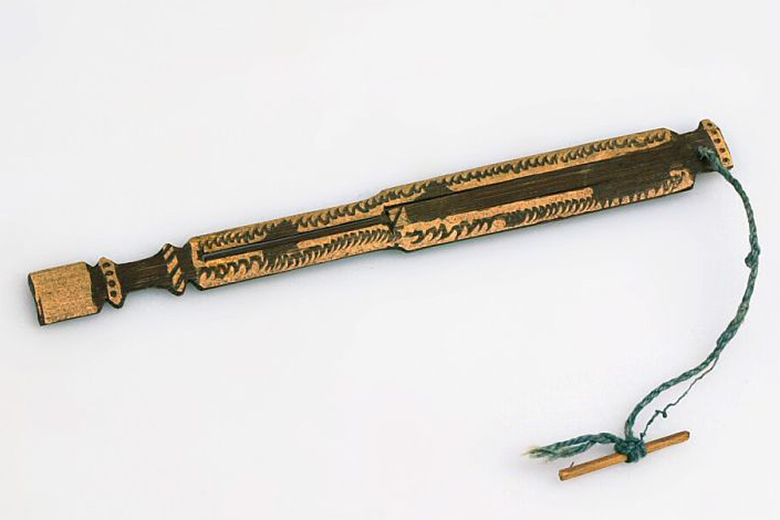 Since Kecak is so stirring, mysterious, and dramatic, it represents everything we associate with the enigmatic island of Bali, somewhere far away bordering the Indian Ocean.
In Movies
So it's no wonder that Kecak found its way into some contemporary works in the western hemisphere. Federico Fellini used the spiritual Kecak singing in his movie Satyricon and so did the Coen brothers, utilizing it as an uncanny accompaniment of the most violent scenes. A Kecak performance can be seen in Ron Fricke's film Baraka.
In Music
Mike Oldfield was probably the first musician to incorporate Kecak singing in his tracks. First, he used them in his song Bones in 1984, and later in The Wind Chimes in 1987. He was followed by Japanese composer Kitaro who used a Kecak recording in the track Magical Wave in 1992. His compatriot, video game music composer Hiroki Kikuta, used the rhythm of the Kecak for the song The Oracle in the video game Secret of Mana, which was released in 1993.
In 1995, the German electronic dance music formation RMB sampled the chant of Kecak in the track Chakka Chakka on their album This World is Yours. Finally, in their song Goodbye Sober Day, the group Mr. Bungle converted the Kecak singing into a kind of hard rock version in 1999.
All this wouldn't have been possible without Walter Spies' introduction of Kecak in the 1930s.
Walter Spies
The Early Years
Walter Spies was born on September 15, 1895, in Moscow into a well-respected German merchant family. His father was Germany's vice consul, the family had lived in Russia for generations.
Hence, Walter Spies grew up in Russia as well as in Germany where he attended an elite high school in Dresden. Already then, he was enthusiastic about art and impressed by the then-progressive artist group Brücke.
It's not surprising that young Walter was drawn to the arts. His siblings were the well-known composer and conductor Leo Spies and the dancer Daisy Spies, after all.
Although Spies never got an academic education in the arts, we began a vivid correspondence with the famous German painter Otto Dix. Also, he deeply admired Swiss painter Paul Klee and Russian-born Marc Chagall. But Spies was not only an enthusiast when it came to paintings. He was also fascinated by the – then silent – movie. Not only did he work on Friedrich Wilhelm Murnau's world-famous Dracula movie Nosferatu. For a few years, he also was the director's partner.
In 1920, Walter Spies moved to Berlin. There he got involved with gay bohemia. The avant-garde, strictly anti-bourgeois artists' association Novembergruppe showed some of Spies' works in their annual presentation. Later, he even had an exhibition at the Amsterdam Stedelijk Museum.
Wanderlust
Despite his successes in Europe, the artist's wanderlust grew as he discovered a book with photos of Bali, an island that today belongs to Indonesia. At that time, however, the region was still part of the Dutch East Indies, hence a colony.
As an unskilled ordinary seaman, Spies boarded the SS Hamburg that brought him to Java in 1923. In his letters, the ex-pat described the Javanese as incredibly beautiful, delicate, brown, and aristocratic while he considered the Dutch colonialists boorish, stupid, and narrow-minded. Quickly he learned to speak the Indonesian language.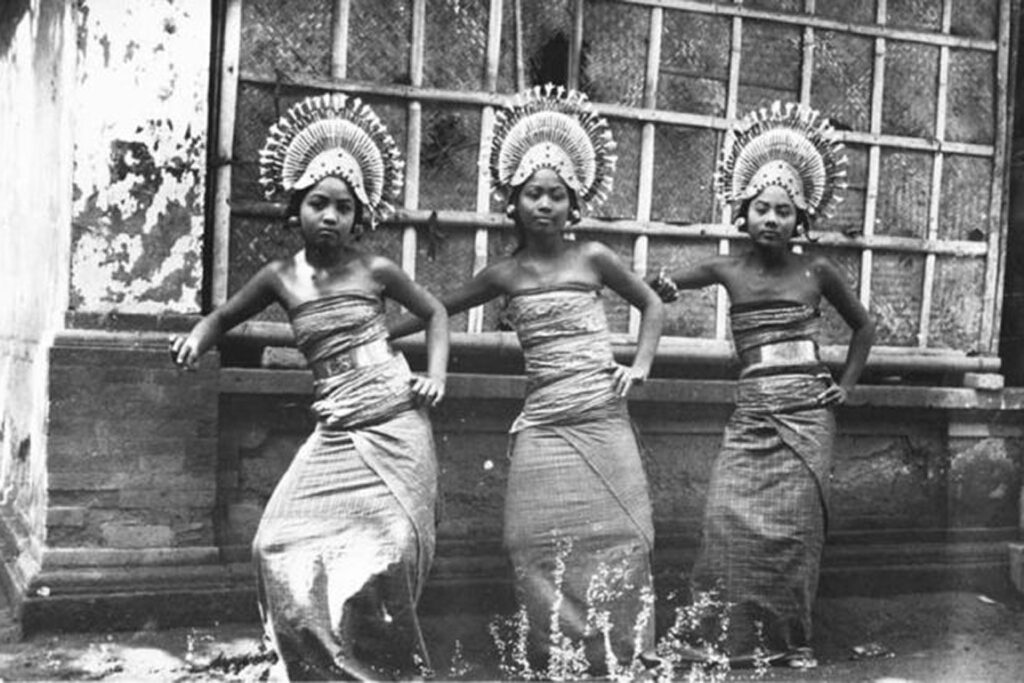 Spies earned his living as a musician. For a while, he even conducted the court dance orchestra of Sultan Hamengkubuwono VIII. He also learned to play the gamelan and kendanh instruments, and composed and tried to develop a new type of musical notes. He wanted to run wild and create a whole new existence. Very similar to French painter Paul Gauguin, he slowly began to despise European civilization.
Home Is Where The Heart Is
In 1927, Spies continued his voyage to the island of Bali where he began to study the Balinese culture. Supported by Prince Cocorde Gede Agung Sukawati, he reformed Balinese painting and established gamelan music ensembles. He initiated the artist organization Pita Maha, campaigning for Indonesian artists. Finally, he built a house in the small town of Ubud.
In the 1930s, this house became the international cultural center of Bali.
Artists, musicians, writers, explorers, and actors from all over the world were his guests. Charlie Chaplin commissioned Spies' painting Deer Hunt. Vicki Baum wrote her bestseller Love and Death in Bali there, and the American ethnologist Margaret Mead became his close friend.
But from 1937 on, Walter Spies found himself in a dilemma. On the one hand, he had fled to the seclusion of Bali. On the other, he was helping to develop the island for tourism.
Actually, to this date, you can rent the house Spies built near the Gunung Agung volcano. As a matter of fact, Mick Jagger and David Bowie lived in Walter Spies' mountain house.
A Dark Epoch
At the end of the thirties, as right-wing extremism rose in Europe, also the political and social climate in Indonesia deteriorated. The Christelijke Staatskundige Partej, hence the Christian Party, called for a tougher crackdown on homosexuals by the colonial government. Consequently, the public prosecutor had lists of suspects drawn up and ordered arrests.
Spies was arrested in early 1939. In a farce-like process, the court sentenced him to an eight-month prison term for allegedly having had sex with minors. Subsequently, he got expelled from the Pita Maha Association.
In May 1940, the German Wehrmacht occupied the Netherlands. Consequently, Spies was interned once again. This time as the colonial power's enemy foreigner.
End of 1941, Japan attacked the colony. Therefore, the Dutch shipped their internees to Bombay. Together with 411 interned Germans, Walter Spies died on January 19, 1942, off Nias. A Japanese bomb hit their ship, the Van Imhoff. Not only had the Dutch crew taken almost all lifeboats for themselves. They also made the remaining ones unusable, so that the German internees perished with the ship or drowned after the sinking.
Wayan Limbak
In the 1930s Walter Spies met Wayan Limbak. At that time in his 30s, Limbak was a great and extremely expressive dancer and inspired with his way of moving and themes the creation of Kecak.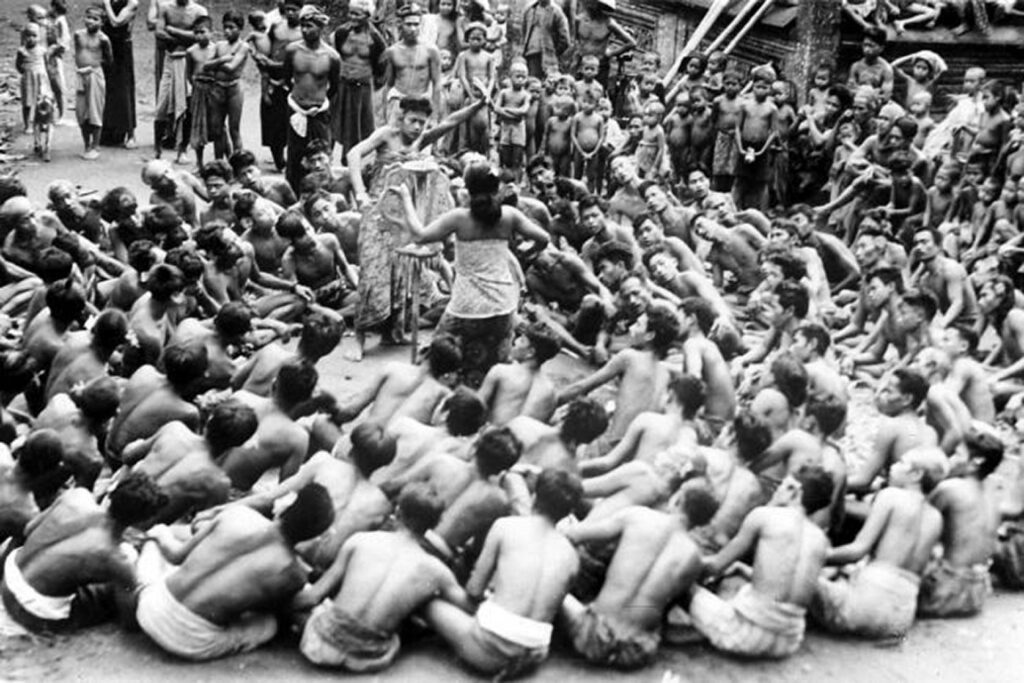 Sadly, it is basically impossible to find further details about his life or work.
Where to See Kecak in Bali
Today, Kecak is a popular tourist attraction for visitors to the island of Bali. Apart from Uluwatu, a temple complex south of Legian Beach, Kecak shows are performed also at Pura Dalem in Ubud.
Because of its location on the shores of the Indian Ocean, Uluwatu still grants the most grasping atmosphere.
At both locations, the shows are beginning in the early evening and normally, admission is about 100,000 IDR.
Here you can read about all the beautiful places I've visited in Bali.
Pinnable Pictures
If you choose to pin this post for later, please use one of these pictures:
Note: I am completing, editing, and updating this post regularly – last in August 2022.
Did You Enjoy This Post? Then You Might Like Also These: