In Malaysia, it is very easy and comfortable to travel between touristy hot spots such as the Cameron Highlands or the Taman Negara. There are shuttles and connections, in short people practically carry you from place to place.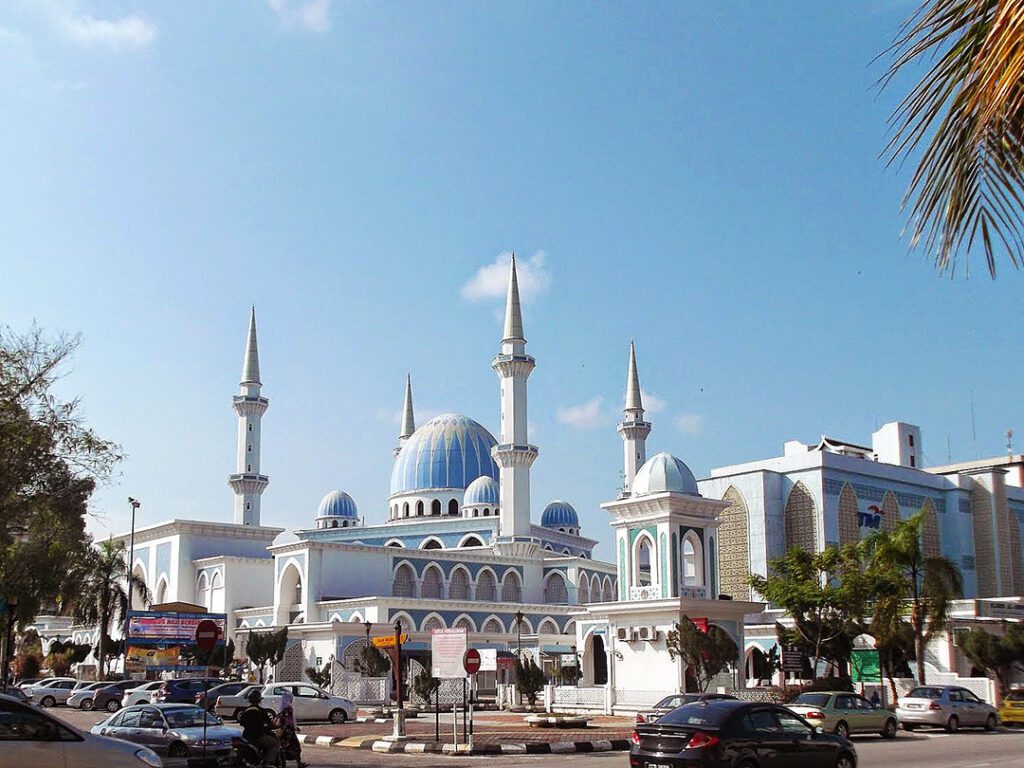 It's getting far more complicated and time-consuming as soon as you leave these beaten paths. It's not impossible, nevertheless, it takes some detours and a little more time.
However, due to this, I skipped some destinations along the east coast I initially planned to visit. Basically, Kuantan was the only place left on that list.
Actually, I don't know whether I missed that much. Not that the towns and cities in the east aren't pretty – the east is only far more strict and religious than the west coast.
An Islamic World
You notice it immediately: People, men and women alike, in Islamic attires. As a matter of fact, it was the first time in my life that I saw completely covered women. And completely means even the eyes: Eyes covered, not with a net like the Afghan burkas, but with a black veil.
Also, most shops have signs in Arabic, restaurants serve halal food, and boutiques all kinds of headscarves.
This means that as a woman, especially a solo travelling woman, you almost have no chance to do things "right".
On the whole, although Kuantan is the capital of Pahang state, hence a larger city, it is not very liberal and open. People do look at you in a funny way. Remember the demographic figures I gave you previously in my post on Ipoh, located on the west coast?
Well, the over 400,000 inhabitants of Kuantan consist of almost 80% Malay and only 18% Chinese and 3 % Indian; so it's almost exactly the opposite.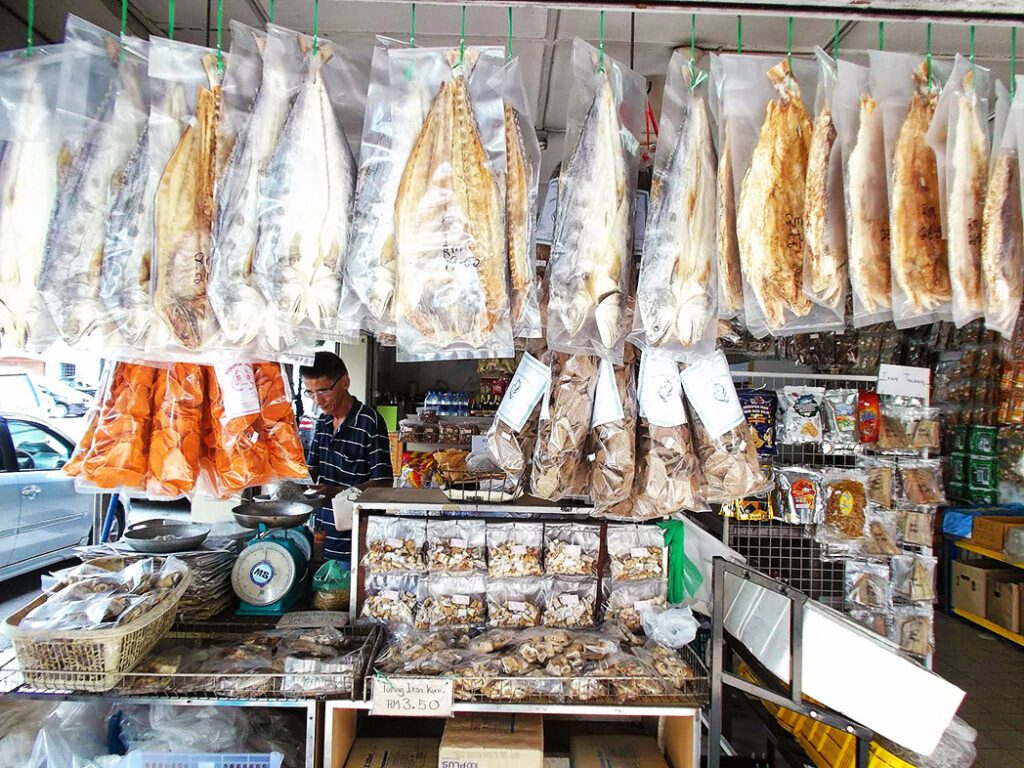 However, Kuantan is pretty important for the Malayan industry and also transportation – it has a port and an airport – and a bus station located about half an hour from the city center; which is valuable info if you have a specific bus to catch since the street can be incredibly jammed at rush hour.
What To Do In Kuantan
You can actually do some pretty good shopping since Kuantan has a couple of modern malls.
Or take a cruise on the Kuantan River – and you can take the cheap city bus #200 that takes you all the way to the Teluk Cempedak beach.
Here you can either enjoy the deserted white beach or the seafront park Taman Teruntum a small Zoo.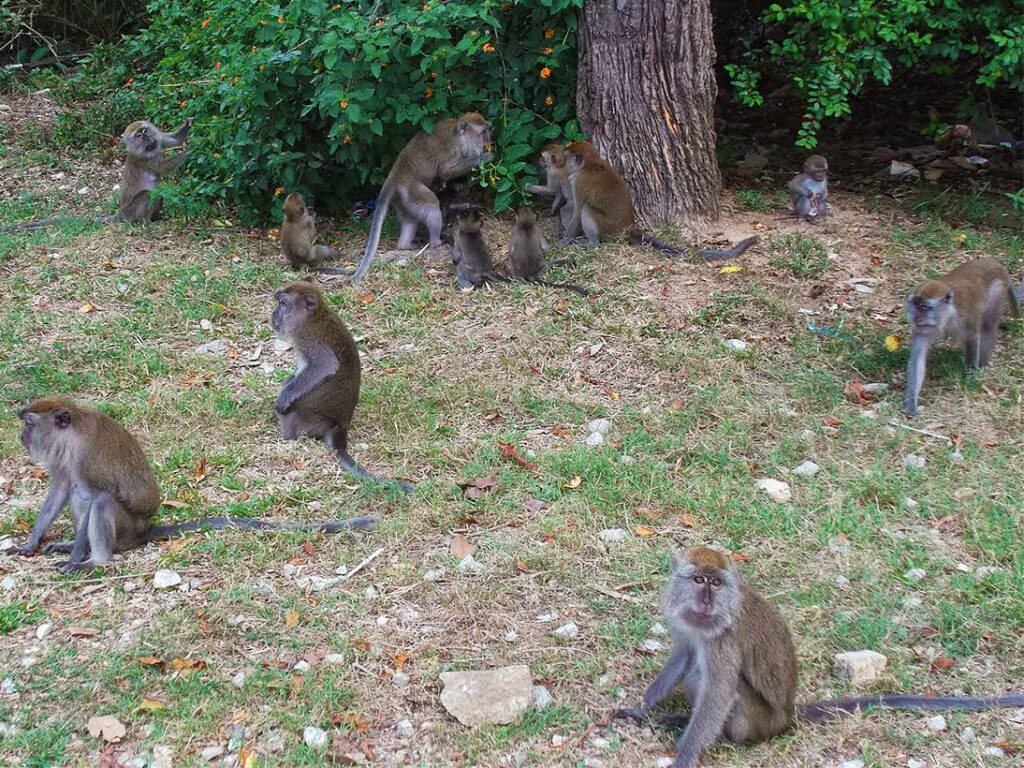 Practical Information
How To Get There And Around
About 15 kilometers from the city center is the Sultan Ahmad Shah Airport. Obviously, the schedule is pretty limited: There are domestic flights to Kuala Lumpur and Pulau Penang and international flights to Singapore.
Most travellers will travel to and from Kuantan by bus which is easy and comfortable. Whether to Kuala Lumpur or to the Taman Negara via Jerantut, you can be sure that you won't get stuck and find a smooth bus connection.
Since Kuantan is a quite big city, there is a comprehensive local bus system taking you even all the way to the Teluk Cempedak beach. If you prefer, you can, of course also hire a cab.
Talkin' 'bout cabs: If you are taking a cab to the airport or to the bus terminal, allow a generous amount of time since the traffic on Kuantan's roads can be crazy!
Best Place to Sleep
The Hotel Sentral Kuantan does not lie: It is very sentral, i. e. centrally located – and right next on the Kuantan River. Since at least the center of Kuantan doesn't seem to get many international tourists, the price for this standard – which would be an ok business hotel – is incredible: About 20 bucks and a good breakfast is included.
However, on this map you'll find more great lodging options*:
Best Place to Eat
There is a variety of nice restaurants and good eateries in the neighborhood of the Berjaya Megamall – don't ask me where the Mega comes from, but yes, it's a big mall.
I liked the food at Ayam Penyet – although it's a chain and totally fast food-ish, however, Malayan fast food-ish. They are located at the mall's southern corner.
Ayam Penyet
Jalan Tun Ismail
25000 Kuantan,
Phone: + 60 – 9 – 513 14 08
They are open daily from 10 a. m. to 10 p. m.
Kuantan was only one stop of my exciting Malaysia road trip. Go to the main post to check out all the other destinations.
Pinnable Pictures
If you choose to pin this post for later, please use one of these pictures:
Did You Enjoy This Post? Then You Might Like Also These:
*This is an affiliate link. If you book through this page, not only do you get the best deal, I also get a small commission that helps me run this blog. Thank you so much for supporting me!
Note: This post is being regularly completed, edited, and updated – last in January 2021.