If you believe that Mallorca is just this tacky party island, you definitely need my guide on how to see the island's most mesmerizing hideouts in just one week.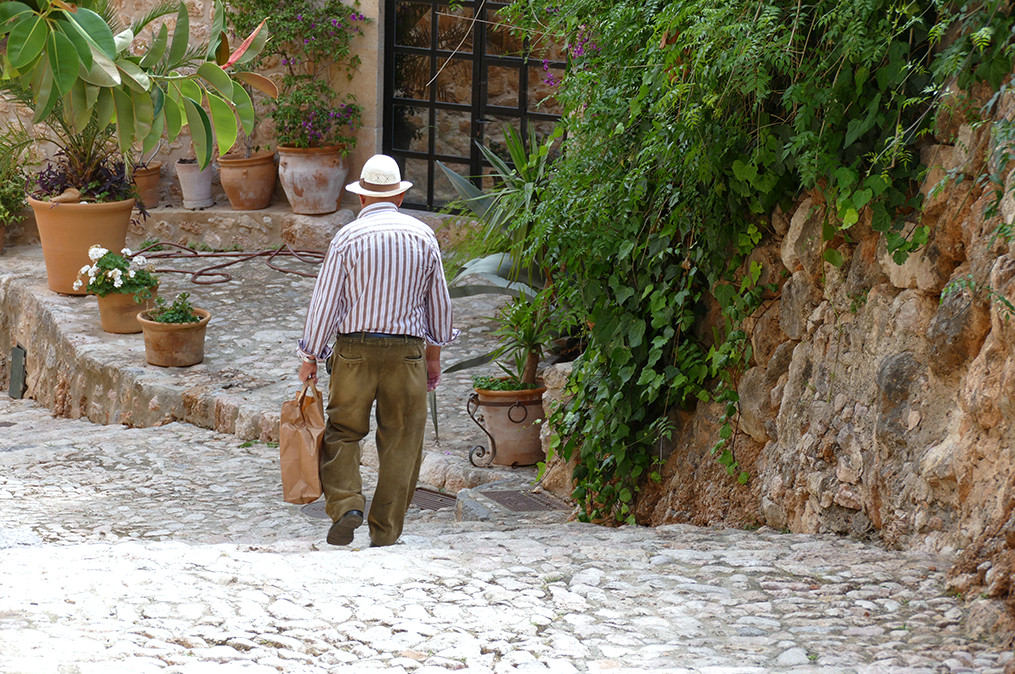 Bucketlist – literally
If one year ago you had asked any of my friends which place I would never ever visit, they'd probably said Mallorca. And at that time, they were right.
Why?
Because in Germany, the island of Mallorca is the epitome of tacky mass tourism. Imagine spring break in Daytona or Cancún and you'll get the picture. People basically don't care where exactly they are as long as there is sun and booze.
Large groups flock around big buckets full of Sangria in headache-provoking quality. They drink from the buckets through long straws while bellowing along to some cheezy tunes blaring from huge speakers.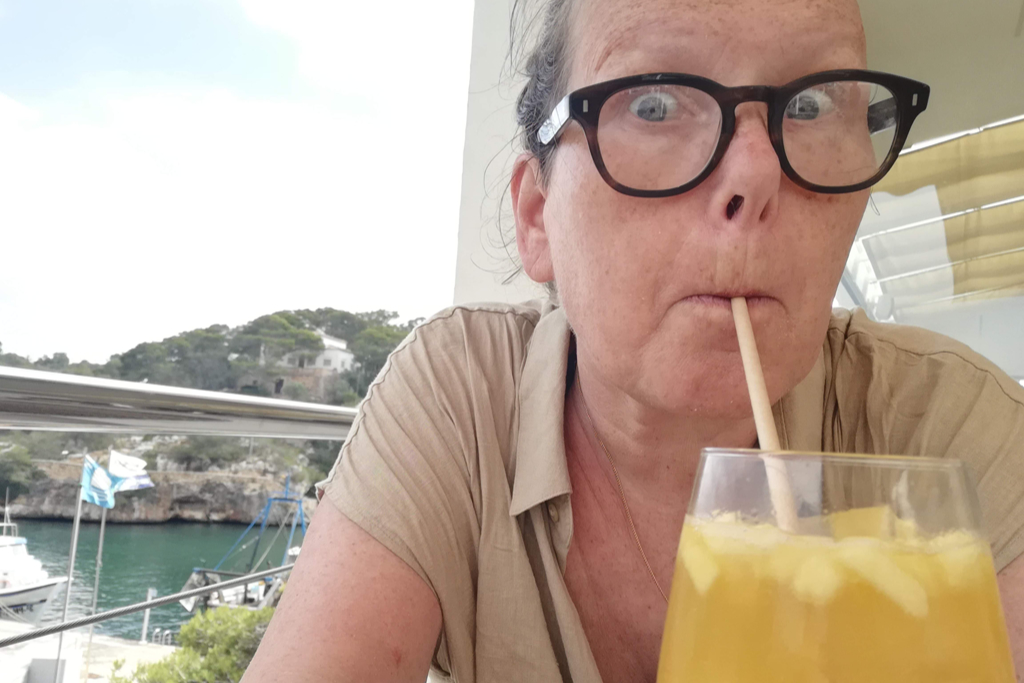 Sadly, most of those jolly drunks neither know nor care about the region's culture and heritage. This goes so far that the island is jokingly called Germany's 17th federal state due to the overwhelming number of tourists.
And all this represents basically everything I despise.
However, this ghetto-like way of travelling has a big, big advantage for everyone. The party crowds know exactly where to gang together. And the non-party visitors know for certain which places to avoid.
S'Arenal has become a synonym for German mass tourism while Magaluf has the same meaning for drunks from Britain.
Yet, large parts of the island remain unaffected and unspoiled.
Never Say Never
So going to Mallorca might raise the eyebrows of many Europeans. I was definitely one of them. That was until Covid hit us hard. Suddenly, there were very few places where you were allowed to travel without quarantine. Mallorca was one of those rare terrains. I needed to travel and I needed it badly and to hell with prejudices. I booked a flight to Palma de Mallorca. I mean, they wouldn't force me to drink headache-quality Sangria from buckets, would they?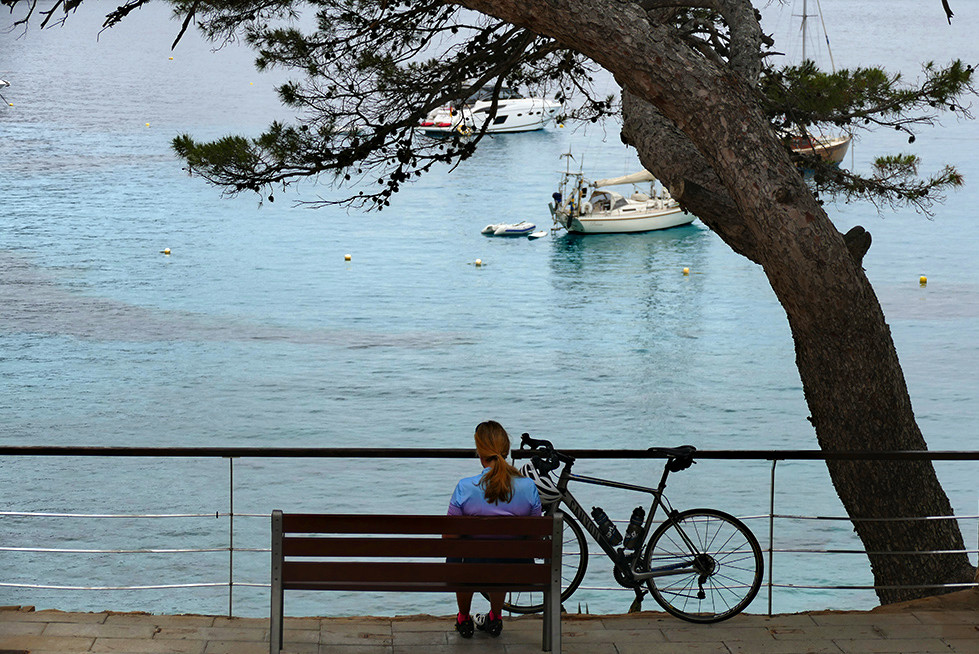 As a matter of fact, as soon as you know where the party's started, you can easily pull around that spot and you'll be fine. Consequently, there is also a not-inconsiderable number of individual tourists who hike or cycle to the island's most beautiful spots.
Follow Me
After having spent nine days on incredibly beautiful Mallorca, I'm introducing many of those – sometimes a bit hidden – gems. I must say that the fact that I stayed at a local hotel in a non-touristy part of the capital Palma added to my comfort and the island's charm. From this 'base camp', I was able to explore many wonderful, tranquil parts of the island by public transport.
So to cut a long story short, forget all those ugly clichés, get over your prejudices and treat yourself to a wonderful trip to Mallorca.
Balearic Islands
The Balearic Islands are a group of isles in the western Mediterranean. There, Mallorca, Menorca, Cabrera, Ibiza, and Formentera form an autonomous community of Spain.
In addition to these five inhabited islands, the Balearic Islands also include 146 uninhabited keys.
The native population of the Balearic Islands is believed to have migrated from the Iberian Peninsula and what is now southern France.
Since the middle of the 8th century, the islands were under the protective rule of the Franconian Empire. At the beginning of the 10th century, however, they were incorporated into the Caliphate of Córdoba.
From the early 13th century, the Balearic Islands, just like Catalonia, were conquered and belonged to the Crown of Aragón. Later, they formed the independent Kingdom of Mallorca, together with parts of Catalonia.
Becoming Spanish
In 1344, however, Peter IV of Aragón conquered the kingdom. With the union of the crowns of Aragón and Castile, they eventually became part of the Spanish monarchy.
In 1833, the Spanish province of the Balearic Islands was founded. Towards the end of the 19th-century, the first independence movements rose. Although autonomy status was proposed for the province as early as 1931, it was not granted until many years after the end of the Franco dictatorship, namely in 1983.
While local people were forbidden to communicate in their own language under dictator Francisco Franco, the Mallorquin Catalan eventually became an official language together with Castilian – which you might have learned as Spanish in school. Today, there is actually a prohibition of discrimination of either of these languages. ​​Creating conditions for learning and using both languages is enforced.
Mallorca
The island of Mallorca is about 170 kilometers off the Spanish mainland.
The island has an east-west extension of 98 and a north-south extension of 78 kilometers with a coastline of over 550 kilometers. It is the largest of the Balearic Islands, also the largest island belonging to Spain, and the seventh-largest Mediterranean island. In one word: It's large.
Also, with more than 400,000 inhabitants, Palma is not only Mallorca's main city, but actually the capital of all Balearic Islands.
Like her neighbors, Mallorca belongs geologically to the Andalusian Fold Mountain. This alpine massif consists of rocks that were deposited as sediments in the Tethys Sea. Because of this marine origin, the rock is rich in limestone and contains many fossils.
In addition to limestone, the mountainous regions Serra de Tramuntana and the Serres de Llevant mainly contain dolomite. However, the Serres de Llevant also contains marl, which leads to faster erosion. Therefore, the eastern mountain range is much lower than the Serra de Tramuntana in the northwest. The marl also gives Mallorca's soil its characteristic reddish color.
Mallorca has a rich flora and is home to many beautiful birds. The only larger mammals living in the wild are feral domestic goats in the mountains. However, there are also reptiles and amphibians, including the endemic Mallorca midwife toad.
Options for a Perfect Week
I spent nine days in Mallorca. Since I wanted to explore as much as possible, accommodation in the very center of the capital city Palma was a perfect choice. As I'm not driving, I took a public bus to a different place almost every day. This way I got to see and enjoy a lot.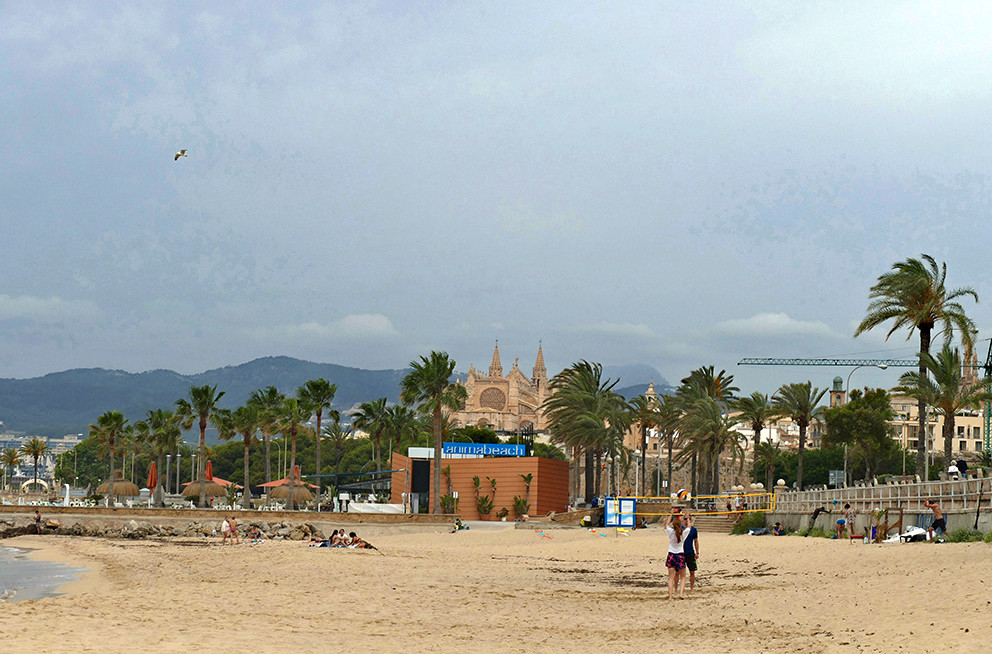 You can follow my example or take it much slower by spending more time on the beach. Or you might move much faster by renting a car.
In eight individual posts – you'll find them linked below – I'm introducing all the beautiful, secluded, and serene places I've visited. You will see that spending your entire trip just on the beach in front of your hotel would be such a waste of precious time.
This is how it works: Below, I'm making a suggestion for a perfect itinerary based on various aspects.
By clicking on the pictures, you'll get to the comprehensive post on that particular place. This way, you either follow my itinerary or shuffle the individual spots in a way that's most convenient for you. All that matters is that you have a great trip!
Itinerary: Suggestion for One Week
In my posts linked below, I'm taking you to Mallorca's best places. Obviously, it's up to you to put together your itinerary. Assuming that you stay for one week, it could look something like the route below. If you are lucky enough to spend 15 days, you just add one week on the beach. Or you go on tours just every other day and alternate it with a lazy beach day. Also, if you're not taking the public bus as I did, you might get from A to B a little bit faster.
Saturday
City Tour of Palma de Mallorca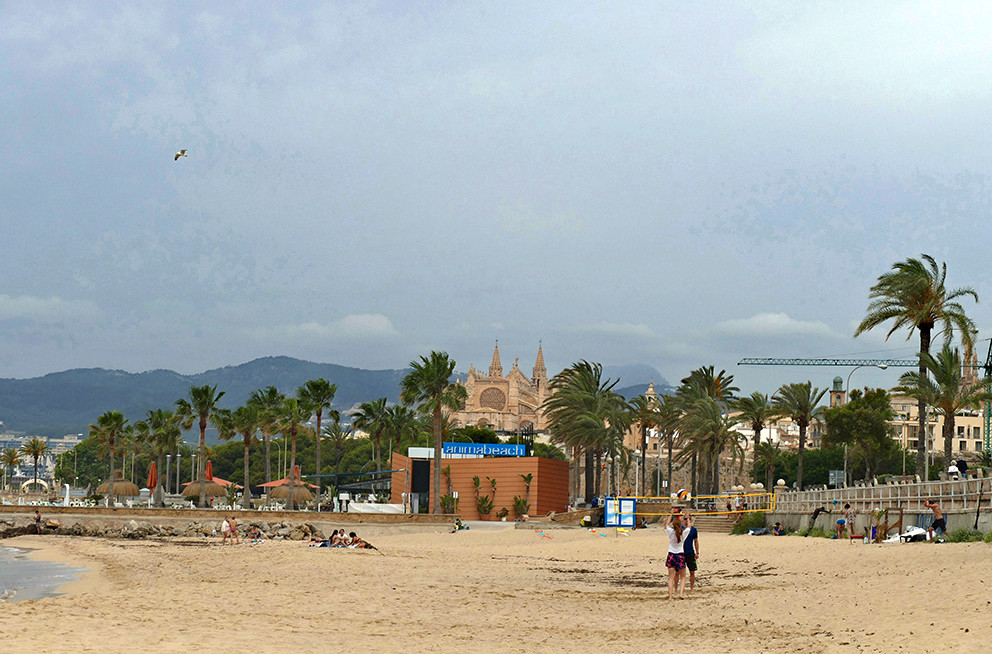 Saturday it's a great day to explore the city of Palma – if you enjoy the hustle and bustle and like to rub shoulders with locals at the pedestrian shopping streets, in bars, and in cafés. Obviously, you can also check out the grand landmarks like the cathedral or the Plaça d'Espanya.
While the lovely gallery Joan March on one of Palma's busiest shopping streets can always be visited free of charge, the Fundació Pilar i Joan Miró on the city's outskirts can be visited for free only Saturdays after 3 p. m. Once you're done soaking up art'n'culture, you'll still have time to relax on the beach. You can do so either on Palma's city beach or on the bay Cala Mayor just below the Fundació Miró.
Sunday
Hiking around Puigpunyent
Although exploring Mallorca by public bus is a very comfortable and cheap option, on Sunday, you might want to check schedules a bit more thoroughly. Obviously, there are fewer connections, and the last bus back to Palma might leave a bit earlier.
In some aspects, I'm kind of a traditionalist. I do like the idea of a classic Sunday outing to the countryside. Puigpunyent is a picturesque village located about 16 kilometers west of the island's capital Palma. An easy, circular hiking trail that starts and ends at Puigpunyent. It is one of Mallorca's most intriguing hikes with spectacular views.
or
Hiking from Felanitx up Mount Sant Salvador
Another great opportunity for taking a rather easy yet sweat-breaking hike is a visit to Mount Sant Salvador in Mallorca's east.
There is a good bus connection to the town of Felanitx from where you can just hike between fields and orchards and then up the hill.
Monday
Beach Day in Alcúdia
After a city tour on Saturday and a challenging hike on Sunday, do as most museums do and make Monday your day of rest.
The bus takes to you Alcúdia on the northern coast in a bit over an hour.
While you shouldn't miss out on a walk on the town's historic wall,
you might wanna keep your sightseeing rather short and head for the long beaches as soon as possible.
My tip: If you postpone your trip to the northern shore to Tuesday, you'll have the opportunity to experience Alcúdia's lovely farmers market. There you can stock up on snacks for your beach day.
Tuesday
Touring the Famous Highlights Sollér, Deiá, and Valldemossa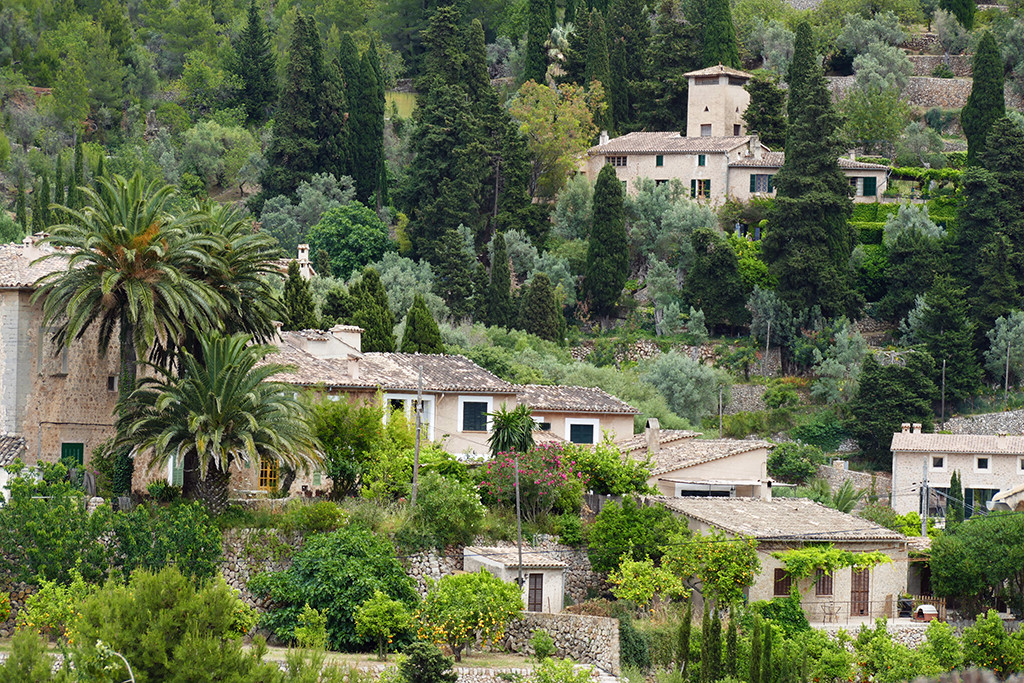 Now it's time to get to know Mallorca's treasure box towards the northwest coast. If you intend to enjoy the morning on the beach, you can go from Palma straight to Port de Sollér.
Once you get itchy feet, hop on the bus to explore Sollér, the dreamy town of Deiá – no wonder the rich and famous purchased their vacation homes in this area – and, obviously,
Valldemossa, known for Chopin's stay that his lover George Sand put into writing in her book A Winter in Majorca.
Wednesday
Hiking from Posh Port Andratx to Picturesque Sant Elm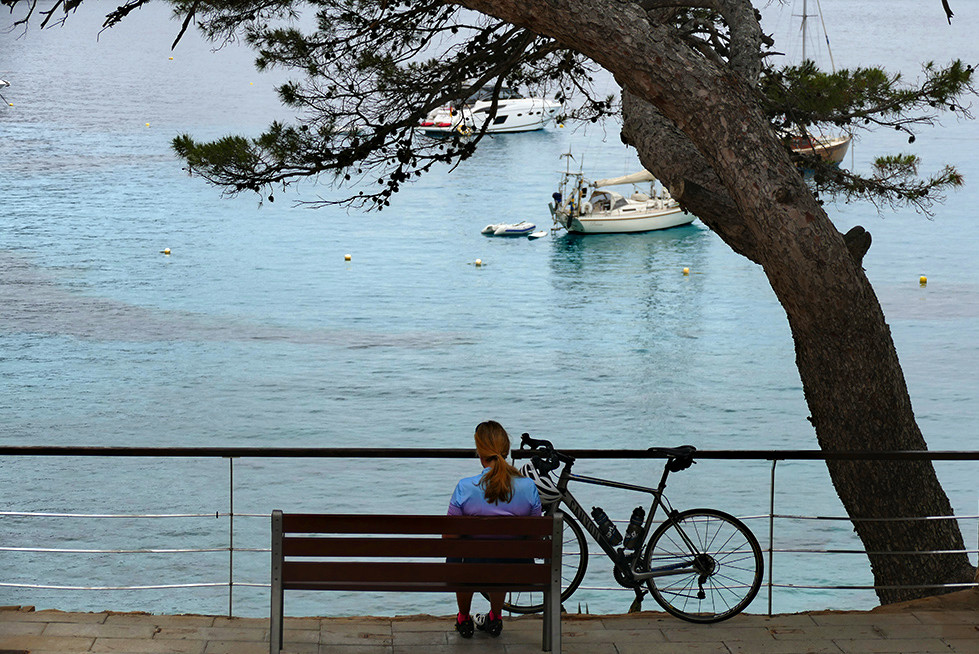 After you've explored the mountainous northwest, it's time to travel south.
One hour west of Palma is the posh yacht harbor Port Andratx. After you've had your share of Lacoste polos on Andratx's promenade, you can cross the foothills of the Tramuntana mountains to the charming port town of Sant Elm.

Don't forget to pack your swimsuit since, after your hike, you'll certainly enjoy a dip in Sant Elm's cool turquoise waters.
Thursday
From Bay to Bay on the East Coast
It's bathing time again – and the waters at the bays on Mallorca's east coast splash in mesmerizing colors.
Instead of long beaches, you'll find cozy, picturesque bays – and if you're not afraid of short walks on dusty country roads, you can enjoy three different spots.
This being said, the day trip from Palma to Cala Santanyí respectively to Cala Figuera needs more thorough planning since there are only a few connections per day. Also, on Sundays, there is no bus service at all.
Friday
The Most Delightful Village
Yes, the week is almost over, but I still have one grand place left – it's the intriguing town of Fornalutx nestled in the Tramuntana mountain range.
This trip can be easily combined with a morning on the beach of Port de Sollér, with a hike to or from Sollér, or a circle hike through the adjacent mountains.
But you can also just spend hours enjoying freshly squeezed orange juice at the Cafè Sa Plaça, watching time and people go by. No matter what you choose – you definitely cannot miss out on a visit to this incredibly beautiful place.
Practical Information
How to Get There
By Plane
Palma's Aeropuerto de Son San Juan is one of only three international airports on the Balearic Islands. The other two are in Ibiza and Menorca.
Since Mallorca is definitely one of Europe's most popular tourist destinations, there are tons of flights. Especially during the off-season, you can get there dirt cheap with the Spanish low-cost airline Binter, Ireland's Ryan Air, and Germany's Eurowings.
If you haven't booked a package where the travel company arranges the shuttle to your hotel, you have three options for transportation from the airport to the city center of Palma as well as other places in Mallorca. The most comfortable option is taking a cab*.
I'm not driving, but if you want to rent a car, you can do so right at the airport.
Obviously, taking one of the public buses is much cheaper. However, while the trip to the city center of Palma takes about half an hour, going to the northern or eastern coast can take up to two hours. If you arrive on an earlier flight, the trip to your final destination can already qualify as a sightseeing tour.
I love that you can check all bus connections right on google map.
My Tip on Packing
If you are going to Mallorca for just one week or even ten days, you definitely can leave your kitchen sink at home. You simply should travel light which will make your trip smoother and cheaper – at least when you are opting for one of the low-cost airlines that charge extra for basically everything.
How to pack light? That's easy: Just read my post on Packing Light – Travelling in Style and you'll be all set. Also, Mallorca is not a jungle – there are shops'n'stores everywhere, so in the unlikely event that you've forgotten something really important, you'll be certainly able to obtain it right on the spot.
By Ferry
It's possible to get to Mallorca by ferry. Apart from ferries travelling between the Balearic islands, there are also connections to the European mainland, for instance to Barcelona in Spain or Toulon in France. I guess this is a valid option if you want to take your own car to the island, but also if you are rather into slow travel.
The ferries from the European mainland are anchoring in Alcúdia on the northern coast.
As a matter of fact, Mallorca has a total of 43 port facilities with over 14,000 berths. Apart from the main harbor on the Southern coast of Palam, there is for instance the sports harbor of Cala Major, the fishing port of Cala Figuera, and the marina of Cala d'Or.
Where to Stay
Mallorca is one of the most touristy islands in Europe. Consequently, there is a wide choice of accommodation. Obviously, there are all those big, charmless chain hotels catering to mass tourism as well as luxurious resorts providing lodging options to wealthier mass tourism. Yet, there are fantastic fincas in the hinterland as well as many smaller, rather cozy guesthouses and B&Bs.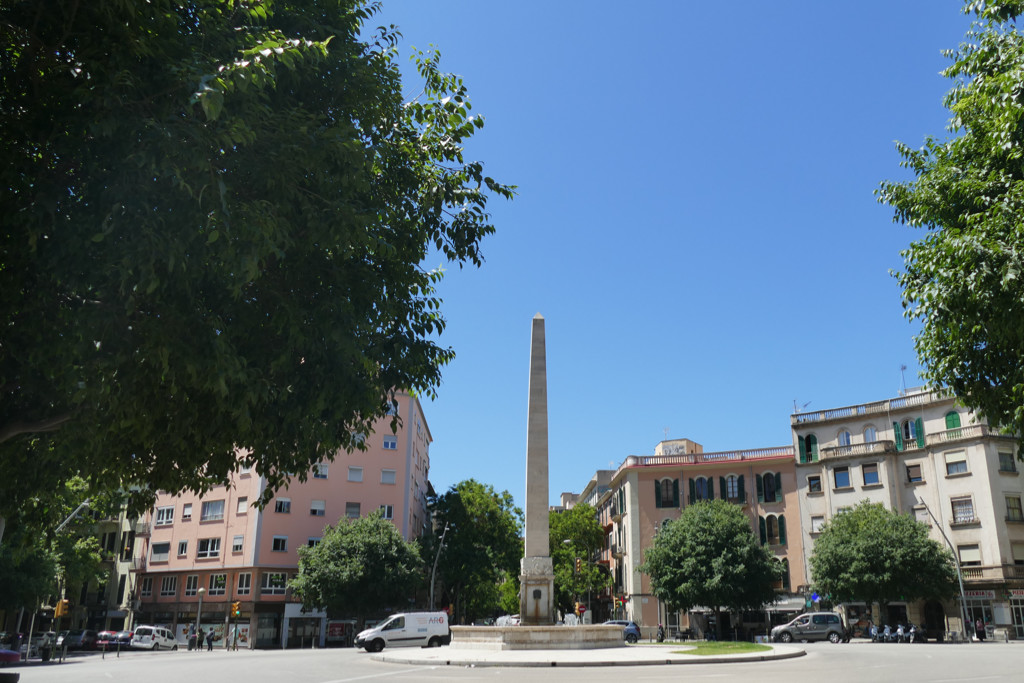 If you don't come to the island exclusively for the beaches and want to explore some of the places I'm introducing as well as experience some local vibes, an accommodation right in the heart of Mallorca's capital Palma is very suitable. Again, I must add that I'm not driving. Therefore, it was extremely convenient to stay just a ten minutes walk from the main bus station Estació Intermodal. Also, I loved staying at the Hotel Abelay* since it's located in an absolutely non-touristy neighborhood which made me feel….at home.
Nevertheless, on this map, you can choose convenient lodging according to the price and the location in Palma*….
….and all over the island of Mallorca*:
What to Eat
Well, it's Spain, hence you won't be starving.
I must say that although I love to cook and to eat, I'm not travelling for food. One of the reasons is that I'm a solo traveller and dining alone is just half of the fun. There is the social aspect missing.
Therefore, usually, you won't find tips on gourmet restaurants on my pages. I rather supply you with tips on where to grab a quick, possibly cheap bite.
If you don't want to waste your time searching for dining options, there are great ways of sampling local delicacies without spending too much time or money.
Bakeries and Delis
There are many small bakeries and delis selling all kinds of sandwiches and empanadas. Empanadas are small pies stuffed with all kinds of delicious fillings: Different kinds of meats, cheese, and vegetables. Since there is lots of stuffing and little dough, empanadas are not as heavy and 'dry' as similar snacks.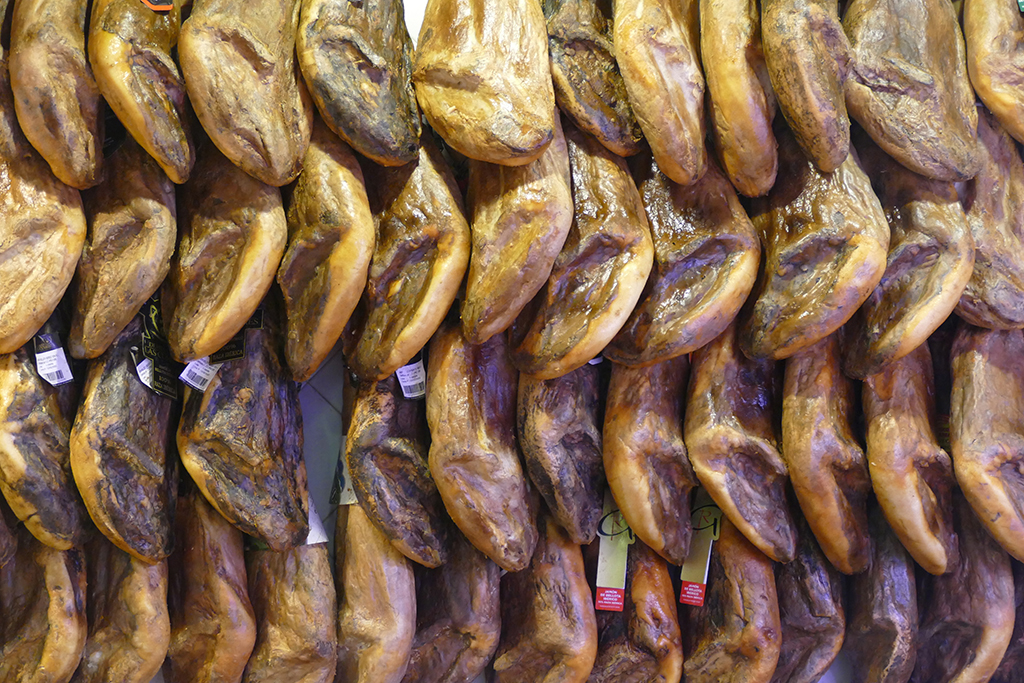 If you have a sweet tooth, you'll also find a great variety of delicious pastries. Therefore, if your hotel does not offer any breakfast – or only very limited breakfast options – enjoying your morning coffee at one of Palma's many bakeries is a valid alternative.
Markets and Supermarkets
Just like in Italy, most Spanish supermarkets have a food counter where you can buy simple dishes like grilled chicken, meatballs, and fritters as well as sides like potatoes and salads. At some supermarkets, they even sell some really good Paella or Fideuá, which is basically Paella made with noodles. I'm not claiming that this will be the fanciest meal of your life, but if you just need to grab a filling snack, I find it's a valid option. Also, it's a truly Spanish experience since it's definitely not a tourist trap.
Obviously, you can stock up on baked goods as well as fruits at local farmers' markets to enjoy them during your hikes or on the beach.
Tapas and Menú del Día
There is an overwhelming number of bars and restaurants in Spain where you can enjoy a glass of beer or wine with some tapas, varied small snacks. Tapas can be slices of serrano ham, diced cheese, olives, small sandwiches, a blob of ensalada rusa, potatoes salad with mayonnaise – you name it. They are called tapas since they used to cover – tapar – drinks with these snacks. Don't ask me how they did it with olives let alone the ensalada….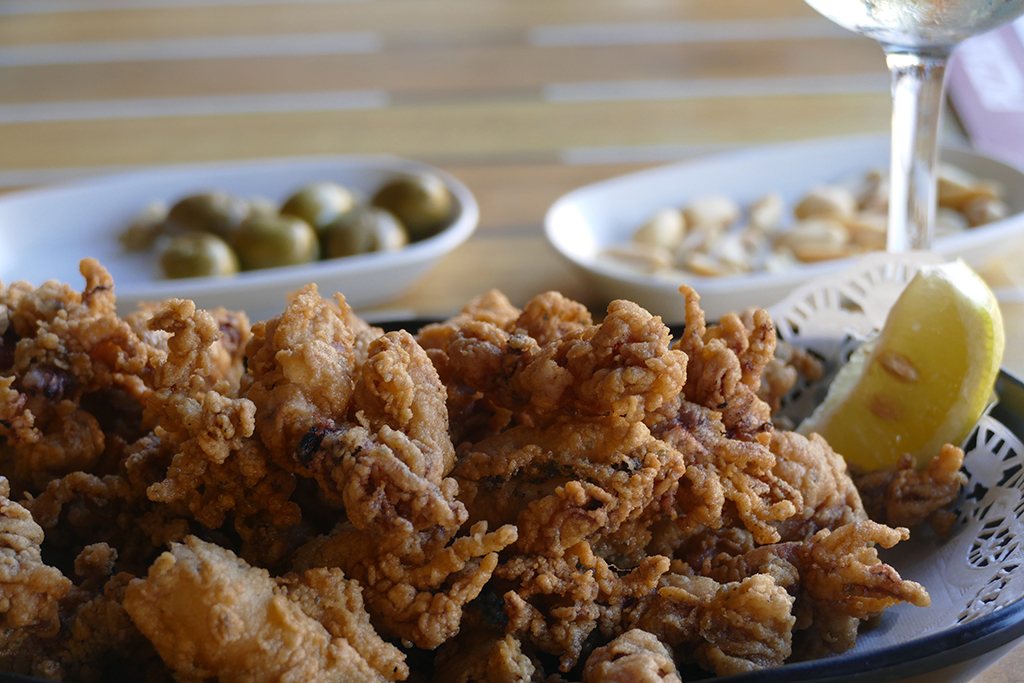 If you are not at the biggest tourist trap, you'll get some small tapas with your drink – at least olives, peanuts, or something else to nibble on. But you can also order a ración, hence, a serving, or also media ración, a half-sized serving.
If you are really hungry, the menú del día might do. It's usually a three-course meal that you can combine to your liking from different starter, main course, and dessert options. Often, water and even wine are included.
Cash, Cards, and Deals
Until now, 20 European countries replaced their former local currency with the €uro starting in 2002. Obviously, Spain is one of them. The exchange rate is 1 US$ = 0.94 EUR as of January 2023. However, you can check today's conversion rate on this page.
You can pay with credit cards basically everywhere.
Mallorca is very touristy and therefore certainly not a cheap destination. But it's not neck cutting either. Fortunately, the nicer, less touristy places are at the same time also cheaper than the popular hot spots of tacky mass tourism. As a culture vulture, I was quite happy that entrance fees to the wonderful museums and galleries are really reasonably priced. Some art museums are even free or partly free.
Connection and Communication
Since June 2017, no roaming charges apply within the EU with a European mobile phone contract. This applies in all 27 countries of the European Union as well as in Iceland, Liechtenstein, and Norway and to all contracts.
In case European roaming is not available, you can connect to the internet without any issue at basically every museum, eatery, or café, and, of course, hotel.
If you insist on being online 24/7, you can get a SIM card, obviously. The cheapest one would be Lycamobile while Orange Tu Mundo has the widest coverage.
In Spain, they use plug types C and F. Their voltage is 230 V and the frequency 50 Hz. Whereby, as nowadays, all these chargers have integrated adapters, in general, the voltage and frequency don't really matter.
By the way, you'll find this information and many more comprehensive travel tips in my post World's Most Complete Travel Information. Actually, it's an indispensable globetrotter-classic.
Language
You are probably thinking that since Mallorca is a Spanish island, the local language will be Spanish. Well, that's not wrong, but only half-right. As a matter of fact, Mallorca has two official languages. Since it's part of the autonomous community of the Baleares Islands, apart from Spanish, Catalan is widely spoken – and written on signs. But don't you worry, everyone will understand the Castellano that you have probably learned at school or elsewhere. If your Spanish is a bit rusty, you can brush up your Spanish vocabulary on babbel.
Also, due to tourism, most people speak decent English and German.
How to Get Around
Mallorca has a quite amazing comprehensive network of public transportation. It's not only easy moving around at the capital Palma. You can get to almost every small hamlet by public bus. There are various connections per day from early morning till evening.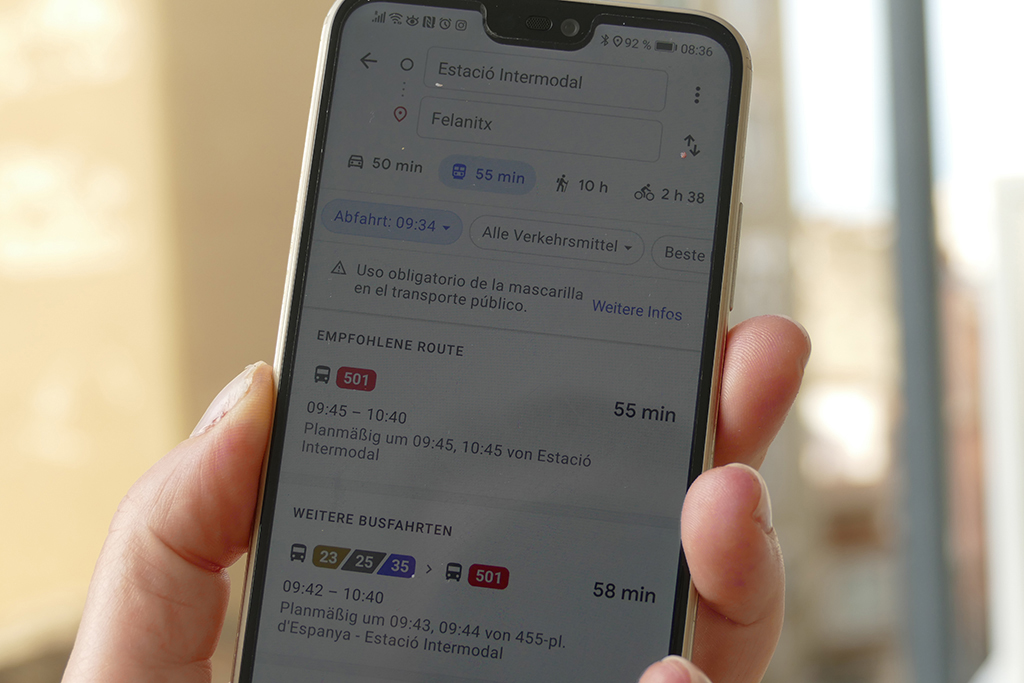 To have a schedule on hand, you can download it from the bus company's website. Transportes de les Illes Balears – short tib – have a very informative website in five languages. However, for a quick check, also google maps is really great. It doesn't show you only the next available bus but also the following ones.
Saving Time, Saving Money
Depending on the distance you're travelling, single tickets are between 3 and 9 €uros. You can buy the ticket from the driver. However, you have to pay cash with a bill of up to 20 €uros.
Also, if you pay with your NFC-equipped debit or credit card, you don't have to worry about small change and more importantly, you'll get a remarkable discount.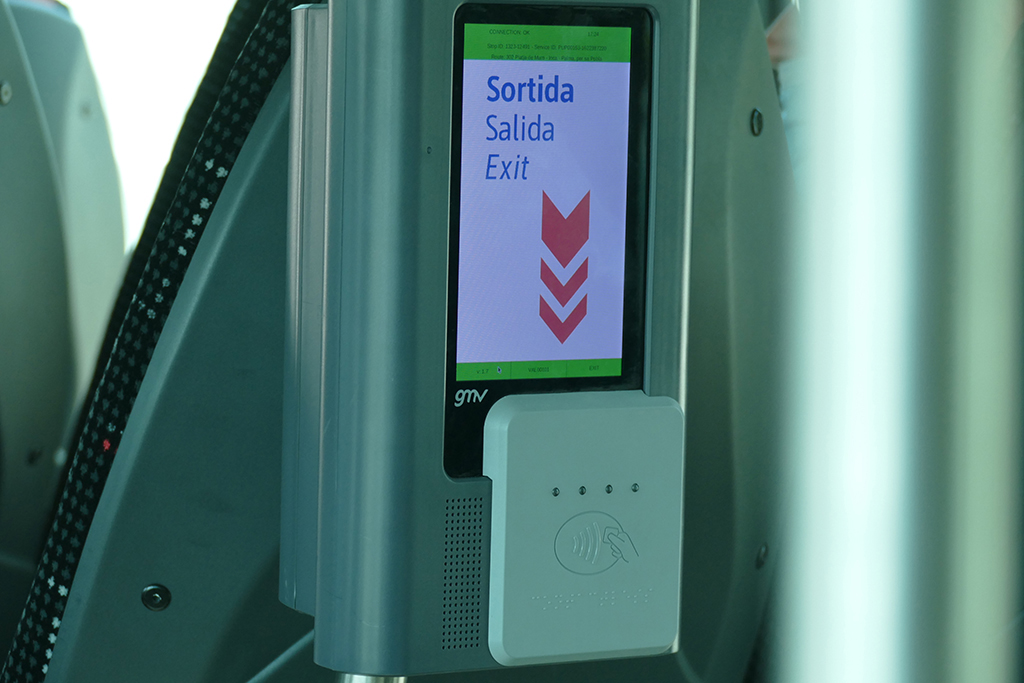 In case your card is not equipped with Near Field Communication – short NFC – you can simply obtain a so-called intermodal card for instance at the Estació Intermodal in Palma and just charge and recharge it as needed. This way, you'll get the same discounts. These discounts depend on the fare – the cheaper the ticket, the smaller the discount, i. e. if your fare is 3 €uro, you get 10%. For a long ride that normally costs 9 €uro, you get 60% which is pretty amazing.
My Tip on Footwear
Ladies, make sure to wear flat, comfortable shoes. Not only will you do a lot of walking. Some of Palma's alleys are still romantically paved with cobblestones. Hence, there go your heels.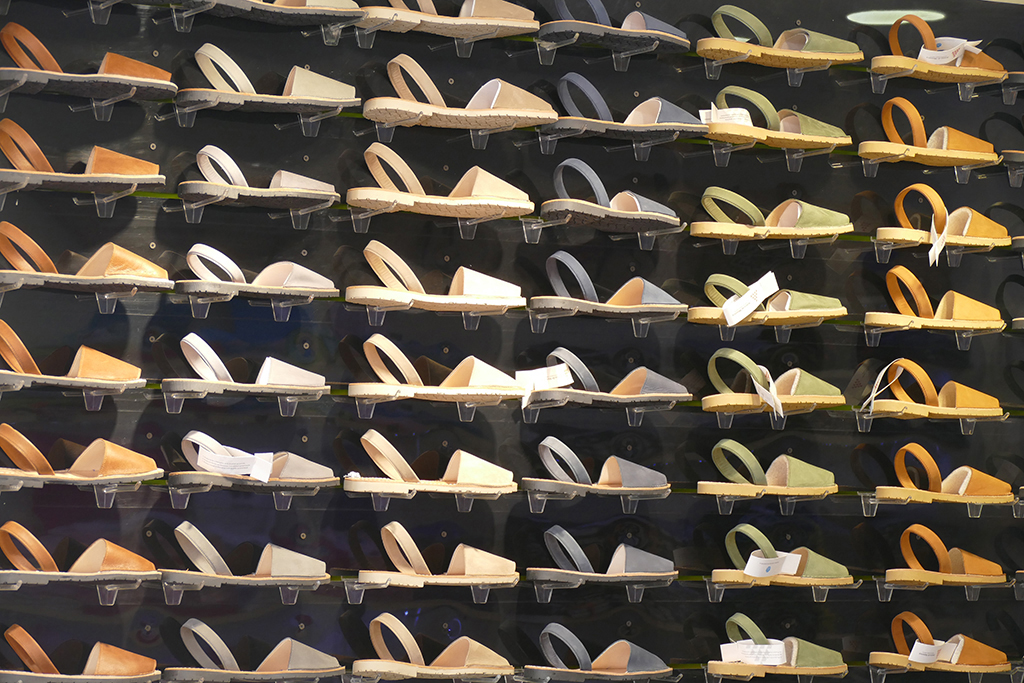 Also, Mallorca is rocky and hilly. There are slopes'n'stairs as you are getting to the more secluded bays'n'beaches. While walking uphill is exhausting, walking downhill can be even more dangerous if your soles are slippery. Good sneakers or even hiking shoes will make your exploration of Mallorca safe and enjoyable.
Places to Go
Alone No More
Although I'm an avid solo-travelling woman, I sometimes like to join organized tours. Not only are they a valid option to go to remote places since I'm not driving. They also allow me to meet fellow travellers – for just a short moment or a lifelong friendship.
Therefore, here are some great ideas of what to do when visiting Mallorca. Especially during high season, pre-booking online will guarantee your place at the activity of your choice*:
Map
On this map, you can locate all the wonderful places I'm introducing in my posts. Clicking on the slider symbol at the top left or the full-screen icon at the top right will display the whole map including the legend.
For general information on Spain, go to the main post. There, you'll find information and tips that will make your trip much smoother and more enjoyable.
Pinnable Pictures
If you choose to pin this post for later, please use one of these pictures:
Note: I'm completing, editing, and updating this post regularly – last in January 2023.
Did You Enjoy This Post? Then You Might Like Also These:
* This is an affiliate link. Hence, If you book through this page, not only do you get the best deal. I also get a small commission that helps me run this blog. Thank you so much for supporting me!