This is a travel guide to Peru, a country that has it all – majestic mountains, endless coasts, and mysterious jungles as well as vast cultural wealth.
A Mystical Place
Peru has it all. Not only lots of natural wonders, but also a rich cultural, culinary, and spiritual variety. Hence, every visitor is fascinated and falls in deep love with Peru.
As very often during my travels, I didn't have enough time to explore and enjoy all the parts that are worth visiting. Hence, I'll certainly be back. But before, I'd like to introduce what I got to see.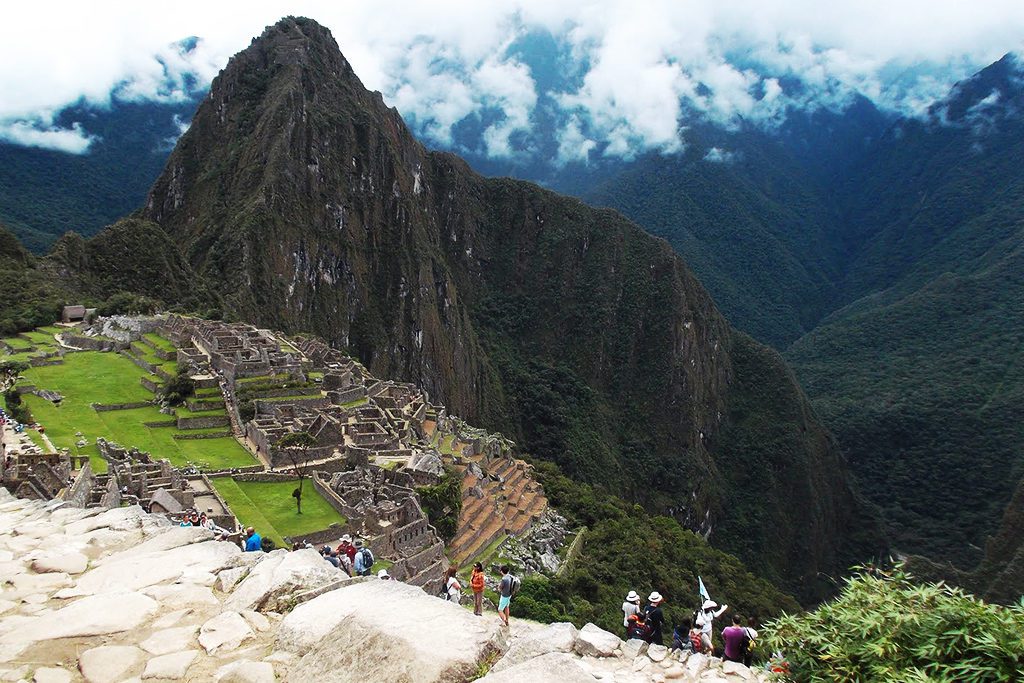 Firstly, my main interest was the Sierra part – the mountainous region south of Lima stretching to the border of Bolivia and Chile. This part is called the altiplano since it's a plain on top of very high mountains. Most of the time, only your dizziness and nausea will remind you that you are more than 4,000 meters above sea level.
The route that I travelled down south is also called, offhand, ruta del gringo. This proves that I'm by far not the only one who finds this the most fascinating Peruvian region.
A Little Bit of History
Colonization
The Spanish conquered the area of today's Peru starting in 1532. They founded the Viceroyalty of Peru. This area reached its peak from today's Panama to Argentina, hence, the extreme south of the continent.
In 1780, the indigenous José Gabriel Condorcanqui lead an uprising against the Spaniards. Referring to his lineage from the last Inca ruler, he went by the name of Tupac Amaru II.
The uprising was defeated, Condorcanqui and his close followers were executed in Cusco.
Eventually, the Spaniards deprived the indigenous aristocracy of their last privileges and banned the use of indigenous languages ​​and symbols.
Independence
At the end of the 18th century, immigration from Spain decreased. The liberal political development in Europe – that for instance also lead to the French Revolution – inspired a mood of change.
Consequently, General San Martín came from Argentina into the Bay of Paracas in 1820 with a mixed Chilean-Argentinian army. He improved the conditions for independence through various measures.
As San Martín and his troops left Peru again, much celebrated Simón Bolívar agreed to intervene.
Over the following decades, progress was made in integrating the Indios. After all, at that time, they were 60% of the population. Also, the first steps were taken to abolish slavery.
Independence strengthened the decentralized forces as the Caziques, indigenous rulers, controlled the individual regions. Be it because they owned large estates or were former generals with influence in the army.
Either way, Peru was internally torn.
Years of political instability followed with dozens of presidents and several constitutions.
Conflicts
Also, the late nineteenth century was dominated by territorial and economic wars with neighboring countries, mainly Bolivia and Chile.
Hence, for decades, the country was on various levels unstable. More or less revolutionary party leaders fought against each other. The economy was also on shaky feet with deep economic crises.
Until 1968, an elite, which had been recruited from the large landowners of the highlands and the coast, had ruled the country. Through a coup d'état, a military junta led by Juan Velasco Alvarado took over the government. The military government tried to establish a mixed economic system through land reforms and other economic measures. The aim was to establish a third way between capitalism and communism. Therefore, the school system was expanded, and the media were expropriated and handed over to self-organized groups. Indigenous heritage was popularized. Also, Peru took part in the non-aligned movement.
This led to tensions with the United States, obviously.
Democracy
Finally, in 1975, General Velasco was overthrown by General Francisco Morales Bermúdez. He returned to a more conservative political course.
In the 1990 elections, the rights were headed by writer Mario Vargas Llosa, who, by the way, is from Arequipa where you can visit his museum and schools and the library carry his name.
He stood against a divided left, the ruling party APRA under Alan García, who was blamed for the country's economic difficulties, and the independent candidate Alberto Fujimori. It is believed that Fujimori's actual country of birth is Japan. This, however, would have prevented his presidential candidacy, as, to no surprise, you have to be born in Peru.
I guess we'll never know.
What we do know is that since 2009 he's doing time for embezzlement.
Today
Today, Peru has a population of almost 32 million people. 37 percent of the population are mestizo, and about 47 percent are indigenous. Consequently, alongside Bolivia and Guatemala, Peru is one of the three countries in Latin America with a large proportion of indigenous people.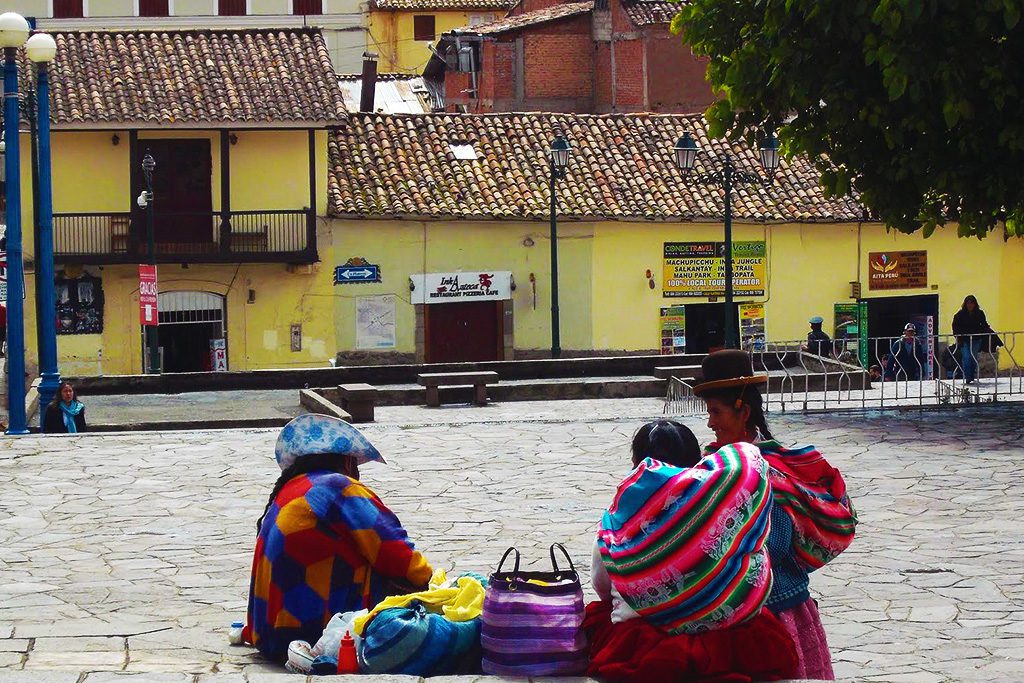 Actually, during my recent travel through Argentina, I dearly missed this influence and presence of South America's native inhabitants that you find especially in the Peruvian altiplano.
Due to the different altitudes and further topography variations, the climate in Peru is extremely varied.
From the sultry rainforest in the Amazonas region towards Brazil over the moderate temperatures along the coast to the cold mountains and extreme drought of the desert from Paracas down to Chile.
Practical Information
How to Get There
Basically, all transatlantic flights are going down at the Jorge Chávez International Airport, Peru's main international and domestic airport.
This airport, in Callao, is located 11 kilometers from the city center. Especially for first-time visitors, the Airport Express Lima service is highly recommendable – if you are staying in Miraflores or San Isidro. You can buy your ticket online and pay 6 USD to San Isidro and 8 USD to Miraflores. A roundtrip sets you back 11 respectively 15 USD. A great advantage is a free Wifi onboard since you'll probably won't have a Peruvian SIM card yet.
To other parts of the city, you can always take a cab. If you're not too tired from the flight, you might want to leave the airport's premises. Outside, the drivers charge a bit less – nevertheless, you might have to pay about 50 Soles to Miraflores or a comparable distance.
How to Get Around
To travel within Peru, flying is the fastest option, obviously. From Jorge Chávez, you'll get to Pucallpa in the outskirts of the jungle region, to Arequipa and Cusco in the Andes and many other domestic airports in one to two hours. However, domestic flights can be really costly.
That's the main reason why most people are travelling by bus. Long-distance buses in Peru are more expensive than for instance in Asia or Africa. On the other hand, they are far more comfortable, almost like airplanes that are not taking off. They are clean, you get refreshments, and there is entertainment on board. If you travel overnight, you can recline your seat as if you travel in business class.
Since different companies cater to certain destinations, you might want to check a bus connection that suits you on this site:
Ready-made Itineraries
Another great option if you stick to the tourist places might be tour buses like for instance Peru Hop. They work just like the urban hop on hop off busses, but go from Lima to Cusco, to Puno, or even all the way to La Paz in Bolivia. Obviously, they are a bit more expensive than regular buses, but on the other hand, you don't have to worry about anything. They practically carry you from place to place.
Obviously, a great option if you do not like planning as much as I do. However, if you'd like to know how I do my travel planning, you might wanna check out my post How To Plan a Trip From Scratch.
Where to Stay
Obviously, there are all kinds of accommodations ready for travellers all over Peru. If you are on a budget, you find friendly hostels. And if you can splurge, you can spend hundreds of dollars on high-end accommodation.
I always try to find middle-range, centrally-located hotels.
You'll find the accommodations I chose listed in the respective guides – see below.
Most of all, I like to know beforehand where I will lay my hat head as I get to an unknown city. Therefore, I always make a reservation in advance, and booking.com* is a great platform with lots of choices for every budget*:
Where to Eat
On my first flight from Amsterdam to Lima, I was sitting between two Peruvian ladies. They gave me great tips on what to do when in Peru. Irritatingly, everything they recommended had to do with food. They did not rave about cultural heritage. They left the geographical wonders aside. All they were talking about were different regional delicacies'n'dishes.
This gave me an idea of the significance of food for Peruvians.
Therefore, you find delicious food in generous portions everywhere you go. Whether at stands on local markets or at high-end gourmet restaurants – you certainly won't be starving.
Peruvian Food You Must Try
First and foremost, there is Ceviche. It's typically an appetizer from very fresh, raw fish marinated and cured in lime juice. The fresh, zingy taste is increased by chopped onions, salt, and coriander.
If you aren't that much into raw fish, you might wanna try Jalea. This is a generous order of small pieces of fish, squid, or other seafood, battered and deep-fried.
Another one of my personal favorites is Anticuchos – Anticuchos de Corazón, to be precise, hence, made from beef heart. However, these popular, traditional skewers can be made from any type of meat.
Talking 'bout any type of meat: If you have the heart – pun intended – you should try Cuy, which is a guinea pig. Before you freak out, don't forget that these preferences are totally cultural. Other cultures would never take a bite of beef.
Another cute yet yummy dish is Alpaka. It's among the best, most tender meat I ever tasted.
What to See
I'm an avid solo-travelling woman. Since solo travel doesn't equal solitude, I love to join organized tours here and there. They allow me to meet fellow travellers – for just a short moment or a lifelong friendship.
Therefore, here are some great ideas of what to do during your stay in Perú. Especially if you have only a short time to stay, they'll enable you to make the best of it*:
You'll find more ideas in the post on the individual places.
Cash And Cards
Since 2015, the Sol has been the currency of Peru. Sol, by the way, translates to sun. The plural is Soles. Between 1991 and 2015, the currency was the Nuevo Sol and had replaced the highly inflationary Inti.
The exchange rate is 1 US$ = 3.67 PEN current rate respectively 1 €UR = 4.03 PEN current rate as of May 2023. Credit cards are widely accepted.
Don't panic if some of your cards don't work at certain banks. It happened to me from time to time. You then have to look for a different ATM respectively another bank. Usually, no biggie.
Language
Yes, obviously, Perú is a South American country and was once conquered by the Spanish. Hence, to this date, Castellano is the main official language.
However, in total, there are three: besides Spanish, there are also the Indio languages Quechua and Aymara.
Even if you have a great command of Spanish, in the first days, you might have trouble understanding everything since Peruvians, obviously, have a peculiar accent.
If you want to learn some basic Spanish or just brush up on your knowledge, there are various apps and online tools. I personally like to practice with babbel.
Say It Right
The good news is, that in general, you read Spanish the way it's written. Although, the letter C is a bit tricky for foreigners. Placed before an A, O, or U, it's hard and pronounced as K. Followed by E or I, it is pronounced like an English the. Now, if you want that th-sound in combination with A, O, or U, the letter Z comes into the picture. So you have to pronounce Paracas Parakas, and Plaza Platha.
On the other hand, if you want C to sound hard in combination with E or I, you make it a QU – but you don't hear the U. Fine example: Arequipa which you pronounce Arekipa.
This applies also to the letter G. If it's followed by A, O, U, or a consonant, it's pronounced like the G in guitar or Gran. To make a G sound hard before an E or an I, they squeeze in a mute U – like in guilt. If G stands before an E or an I, it is rather breathed than pronounced – a bit like the H in house.
The same applies to the letter J. You always pronounce it like the H in house. This explains why Jalea is pronounced Halea.
The last trap is double L which is not pronounced like an L but like a Y in yellow. So Mallorca is not Malorca, but Mayorca. When a word is written with just one L like Tequila, it's a simple and innocent L.
Communication
Like during most of my trips where European roaming is not available, I did not get a national SIM card. I rather used free WiFi. There was a connection to the internet in many places and, of course, at basically every hostel and hotel.
If you insist on being online 24/7, you can, of course, get a SIM card. Preferably from Movistar or Claro. I've heard that Claro now offers plans that cover basically all of South America – wherever you may roam, so to speak. You can get cards at shops located adjacent to major supermarkets and at malls.
Plugs in Peru are mostly type A and B as they use for instance in the USA. However, you find also type C as in Europe.
The standard voltage is 220 V and the frequency 60 Hz. Whereby, nowadays, all these chargers for phones and readers and computers have integrated adapters. In general, voltage and frequency don't really matter.
Gone are the days when you blew your electric appliances since you forgot to switch them from 110 to 220…good memories.
You'll find comprehensive travel info in my post World's Most Complete Travel Information – an indispensable globetrotter-classic.
The Route I Travelled
The Places I Visited
In these posts, I guide you to all the amazing places I visited during my trip to Peru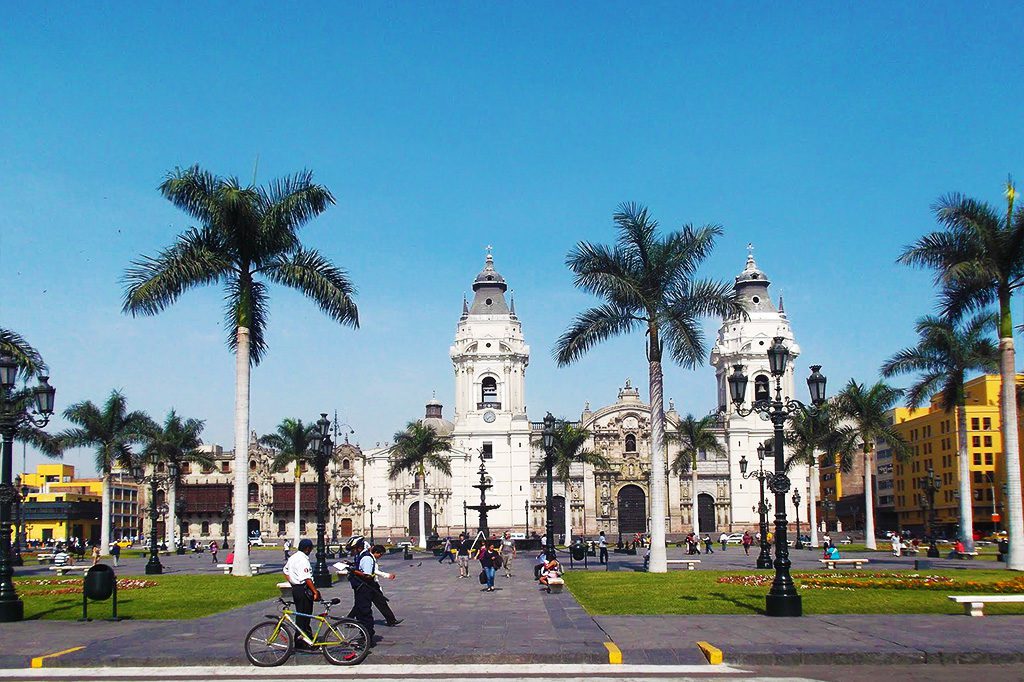 Pinnable Pictures
If you choose to pin this post for later, please use one of these pictures:
Did You Enjoy This Post? Then You Might Like Also These:
* This is an affiliate link, obviously. So if you book through this page, not only do you get the best deal, I also get a small commission that helps me run this blog. Thank you so much for supporting me!
Note: This post is being regularly completed, edited, and updated – last in May 2023.