I've put together World's Most Complete Travel Information since one of the main reasons I started to blog was informing and helping others.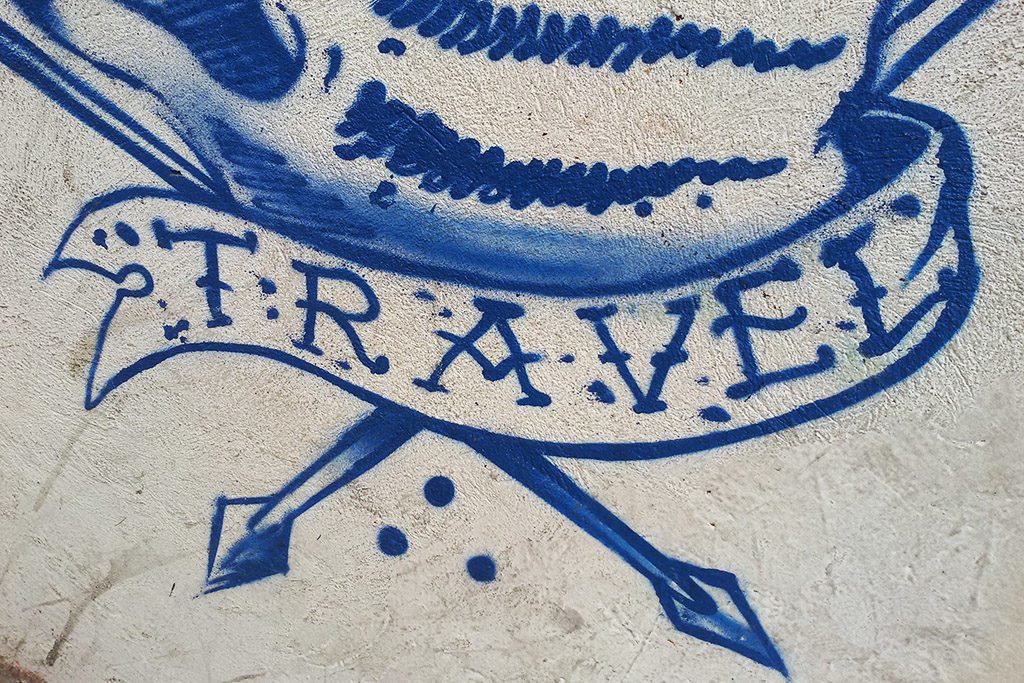 I've been travelling for many years now and therefore had to face difficult situations and resolve minor and major problems.
What really helps my travels go smoothly is my passion – yes: passion! – for planning and organizing.
While my first trips were still organized with the help of books, brochures, info material from tourist boards, and a generous share of luck, in the times of this new thing called the internet that everybody is talking about, it became much easier – but also much less exciting.
Catering to Everyone's Needs
Since I've decided to write my blog in English, the target group is quite multitudinous. That makes it difficult to write information and give recommendations when it comes to legal and practical aspects of travelling:
Do you need a visa to go to Chad? How can I know, I don't know which nationality you have.
Do you need a certain vaccination? Maybe – maybe not.
Which adapter do you need? No idea, I don't know where you're coming from or going to.
I might be able to answer all these questions for people coming from Germany, but not for the rest of the world's population.
Well, while I cannot answer these questions personally, I still want to inform and help.
Therefore, I've searched for sites where every question that might occur to anybody in any country on the planet will be answered.
No matter if it's legal stuff or health-related.
Whether it's about the weather or money.
Wanna know about public holidays around the world or check the UNESCO World Heritage Sites?
No problem, just click on the link and follow the instructions there*.
So, my dear target group, I hope you'll find as much useful info for your travels as possible. If something is missing, please let me know, I'll make an effort to find it for you. And if you happen to know a good link that might help others, please be so kind as to send it to me – so that this post stays
WORLD'S MOST COMPLETE TRAVEL INFORMATION
PLANNING
getting informed and choosing a destination
---
The first step is still quite comfortable, you'll probably be sitting on your sofa, spinning a globe, dreaming a little bit, and finally picking a destination, and here is a map that will inspire you:
---
In forums such as facebook, I often read the question "Is it safe to travel to….". Is it? I certainly do not want you to get panic-stricken, but here is an overview of health and travel security:
---
I hope the travel risk map did not make you decide on vacationing at your local central park. However, here is a site that provides you with info on how interesting, inspiring and beautiful the destination of your choice is:
---
What's missing on this really great site is the financial aspect. I assume that you don't own a diamond mine and that money is a factor that has to be considered, too.
There is a webpage giving you a rough estimate of how much your trip will cost you.
Of course, everyone has different needs and preferences so your personal travel can be a bit cheaper or much more expensive – but to have an idea, it's really good (although planning a trip to Japan, I hated what I saw….):
---
Although this list is quite complete, really exotic and unusual destination are not found – so, unfortunately, I cannot add '….around the world'.
By the way – this is how I generally plan and organize my travels:
PREPARING
getting documents ready
So you made up your mind and decided on a destination? Great! Do you have your passport ready? Which papers do you need to go to your destination – only your passport (which has to be still valid for another six months and there have to be enough empty pages for all those pretty stamps that you might get) or other documents, too?

Here you get all the visa and embassy information by country:
---
And here, in addition to the above info, is a calculator especially for the Schengen territories. It helps all visitors from countries where the 90 respectively 180 days rule applies:
---
Besides getting your documents in order, vaccination is not only a prudent precaution, but you have to have proof of certain shots (very often against yellow fever) to be able to enter the country.
Here is a complete list of which shots are advisable and which are mandatory:
---
It's an absurd thing with insurance: You basically have to hope that the money you pay for them is completely wasted; since the opposite would mean that something really bad happened to you, be it loss of valuables or – even worse – of your good health.
Anyway, let's just hope that all the money that you are paying to the insurance company is a big, big waste of money; but make sure to get covered, anyway:
---
The weather can have a major impact on your stay in a country. Depending on what you are up to, you might want to check the perfect season for your trip:
PLACING
booking accommodations
For me, part of the fun of travelling is researching the best hotel option, inquiring and booking. Sometimes I think I could even do without actually going there – just the process of evaluating hotel websites is already satisfactory.
That, of course, is just a joke, I love everything about travelling, but actually, researching the best deals, too.
No matter what advertisement tries to tell and sell you, there is no such thing as the one website that has it all and compares all the prices. Actually, you have to do your own research, and I'm listing here a couple of sites that I mostly check.
Since there are so many websites, this list simply cannot be complete. Here again: If you know about a really good site that's missing on my list, let me – and all the others – now, please.
---
Before you book, you might want to check what other travellers have to say about the accommodation you are about to book? Although it's always a subjective comment. However, when 90 percent of former guests were happy, chances are that you will be happy, too:
Especially when you are travelling to Asia, booking ahead might cost you more than if you just walk in and negotiate a price for the room. In some Central and South American countries it's the same. Then, of course, you always run the risk that your favorite place might be booked out or that during high season can get really difficult to find something convenient at all. So you have to decide from case to case what's more important – saving a couple of bucks or saving some time.
PROGRESSING
getting in the air or on the road
Time to book your flight – or another mean of transportation.
And joining another sort of 'lottery': Where to find the cheapest flight.
Funny enough it seems to me that the more kerosene is wasted on your trip, the cheaper the ticket gets (which is ecologically scandalous!): When you fly criss-cross around the globe and have like five stopovers per routing, you pay less than for a direct flight that needs much less kerosene.
However, usually booking pages show you all this: The price, the number of stopovers, and the duration so that you can easily choose what's right for you.
Like the hotel booking sites, the air travel sites seem limitless, so these are just a couple of them.
Important: Always check also the airline sites, they might have good offers, too; especially for domestic flights in Asia and Latin America.
Practically every European country has its own low-cost airlines. They offer flights around the continent but also to some distant destinations at really good prices. However, you should book well ahead and don't expect to be pampered.
Actually, you can get to almost any destination within Europe for about 100 €uro round trip.
---
Every member airline of the International Air Transport Association (IATA) has a code consisting of three letters:
---
While the member code of the airlines might not be that important to you, their airport code can be really helpful when booking flights. Especially domestic flights in countries you're not that familiar with. Sometimes cities are spelled differently so the three-letter code of the airport you are looking for can be a better indicator.
This site is very simple. You just key in the city you are looking for and it gives you the code; and vice versa.
---
Before arrival, it's advisable to check the airport website: They often tell you which services like e. g. ATM you find at the airport and they have great tips on how to go downtown and much more.
You can search the airport you need on this site by typing the name or country or city or IATA-code (see above link) in the search field. From there you can click through to the actual airport website.
---
You're not necessarily flying but first want to check different options? These sites show you all the possibilities of how to get from A to B.
---
Finally, decided on going by bus? Here you have:
I assume you'll find the right choice for your trip.
---
Rather want to take the train? There is this guy who actually put together train connections from all over the world – just check out his site:
PAUSING
info on airport facilities
---
You did book the cheap flight with a handful of layovers? Well, especially if you have to spend a couple of hours at the airports, you might want to check out what to do there and how to make the break a comfortable one
Once you're on it, check out my post about the new free (!) transfer lounge at CDG – by the way, CDG is the IATA code for Charles de Gaulle airport in Paris.
I guess you'll need internet access while waiting for your next flight. Already because you want to write to your friends how annoying it is that you are waiting.
---
So before you walk around trying to find someone who can help you with the password, check out this totally cool – but also a bit crazy
PLUNGING
adapt and adjust on arrival
---
So you've arrived, made it from the airport to your hotel, and just crashed. The next morning…what time is it? What time is it back home? Is it still the same date?
Take a quick look at this map to set your phone and call your parents at a convenient time:
---
Ready to explore the city? Sure; but what should you wear? Do you need sunscreen or an umbrella? Check the
---
What, the museum is closed? Why?
You'll probably won't miss Christmas, but make yourself familiar with all the other
---
Need to charge your phone? Thank god the times are over when you blew your gadgets because you didn't pay attention to the voltage. It happened to me coming back from the Caribbean where they operate on 110V while in Europe it's 220V – the radio did not forgive me.
However, the variety of plugs and sockets is vast.
Check here what you need to stay tuned:
---
So you – and your gadgets – are all set? Then nothing should hold you back from exploring the greatest sights and sites.
Here's a list of what Unesco thought it's worth visiting – and preserving:
PRACTICING
change, convert and communicate
---
With these charts, you can convert things I haven't even heard of before like e.g. Lumen seconds in Lumen hours.
Well, I'm positive you might spend your trip without worrying about Lumen seconds. But you might need to know how tall you are in Europe – as tall as in the States, yes, but you measure it differently – or which size of shirts and shoes you need:
As I said: In these charts, you'll find even figures that you won't need.
---
So now you know which size you need and you have found these darling shoes and they cost 199 €uro.
Hm, how much is that in your national currency?
Here you can check all the currencies – and even download their app
---
You leave the store with your brand new shoes in the size you need. Not withoug saying goodbye to the lovely salesperson – in her language, of course.
Everybody is making fun of the google translator, and it certainly is not advisable to translate longer, more complex texts with it. But to check some words, it's working just fine:
PANICKING
getting assistance in case of emergency
Although everything was going smoothly and you had a great time, a little mishap got in your way and you need assistance? Here is a list of
They will be happy to help you for instance with your lost passport.
---
But you still need money, right? Your mom will pace to the next Western Union bureau or go online and wire you whatever you need. Here is where you can pick up the cash:
Yes, there is a lot that can happen – and probably there is very little that actually will.
In any case, with this World's Most Complete Travel Information you'll be prepared and know where to turn in the event of an emergency.
I wish you carefree travels!
PINNABLE PICTURES
I assume that you might want to pin this very useful post, but please make sure to use this picture.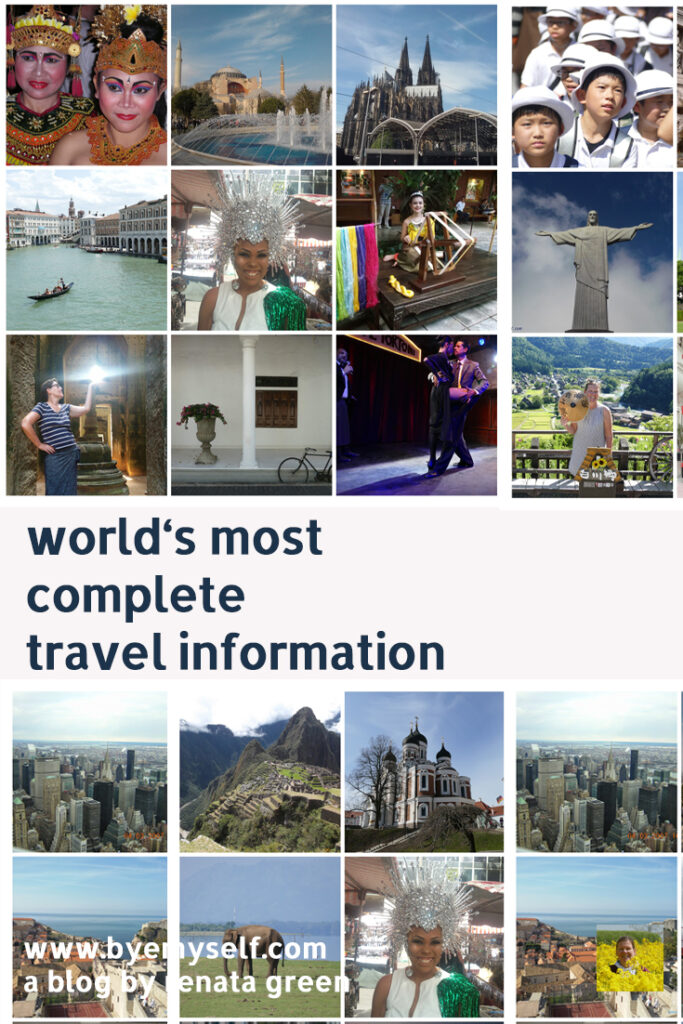 *Important disclaimer: I did lots of research for this post and put only links here that look trustworthy. However, these links are being provided as a convenience and for informational purposes only; they do not constitute an endorsement or approval of any of the products, services, or opinions of the corporation or organization, or individual. I bear no responsibility for the accuracy, legality, or content of the external site or for that subsequent links.
This post is being regularly completed, edited, and updated – last in November 2022.
Did You Enjoy This Post? Then You Might Like Also These: