A couple of weeks ago, I've introduced Palma de Mallorca as a beautiful and vibrant city, however, I skipped an essential aspect, namely, the ingenious street art that looks back at a long tradition.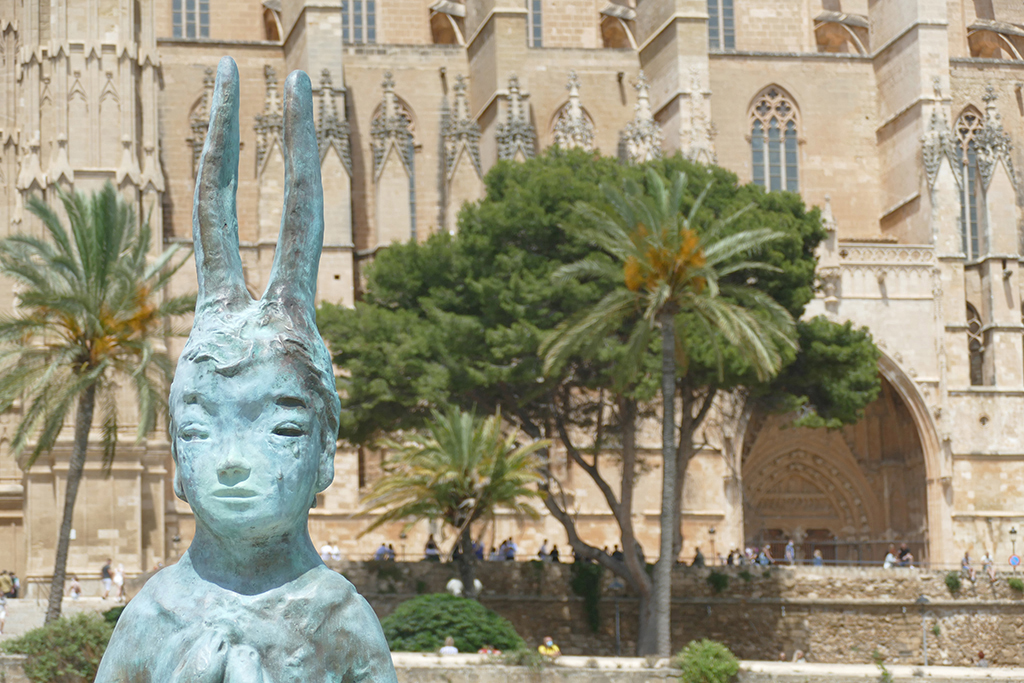 Actually, no beautiful and energetic city is complete without some ingenious and vigorous street art, right?
Palma de Mallorca
In the southwest of the island of Mallorca opens the large bay of Palma. Here used to be the old capital of the former Kingdom of Mallorca and still is the current political and economic center of the entire autonomous region of the Balearic Islands. In 123 BC, the island of Mallorca was occupied by the Romans who then also founded Palma.
Today, more than 400,000 people live in the city. That's almost half of Mallorca's entire population. Consequently, Palma has everything a modern and vivid metropolis needs – including a highly creative urban art scene.
Besides art museums and galleries, there is also some remarkable art right on squares'n'streets, and I'm not referring to some honoring statues like the one of Jaume I on the central square Plaza España. I'm talking about cool'n'contemporary sculptures for instance by Mallorca's favorite son Joan Miró.
Besides those precious pieces, there is also an active subversive art scene expressing ideas and ideologies through bold motives in vibrant colors.
In recent years, a lot of money has been invested in Palma's historical architecture. Hence, large parts of the old town now look like an open-air museum. Every now and then, however, you'll find yourself in front of those ugly walls bordering demolition areas or undeveloped land.
These walls are the perfect canvas for street artists. Hence, they come out at night and start to decorate the city. Some with permission, some without. Either way, in the morning, Palma is a bit more colorful again.
Sculptures
As in many other cities, there are some marvelous sculptures by amazingly famous artists decorating Palma's streets'n'squares. Obviously, there are works by national artists such as Galician modeler Manolo Paz or the concrete sculpture Lugar de Encuentro V, hence Meeting Point 5, by Basque sculptor Eduardo Chillida. Not to mention the omnipresent Catalan artist Joan Miró.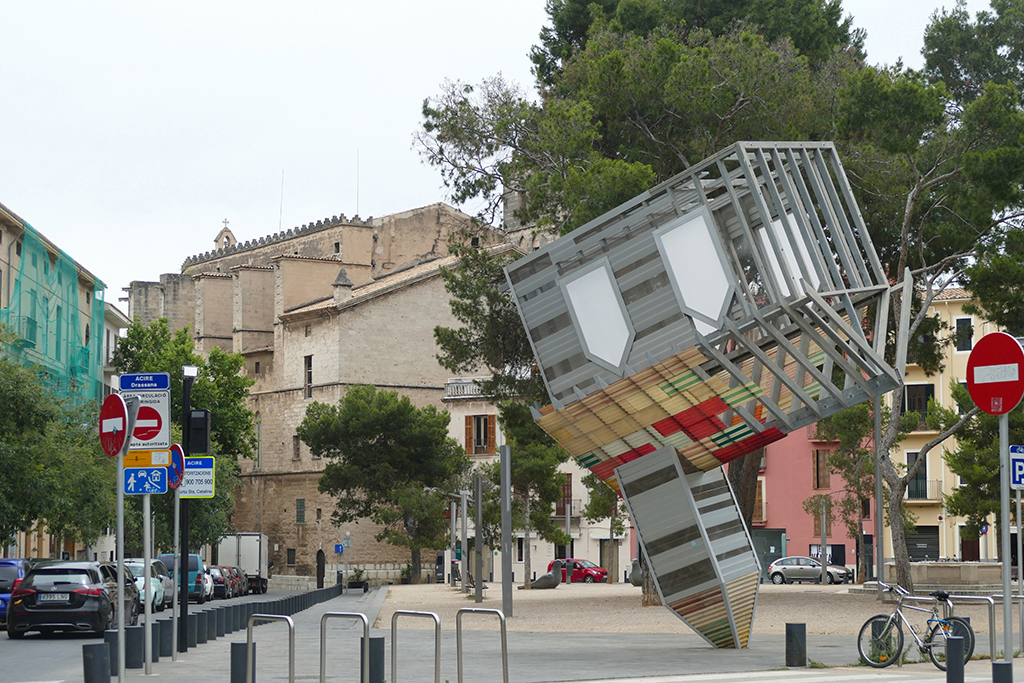 However, there are also grand pieces by international sculptors like Alexander Calder whose mobile statue Nancy stands at the Jardins de s'Hort del Rei just below the Palau de l'Almudaina.
At the departure terminal of Mallorca's international airport, Botero's Reclining Woman bids the travellers farewell.
For those who don't know: Colombian artist Fernando Botero is world-famous for depicting everyone and everything in his paintings as well as sculptures very….voluptuously, to say the least.
I've introduced him in my posts on Bogotá as well as Medellín.
To save you time, I've marked in the map below where you'll find the statues introduced in this post. However, note that there are many, many more.
While Palma's numerous art objects are scattered in different places, there are two major hubs where you can admire an inspiring collection in one spot – and believe it or not: You'll enjoy them free of charge.
Parc de la Mar
The Parc de la Mar is a large area at the foot of the medieval walls in front of Palma's famous Cathedral.
A large saltwater lake was created in the 1970s and reflects the sea that once used to reach all the way to the city walls. It was pushed back for the construction of the Llevant expressway.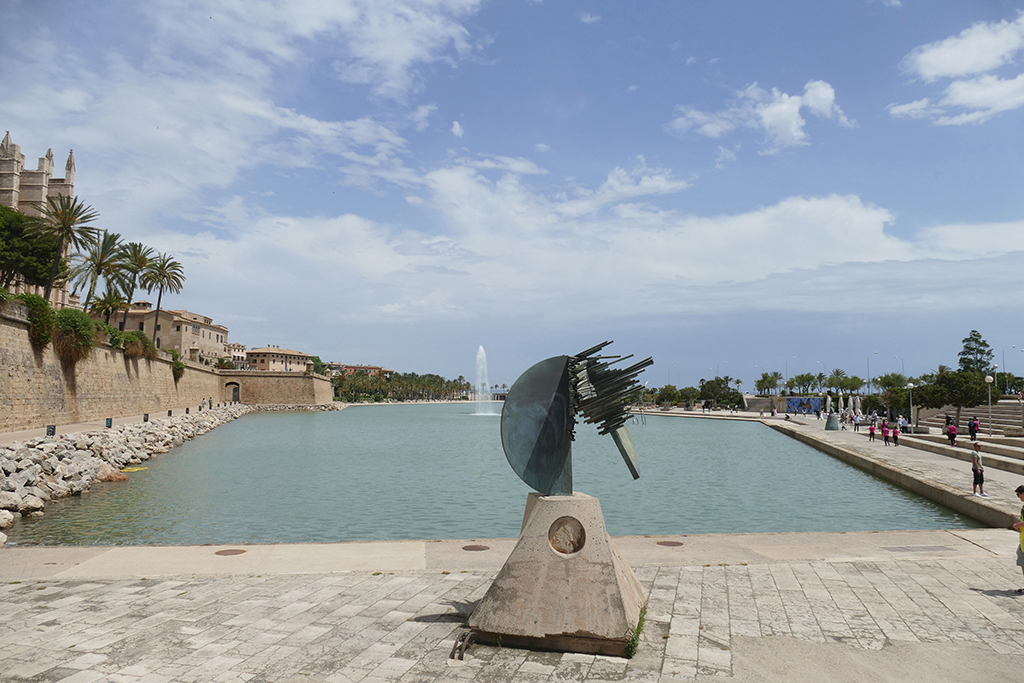 The Parc de la Mar is one of the best places to admire and photograph the cathedral as well as the historic royal palace from different angles.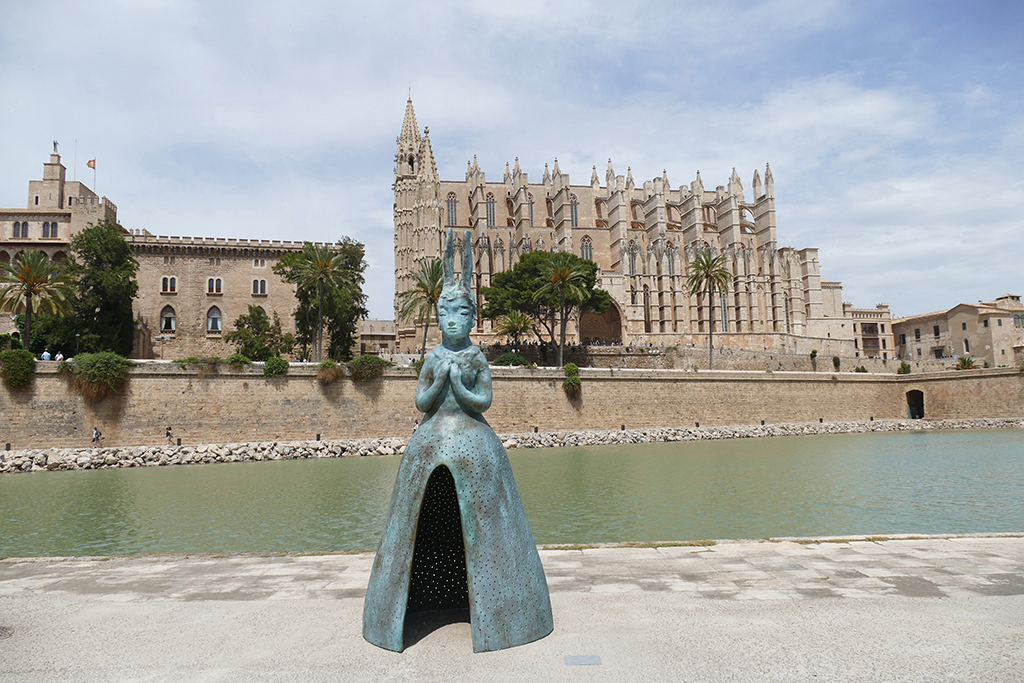 The scenic park has a very relaxed atmosphere and has therefore developed into one of the most frequented leisure areas for locals and visitors alike.
It is a popular venue for festivals, events, and an open-air cinema.
The art aficionado, however, finds an amazing collection of inspiring modern sculptures.
One of the most famous pieces was created by – you probably guessed so – Joan Miró. It's one of his famous tile walls that he created together with ceramic artist Josep Llorens i Artigas. They had met at art school in their native city of Barcelona back in the days. Their most celebrated collaboration is probably the façade of the UNESCO head­quar­ters in Paris.
Es Baluard Museum d'Art
The Es Baluard Museum d'Art is Palma's museum for modern and contemporary art, but has so much more to offer.
In Catalan, baluard means bulwark, hence, the name refers to the location and the historical function of the original structures.
The fortress known as Baluard de Sant Pere in the old town of Palma was crumbling. Fortunately, the city was willing to make the bastion available for the construction of a museum for modern and contemporary art. This way, they created a space that contributed at the same time to the development of the entire neighborhood.
The venue opened in 2004.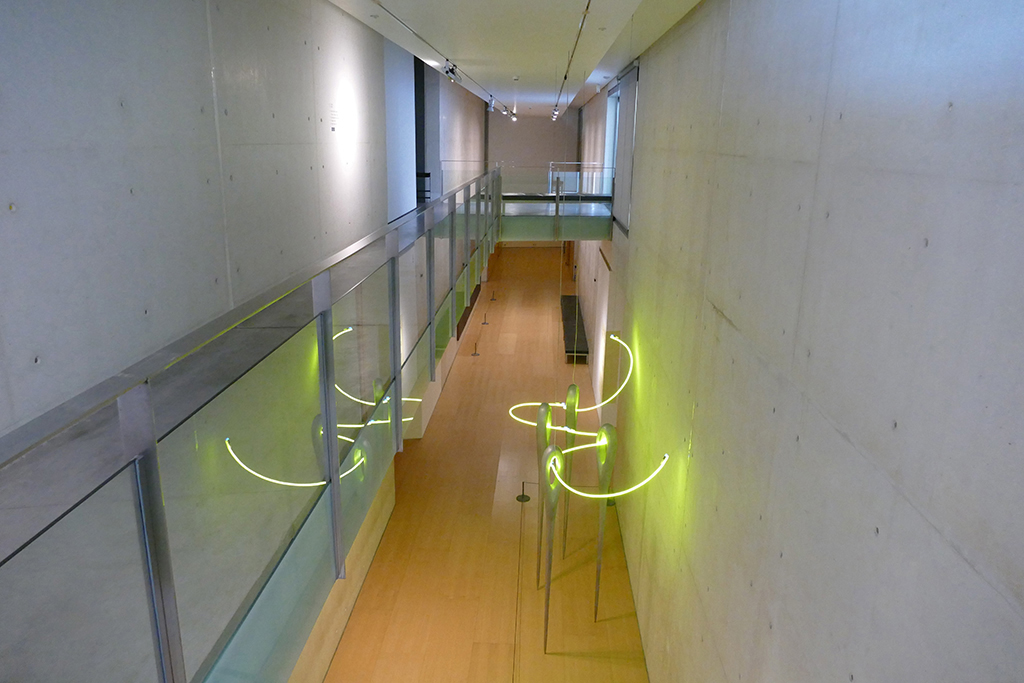 The museum has a total area of ​​5,000 square meters and the actual gallery building spreads over three floors. Due to the unusual construction, it is interconnected on different levels by ramps, balconies, and galleries.
Sculpture Park
One route to the Baluard leads from the city through the Porta de Santa Catalina with a grand view of the sea and from there to the Sant Pere district and the Paseo Marítimo boulevard. Another path leads to the top area of ​​the city wall, from where you have a panoramic view of the bay of Palma and the museum building.
On the way up, you pass some fantastic artwork by many locally, nationally, and internationally renowned artists.
Hence, as you explore the premises, not only do you get to see an art museum with a fantastic outdoor exhibition. Your visit also introduces you to a historical monument with many amazing viewpoints.
Also, you only have to pay an entrance fee if you want to visit the indoor galleries. Access to the terraces including the sculpture park is free of charge.
The museum is open Tuesday to Saturday from 10 a. m. to 8 p. m. and Sundays till 3 p. m.
Murals
So let's now shift from the established art sector to the more subversive one. The kind where the attribute street does not refer exclusively to the location but is a state of mind. Art that's not just decoration but a statement.
I'm talking about graffiti, obviously.
Most of Palmas murals and graffitis can be seen around Plaça Gomila below the Castillo De Bellver and in the streets around Plaça de Quadrado behind the Basílica de Sant Francesc. Latter is not far from Palma's historic center.
If you get up early before the shops open, you'll get to see many more works. Why? Because many shopowners commission pieces for the shutters of their shops. As they open around nine, they pull those shutters up, obviously. Hence, the colorful paintings disappear until closing time.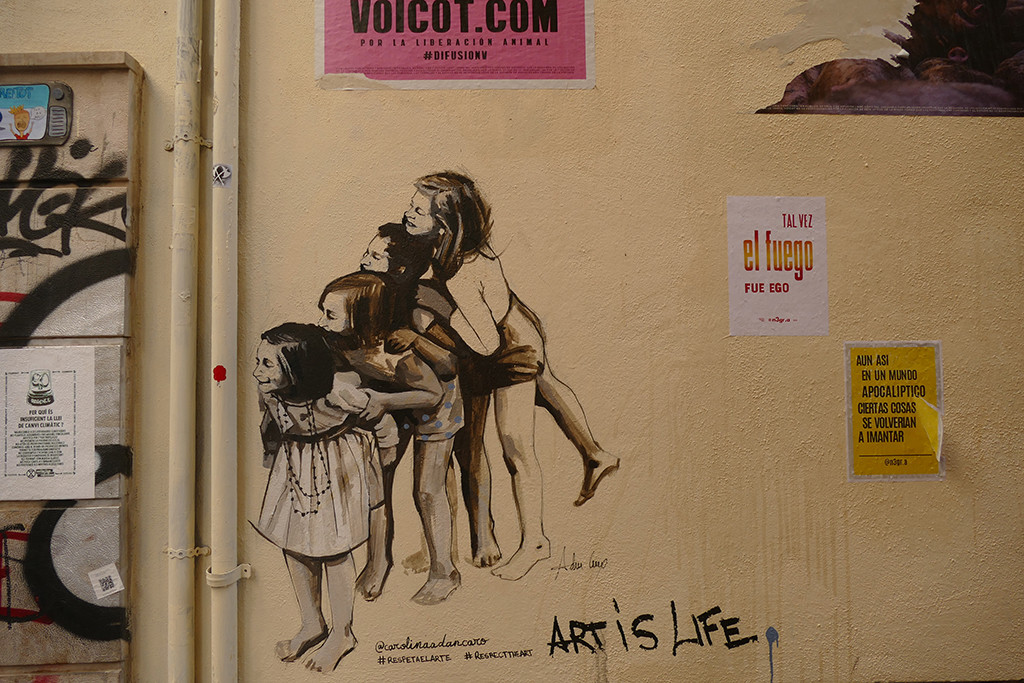 Obviously, Palma's urban artists don't stick exclusively to certain areas. You'll find many pieces in unexpected places. I particularly loved the sassy pieces in the side alleys of the pedestrian shopping street Carrer de Sant Miquel. There is, for instance, inkterrorist's Tinder Egg at the corner of Carrer de Can Gater and Carolina Adán Caro's many meaningful pieces at the entrance to Carrer de Can Tamorer. But I also spotted great murals by Grip Face and Ezequiel Cánovas at totally unexpected corners.
To make it easier for you, I've marked all those spots on the map below.
But now, I'd like to introduce some of my favorite artists a little more. Since they are so different and wonderful in their own way, I'm simply listing them in alphabetic order. Just to be fair.
Carolina Adán Caro
Although the urban art scene is not exclusively a man's world and misogyny in such an otherwise quite progressive surrounding would be actually pretty douchy, there are far fewer female artists than men. Carolina Adán Caro is one of them and at least around Palma definitely a local star.
Following her self-created motto Art is life, the native Madrileña is decorating Palma's walls with different generations of family members.
Her style is rather classic – painted with a brush without stencils. Then, she adds her iconic marks: Runny plashes of colors.
Although the artist claims not to have any political agenda, there is actually a quite socialist motive behind her motto Art is life. She wants to make sure that everyone has access to great art. Therefore, she only does street art and loves seeing people stopping and taking pictures of her paintings.
Abraham Calero
Abraham Calero, just like Carolina Adán Caro a native Madrileño, is one of Palma's most political urban artists.
His most famous and also most striking work is probably the series of bodies of shipwrecked refugees he painted along the boardwalk of El Molinar.
One can say that Calero likes to put his fingers on the politic's and society's sore spots – also in unexpected places. I was walking down the Ramblas when I spotted the image of an elderly lady with some red carnations on a flower stand. As I learned later, it doesn't depict just some lady buying flowers. This portrait commemorates Celeste Caeiro, a pacifist who by handing out flowers to soldiers started the so-called Carnation Revolution in Portugal in 1974.
Ezequiel Cánovas
Ezequiel Cánovas is one of the urban artists I'm introducing who was actually born in Palma. Searching the net desperately for more information about this artistic Jack of all Trades, I came across a statement where he claims he doesn't like writing bios. Amen to that! For hours, the only info I found was that he was born in 1981.
Why do those artists have to be such an enigma?!
According to Cánovas early memories, he was always drawing and paintings on surfaces he wasn't supposed to…decorate. Well, if that's not the cradle of graffiti, I don't know what is.
I spotted one of his works on my way to Palma's beach. It called my attention for having something unique to it. Not in the motive, but in the style. An air of bande dessinée I know for instance from the comic capital Brussels. Now that I know that Cánovas is passionate about drawing and illustrating, this makes total sense.
However, I call him a Jack of all Trades for a reason. This master of many arts does also animation, multimedia creations, and since 1995 also graffiti and murals, obviously.
Grip Face
Grip Face aka David Oliver is another native to Palma – or to be precise to Son Ferriol, a small town about 6 kilometers east of the center. Just like Ezequiel Cánovas, he creates from different media, and he developed an iconic style where he mixes abstract shapes and recognizable elements in net colors.
Already as a child, he enjoyed drawing and was later drawn – pun intended – to graffiti and urban art.
A clever move since today, you can admire his pieces not only in his native Palma, but also in Barcelona and Madrid as well as for instance in Amsterdam, Naples, and Vienna. And Grip Face does not only decorate shabby façades. He exhibited also in prestigious art spaces like the Hyvinkää Art Museum in Helsinki or the Fundación Miró on the outskirts of Palma.
I spotted one of his fun paintings by pure accident just around the corner from my hotel. Well, that's exactly the charm of street art.
One last remark regarding his a bit creepy alias: In his early teens, David Oliver used to customize his friends' skateboard grips. Eventually, that name stuck with him…another intended pun.
InkTerrorist aka Sonríe
While Palma is packed with works tagged by the self-proclaimed InkTerrorist, doing research on the internet is a drag.
He became an urban artist in 2012 as he leafed through a book on Banksy. He was impressed by Banksy's technique of using stencils, a method which at that time was rather innovative. "I can do this, too! ", he thought.
Unfortunately, he also adopted this mania to remain an enigma.
Nevertheless, InkTerrorist also refers to himself as Sonríe which translates to smile. The contradiction of these pseudonyms is also reflected in his work.
There are tender motives like a slender ballet dancer inspired by an article on French impressionist Edgar Dégas. And then he stencils skulls and grenades and ironic portraits of Elon Musk. With InkTerrorist, you never know that to expect at the next street corner.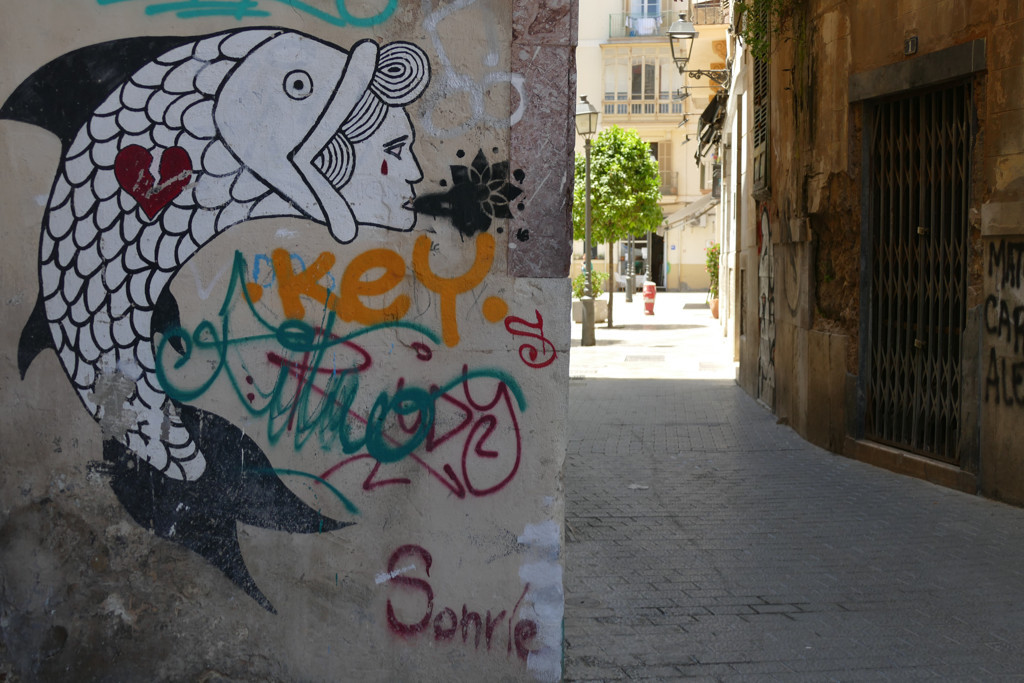 According to his own statement, he seeks rebellion through self-reliance and self-reliance through art.
Fair enough.
One thing is for sure: This InkTerrorist makes you smile.
Daniel Manrique Durán
Daniel Manrique Durán came a long way – literally. After completing his studies in art and architecture in Argentina's capital Buenos Aires he moved to Palma in 2010. Since then, the shabby façades in the Mercé neighborhood between Carrer de Sant Miquel and Carrer de Sindicat are his stony canvases.
Durán's style is quite unique: Rather neo-cubist in bold colors. Definitely striking eye-catchers.
And as a matter of fact, they also caught the shopowners' eyes so that many of them commissioned his unique pieces for their shutters. However, he's also decorating simple house walls around Calle Can Vatlori, an otherwise rather austere street in the vicinity of Plaza Mayor.
Camille O'Hyde
Camille O'Hyde is a lawyer by profession and an artist by vocation.
Although she looks like the big sister you've always wanted, her motives are mostly from times gone by: She portraits musicians like Slash, the Beatles, and – as shown above – David Bowie.
On her website, you can purchase prints of her portraits. Or you commission a painting of your favorite person….and it doesn't have to be a talented musician.
SOMA
Mallorcan urban artist SOMA is probably the city's most famous sprayer. Mr. Marc Perris for the students he's teaching on his bread job as an art teacher is mostly embellishing the most rotten façades. Sadly, this means that his street art comes with an expiration date: As soon as the remodelling teams arrive, his works will be erased. Therefore, SOMA is happy for various reasons as street art enthusiasts pull out their cell phones: Not only do they spread his works via their social networks which is good advertising and grants further commissions, obviously. They also ensure that his art stays alive.
Although over the years, SOMA achieved to get orders from shops, hotels, restaurants, and private commissionors, street art remains a hobby as he keeps working as an art teacher.
On Instagram
Unfortunately, I cannot introduce all the great artists that are embellishing Palma's façades. And even those few I'm presenting above have created many more amazing pieces.
So if you want to dig deeper into the subject – or get inspired for your upcoming trip to Palma, I can recommend the Instagram account @streetart_mallorca.
Also, the above-featured artists have accounts worth checking out:
Carolina Adán Caro
Abraham Calero
Ezequiel Canovas
Grip Face
InkTerrorist aka Sonríe
Daniel Manrique Durán*
Camille O'Hyde
SOMA
* Daniel Manrique Durán doesn't have an Instagram account, but you'll find a vast collection of his works using the quoted hashtag.
How to Get Around
Mallorca has a comprehensive network of public transportation and it's particularly easy to move around within Palma's city limits as well as on the outskirts. The Empresa Municipal de Transports Urbans, short EMT, has an amazingly extensive network of buses.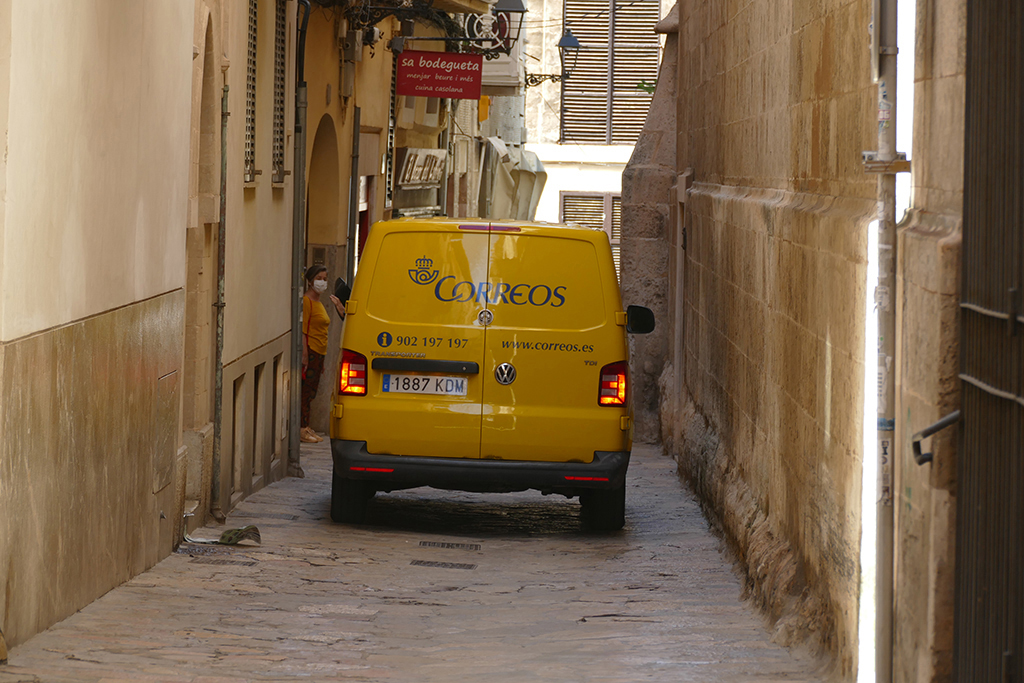 There even is a subway in Palma. However, since you'll probably stay exclusively in the city center, chances are high that you'll travel mainly by bus. A single ride costs 2 €uro, kids under five travel for free, and dogs pay 30 cents – no, I kid you not!
You can buy tickets from the driver, however, you have to pay cash with a bill of up to 10 €uros.
To get reliable information, just go to the EMT's website. There you'll find all the relevant information on schedules and fares and all this in four languages.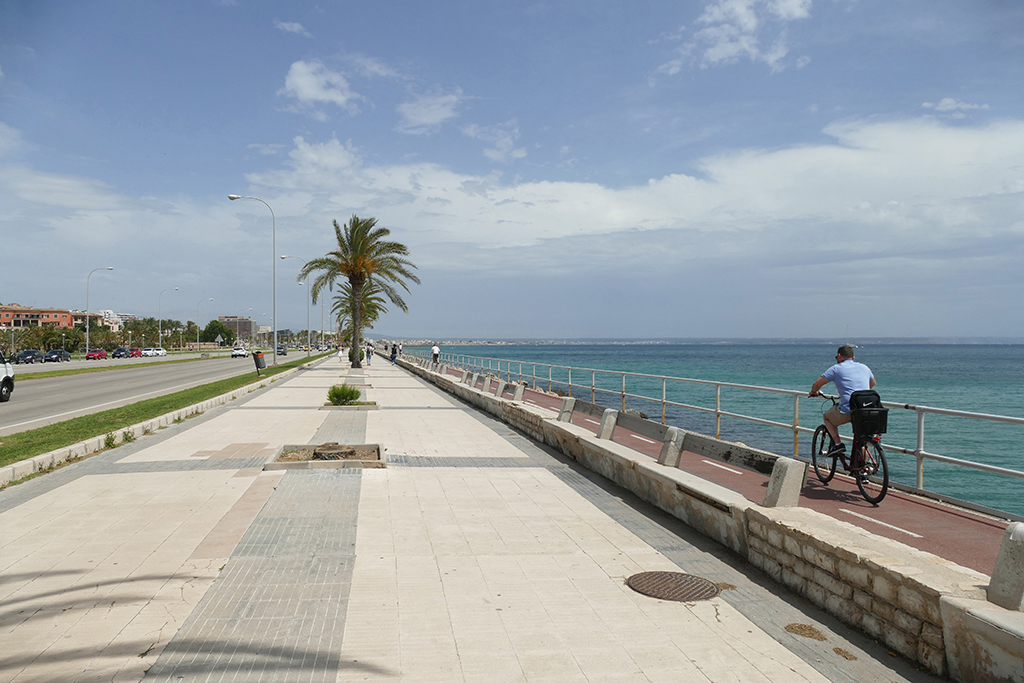 Cycling is a suitable alternative for getting to know the city, not only because of mobility but also for the benefit of the environment, therefore, it's getting quite popular. There are many shops where you can rent a bike in Palma, but also many hotels have bicycles as a service for their guests.
Obviously, there is far more to explore on Mallorca. Therefore, I put my nine days on the island into writing: There is an extended guide to the capital Palma and a comprehensive introduction to the island. There you'll get valuable general information that will make your own trip much smoother and more enjoyable. Also, you'll find links to guides of all the marvelous places I've visited.
Map
On this map, you can see where to find all this ingenious art:
Pinnable Pictures
If you choose to pin this post for later, please use one of these pictures:
Did You Enjoy This Post? Then You Might Like Also These: