Büdelsdorf revisited – since every year the NordArt is taking place in that forlorn suburb with the quirky name, also in 2018, I visited bye:myself.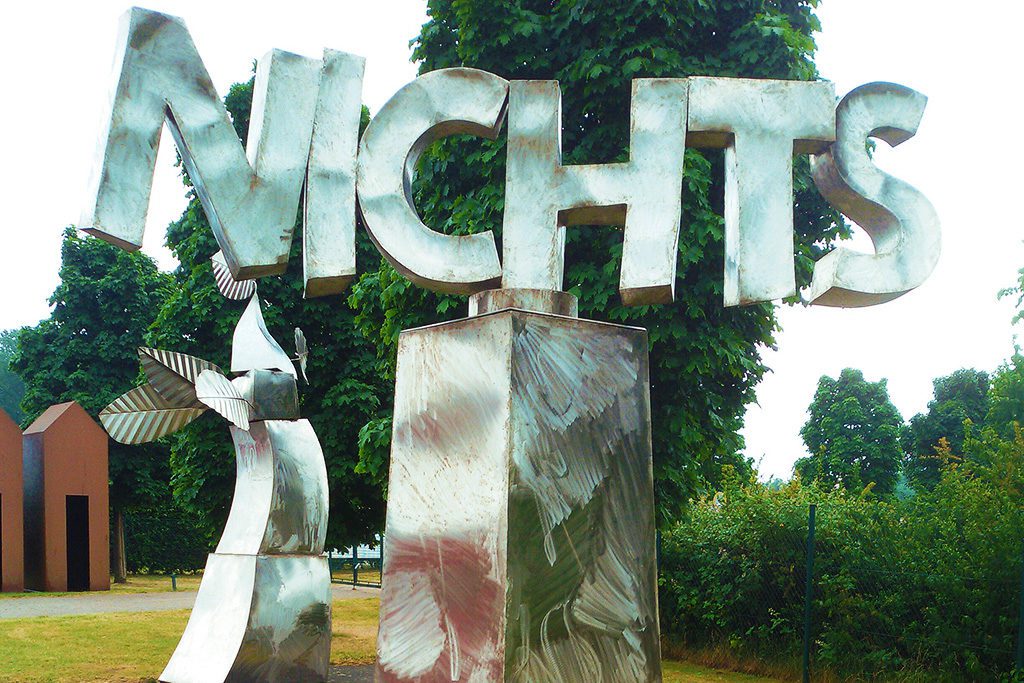 As you already know from this post, the NordArt is a very nice, annual art event. Obviously, you cannot compare it to the Biennial in Venice.
Nevertheless, they show a great variety of international artists. The NordArt has been one of the largest exhibitions of contemporary art in Europe, after all.
What I actually love about the NordArt is the location: Büdelsdorf! Even for German-speaking people, this name is quirky and fun and sounds like someplace for rednecks in gumboots clomping over the fields checking if the potatoes are good to harvest yet.
Size Doesn't Matter
Actually, Büdelsdorf – by the way, 'Dorf' means village, this already tells you a lot – is sort of a suburb of sort of a small town in Northern Germany, a bit over 100 kilometers from Hamburg. If you happen to go to Denmark by train, you might have a whistle-stop there. Otherwise, I'm afraid that people who live more than five miles away have never heard of it.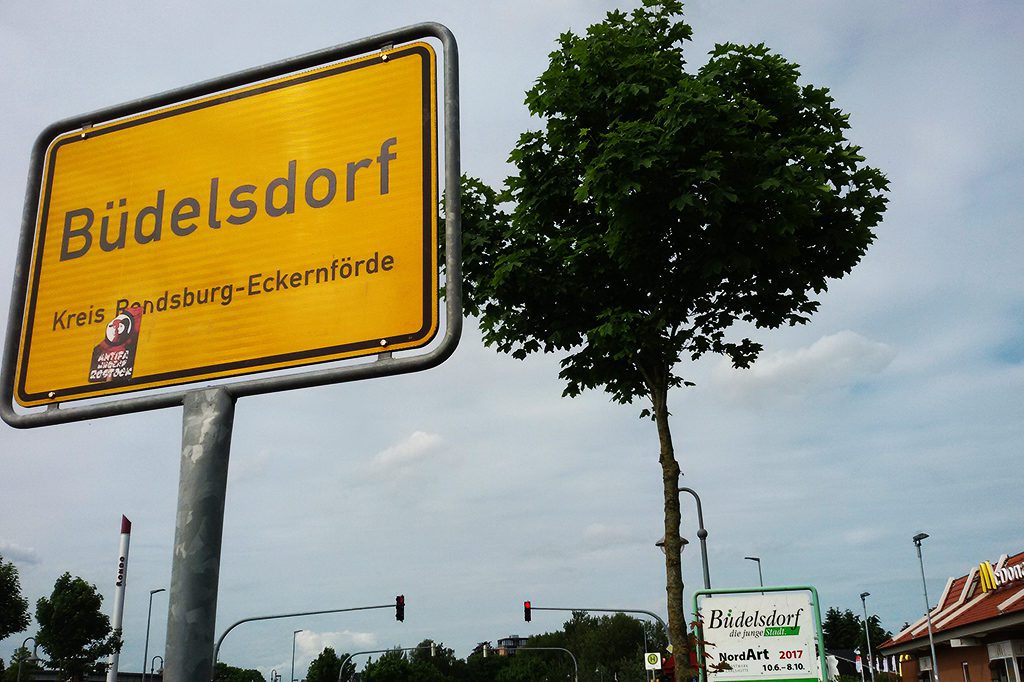 So the fact that an art fair takes place on a regular basis at this suburb of a small town is quite hilarious. Of course, there is a story to it:
In 1827, the foundation of the iron foundry Carlshütte was the first industrial plant of the duchies Schleswig and Holstein; today the federal state of Schleswig-Holstein.
It was finally closed down in 1997. Eventually, Mr. Hans-Julius Ahlmann, an associate at the globally operating ACO group, bought the huge premises with the foundries, and the historic living and management quarters.
He initiated the Kunstwerk – artwork – Carlshütte where now concerts, lectures, film screenings, theater plays, and, obviously, exhibitions are taking place.
The NordArt
Since 1999, every summer the NordArt takes place and became one of the largest European shows of contemporary art.
Every year, there is an open call. 3,000 artists from 105 countries from all over the world applied for the NordArt 2018.
The jury has chosen 200 artists that now have the chance to show their paintings, photographs, videos, installations, and sculptures at….Büdelsdorf; it doesn't get old.
Happy Anniversary
If you think, wait a minute, isn't this year a special one?, you are absolutely right: The NordArt celebrates its 20th anniversary. I personally hope that there are many more to come.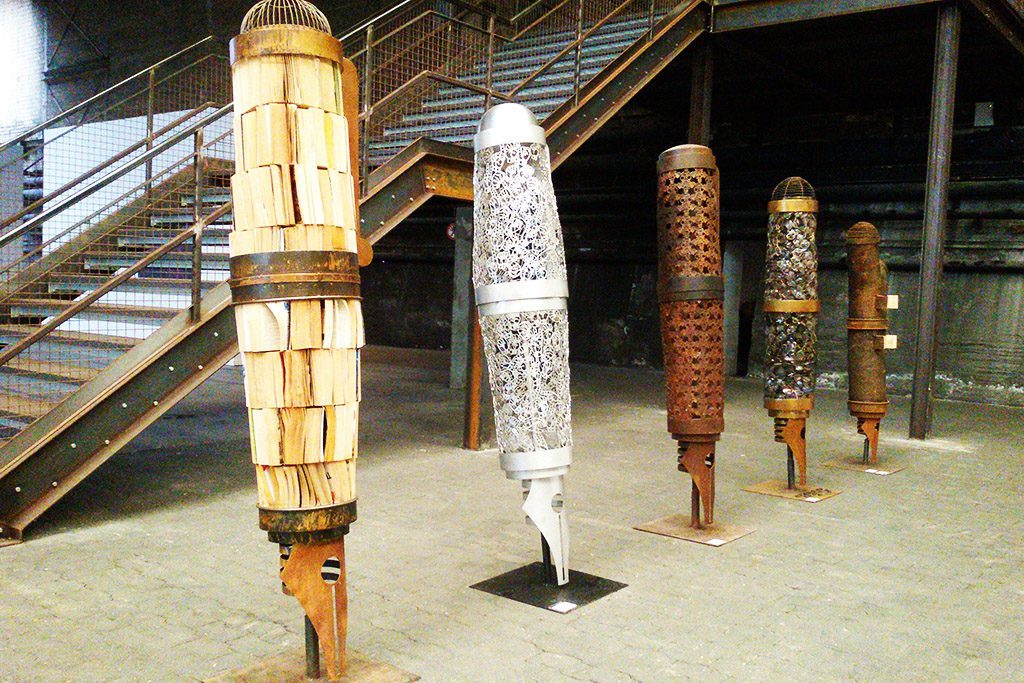 Update: Beginning of August 2018, the NordArt released a very informative and inspiring video on the making of this mega event.
The Country Focus
The NordArt isn't just a random exhibition. They have a very elaborated and inspiring concept.
Apart from the 'regular' show, every year, they put the focus on a particular country.
This year's Country Focus is on the Czech Republic.
There are many just nationally known participants. However, there are also some artists that acclaimed international reputation such as Michal Gabriel and, of course, Prague's enfant terrible David Černý.
The Sculpture Garden
However, Czech artists are widely represented at the Kunstwerk Carlshütte, anyway. Besides the old factory buildings, there is a huge garden full of truly outstanding sculptures and installations. Many of those are made by Czech sculptors.
Many of these masterpieces are at Büdelsdorf for good – although some ogres seem to shuffle them around a bit between summers.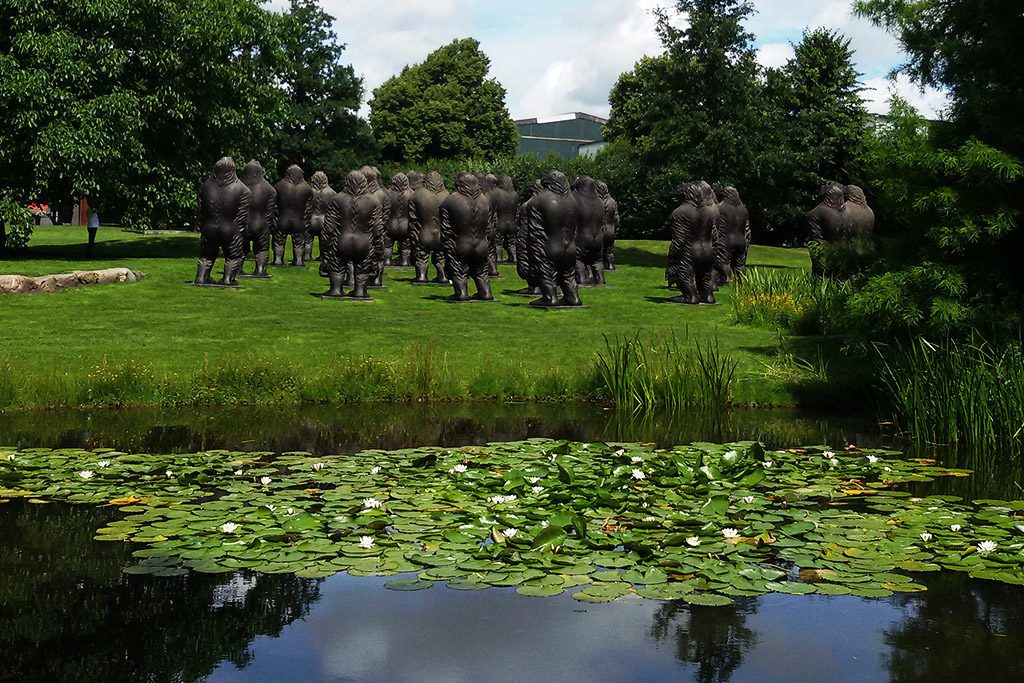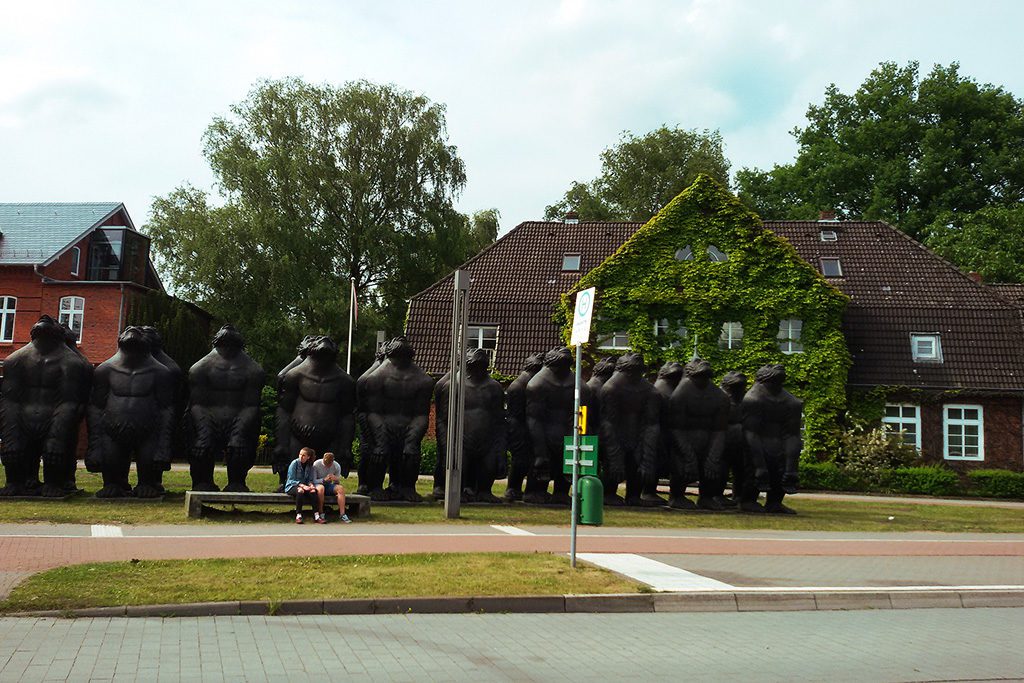 By the way, I really love to see some stuff from the previous year again along with all the new art they gather.
The Focus Artist
Besides the Country Focus, there is also a Focus Artist. And by pure incident, in 2018, it happened to be a Czech sculptor, too.
Czechs are very big at the NordArt, obviously.
Also, in 2017, the Focus Artist was Czech, namely, enfant terrible David Černý.
Anyway, 2018's Focus Artist is the sculptor Jan Koblasa who sadly passed away the year before.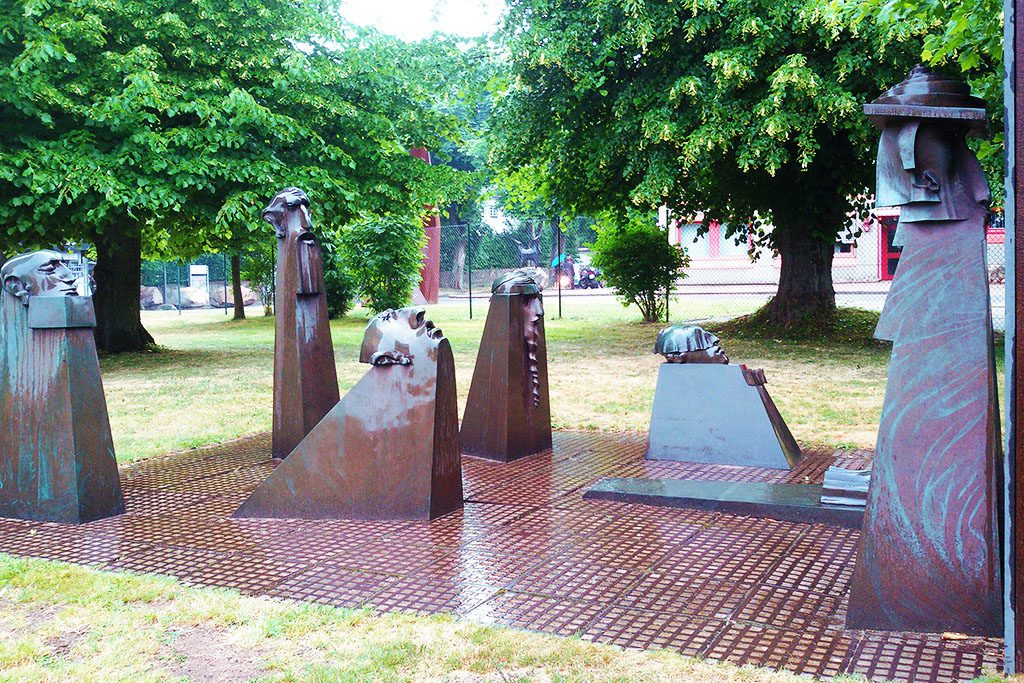 The Kunstwerk Carlshütte honors this artist who was highly involved in the NordArt's conceptualization, organization, and activities.

Jan Koblasa and his unique form of sculpture – raw and at the same time very tender – will be dearly missed.
The Chinese Connection
Another recurring segment is the presentation of Chinese artists. For years, it has been organized for years in cooperation with the Chinese embassy and some Chinese cultural institutions.
This year, however, the Chinese participants are presenting rather…quirky to creepy artwork – especially XIANG Jing's sculptures are pretty disturbing.
What to Know When Visiting the NordArt
If you would like to visit this outstanding show next summer and need more information, you'll get all the relevant info here.
If you like the idea of the NordArt, you might wanna check out last year's post on the NordArt 2017.
How to Get to Büdelsdorf
You get to Rendsburg by train from Hamburg in less than 90 minutes, from Berlin in about 3,5 hours (via Hamburg). From the train station it's a 15 minutes walk to the Kunstwerk Carlshütte.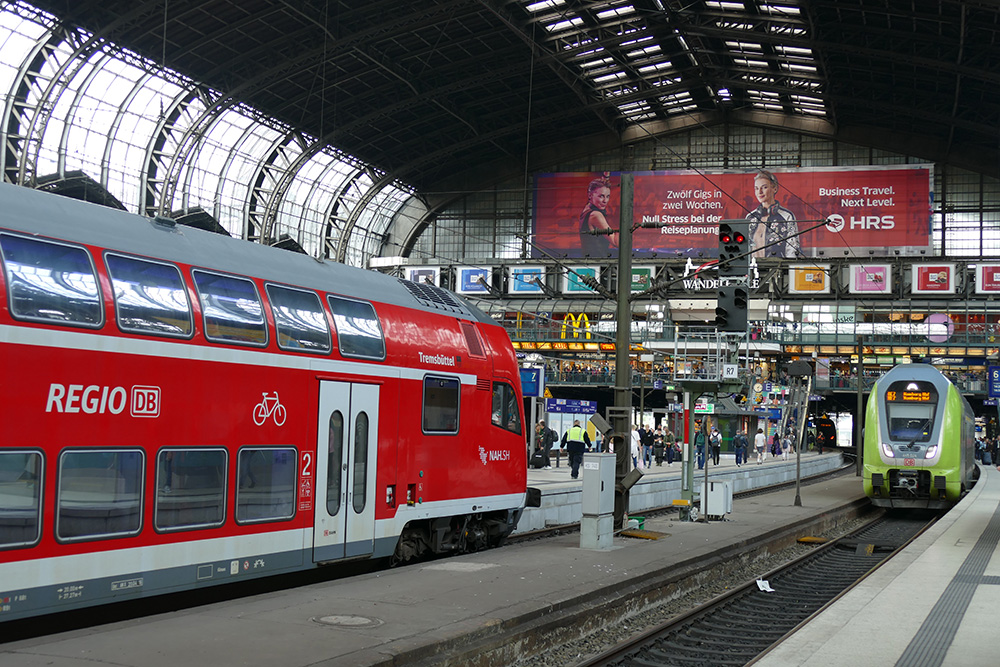 Here's a special tip for you Germany-travellers: For about 25 Euro you can travel an entire day by train within every federal state. However, you can only take regional trains, not IC or ICE. The best part is: each further person pays only 4 Euro, up to 5 persons can travel on one regional day ticket.
Büdelsdorf is in Schleswig-Holstein, and the day ticket for one person costs 28 Euro. The city-state of Hamburg is included.
In this post, you'll find everything you need to know before – and during – visiting Germany.
Pinnable Pictures
If you choose to pin this post for later, please use one of these pictures: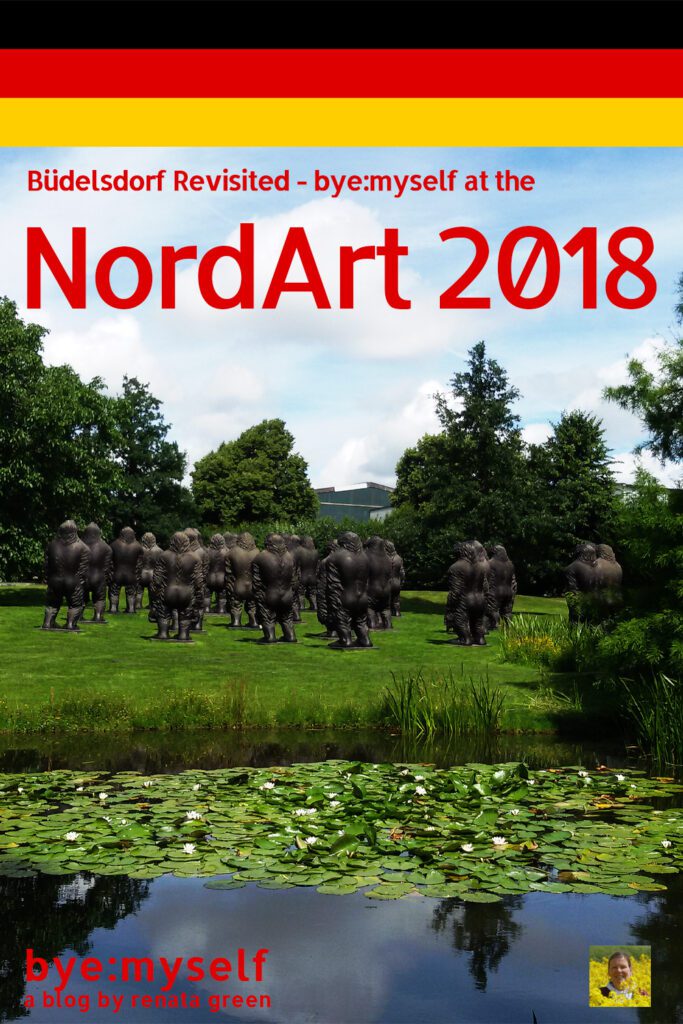 Did You Enjoy This Post? Then You Might Like Also These: