It was last June, Europe's borders were slowly opening and the Canary Islands lost their high-risk status. I finally had the chance to book a flight, look for accommodation, plan a trip. Life was like it used to be in the olden days.
It was on a Wednesday that I landed at Gran Canaria's international airport south of the capital Las Palmas. This city would be my base, however, it had to wait another night for me. The first day was dedicated to Agüimes, a small town about 30 minutes inland at the foot of the island's famous mountains.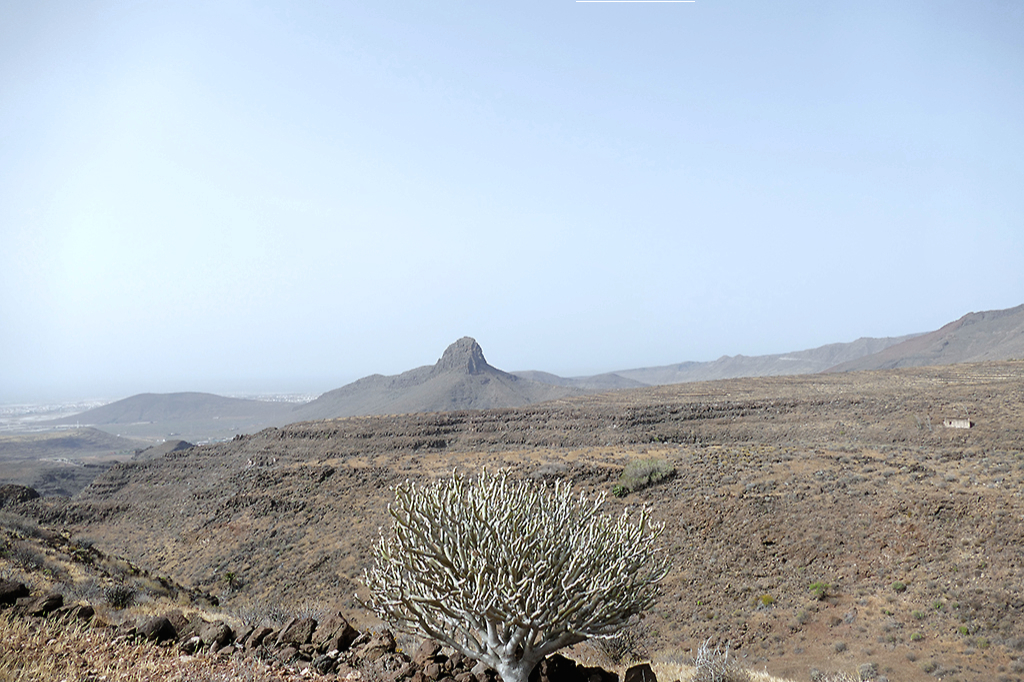 Agüimes is very picturesque, however, there is not that much to do. I spent the afternoon walking around, awing and taking pictures of alleys and well-maintained houses and many statues telling stories about the town's history and culture. Then, the next morning, I wanted to walk to the famous Barranco de las Vacas, a gorge with rock formations as beautiful as in Utah.
And then it happened. I broke a leg.
Where Am I?
The next morning, I headed for the Barranco, located about 3 kilometers from Agüimes. Totally walkable. Yet, I took a cab since it was hot and I needed to be back on time for an appointment. But instead of dropping me off at the lower entrance into the canyon, the driver left me way up high right next to a speedway. Not a good place to linger.
Hence, I started my descent. For hours, I walked on really sketchy, scary trails, seeing the Barranco below. I lost my way. Then I found a different one. But that one only lead me to another lost place. Trying to find the right way, I climbed through bushes and over rocks. I wanted to avoid climbing back uphill to the freeway in the Spanish heat at noon.
On an extremely rocky spot, sliding down a huge rock, I landed at a twisted angle. I knew that something was very, very wrong as I saw a broken bone sticking out just above my ankle.
The horror!
But even more horrific was the fact that there was no connection whatsoever. I was sitting in the middle of a deserted canyon with a broken leg and no way of calling for help. My only chance was to find a spot with a connection. I started to crawl. I placed my broken foot in front of me and shuffled my butt forward. And repeat. And repeat. It was hot, I had no water left. The rocks and the gravel that I advanced on were hot and rough and stripped the skin from my butt cheeks. Every three to five meters I had to rest. I was completely dehydrated. But moving on was my only option.
A Signal
This went on for eight long hours. Then I realized that I had received a WhatsApp from my hotel. So there must have been very brief moments of connection. I wrote the hotel my approximate position and the condition I was in. The message did not get through. But there would be a spot, a spot where for a split second would be an internet connection. A spot that would save my life. I only had to crawl on, following my broken foot that I kept placing in front of me. No matter how exhausted and dehydrated I was, I had to find that one spot.
And then there was the one sound that announced that I had a message. Telling me that the police had been informed and a rescue team was on their way. It was eight in the evening. I left my hotel almost twelve hours ago. I had been crawling behind my broken foot for seven hours. And finally, there was this moment when I could let go. People knew that I was lost. That I was injured. But alive.
For the first time in seven hours, I laid myself to rest on the hot and rough rocks and gravel to rest. I didn't need my force anymore, they would find me.
Come to My Aid
After having spent long hours all by myself in fear no one would find me in time, all of a sudden, the Barranco filled up with people. There were police officers, paramedics, as well as firefighters getting busy with me. It still took a while till they could get me to the hospital since – I kid you not – they had to maneuver me over a ten-meter-high dam.
Meanwhile, it must have been around midnight, it was pitch dark and a breeze came up so it was a quite dangerous undertaking – especially for the firefighters standing unsecured on top of the dam.
An Unexpectedly Short Trip
My vacation had lasted only 23 hours: I landed on Wednesday at two and broke my leg in the gorge the next day at what must have been around one.
Eventually, I spent one week at the hospital in the island's capital Las Palmas de Gran Canaria before they flew me out to Germany.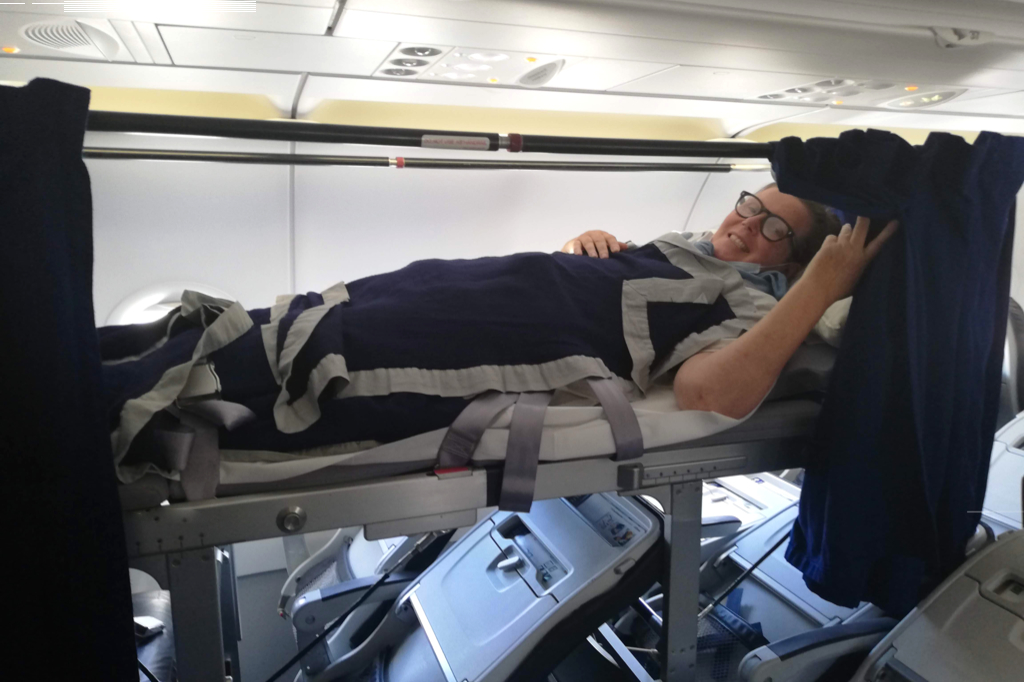 Yes, this is a very scary story, but the fact that I made it with my escapade in the local news should show you that it is a big exception to the rule. Gran Canaria is by no means a dangerous island. In fact, every year, millions of visitors mainly from Germany, England, and Sweden spend fantastic holidays there.
A Second Chance
So that was it for me with Gran Canaria. But only for this time. I would come back! And I did. Few months after this horrific accident, I booked another flight to Gran Canaria.
An accident like mine has actually not much to do with the Canary Islands since this can happen to you everywhere in the world where there is a gorge. There are many mesmerizing places on the islands, bewildering and wild, hence, you have to be well-equipped and prudent when exploring, obviously.
Only a couple of months later, Gran Canaria and I gave each other a second chance. And what can I say, we became best of friends.
This guide on Gran Canaria will show you why you should befriend this mesmerizing island, too.
Obviously, this accident showed me how important it is to have reliable travel health insurance at any time. You can read more about this topic in this post. In my post on planning a trip from scratch, I'm explaining what else you should prepare before travelling.
Also, I've learned the hard way that you should avoid at any cost to go hiking by yourself. As solo travel has also many advantages, I've put together a post on the PROs and the CONs.
In these posts, I'm introducing the most beautiful places the island has to offer: